I was able to finish the vintage English settee yesterday.  It's super old and actually, deceivingly heavy.  It started out in pretty rough shape…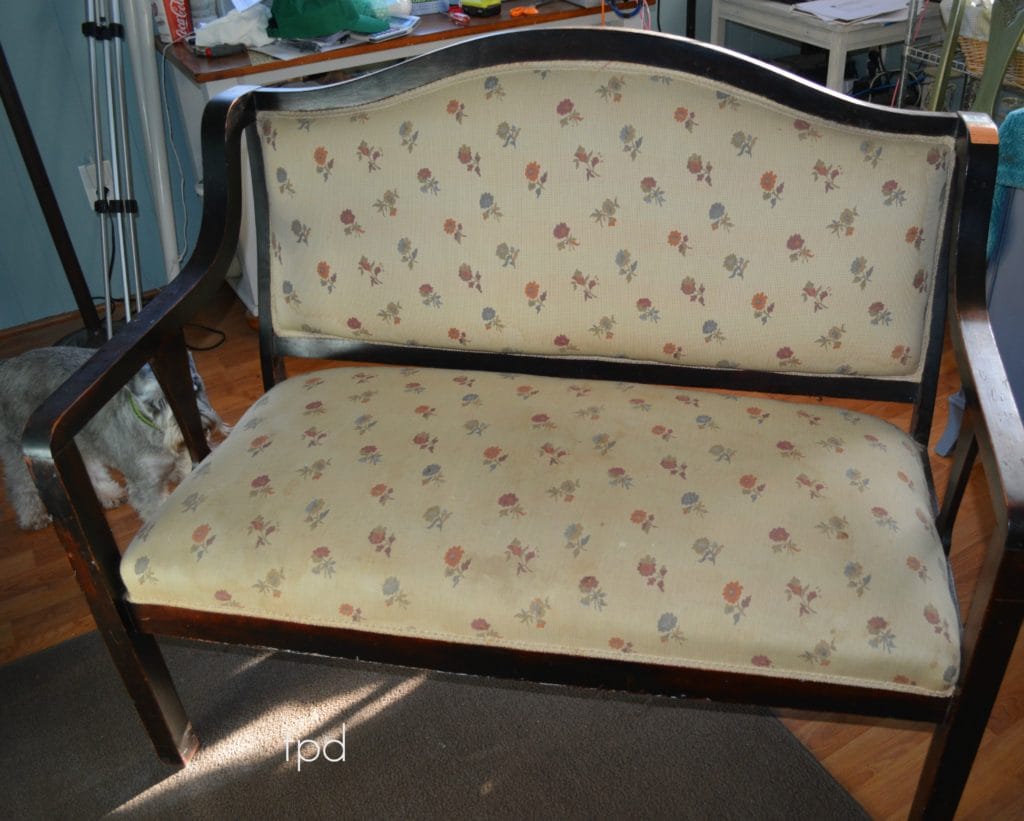 It now has such charm and I'm thrilled with it!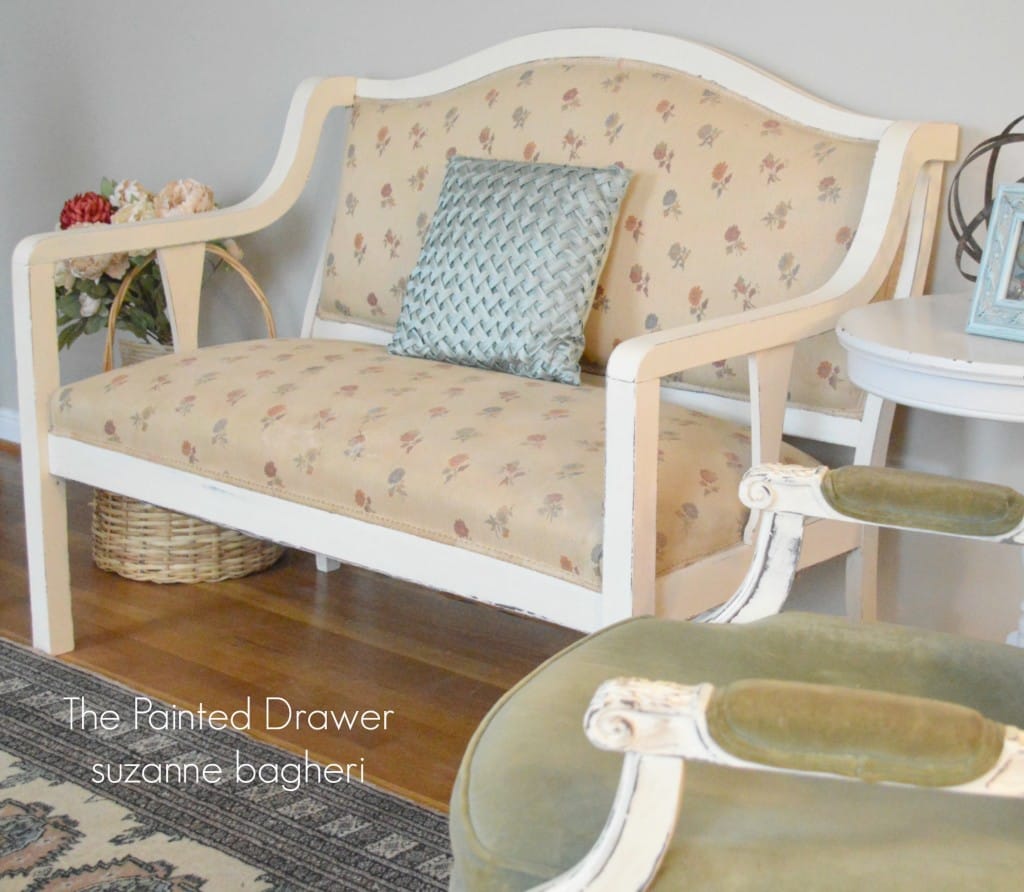 The fabric cleaned up nicely after I sprayed it with upholstery cleaner.  It isn't perfect, and the cleaner did actually darken the fabric but it is preferable to the dark stains that covered it before.  I love the sweet pattern but may decide to change it at a later date.  I also need to work more on the underside, where the original batting is sagging in places, although the seat is in fine working order and actually super comfy to sit upon.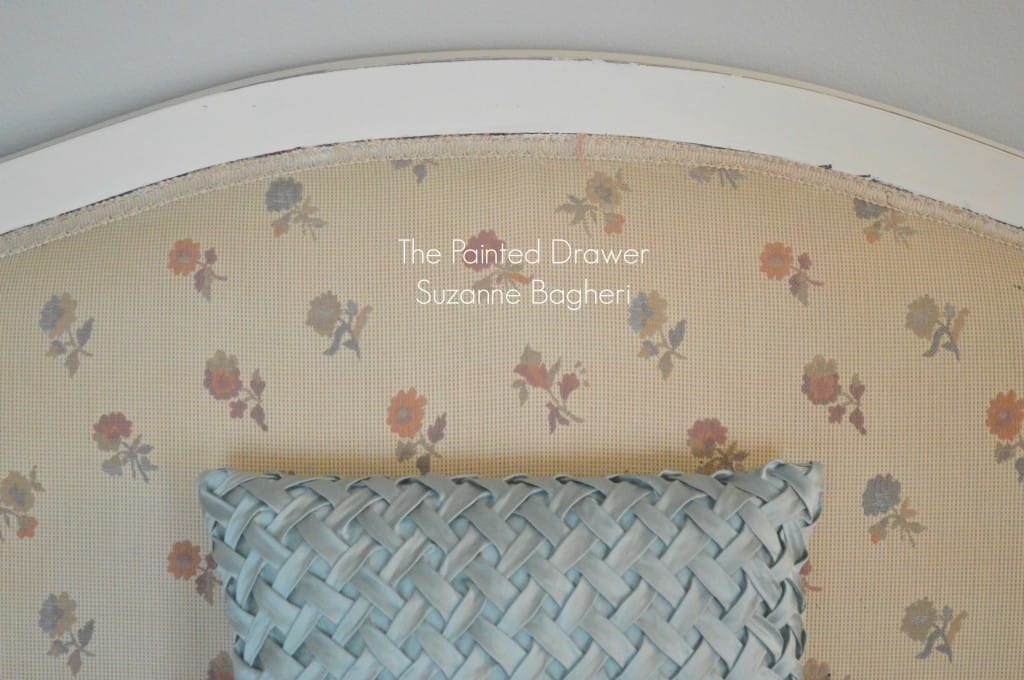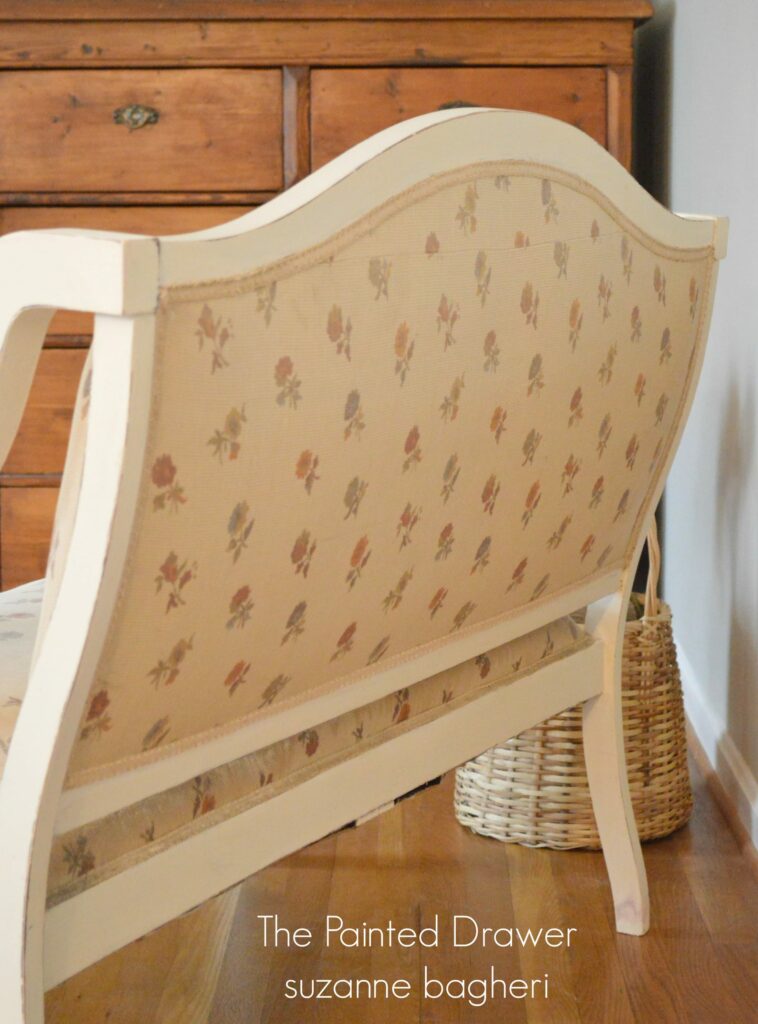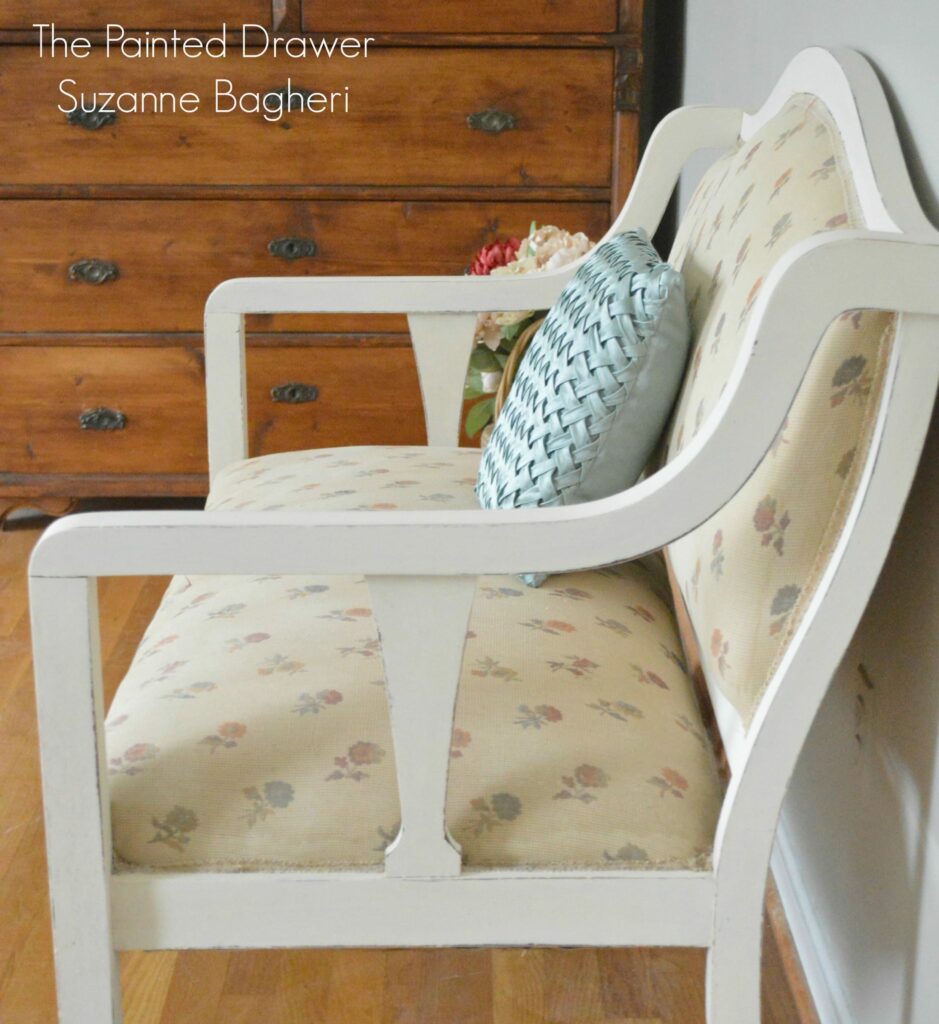 I decided to give the settee a lighter look by painting the wooden frame in Annie Sloan Old White, distressing and then waxing it.  The frame has a wonderful shape that is now highlighted in the lighter paint.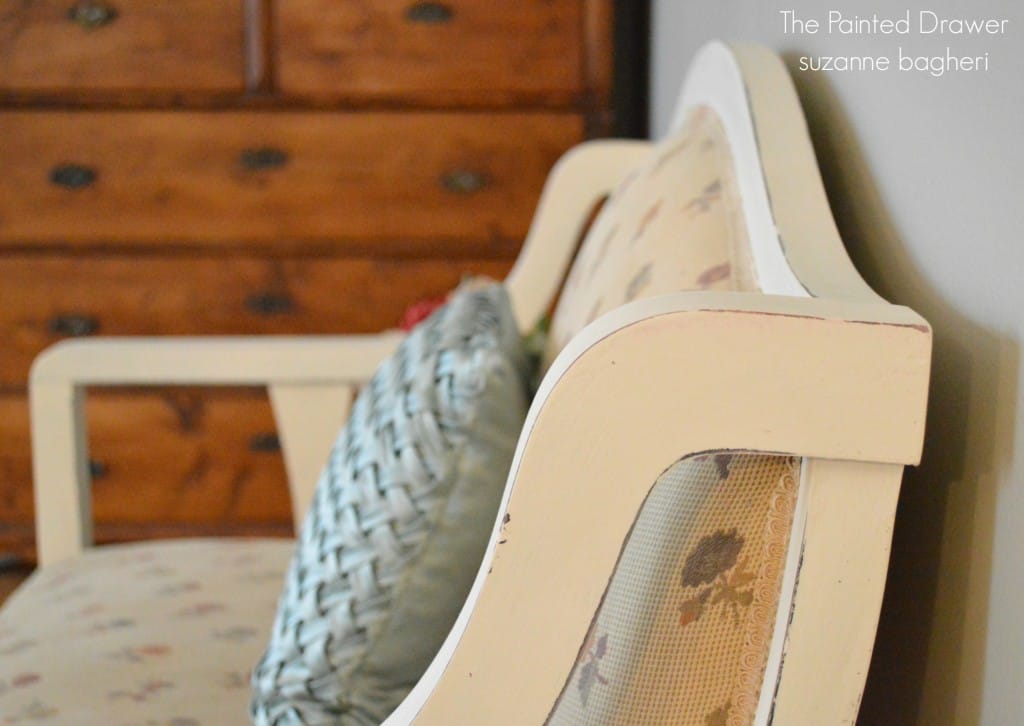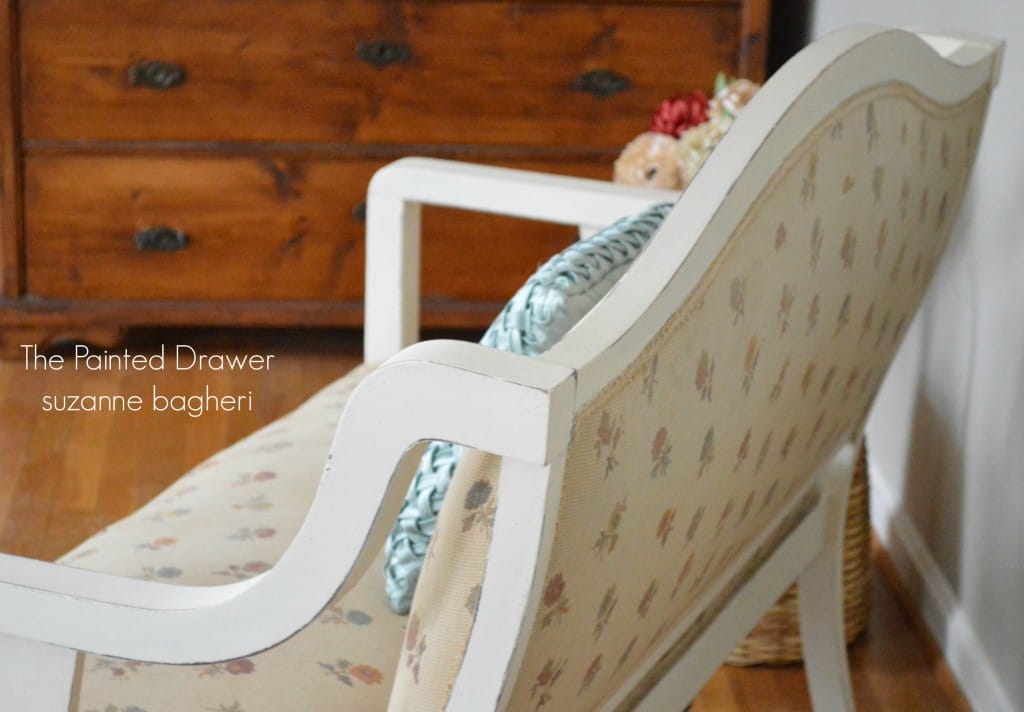 My sweet settee!  For the grand total of $22, quite the find!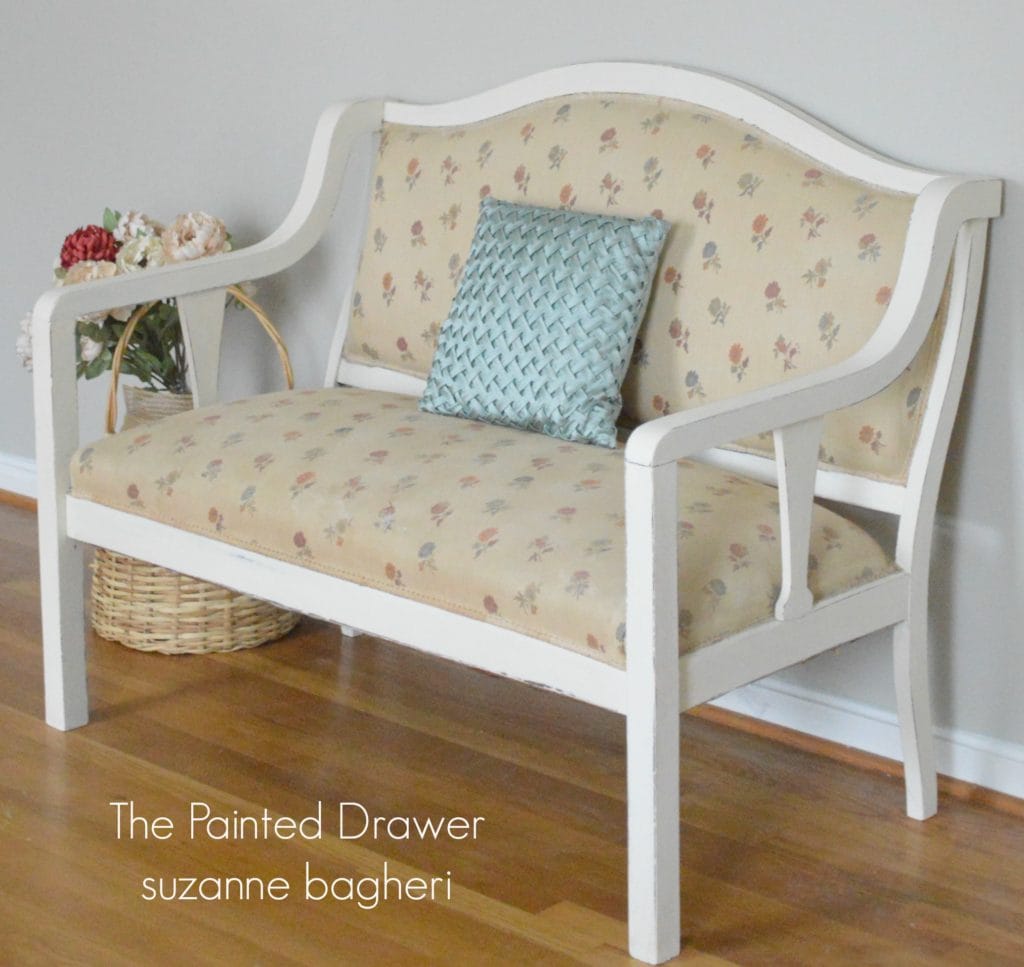 Join the Fun! I Always Love More Subscribers!