We have a small room off our master bedroom that is called a "sitting room".  I really don't do much sitting in it and it was becoming the catchall room in the house for all the random items a family can accrue.  It also was becoming filled with laundry baskets.
I decided to change it up and clean it out to create a small office space for myself.  Using only items I already owned around the house, the kids and I worked on it yesterday afternoon. 
I must say – I am so pleased with the result.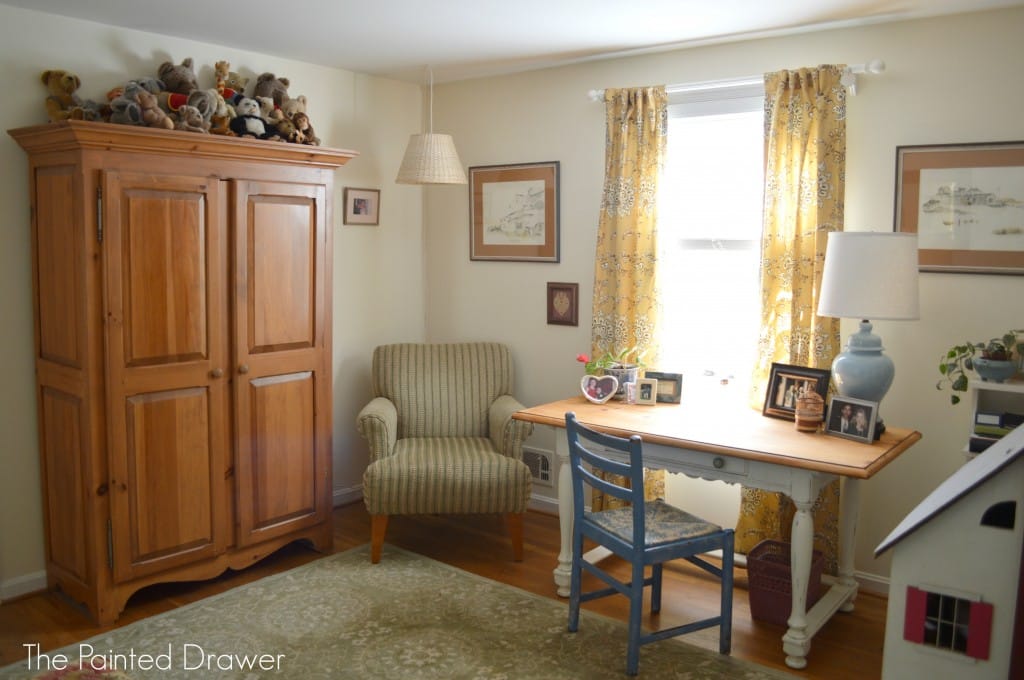 Recognize the desk?  I actually have another desk that I am about to work on to sell.  This will offset the cost of my keeping this one (yes, yet another "keeper"!).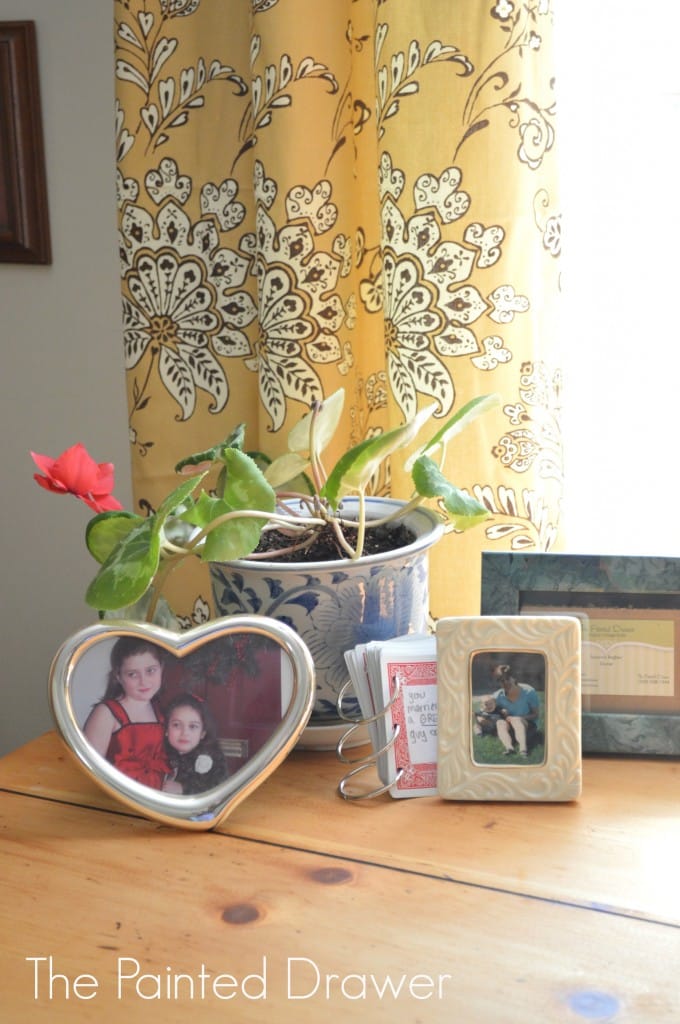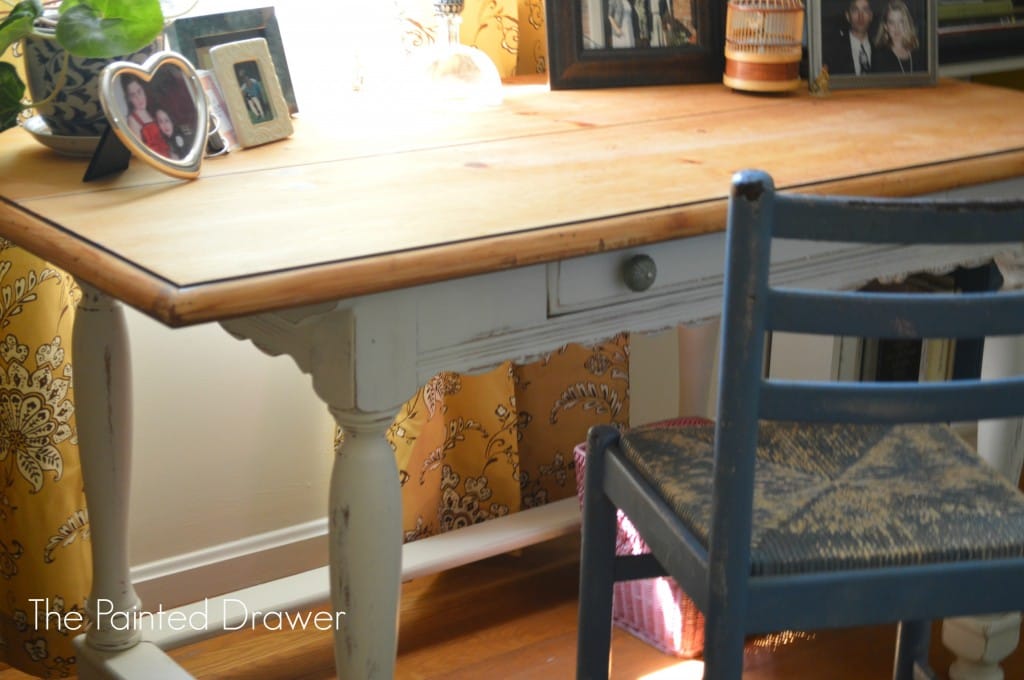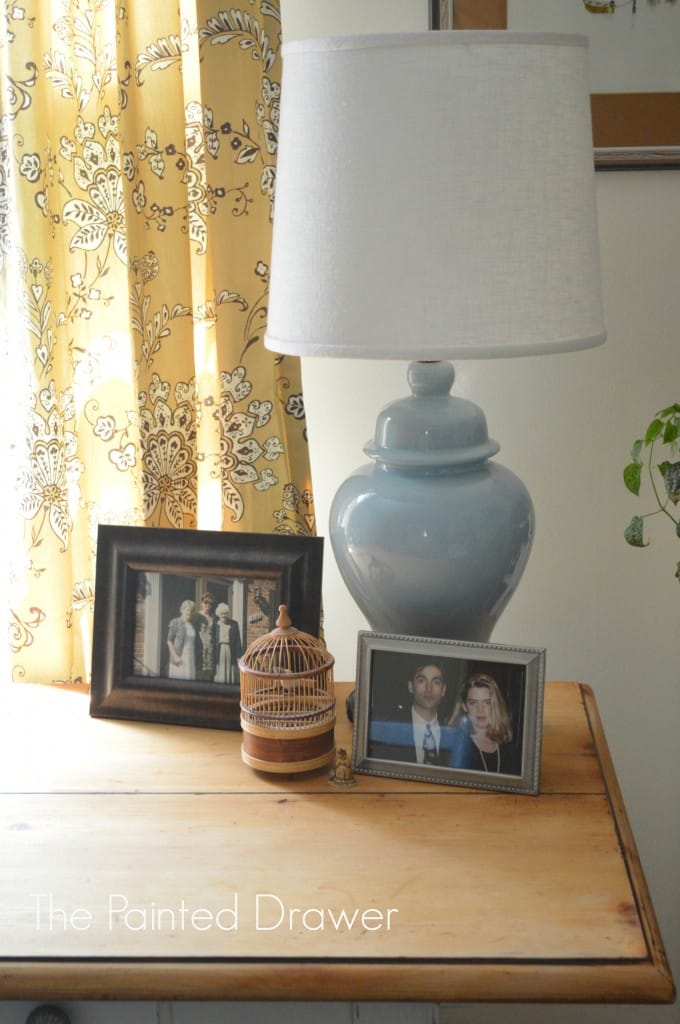 I hung pictures that mean a lot to me – my husband purchased the top left print and my grandmother painted the one underneath.  I found the dollhouse a few years ago on the side of the road.  I had to have it, even though it takes up a ton of room!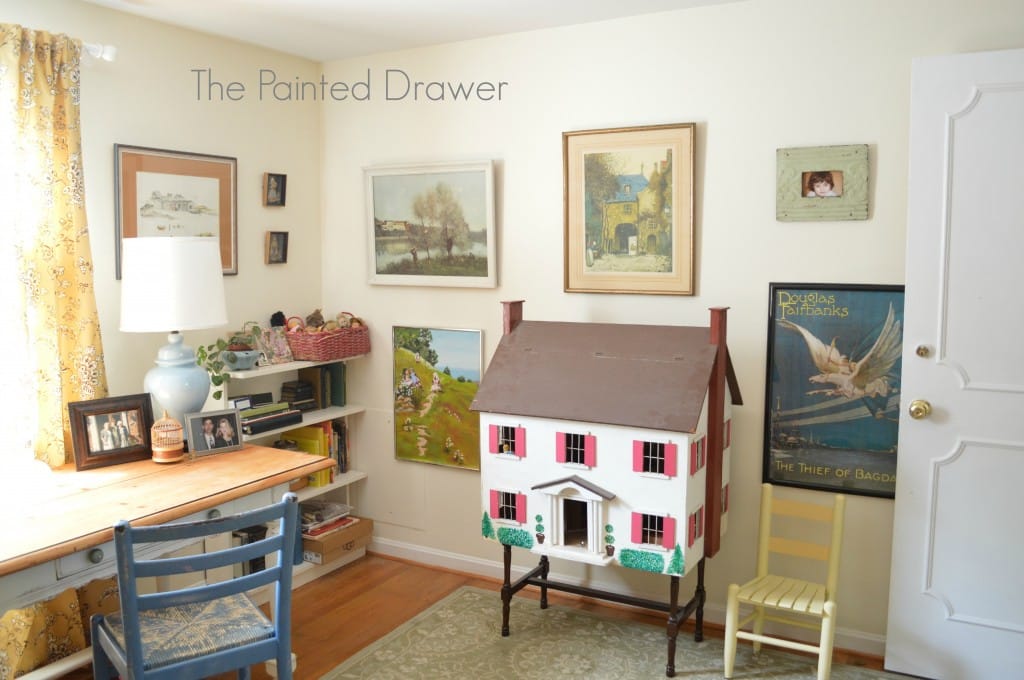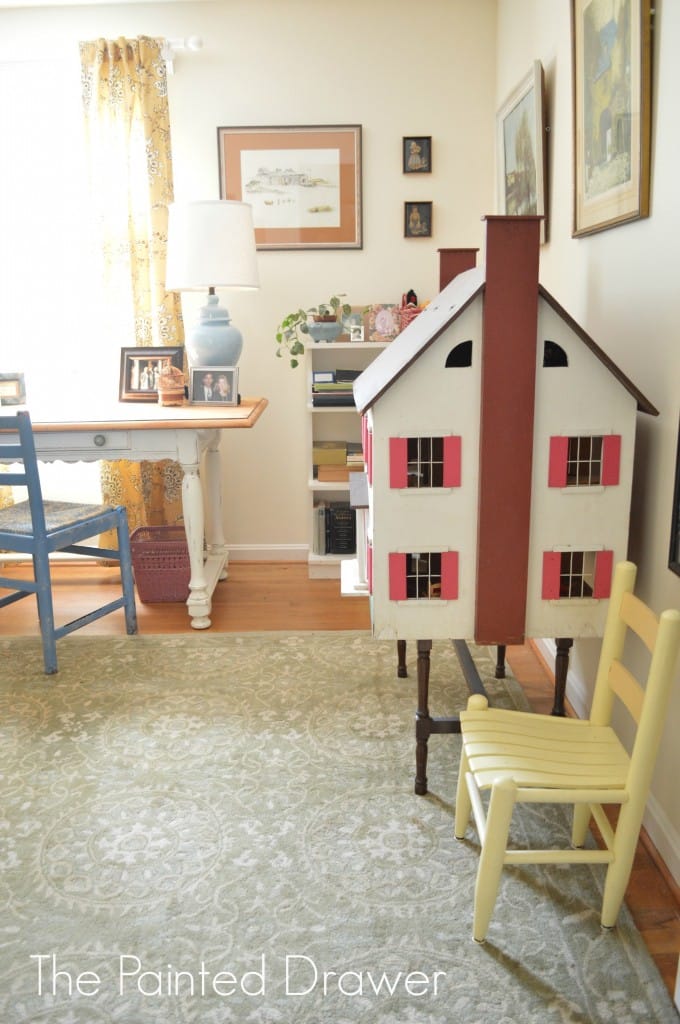 The armoire is fantastic for linen storage.  It was handcrafted in Canada and was originally my parents'.  They gave it to us a few years ago when they downsized.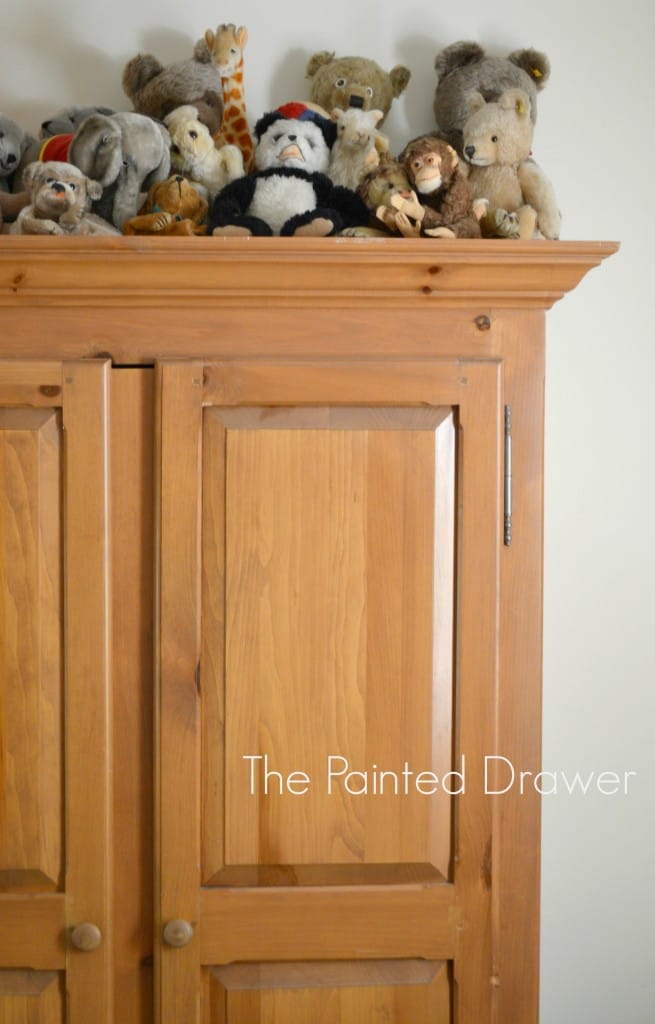 The stuffed animals are my childhood collection of old Steiff animals and my mother's teddy bears that she used to make by hand.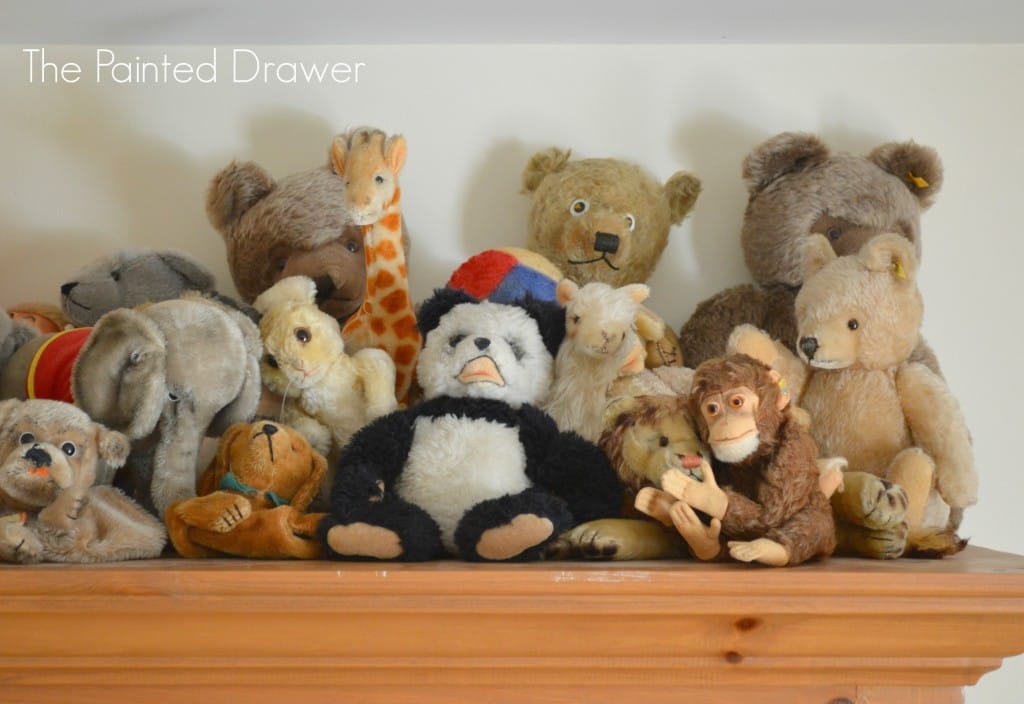 The dolls in the basket are also a childhood collection of mine – vintage Vogue Ginny dolls.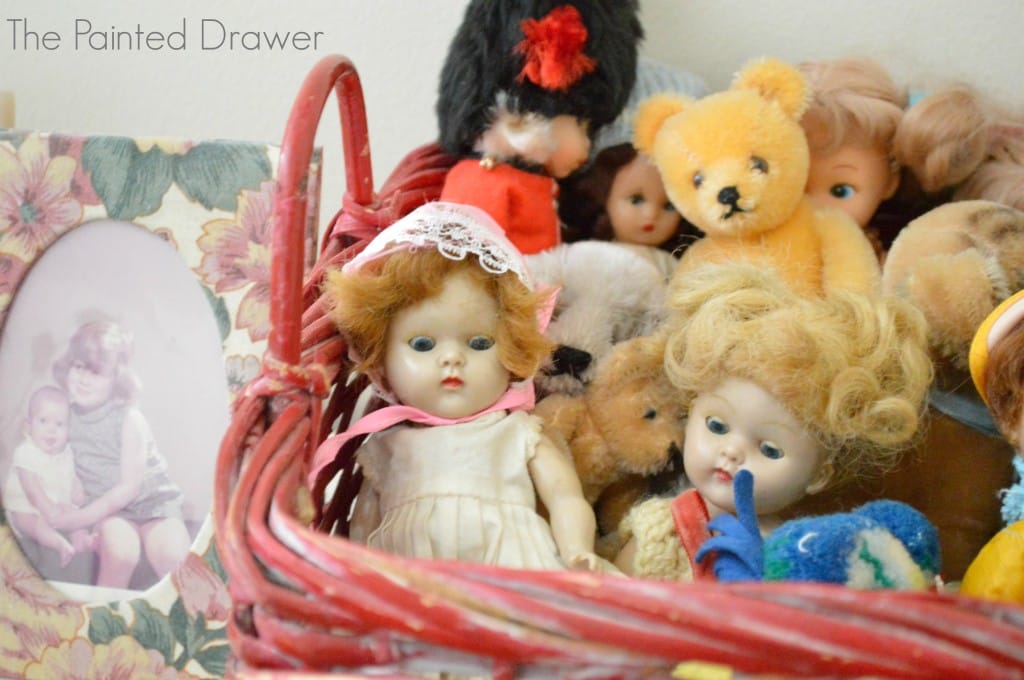 We also now have a little corner for reading with a comfy chair.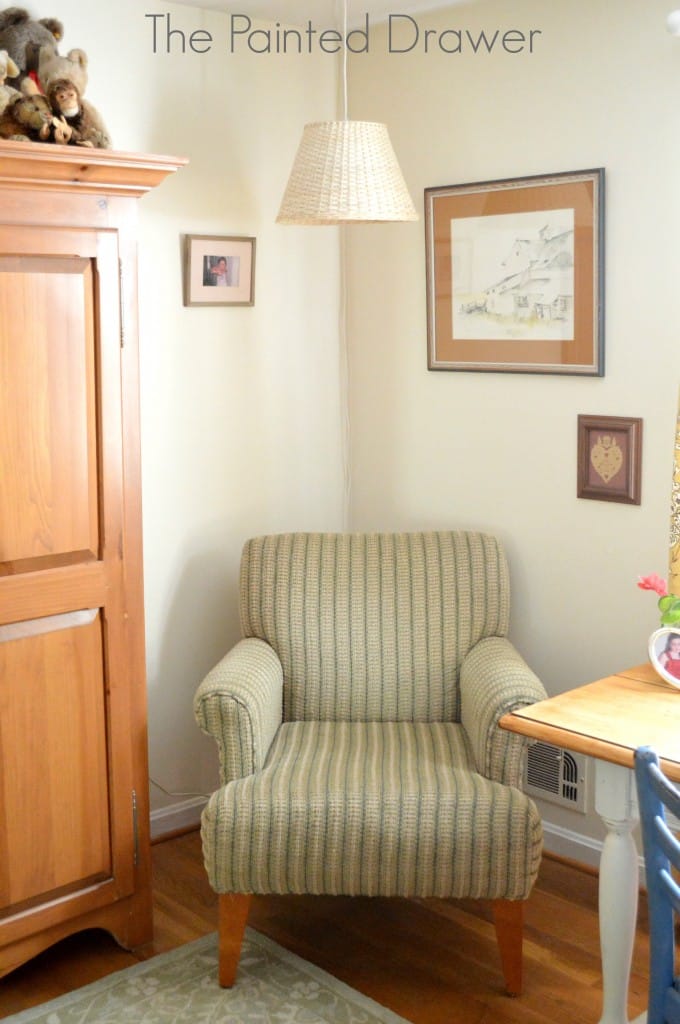 The whole room was redone without spending a penny.  I'm still on the lookout for a small wooden filing cabinet and another bookcase.  Until then, I am happy!  I now have a tidy and peaceful room that I can actually use as my  office space for The Painted Drawer – and no more laundry baskets!
Join the Fun! I Always Love More Subscribers!
Linking To: