Do you remember the dresser I posted about a few months ago that had the burn mark on its top?  It looked like this – yuck.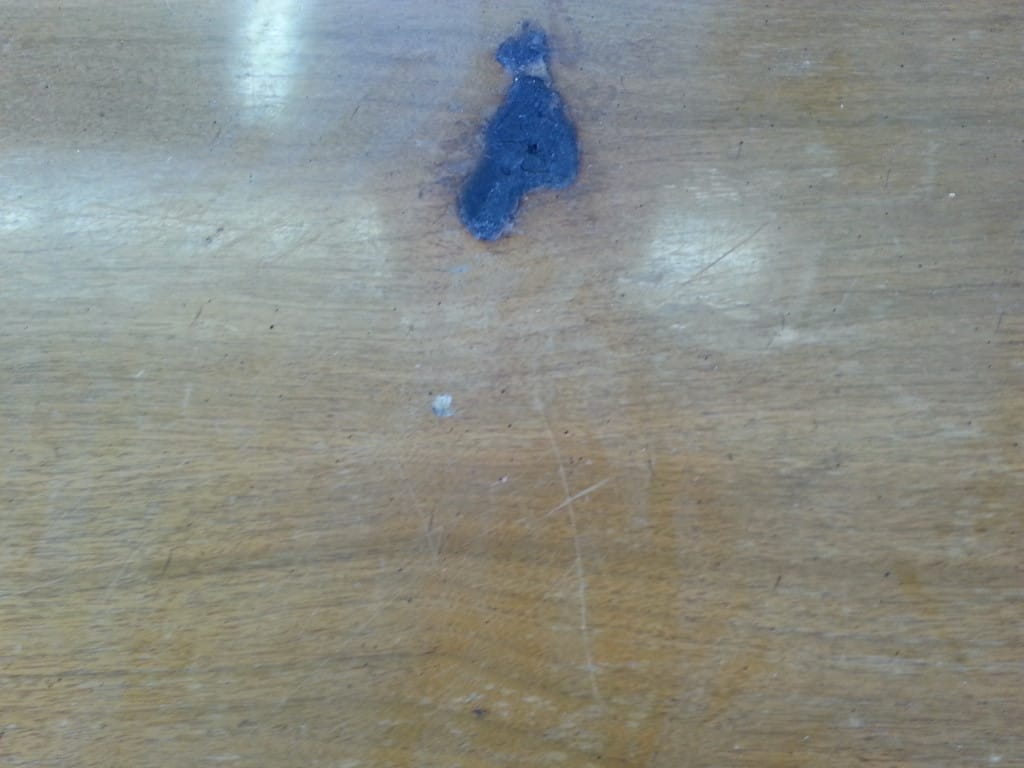 I had planned on painting the top after filling in the burn mark.  However as I started sanding, I realized that the wood grain was just sooooo lovely.  So, I am now trying to salvage it instead. 
Here is what I have been doing today.
I first sanded the whole top down with 60 grit sandpaper and tried to sand out as much of the burn as possible. I added Elmer's wood filler, let it dry, then sanded it back before applying more filler.  The burn is an actual deep hole that I am trying to fill up bit by bit.  It is drying now.
It is vintage and "perfectly imperfect" 🙂 I just couldn't paint over that gorgeous wood!  All tips on the process will be much appreciated – is there a product you recommend for such deep marks?
I will share the outcome and the finished piece tomorrow.
And, what a glorious day to be working in my garage with the most heavenly view!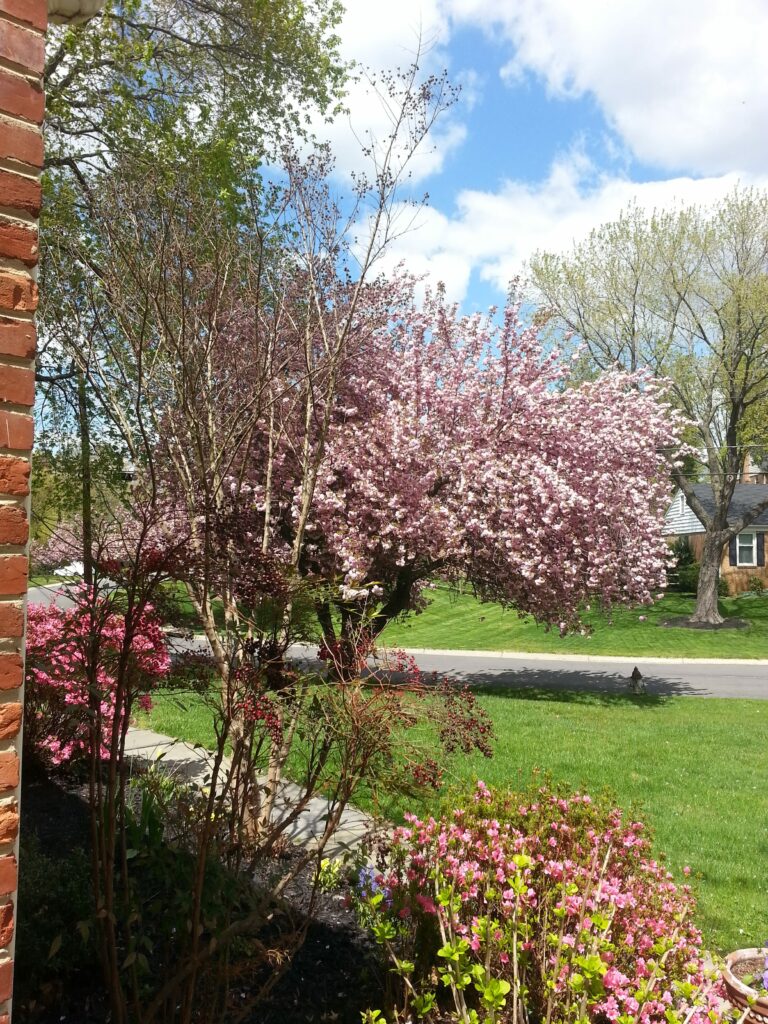 Lucky me!