On to this week's paint color highlights!  Both greys – Annie Sloan Chalk Paint French Linen and Paris Grey.
French Linen is the perfect grey to use on any piece that you want to add depth to, or give a stately look.  It is heavy as it is so dark but can be lifted with touches of gold or white.  Since it is chalk paint, it's easy to distress or layer to create a really aged look.  I happen to like it on larger pieces that can handle the deep hue.  It is really very beautiful.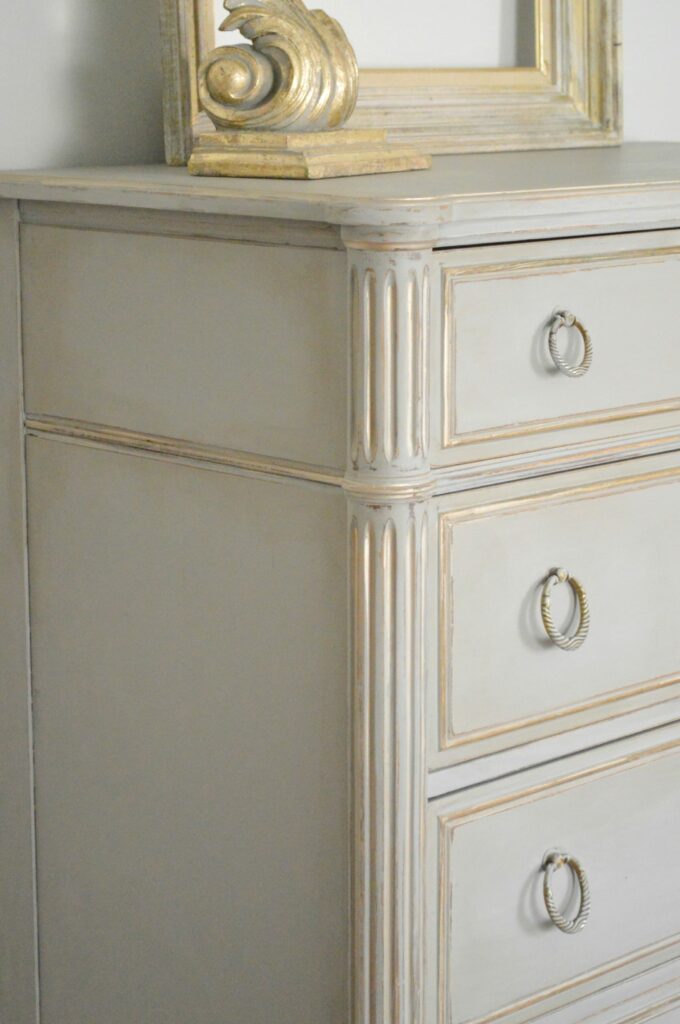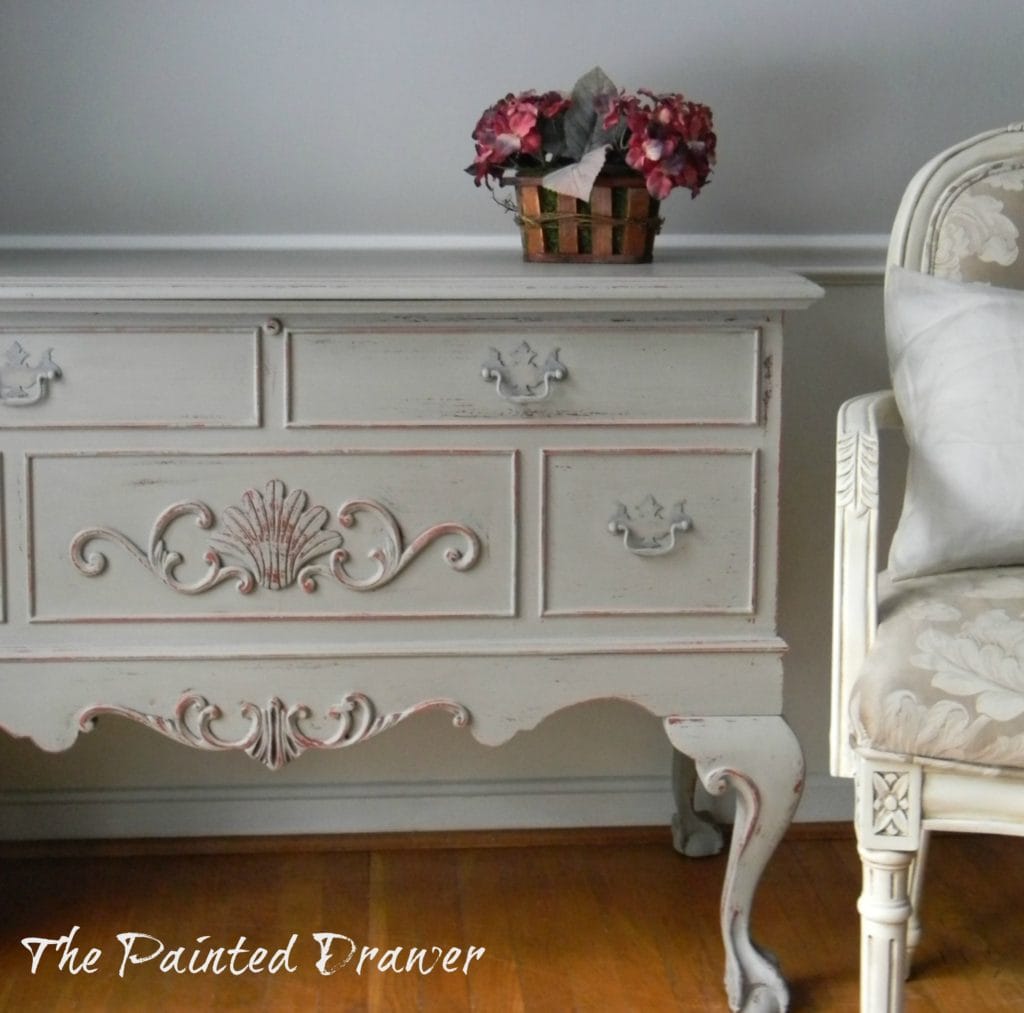 The other grey is Paris Grey.  It is a lighter, more subtle color and is very, very pretty.  It has more blue to it and always looks fantastic with a wash.  It is a great go-to color as it isn't too heavy for smaller pieces and also looks great on larger pieces. 
Grey or Gray?  That is the question 🙂