Please note that some of the links below are affiliate links, and at no additional cost to you, I will earn a commission if you decide to make a purchase after clicking through the link. All opinions are my own.
Yesterday, I decided to give the vintage gateleg table a quick makeover.  It is such a pretty little table with those gorgeous barley twist legs and was a fun project! Here are the before pics.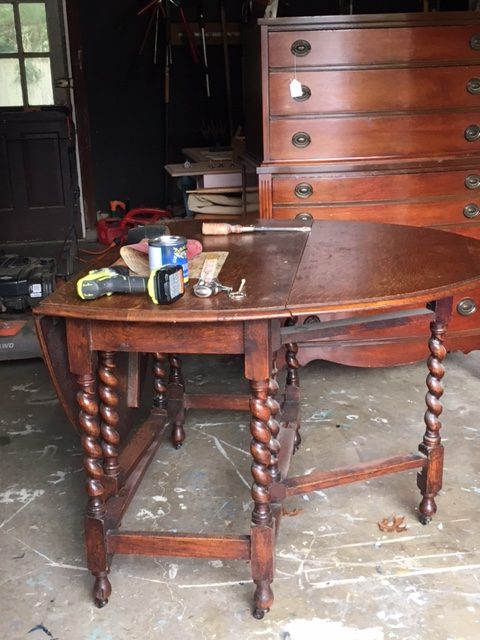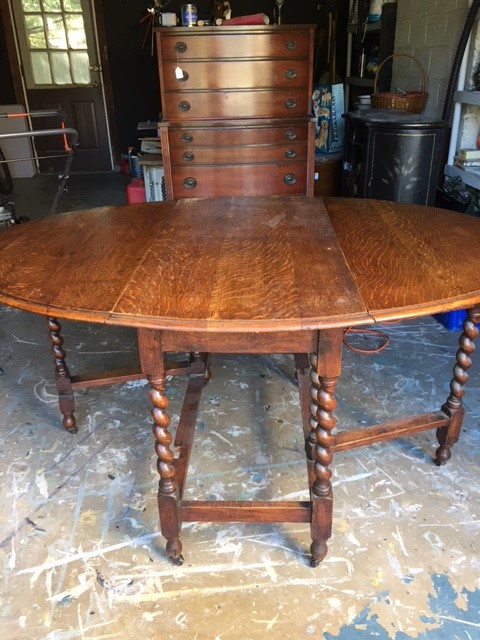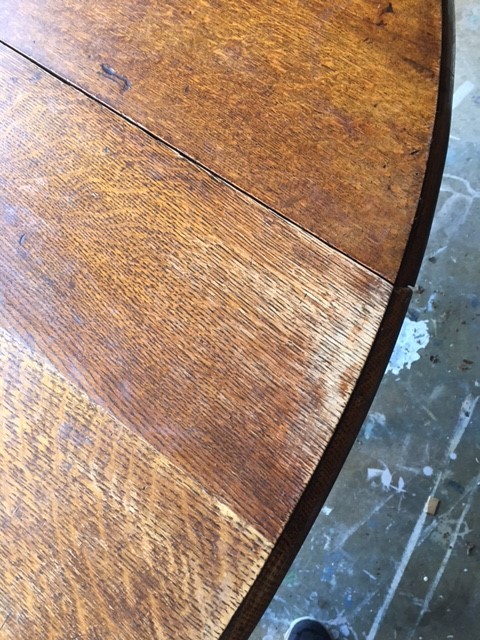 A viewer had commented on the beautiful wood grain.  I totally agreed and had already decided to give the table a modern makeover but not lose all of its gorgeous, original patina.  I decided to paint the top and the base railings in General Finishes Lamp Black milk paint and also apply the paint to the feet.  It took three coats to fully cover and give it a deep black tone.
For the natural wood legs, I applied General Finishes Java Gel stain.  Using a shop paper towel, I dipped the towel into the stain and rubbed the stain directly over and into the wood.  This enhanced the wood and covered any scratches.  The top was given a durable finish with General Finishes wipe-on urethane and I did not seal the base.  The base railings have three coats and do not require a topcoat (they won't get much wear at the base of the table).  I believe the result has given the table a new look and yet maintained its vintage beauty!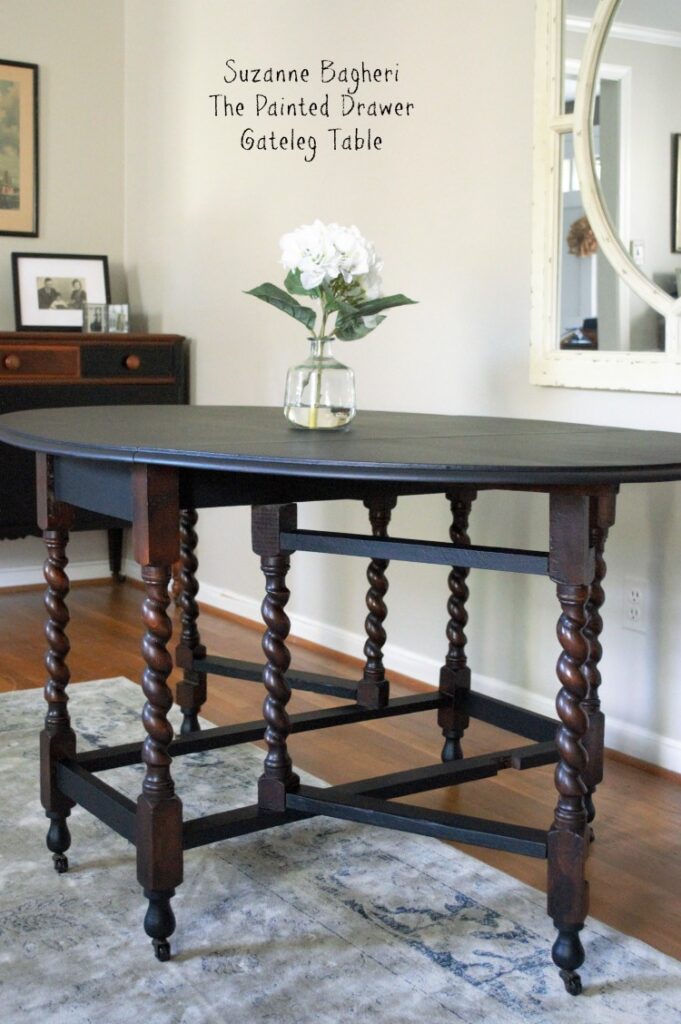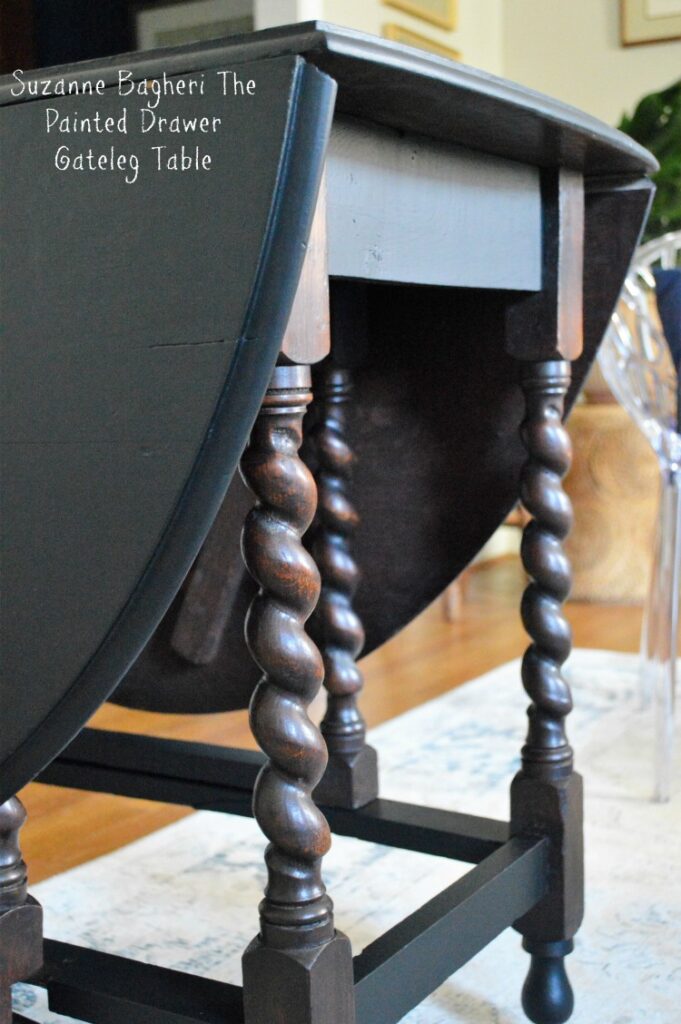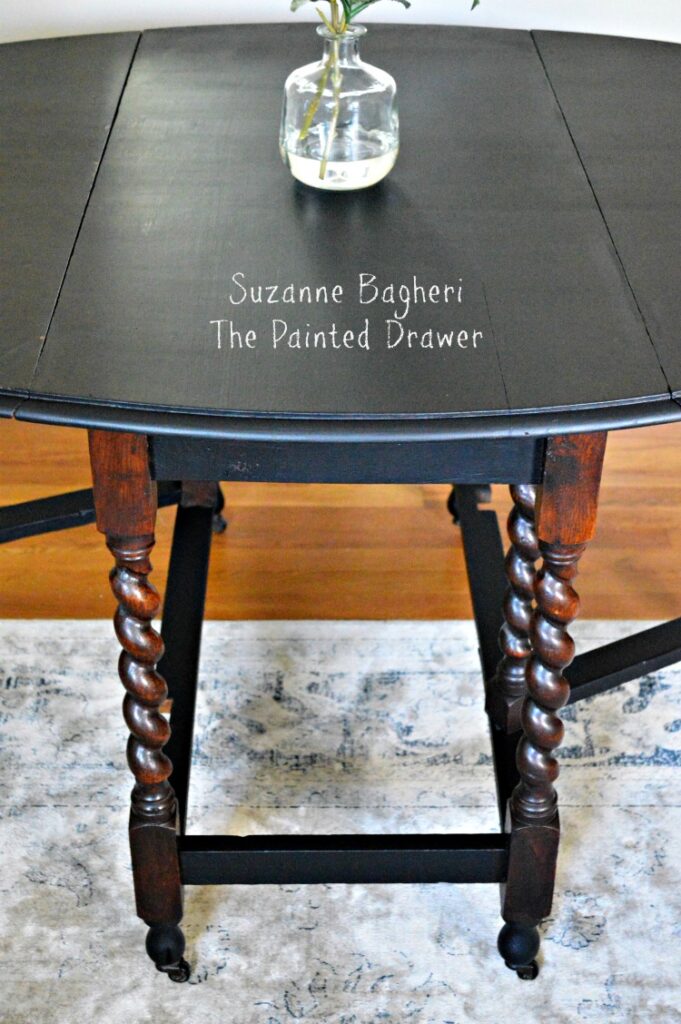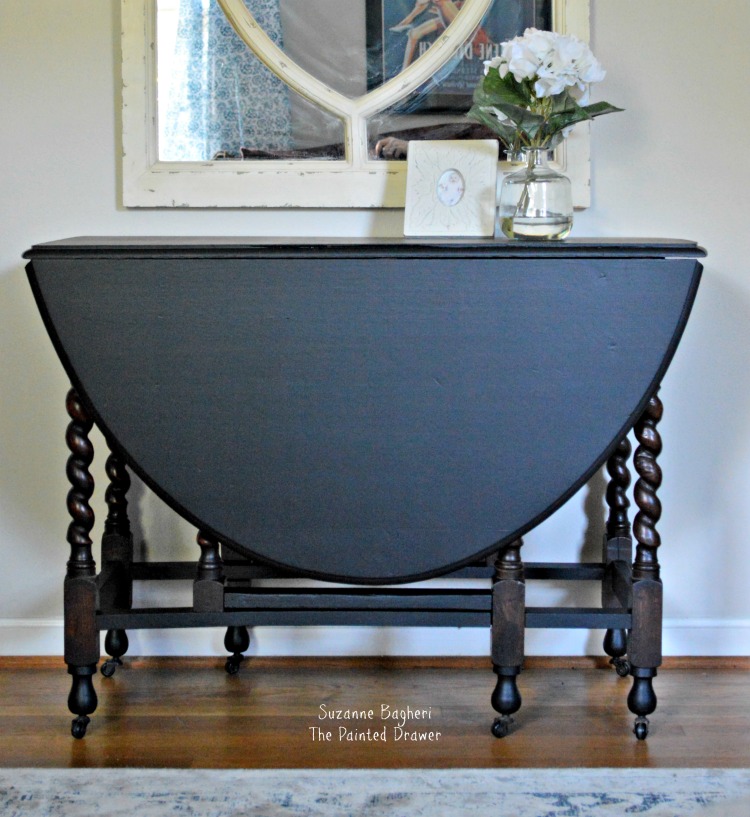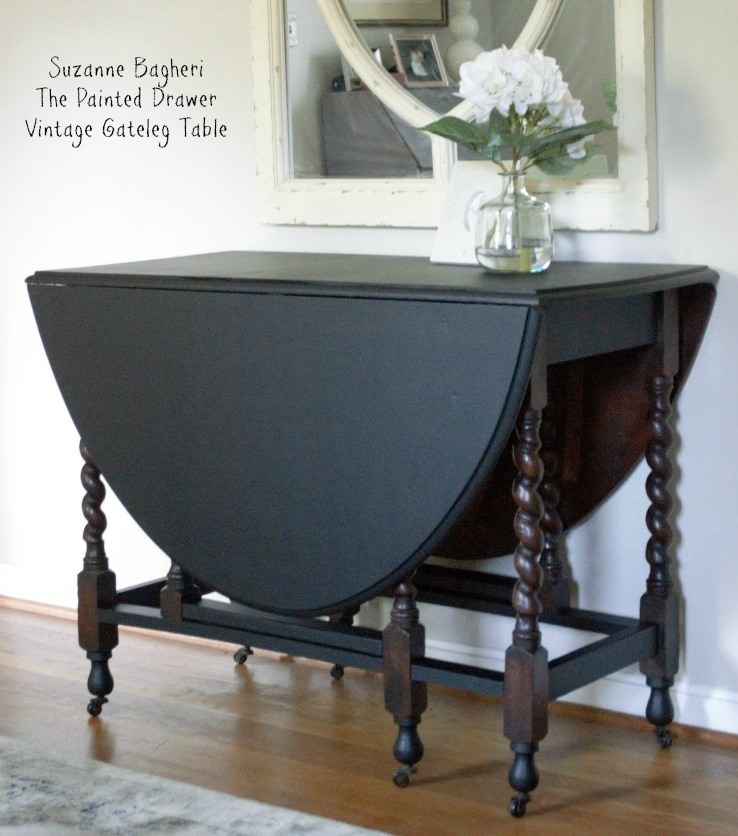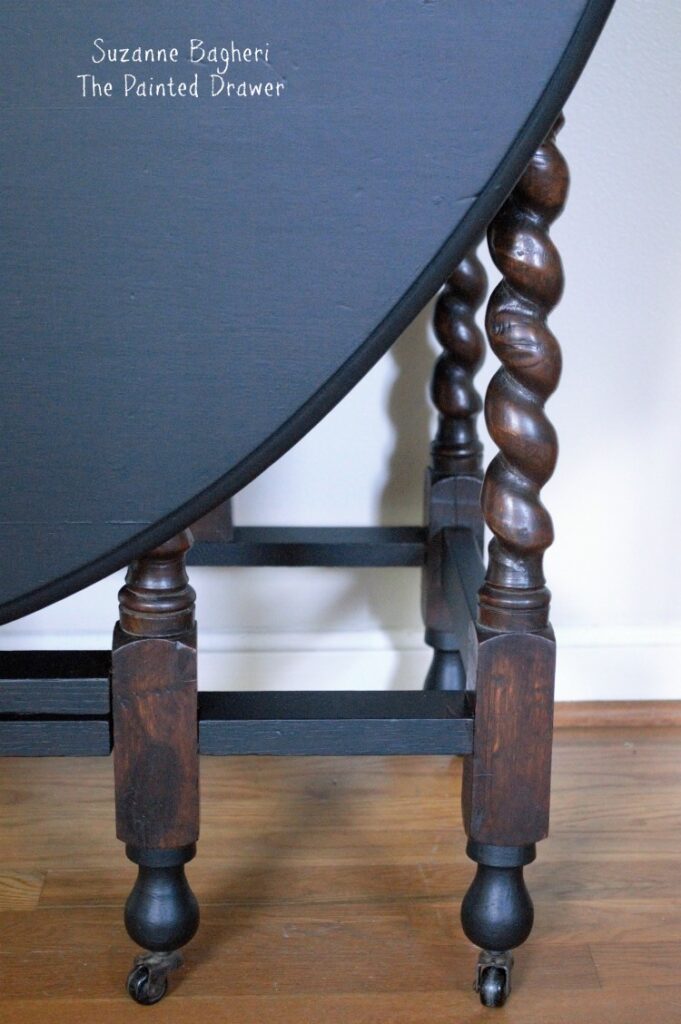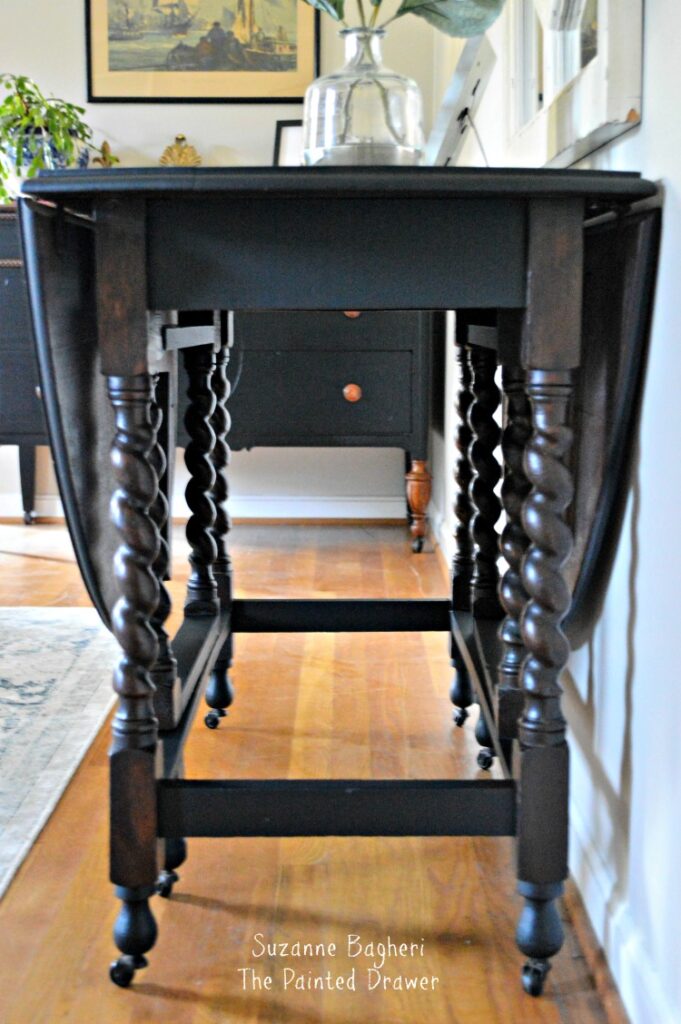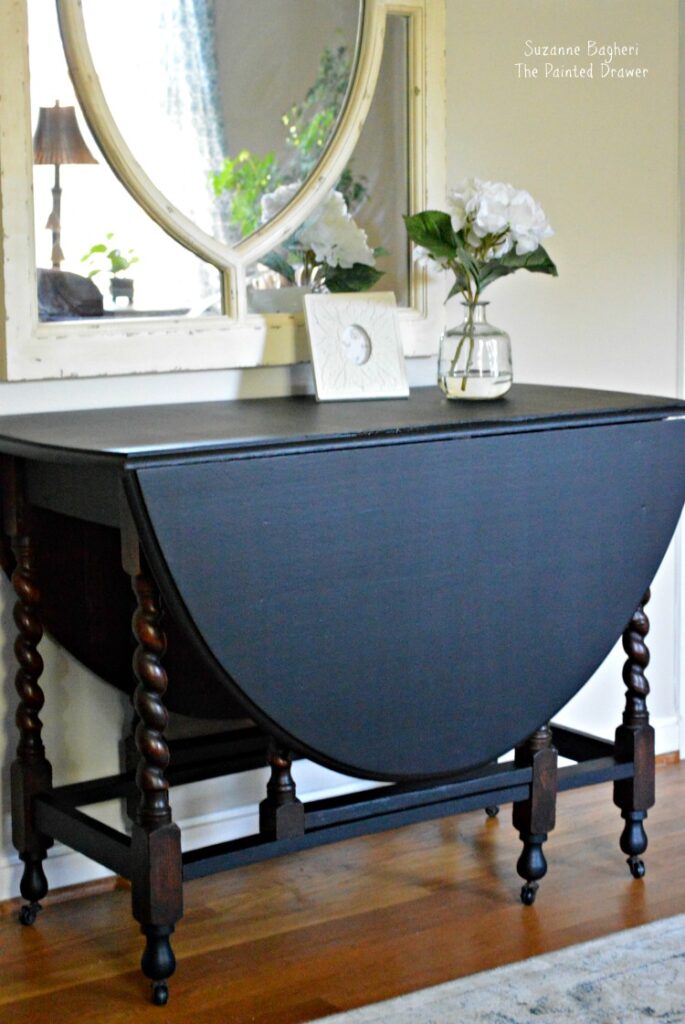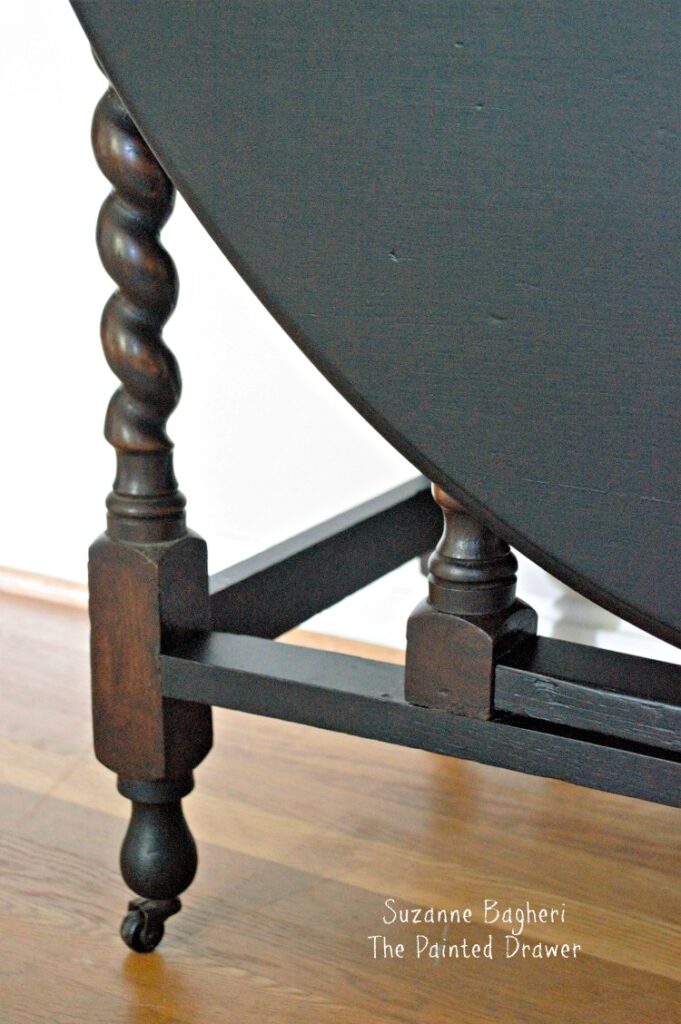 Below is a product list on items used on this makeover.  I also have added a tutorial on how to apply General Finishes Java Gel stain over wood without prior sanding or prepping.  Enjoy your day!
Product Links: