While walking through our front door the other day, I tripped over yet another pair of Uggs and just couldn't take it any longer! I'm sure most of us are tired of our entryways being covered in boots, coats, hats, scarfs, gloves and backpacks.  I spent that morning reorganizing our coat closet to create more space and cleaned out the foyer area.  While deep into my "organize/redecorate" mode, I decided to tackle our stairs.  I had previously whitewashed the treads but after a few years, the wash had worn off in places.
I decided on blue and grey for the risers with a whitewash.  To apply the wash I took a bowl of water and dipped my brush first into the water and then into the (undiluted) paint (AS Old White) and applied the wash over the risers and treads.  Using a soft cloth, I wiped the wash off the blue risers until I had achieved the right look.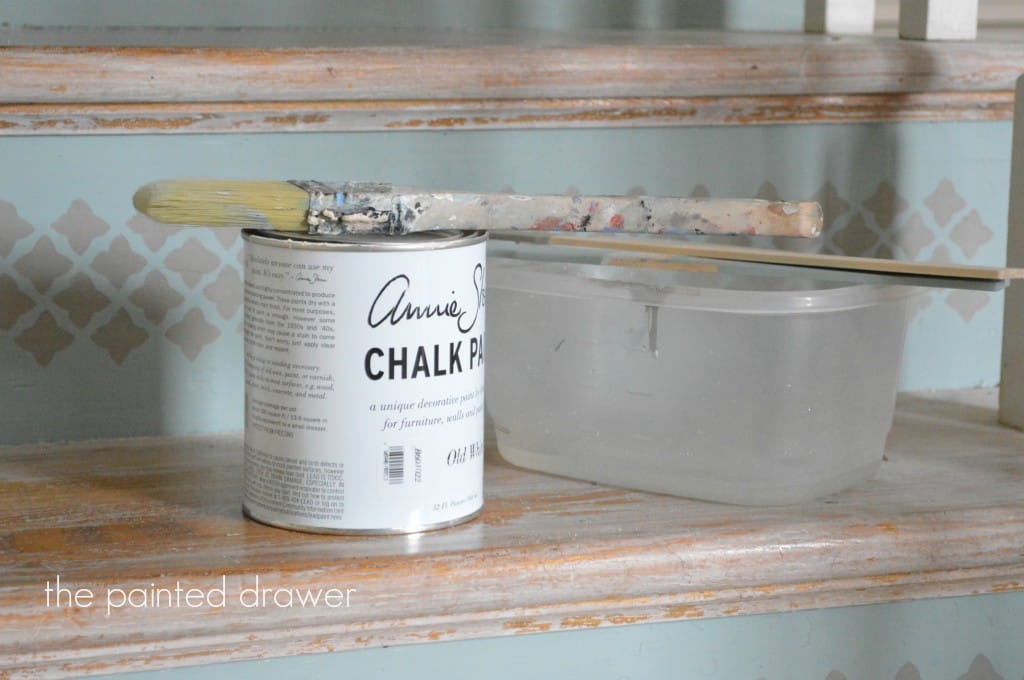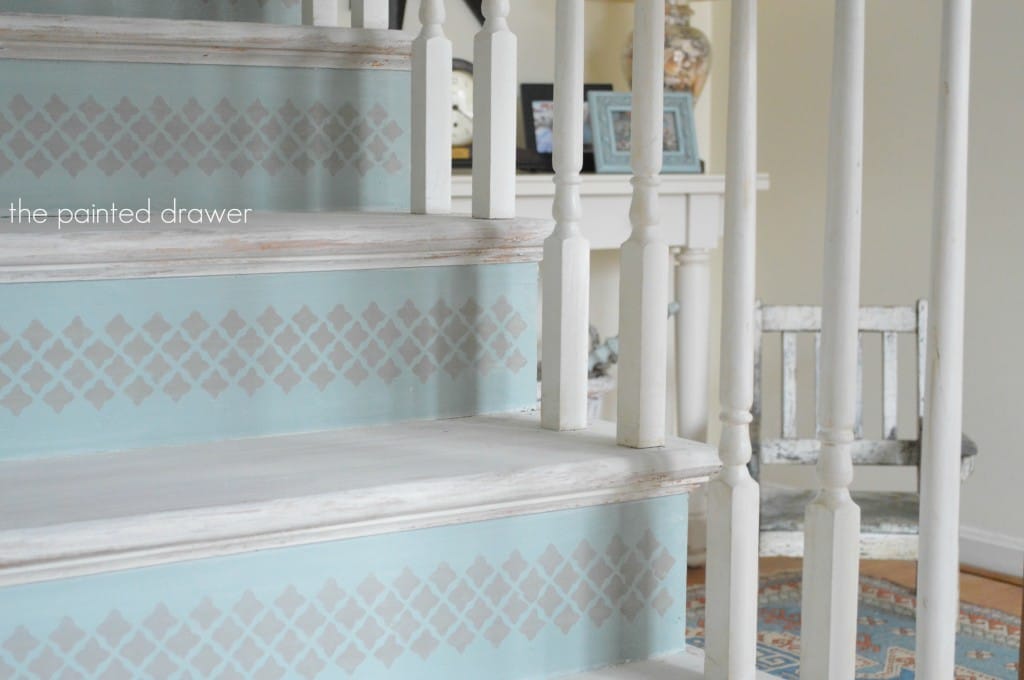 Here is the foyer now.  It is clean and bright and ready for spring – although it looks so pretty today with the snow coming down outside the front doors.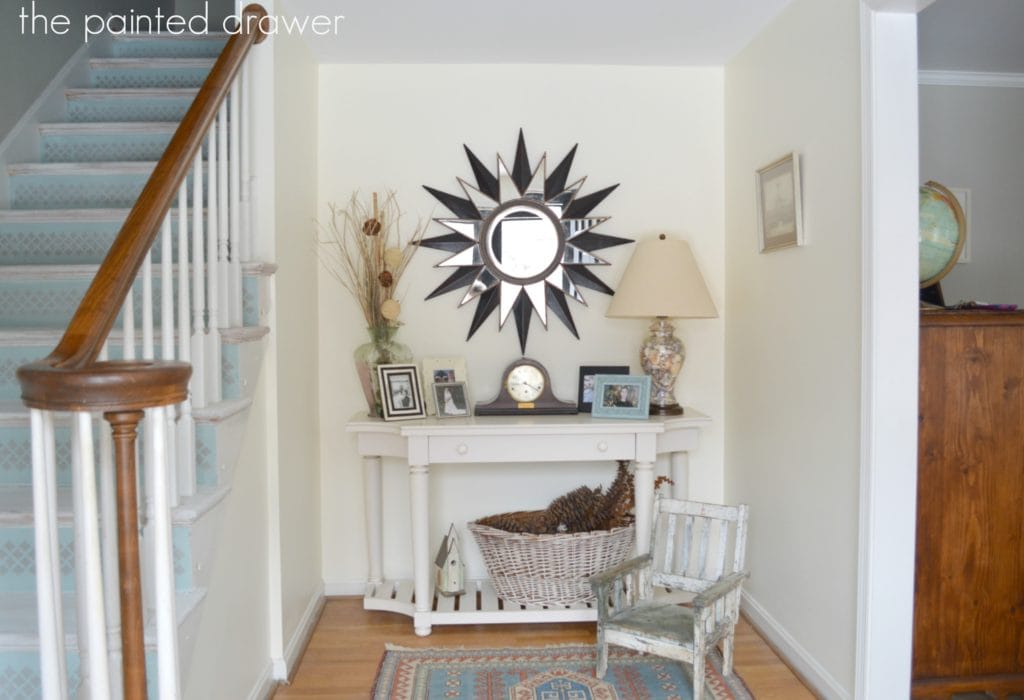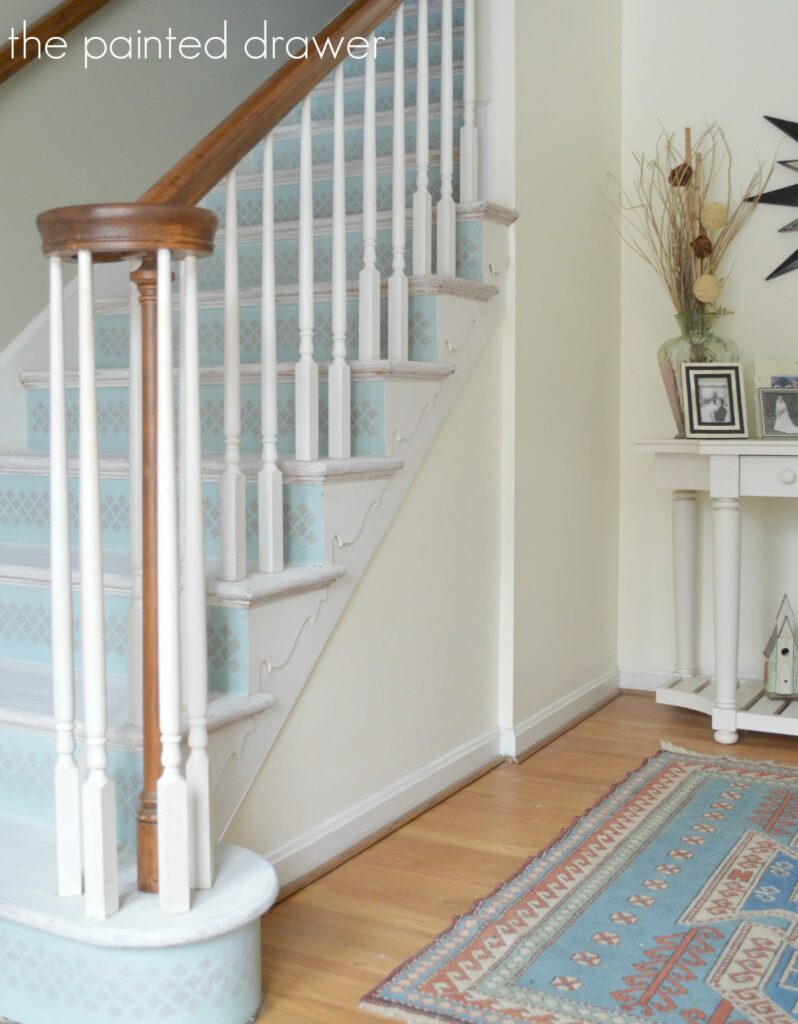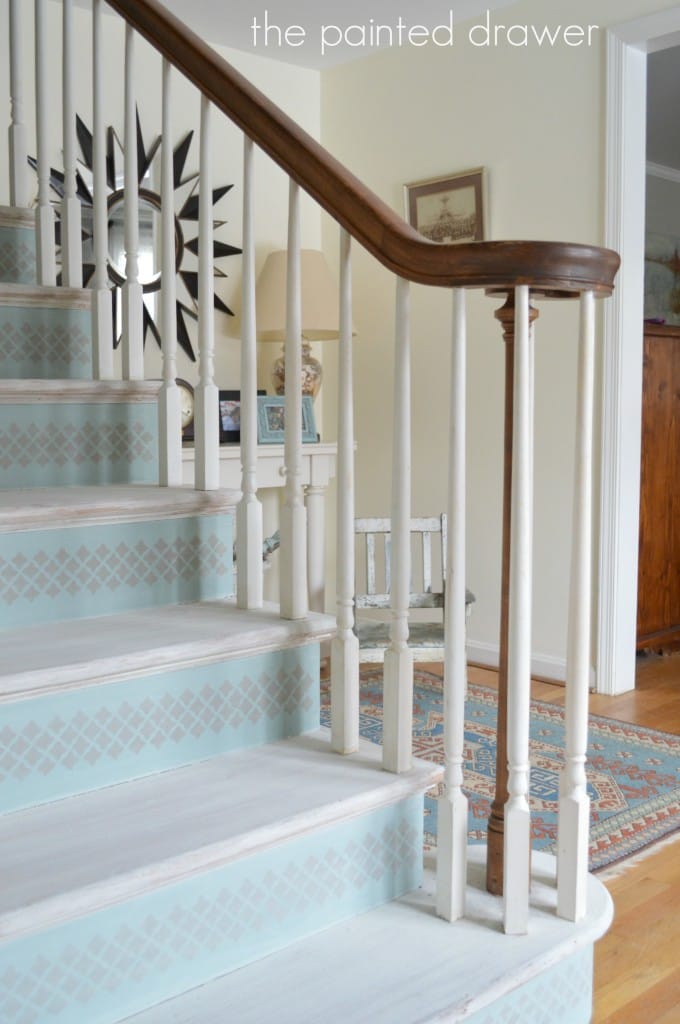 The stairs add a pretty pop of blue.  The console table was purchased at HomeGoods, as was the sunburst mirror.  The wall color is Benjamin Moore Linen White.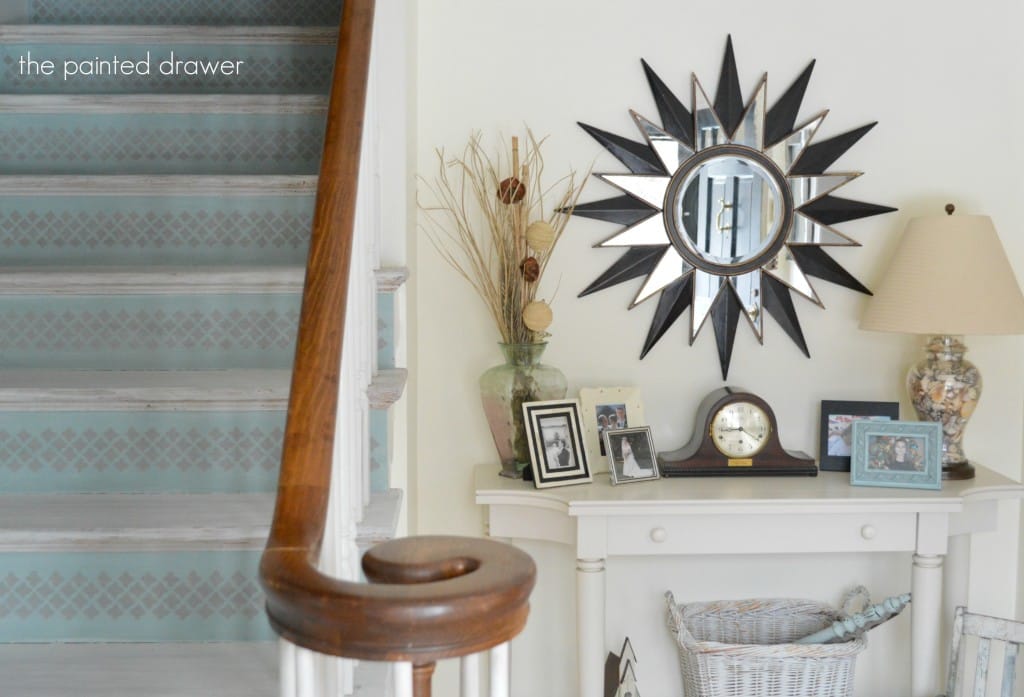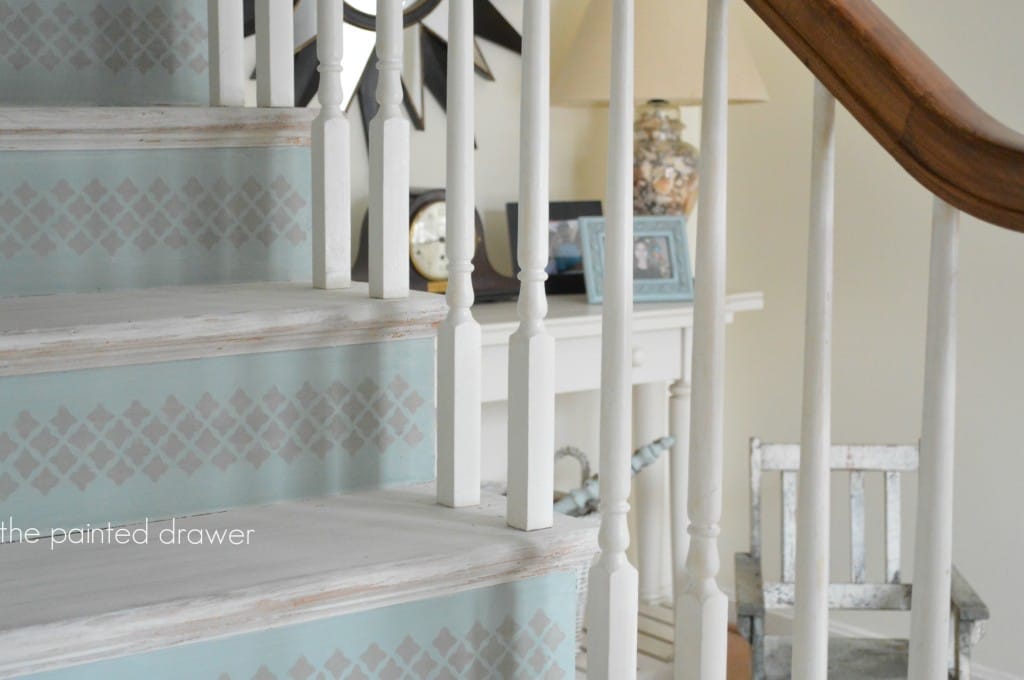 I also added a little thrift store table that I quickly painted white.  It's perfect for us to throw our keys on and at $5.00 a bargain!  The mirror was also a thrift store score.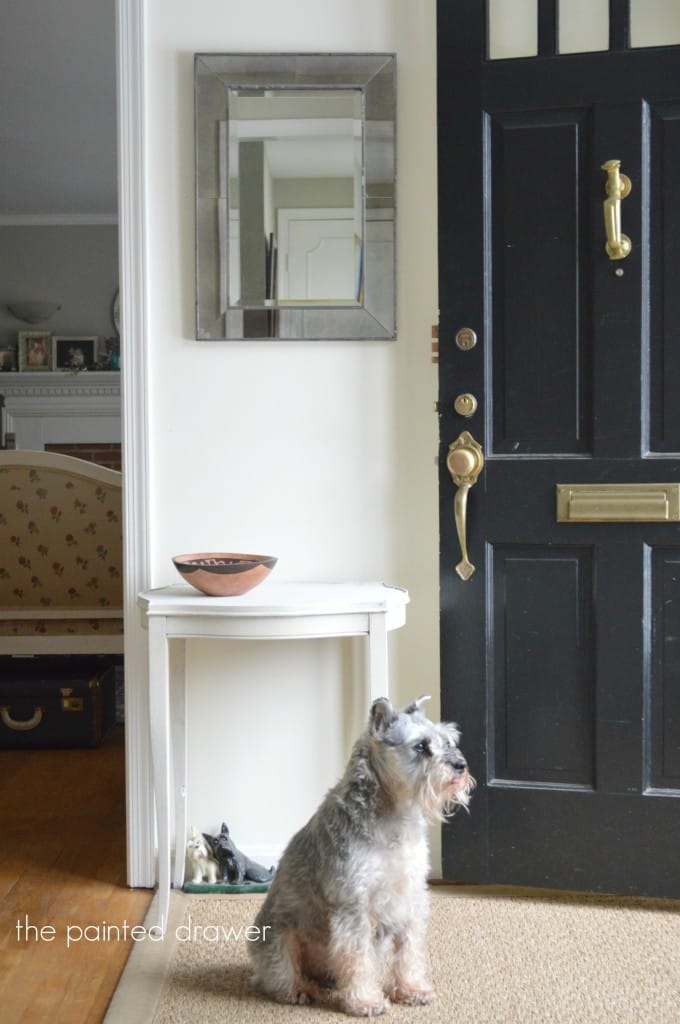 I'm sure that by the end of the day, our foyer will again be a mess of snow pants and hats.  It's all good as I know in ten years, I will be sorely missing these days!