Two shades of green and so totally different – Annie Sloan Antibes and Florence.  They are both a lot of fun to play with but really give two totally different looks.
I have only used Antibes on a secretary and on the Emerald Dresser.  It is a true pop of green and I feel it lends itself to the farmhouse or fun pieces.  I don't see it on an elegant french dresser but I may be wrong!  It is really strong and is great to mix into other colors or use as a wash with blue.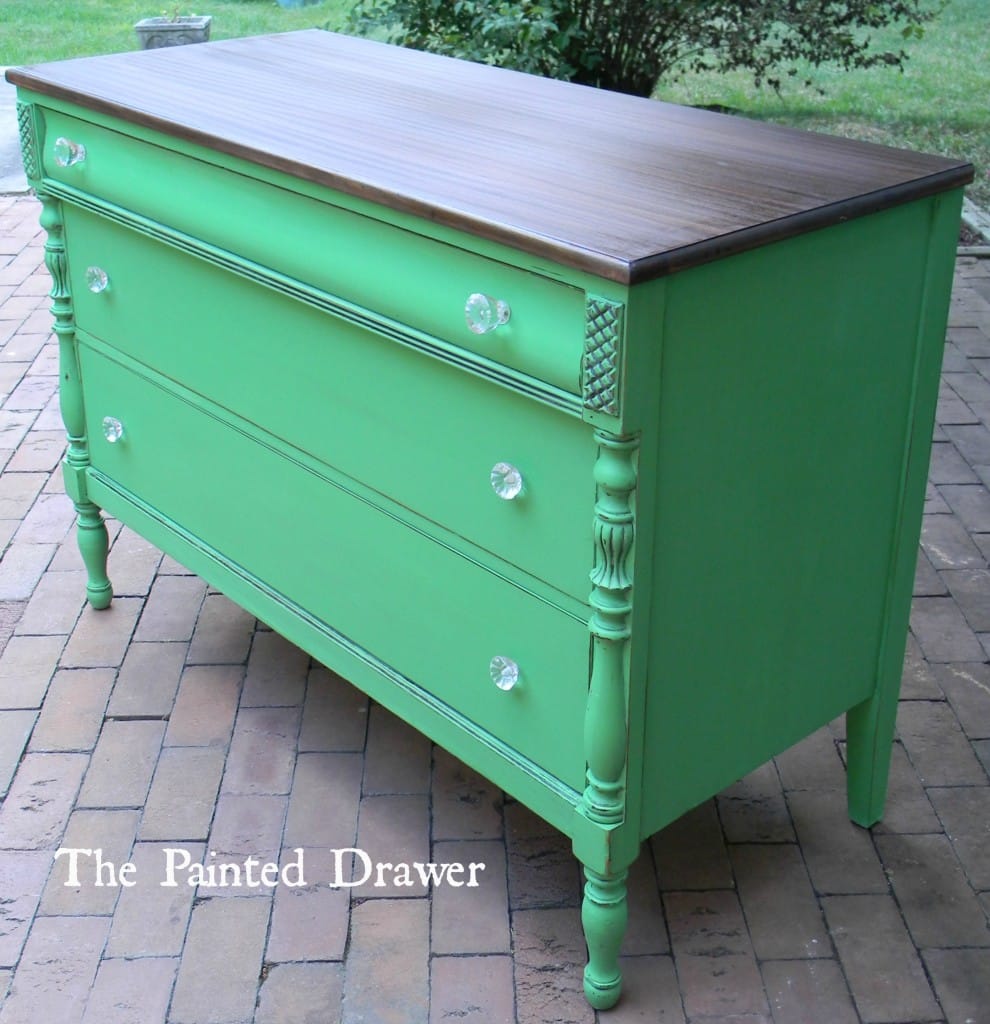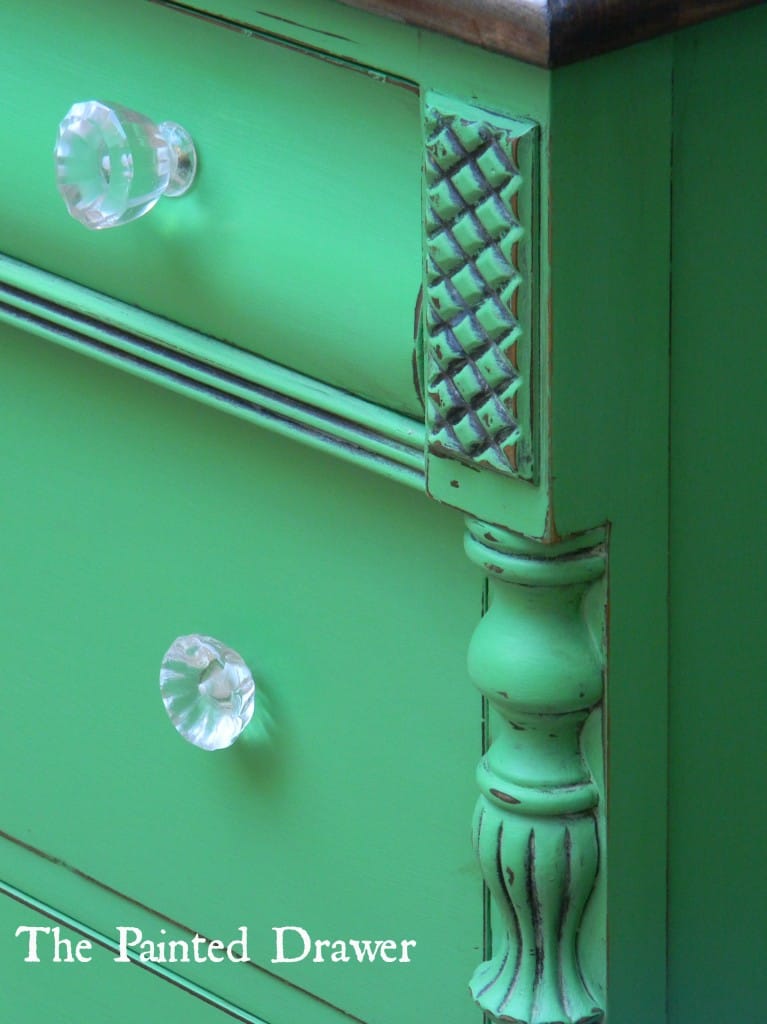 Florence is a deeper hue and is perfect to layers with blues or greys.  It pairs really well with Provence.  I tend to darken it with a glaze or wax to give it a true aged look.  It is perfect to use for that old, aged, European finish.
Did you check out Inspiration Friday's Link Party? Fantastic features to share. Link up here for next week's party!