OK, here it is.  The big reveal.  The result of many, many (tons) of layers of paint and wax and countless sheets of sandpaper.  (Sorry for the pictures being taken in my garage.  After a day of working on this giant in literally 100 degree heat, covered in sweat and paint, well I was incapable of moving it indoors!)
The formica fireball is now the tall grey dresser with polka dot pulls!
I added a faint stencil to mimic the design on the bottom of the piece.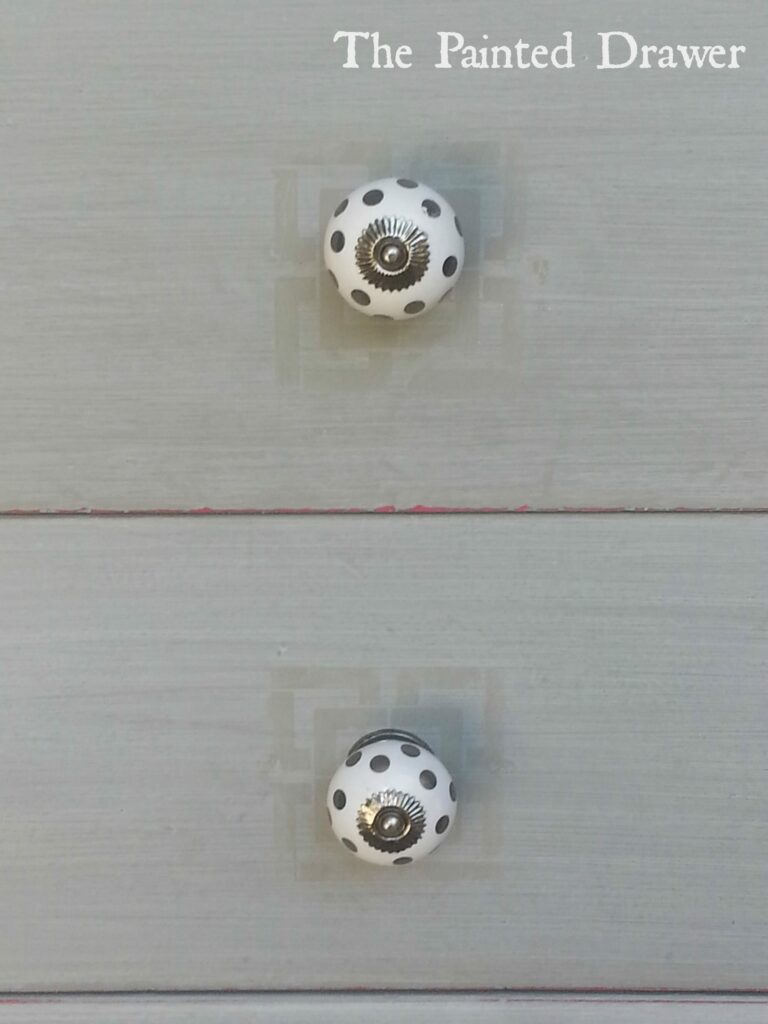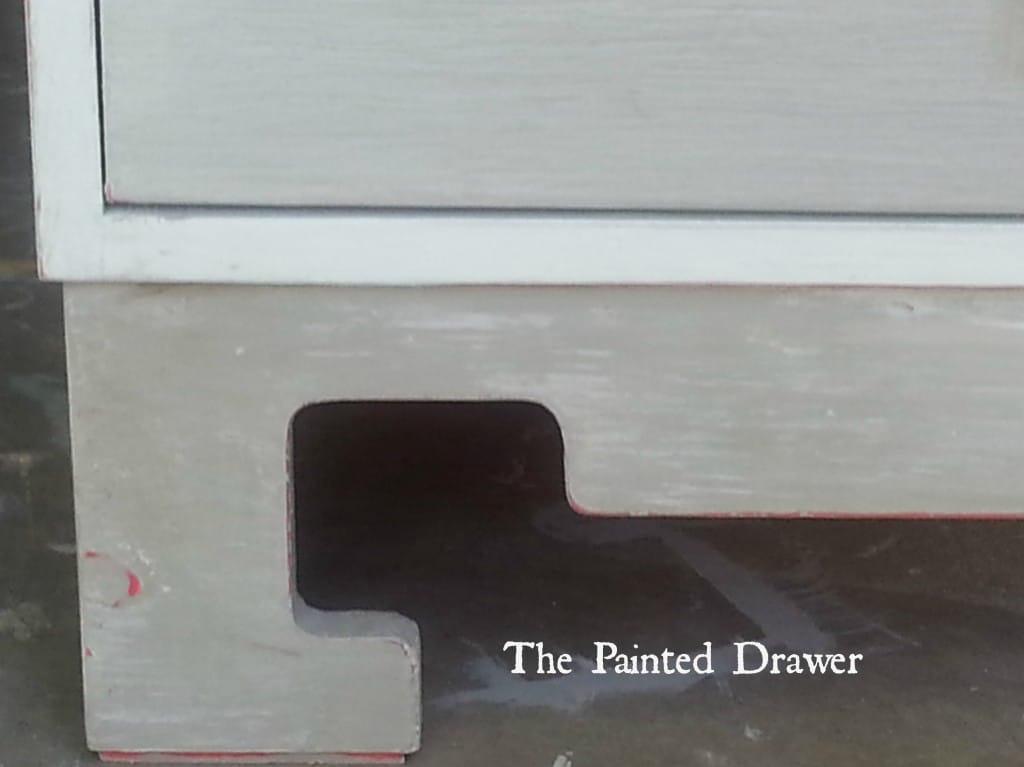 I also decided to kind of "embrace" the red and let it peek through.  I added a wash to add some interest and sanded it back to allow the small pops of red to appear against the grey.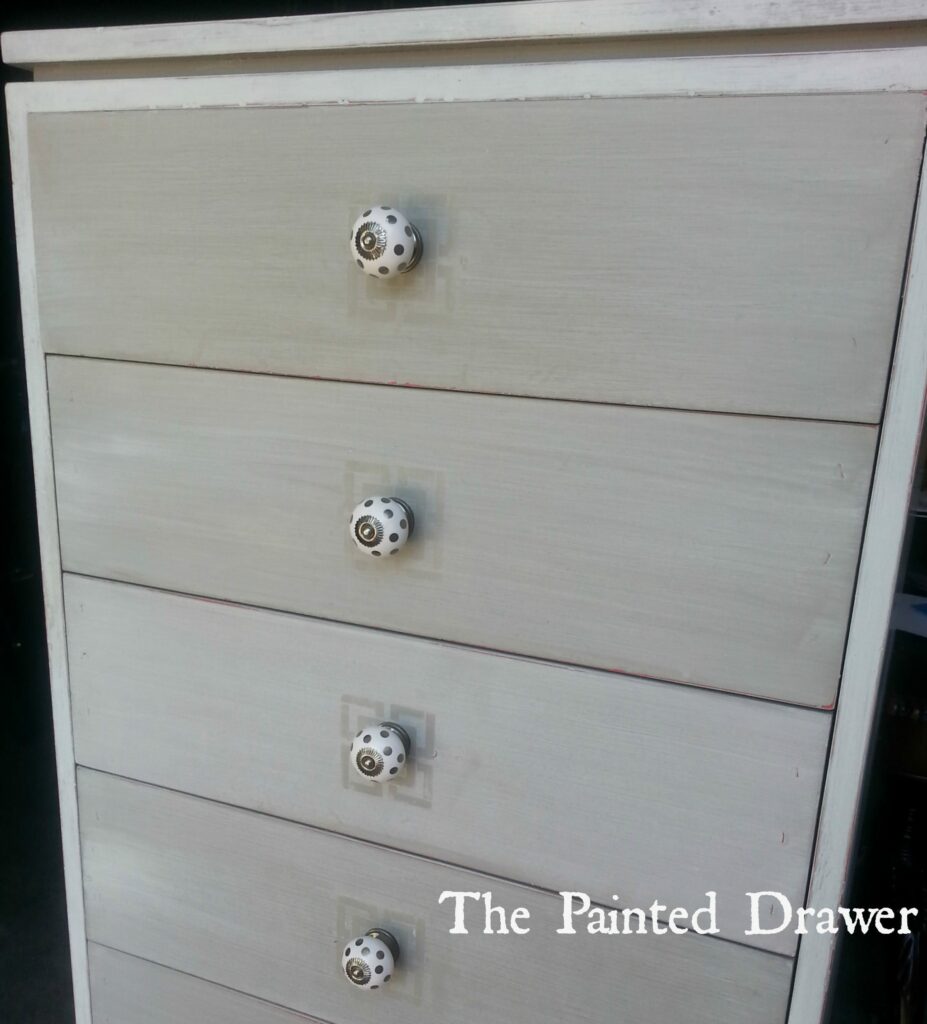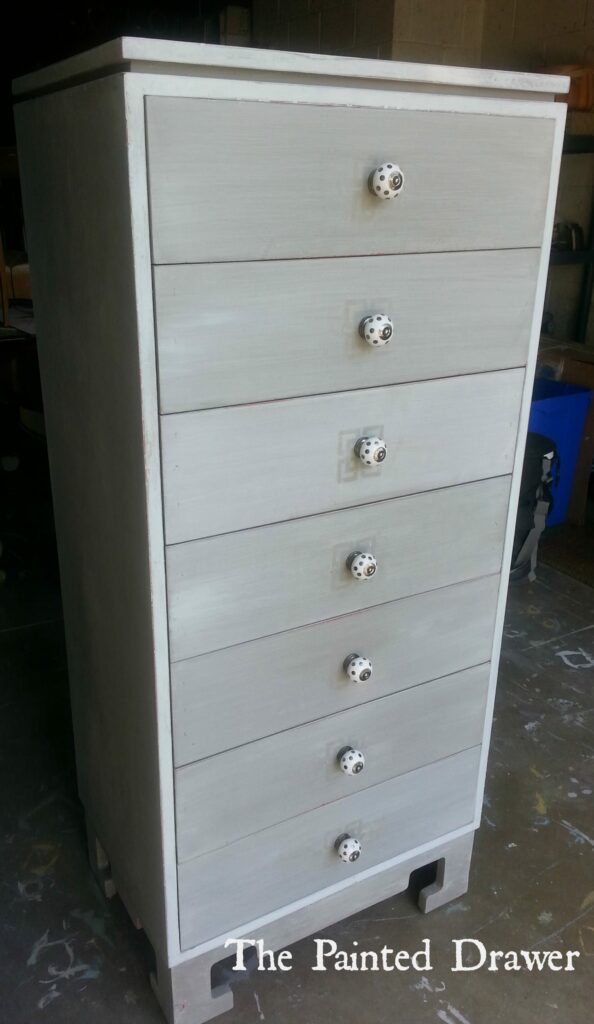 And there you have it!  The before…
…and the after.  Amazing what Annie Sloan Chalk Paint can achieve!
I am now so exhausted after the day in the garage and our annual swim team mini meet in the heat.  Have a great night!  Beautiful Things Wednesday tomorrow!