Oh, the never ending saga of the French Vanity!  Whew.
It started out like this…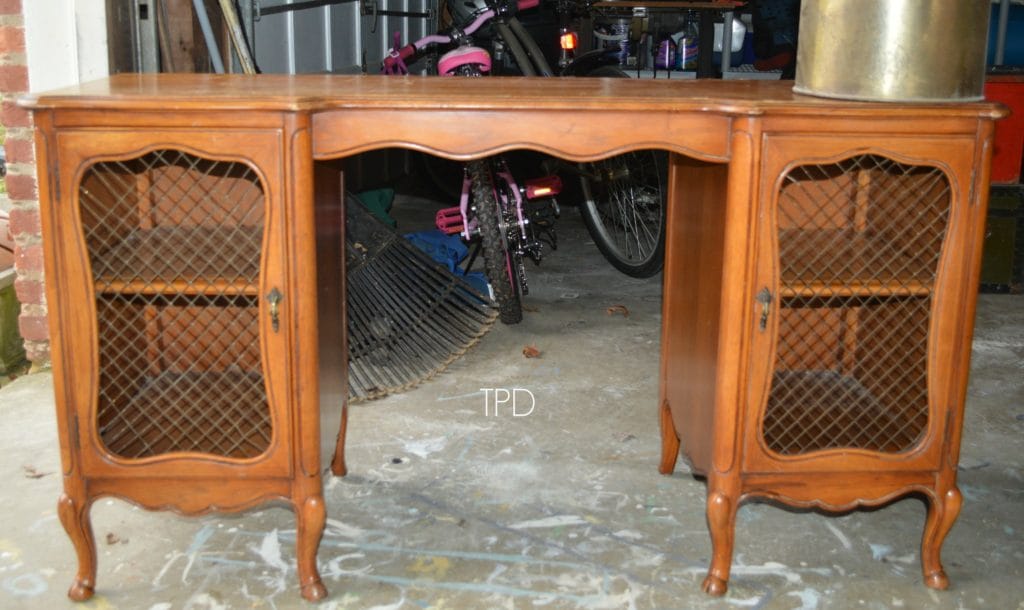 And then progressed to this…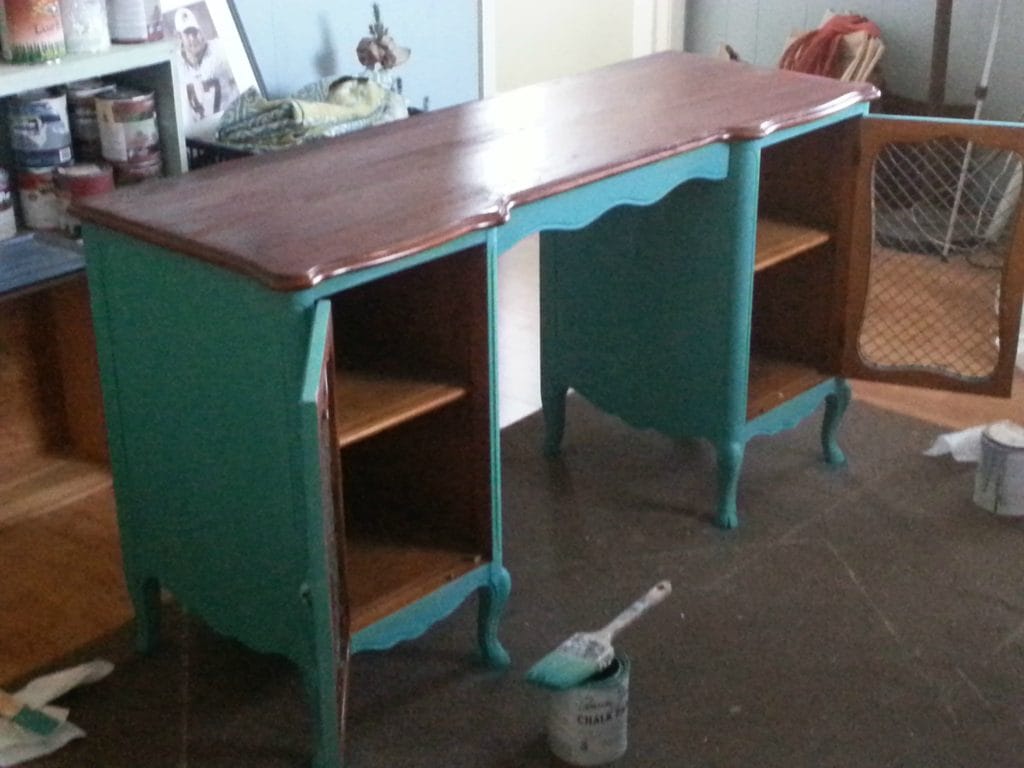 And then to this…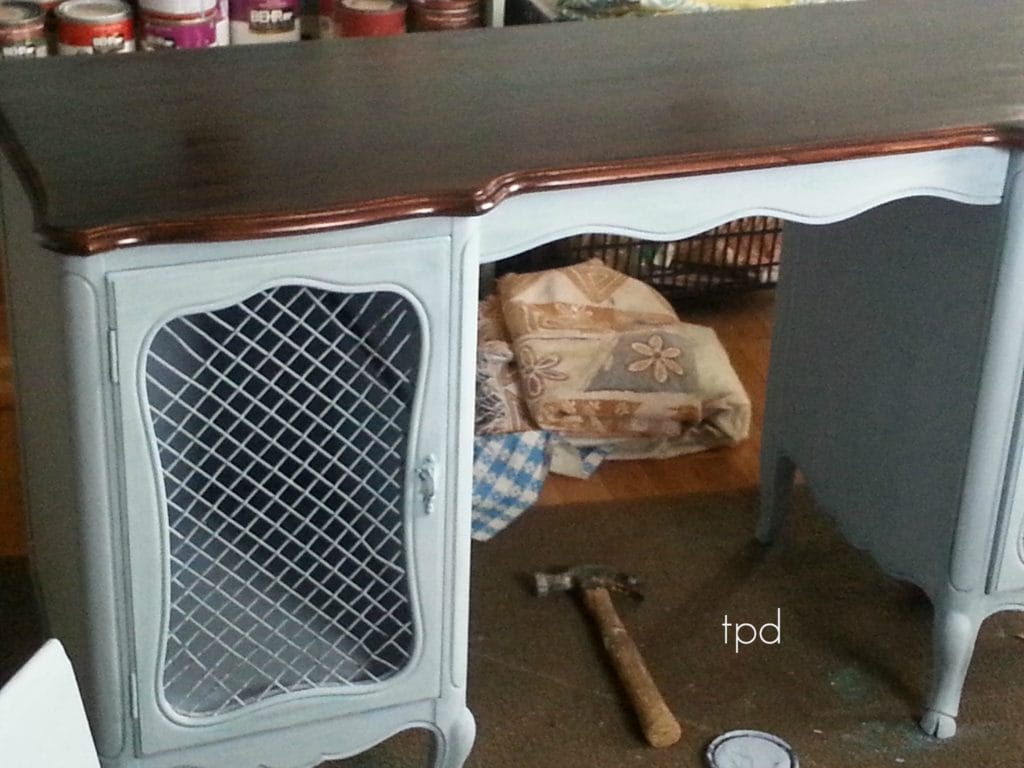 I thought I was done and ready to post it to share.  However, I wasn't happy with it.  I started over this morning – again! (Hence the super late post!)
Finally, the finished piece…
I hope you like my final decision! Annie Sloan French Linen with gold highlights and Louis Blue in the interior. The blue also pops out in places under the grey, which is very pretty.  The top was refinished with Minwax PolyShades espresso.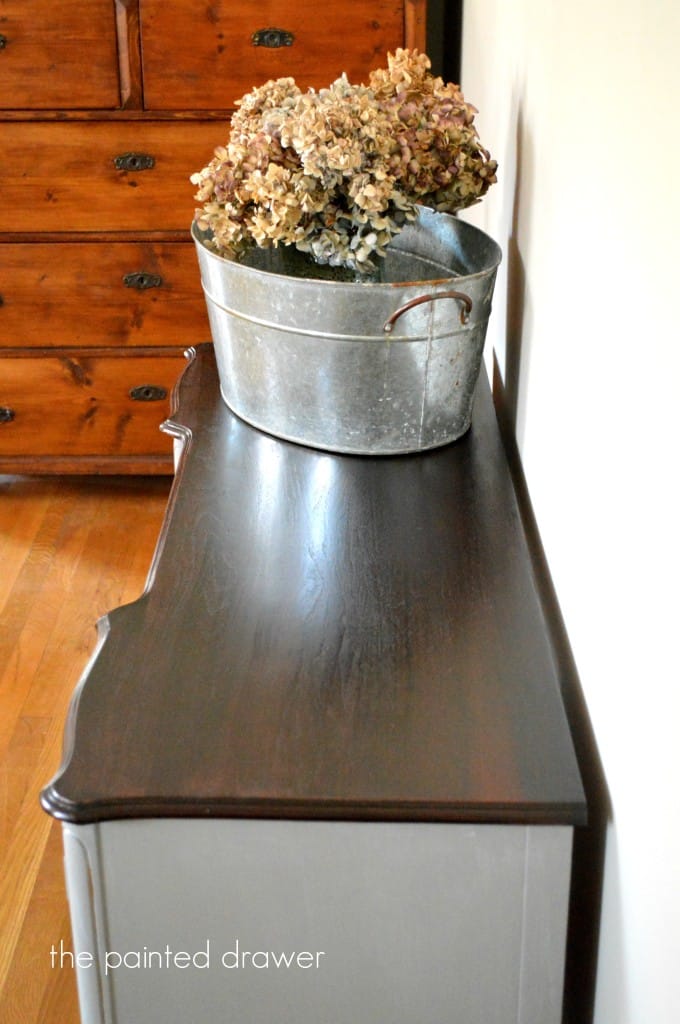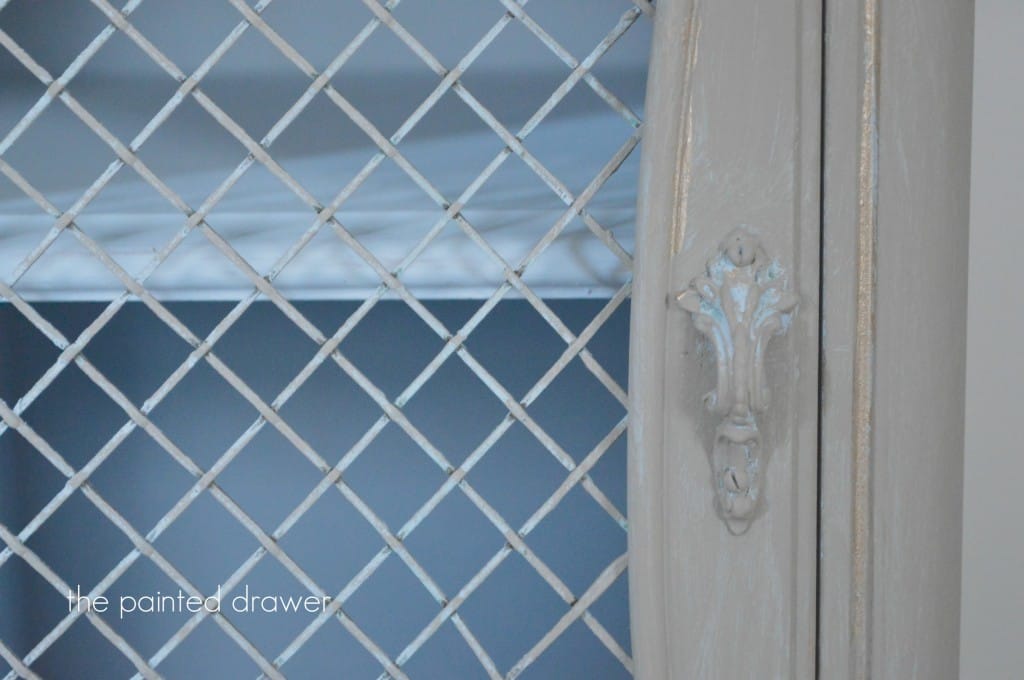 The piece is really old and the grille shows its age but that is fine with me.
Last week, I found this great tub and planter with the perfect patina and fell in love.  I used them to stage the pics today so I could share them with you.  They were a great find 🙂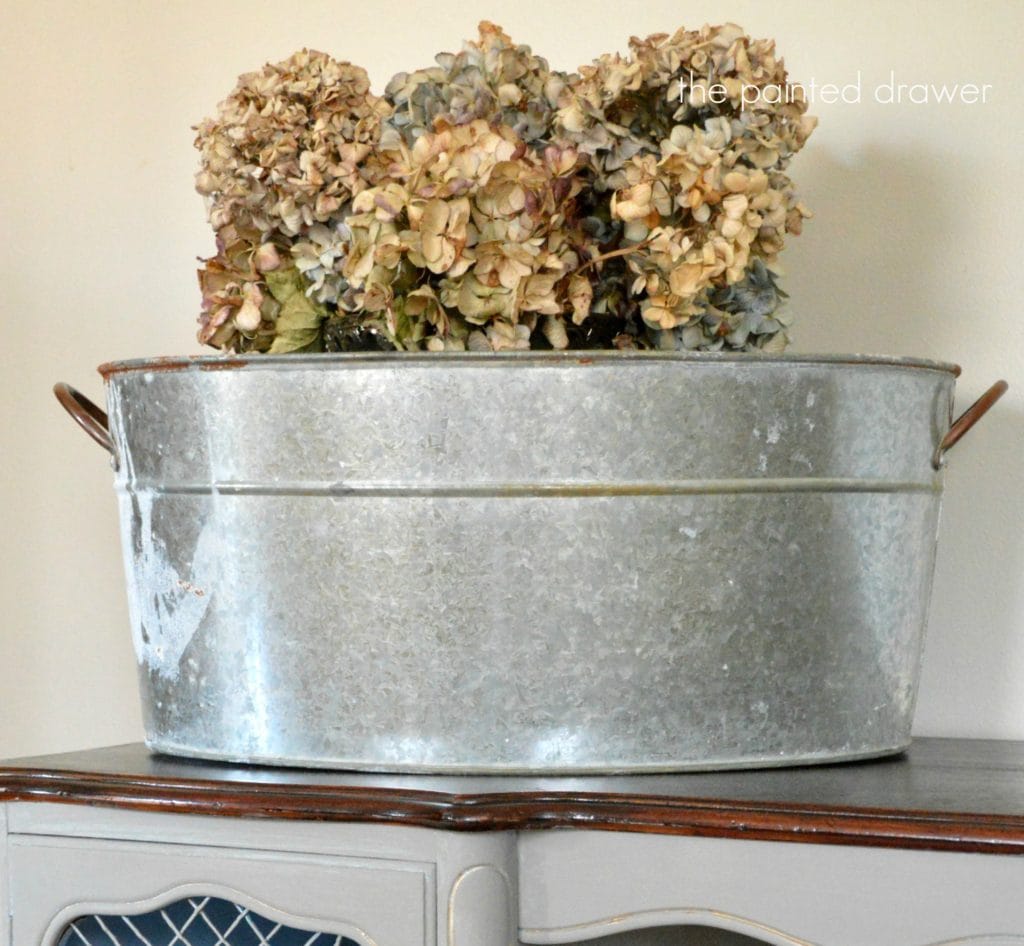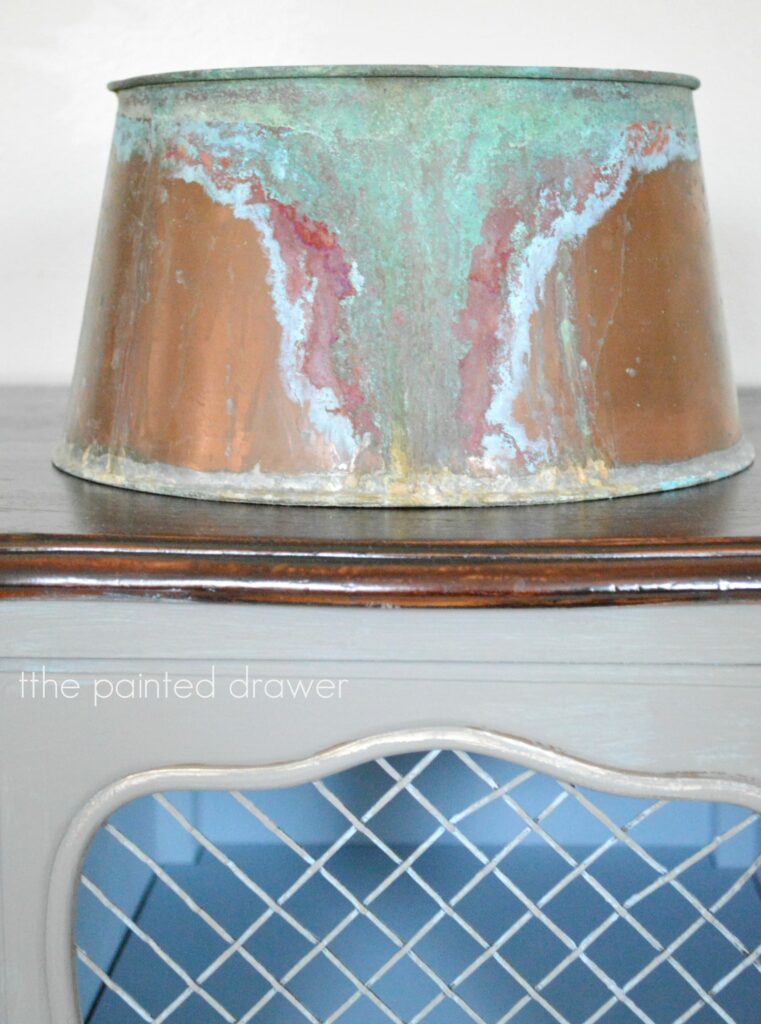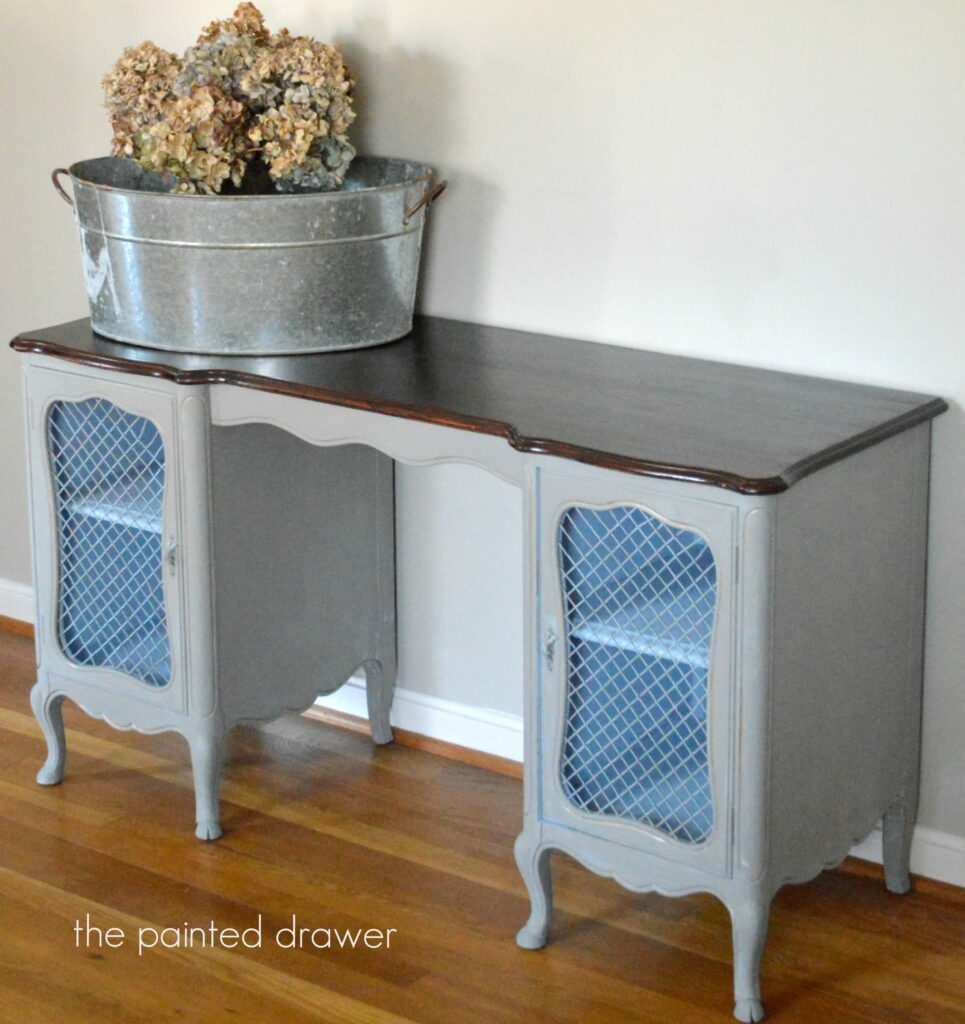 Don't forget the Inspiration Friday Link Party tomorrow!  Cheers!
Just listed on Shop Furniture/Desks and Etsy