I am finished with Sara and Ali's baby's changing table!  It will make its way home into its new nursery this weekend.  Sara is due in 2 weeks so it is about to be used a ton!  They have the changing pad that is placed on the top but I took some pics to share with you of how it looks without.
The changing table is a really nice one.  Super strong with deep drawers and a cabinet for storage.  It can be used when the child is older as a regular dresser.  The table is about 8 years old, made of wood, with that slick finish that a lot of newer furniture has.  I feel this is a great example of taking a newer piece and giving it some character with paint.
Here is the before (I had already taken the drawers out – sorry!)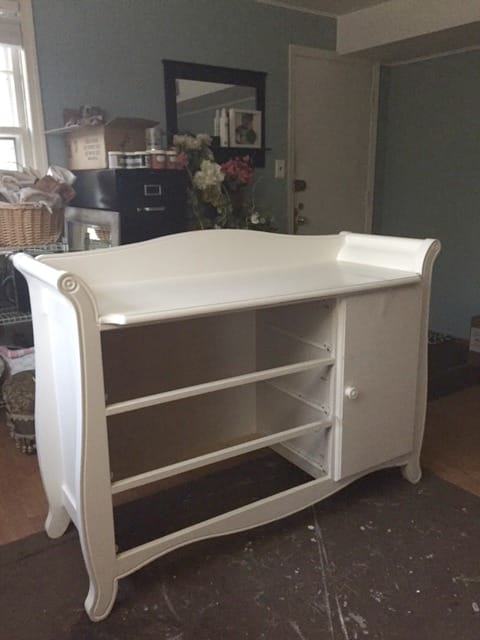 I used Annie Sloan chalk paint in the color Paris Grey.  Two coats on the body and three on the top and the drawer fronts.  I then let it cure for a day before lightly sanding for a super smooth finish and distressing to allow the original white to pop through in places.  I applied Annie Sloan clear wax, buffed it and added its original drawer pulls back on.  Voila!  Here it is now!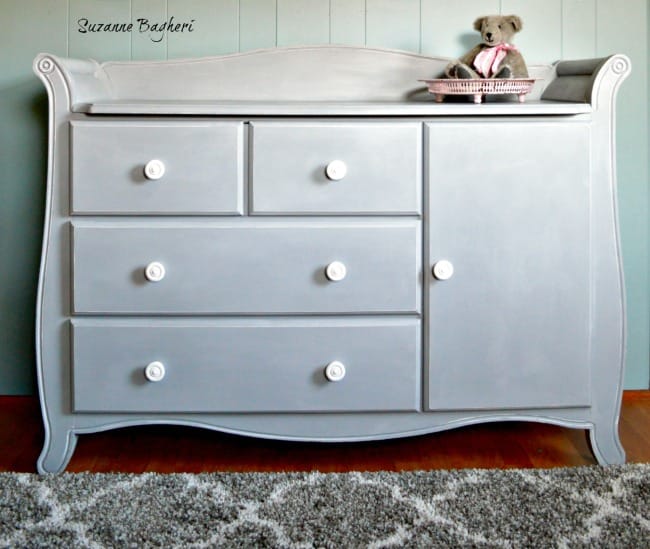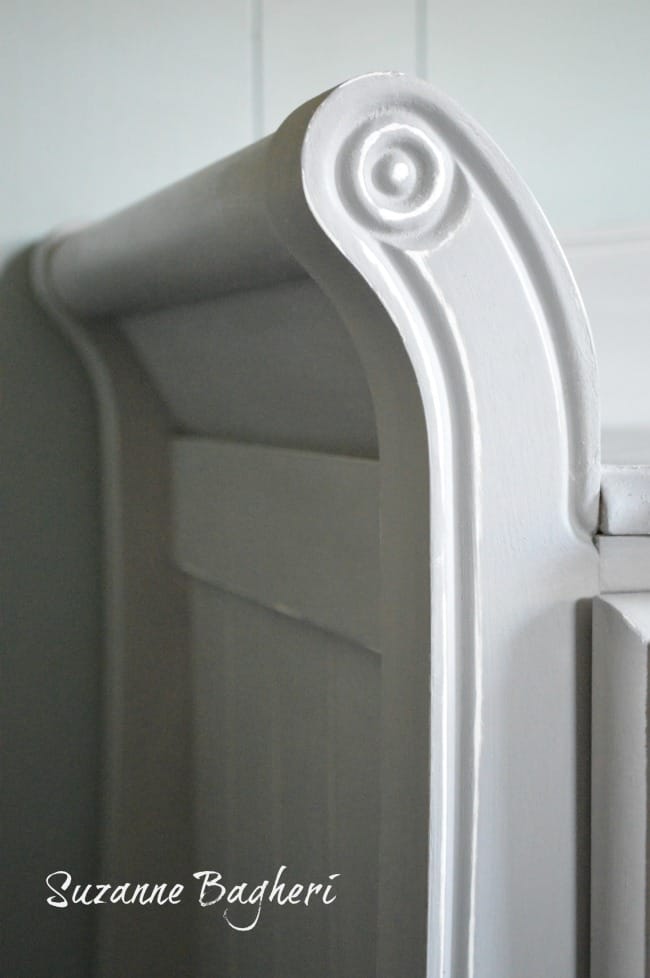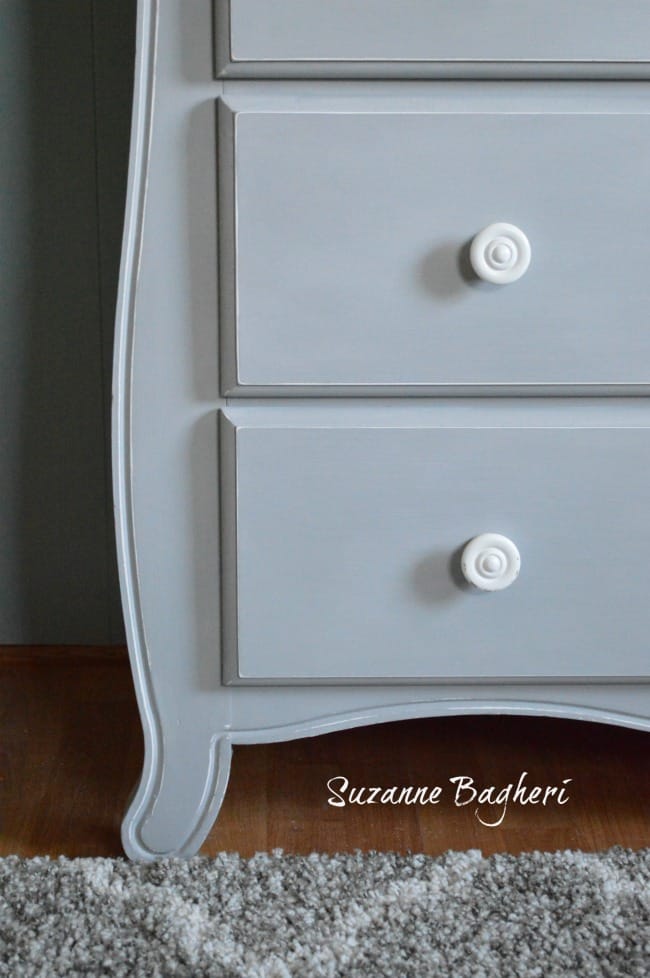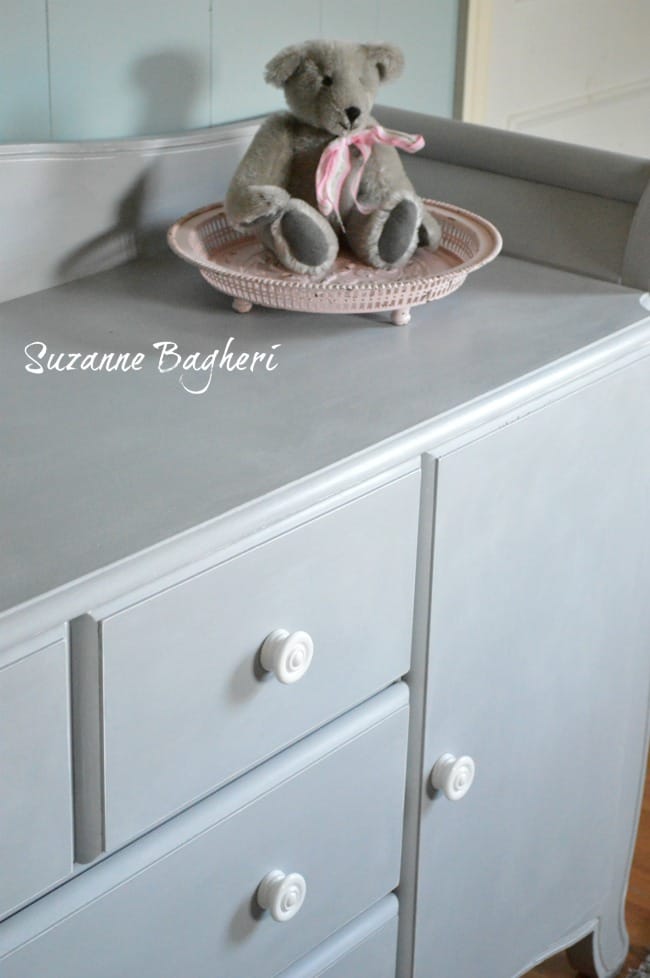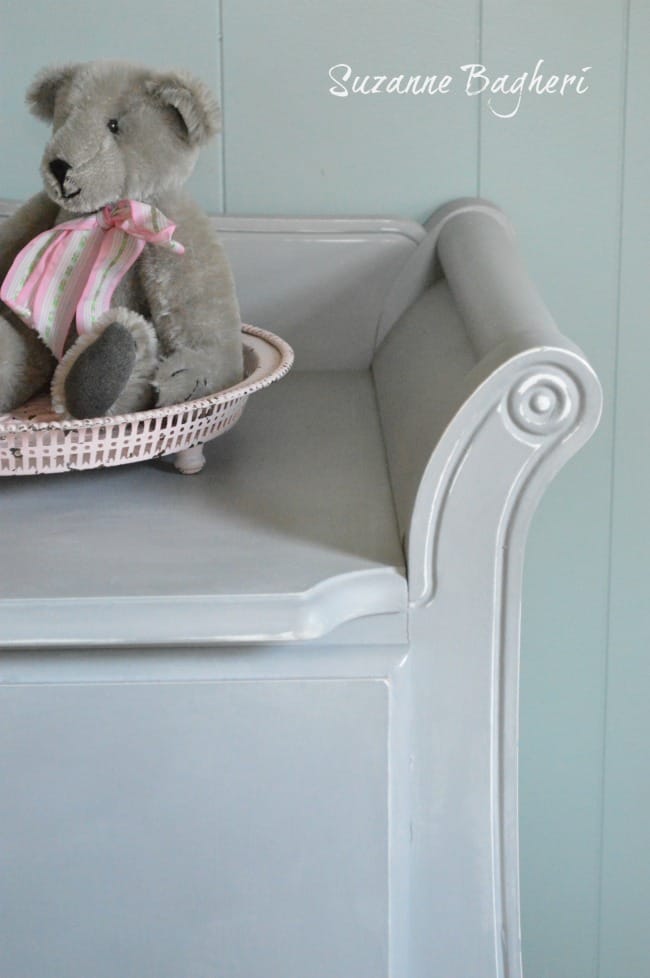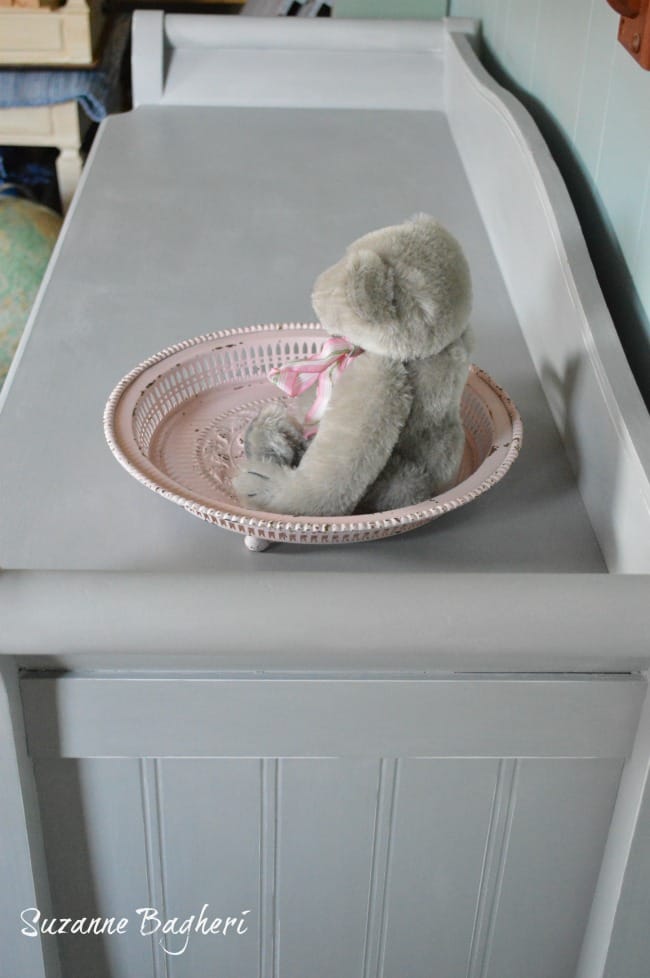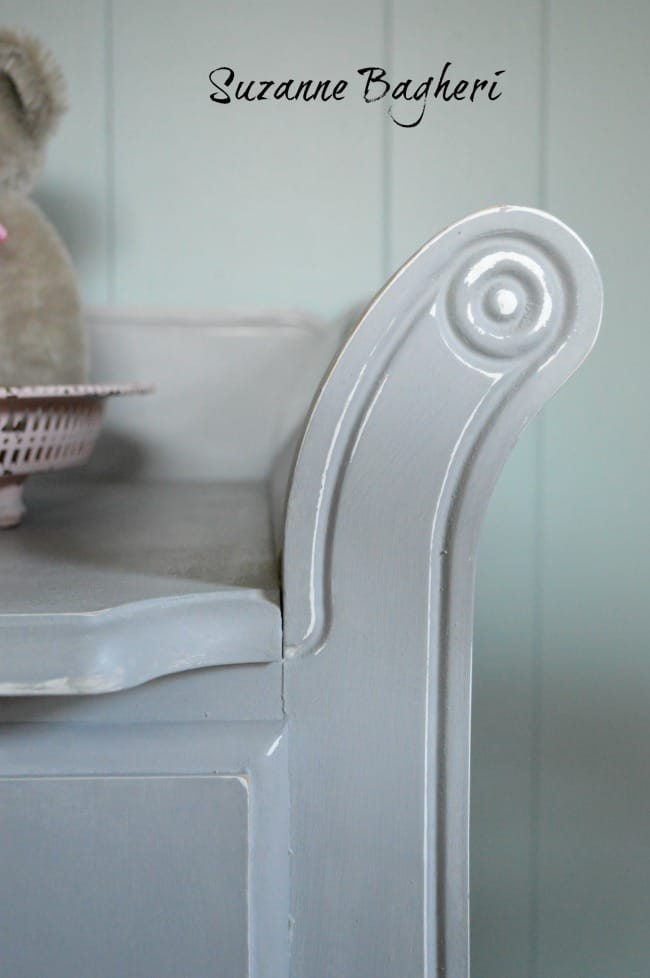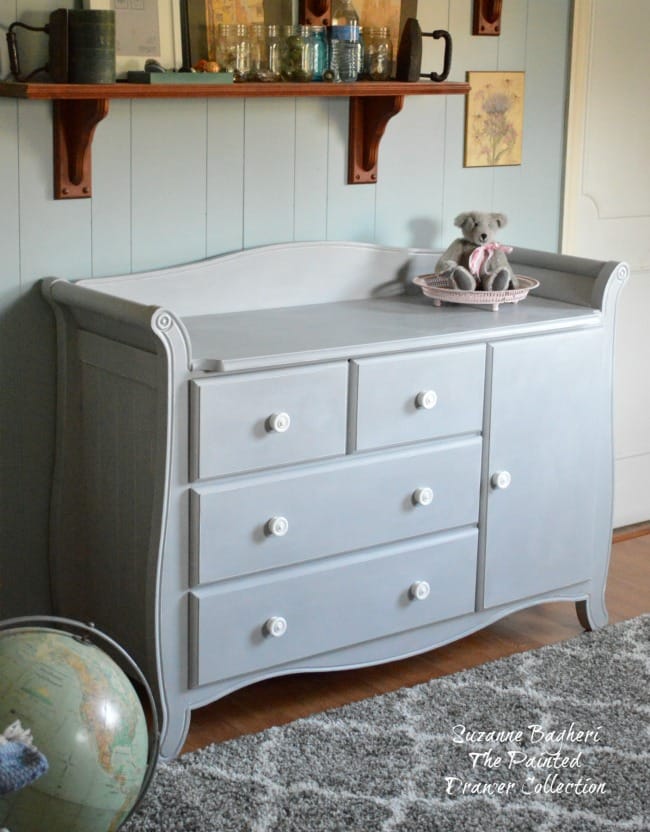 If you haven't already checked out the HOLIDAY GIVEAWAY then check it out HERE!  Enter to WIN!