Before we get to today's find, I'm sharing this great graphic that Hometalk will be sharing this week on their newsletter – 20 Gold Decor Accents for Your Home.  I curated the board and shared a few of its features last week.  Hometalk is such a fantastic site!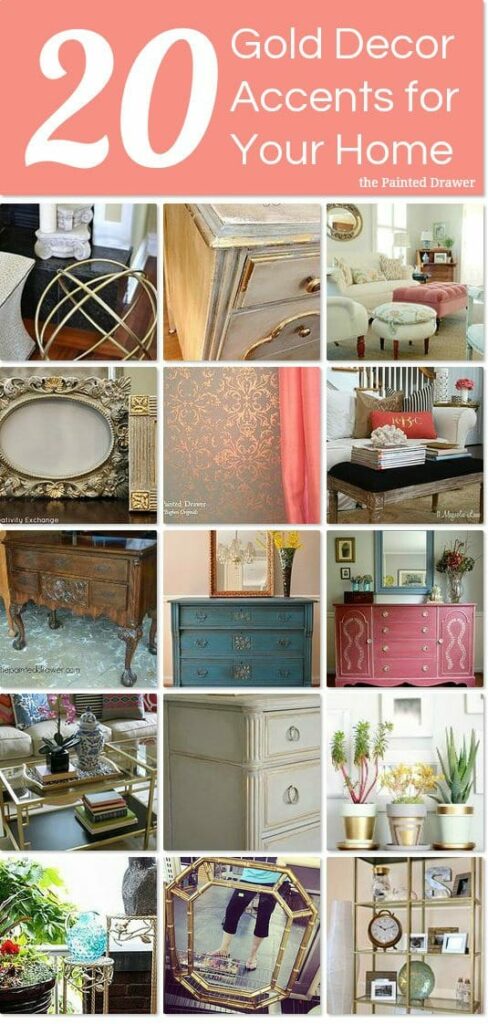 On to this week's favorite find!  When you look at the pic, "farmhouse cabinet" is not likely what you see.  However, I think it has the lines and potential to be just that.  This was a Craigslist score 🙂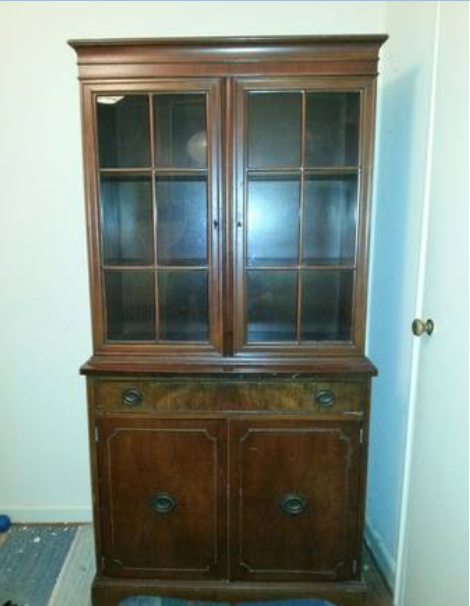 My garage is literally now full to the brim!  I have so many large pieces that I have yet to get my hands on.  I am hoping the weather turns this week and I am able to work.  I looked into renting work space but it's a big expense. Let's see how this year goes first.
I also have some exciting news to share but that will have to wait a few days.  Cheers!