It's a freezing cold President's Day and the kids are home, which is really nice.  We'll venture out later to Barnes & Noble and take a break from the house.  I love sitting in that store with my Starbucks coffee while browsing through all of the interior design books!
My garage has become an icebox in this cold weather.  I need to sand all of my pieces outside (my youngest has asthma and sanding furniture anywhere inside my house would make her sick).  I tried sanding back a table top in the garage the other day but I don't think even Shackleton was ever that cold.  I quickly decided to put a halt to any sanding projects until the temperature is at least survivable.
I really wish I could get out there because I am super excited to get started on this week's favorite find – a gorgeous Mid Century Modern dresser!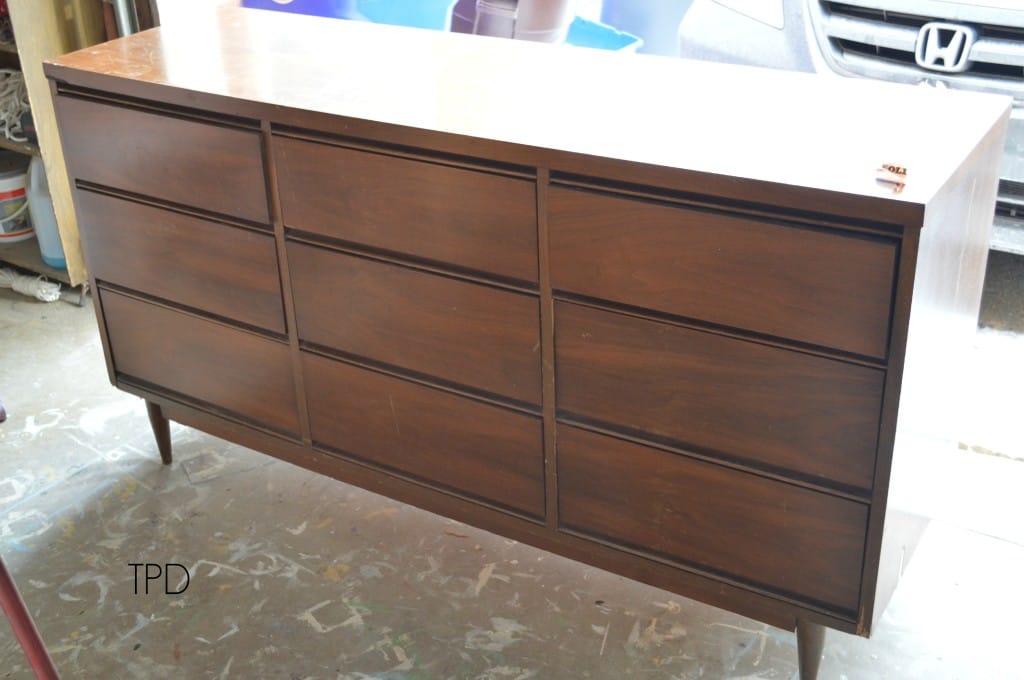 Can you believe I bought this piece for $24?  I think I mentioned the other day that it's going into my son's room.  He already has my grandmother's MCM chest of drawers and this will complete the room.  What a find!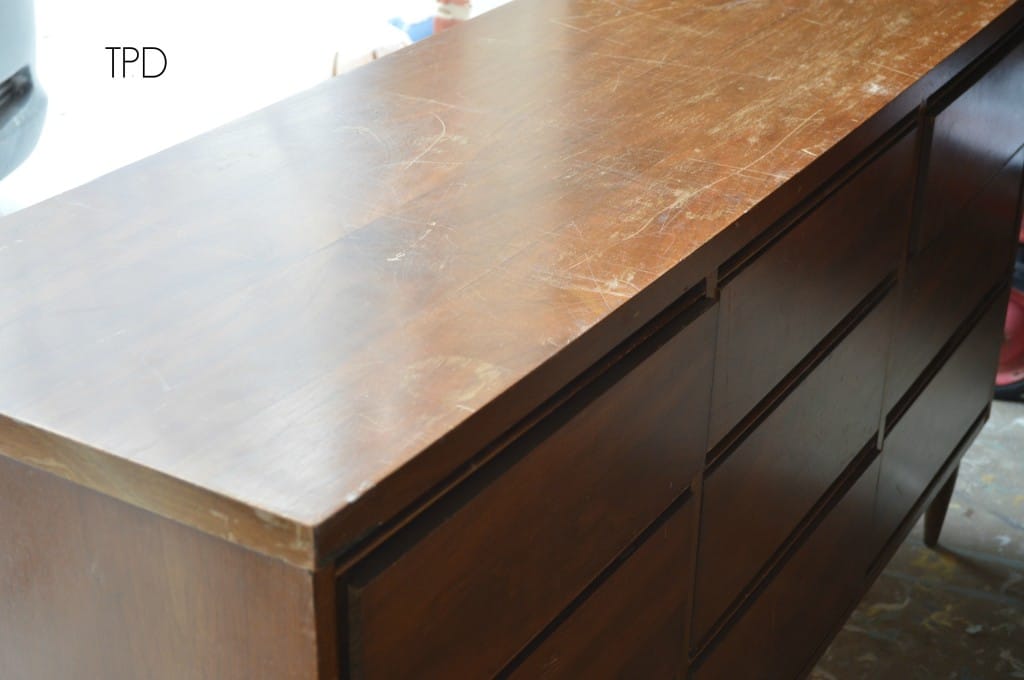 I think the Mid-Century Modern chair I found a few weeks ago will also find its way into the room.  I just need spring to arrive so I can get started on these projects and more.
Ahhh, summer…