Who says you can't layer with milk paint?  Actually, I did.  At least I used to think it.  However, I have proved my theory wrong and have layered and waxed and glazed away on my latest piece, the French Basil Dresser.
This is a gorgeous piece of furniture made by Drexel Heritage.  It has curves and charm galore and gorgeous hardware.  However, it was not in good shape.
Here is a quick before…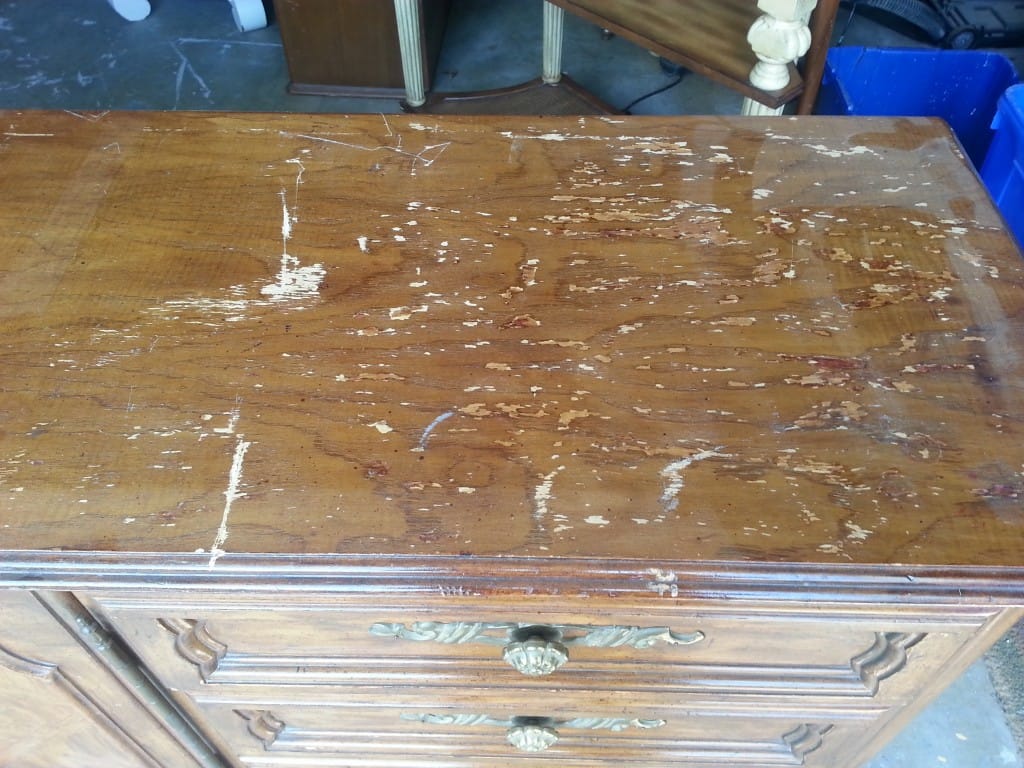 A lot went into this piece!  Here goes folks!
I first applied a coat of General Finishes Antique White.  I then allowed that to dry and applied two coats of GF Basil.  After sanding back and distressing, I used a clear wax (Annie Sloan) because I wanted to deepen the hue.  However, it still wasn't quite right.  I went for the General Finishes Winter White glaze to add some more dimension.  After using a cloth to wipe it back and allowing it to dry, I again sanded to distress.  This allowed the wood to pop through.  After refinishing the top, I applied General Finishes Gel Stain for a fantastic finish.
Whew!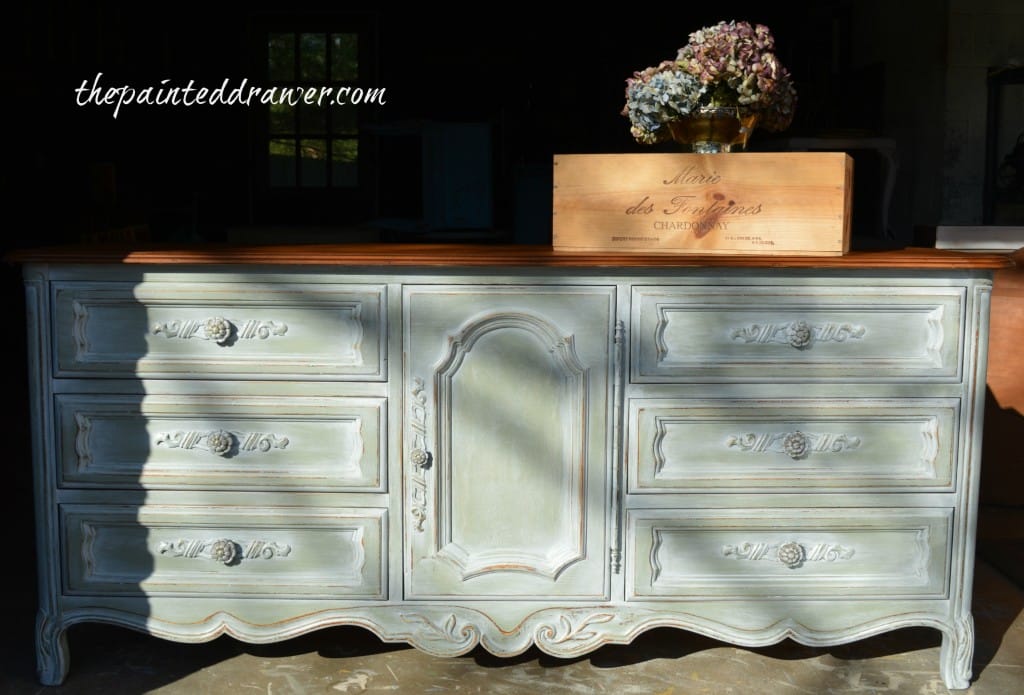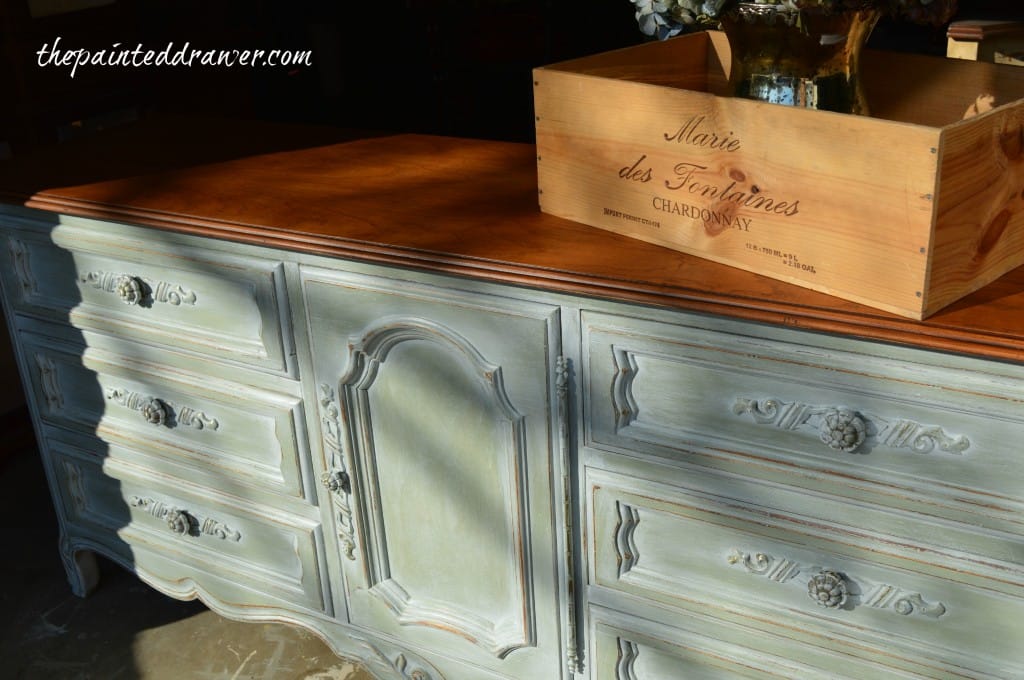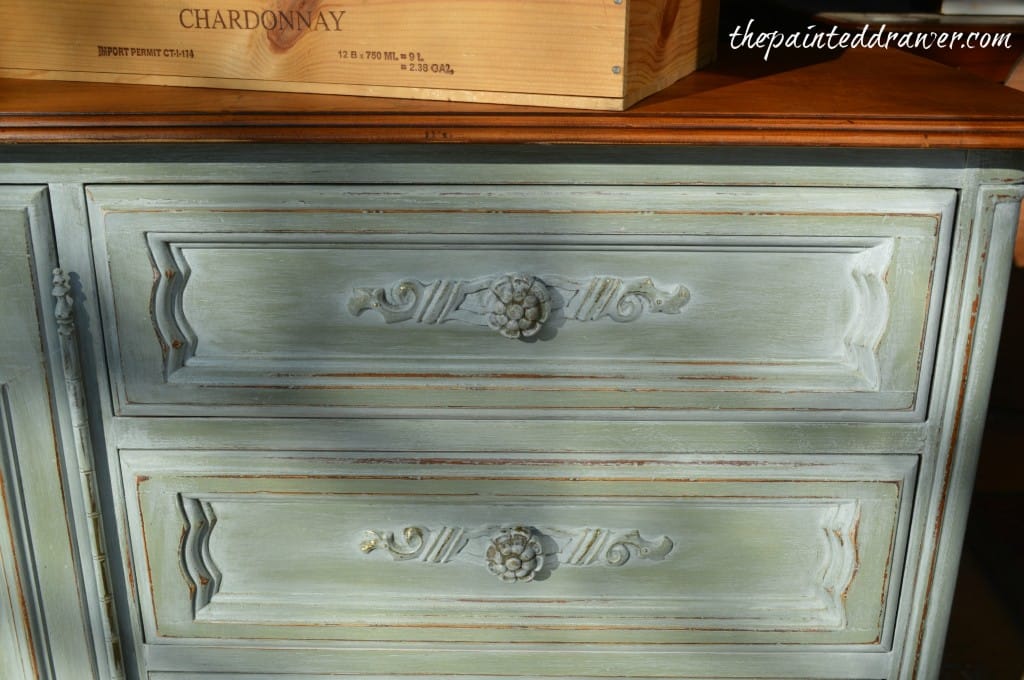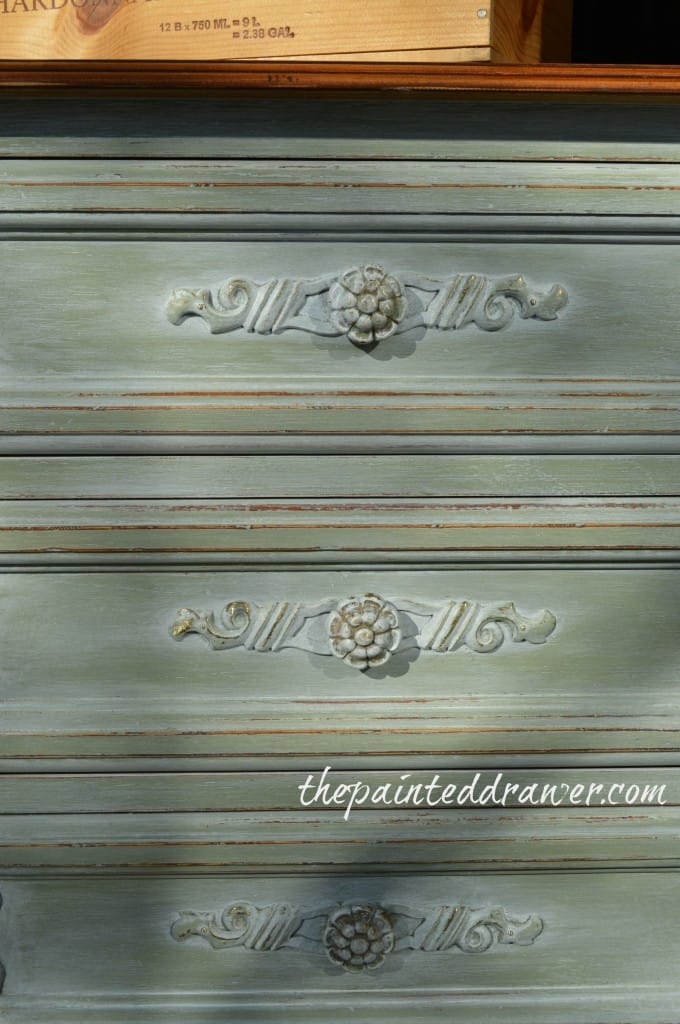 A flew close-ups of the detail…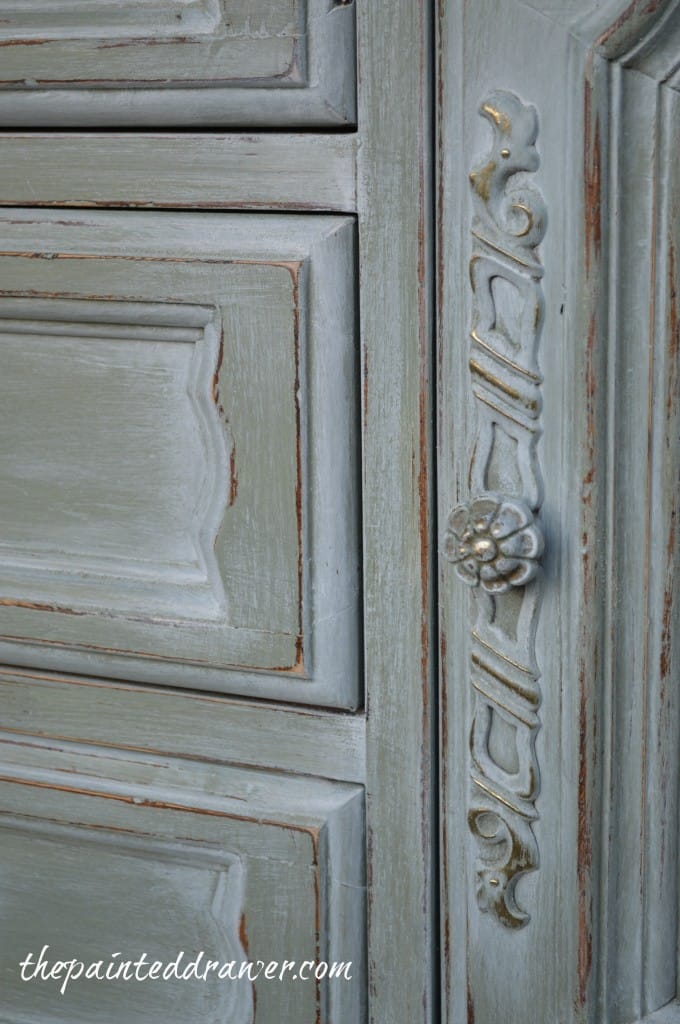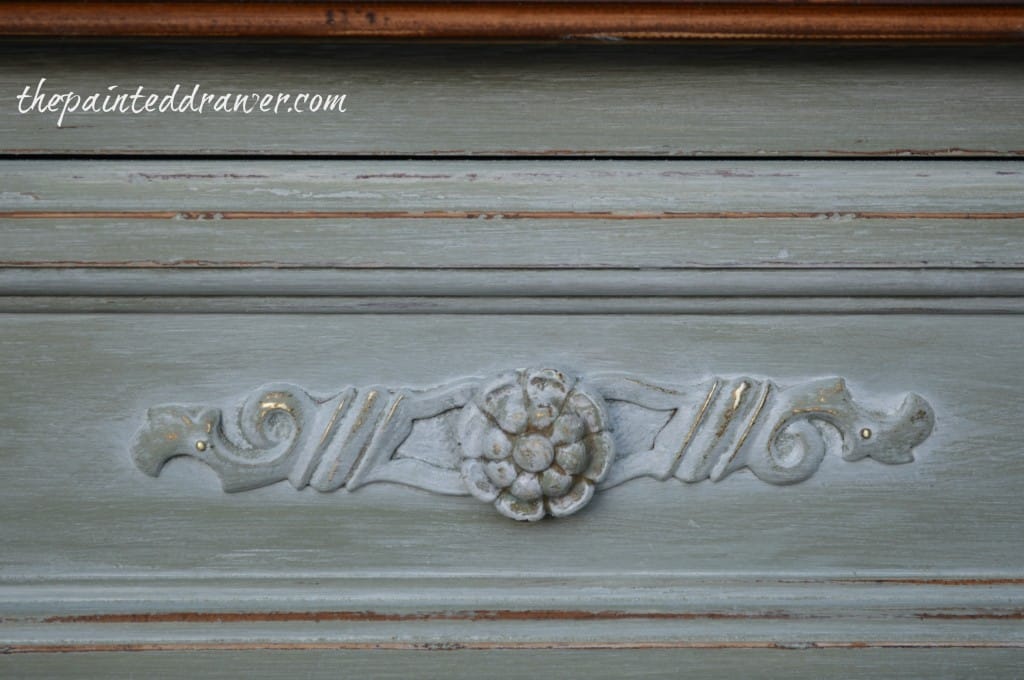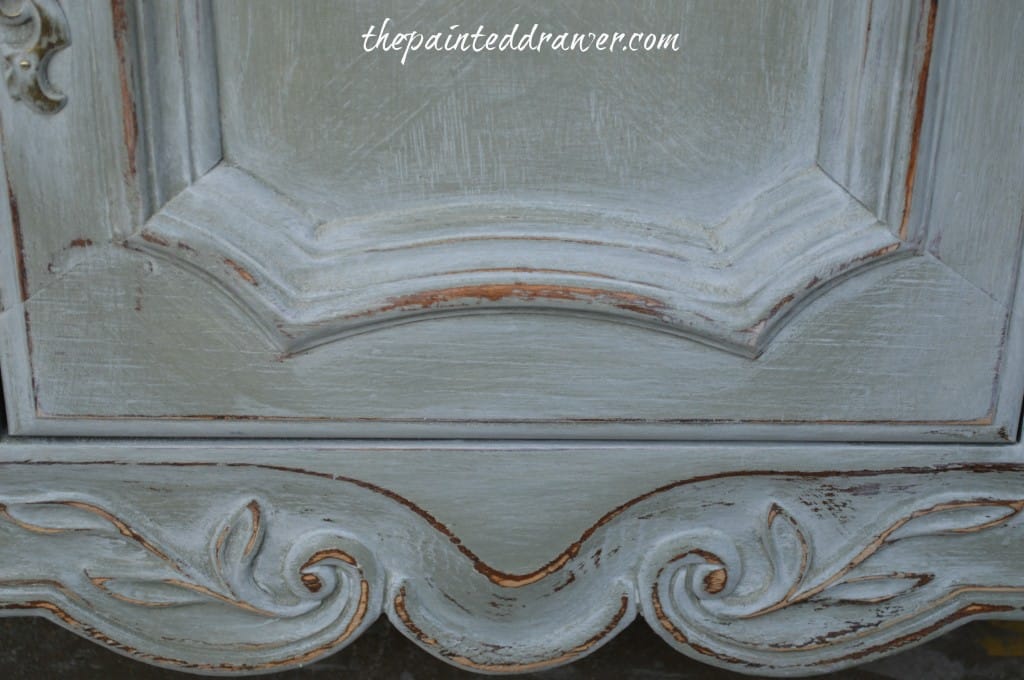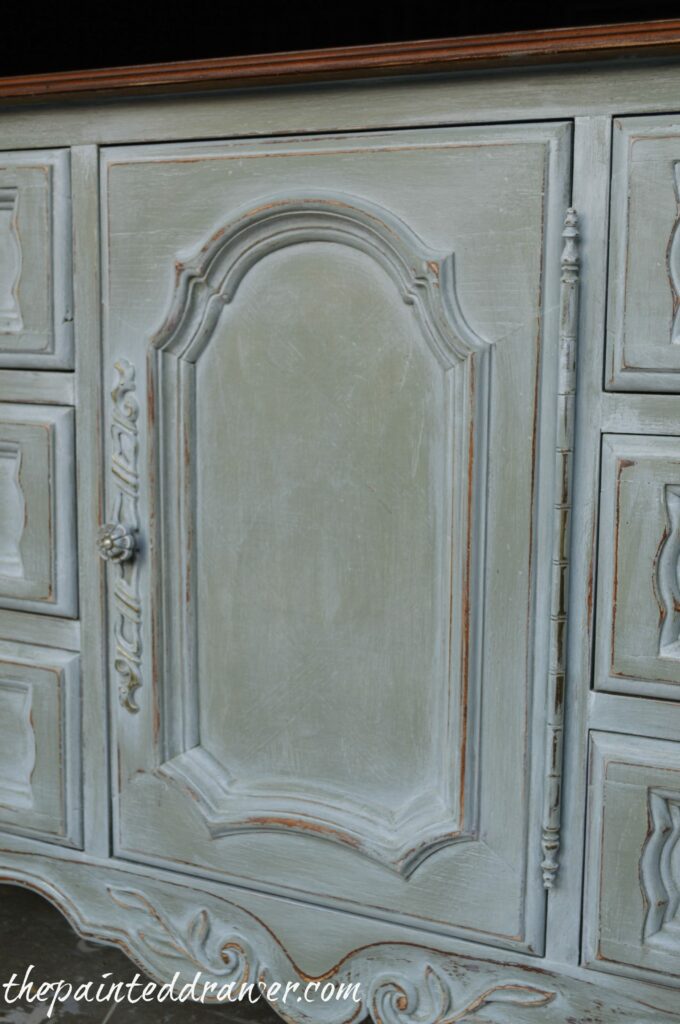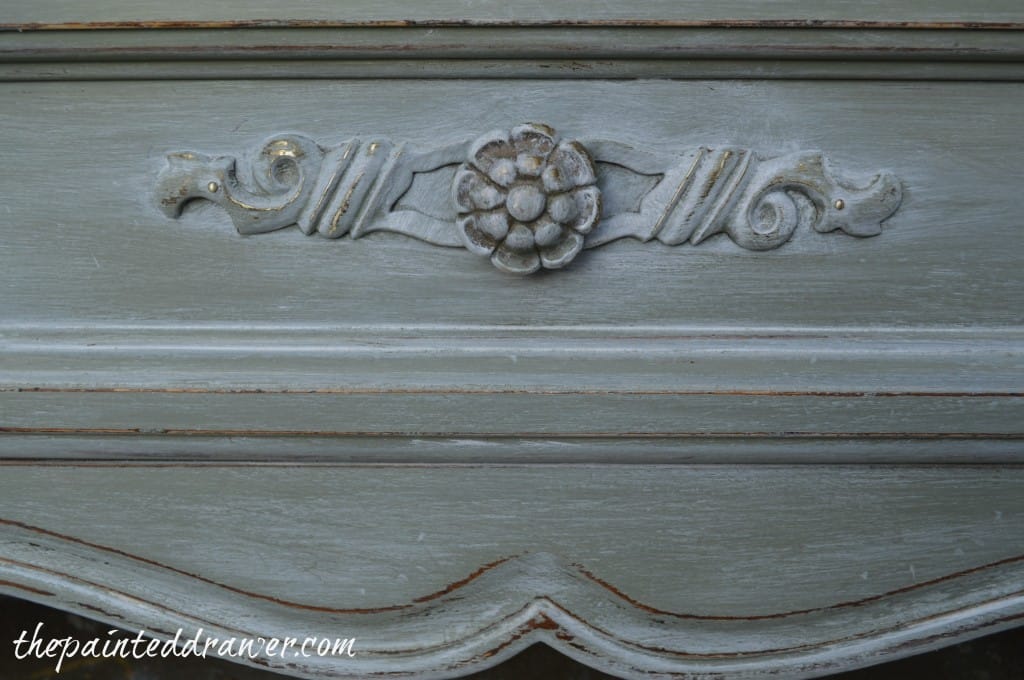 Layers upon layers of goodness!