Here are my finds of the day that show how, if you put your mind to it, it is possible to decorate your home in the latest style for just pennies.  From the picture you may think I am crazy…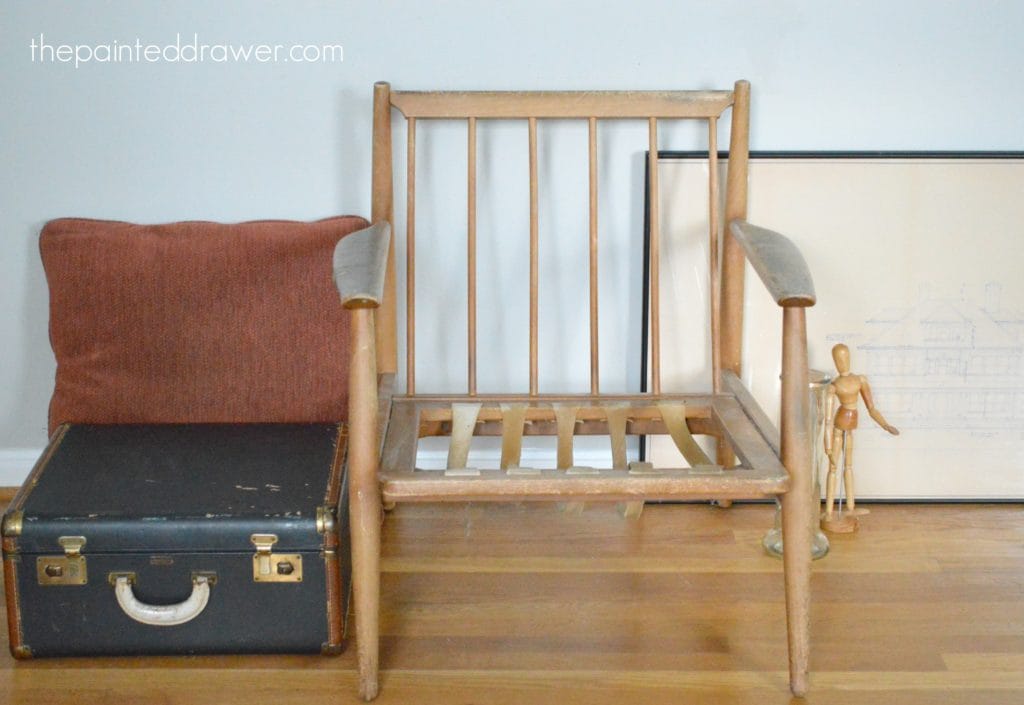 However, try and imagine a beautifully decorated brownstone in Brooklyn.  I envision a mid century modern chair in the corner and above it, a large cool piece of artwork.
Well, voila!  Here is my mid century modern chair that I found today in the trash.  Don't laugh!  Yes, it needs a lot of work and I plan on sanding it back, staining it and re-doing the seat before listing it.  Can you believe we found a cushion in the store for $2.50 that fits the seat?  Hey guys, the chair was free!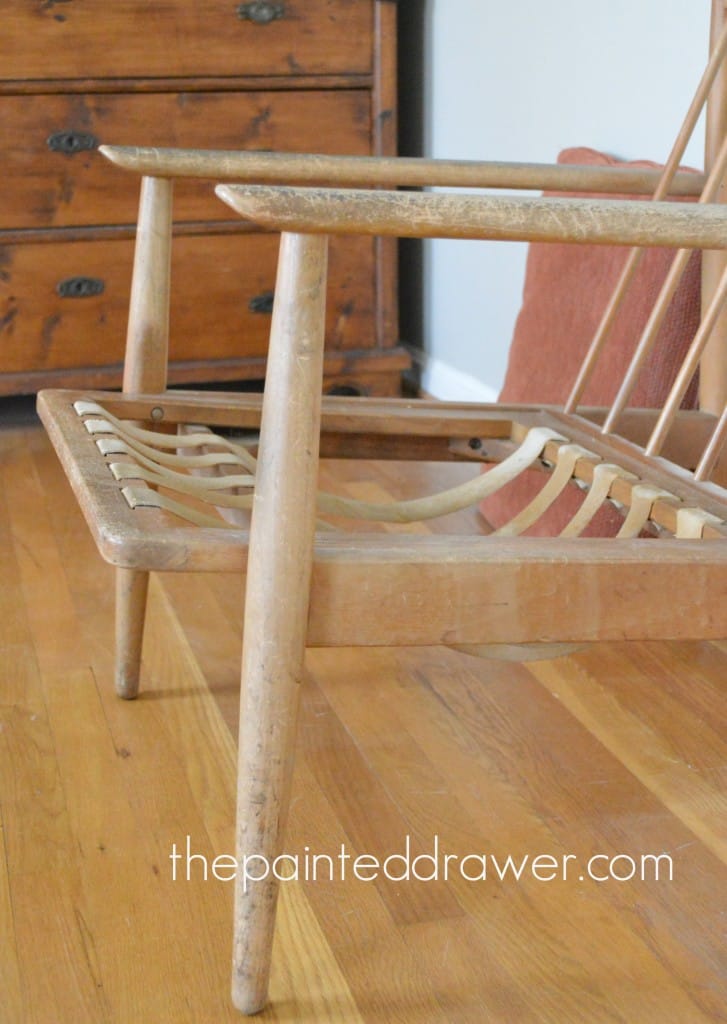 For the interesting artwork, how about this framed original blueprint?  It's from the Moison Architect company and is the front elevation of a house named Holland Residence, Bacon Road, Roxbury, Connecticut.  It is super cool!  How very strange that it was sitting in the thrift store.  Who and why did they throw it out?  I think if I were to see this in a Pottery Barn catalog, it would cost minimum $150.  I got it for $4.00.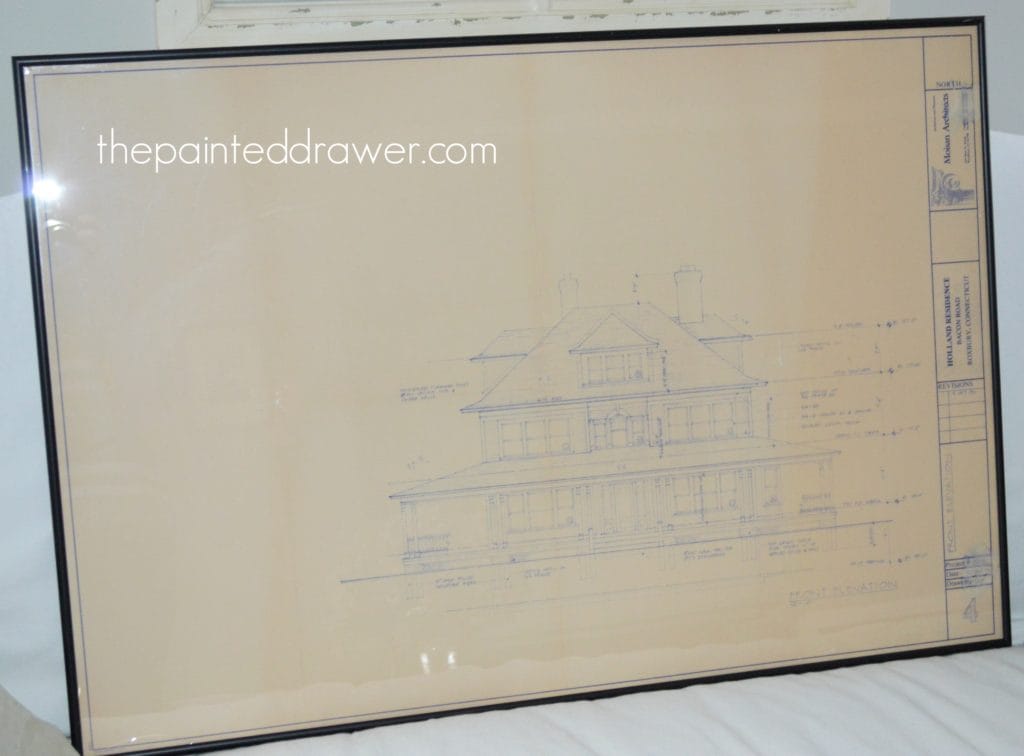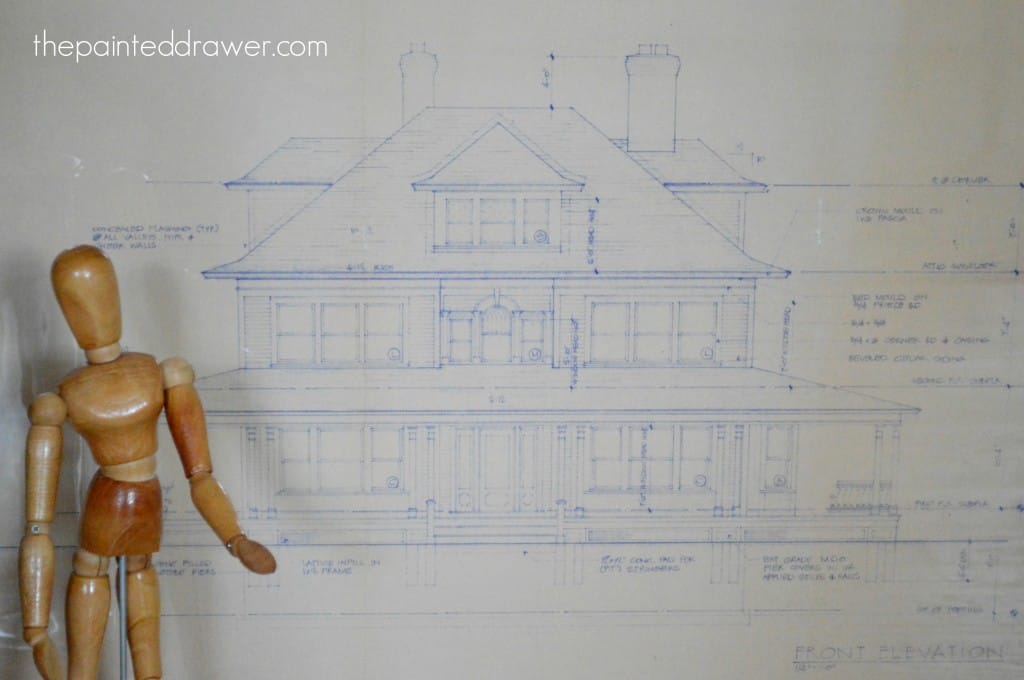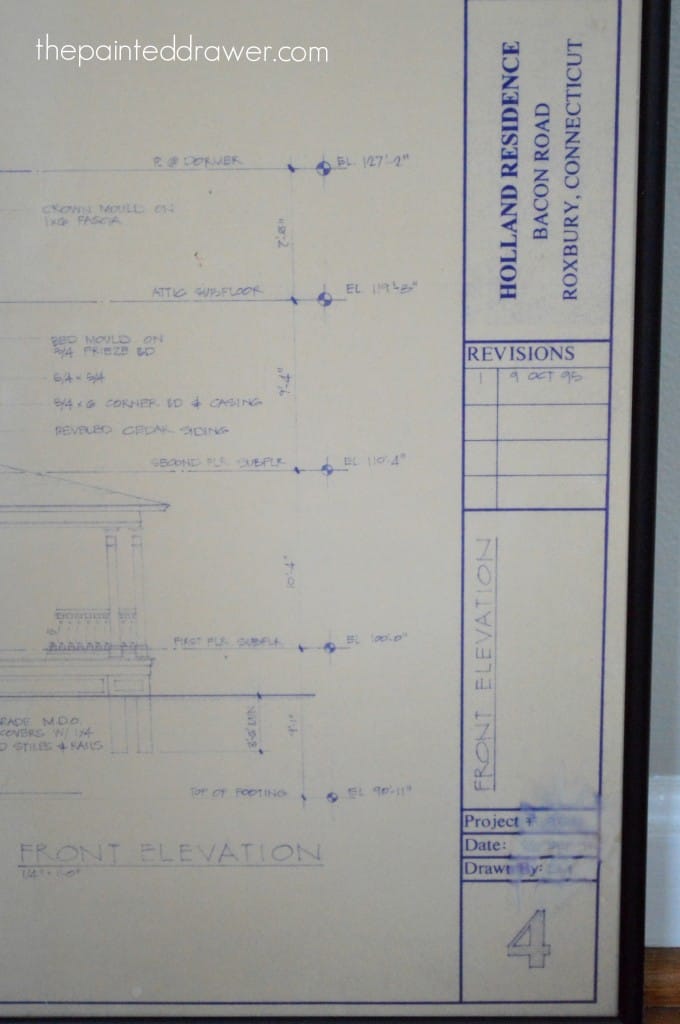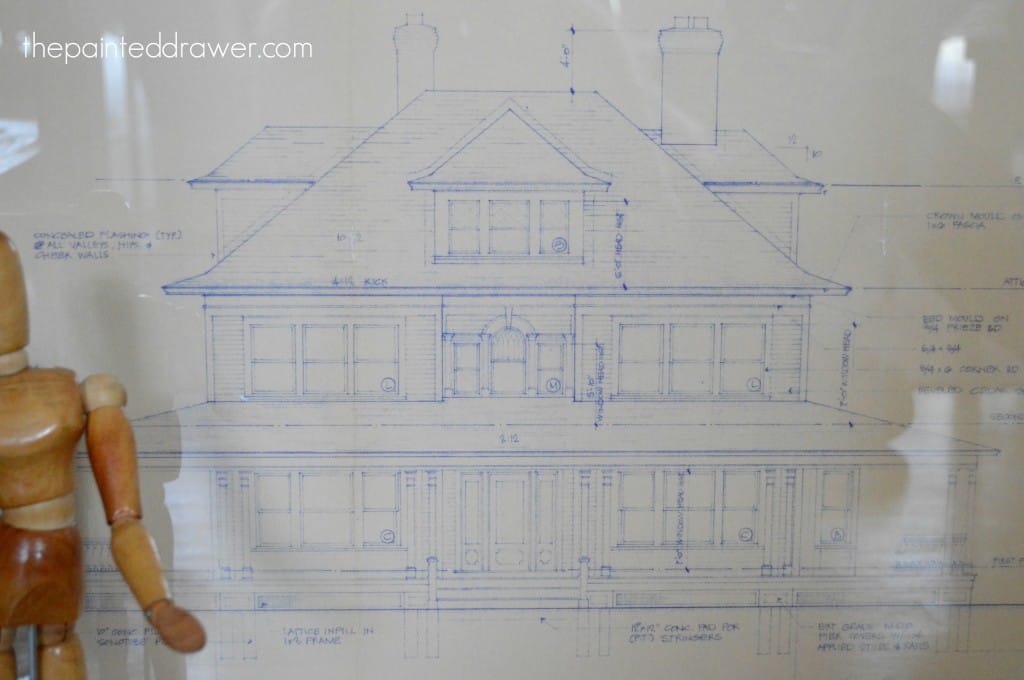 Sitting on a desk next to the mid century modern chair that is under the framed blueprint (in my imaginary brownstone) is this little wooden moving mannequin.  My little man that moves!  I found him today and he was less than $2.  I happen to love him.  Plus I found more vintage, colored glass.  I collect it and this piece is very old and has a green tint to it.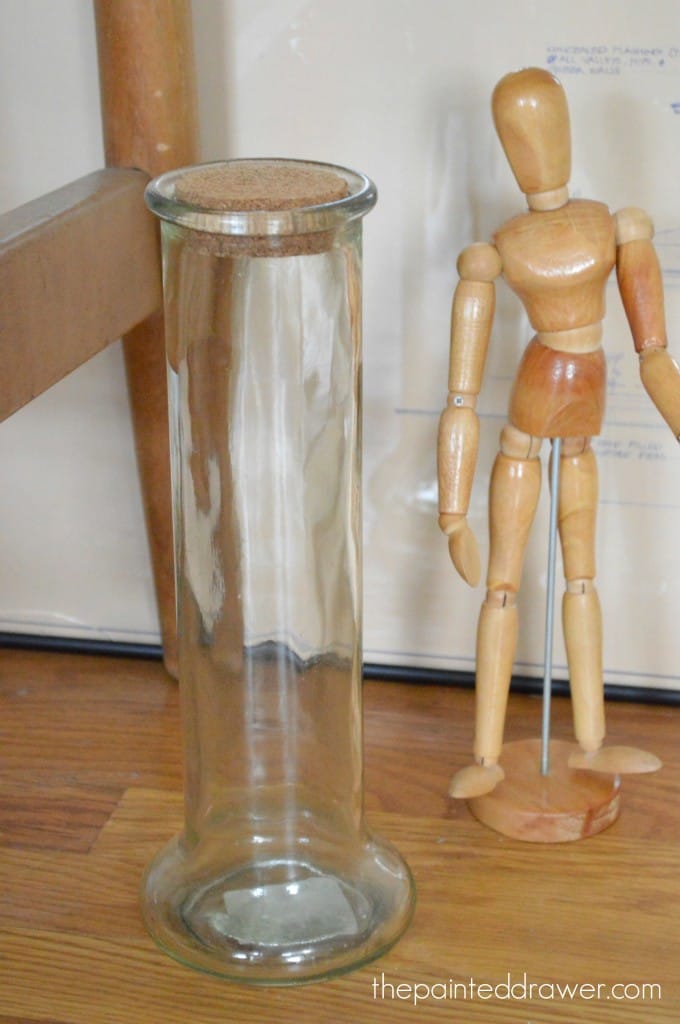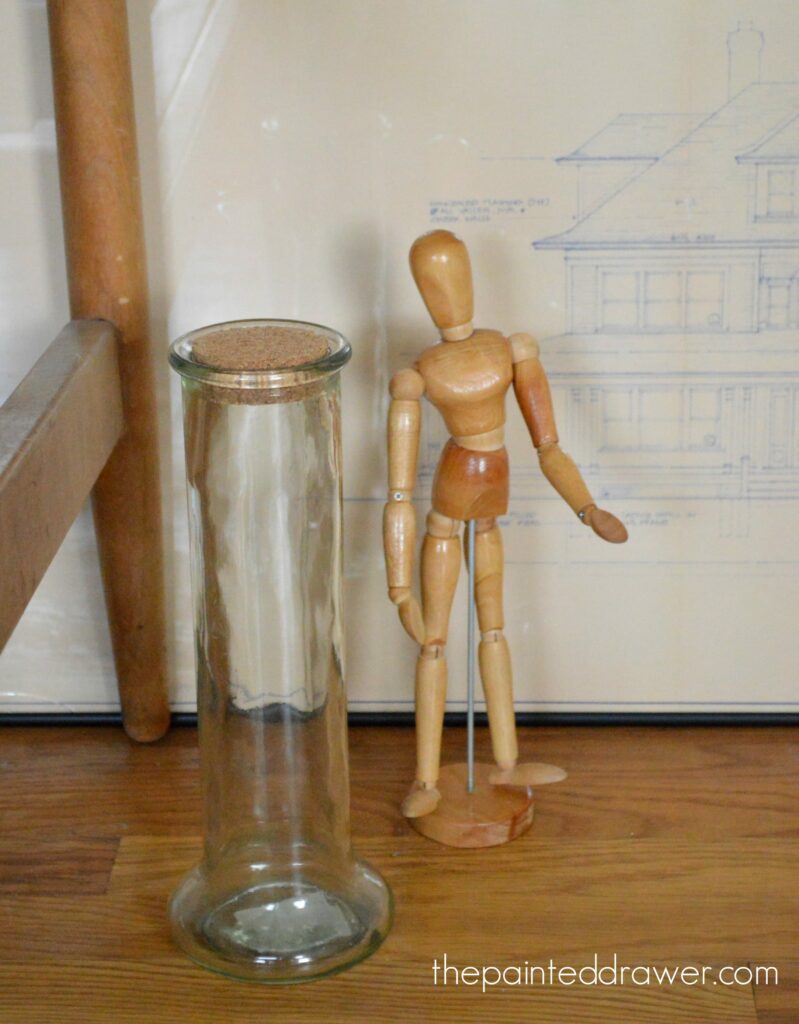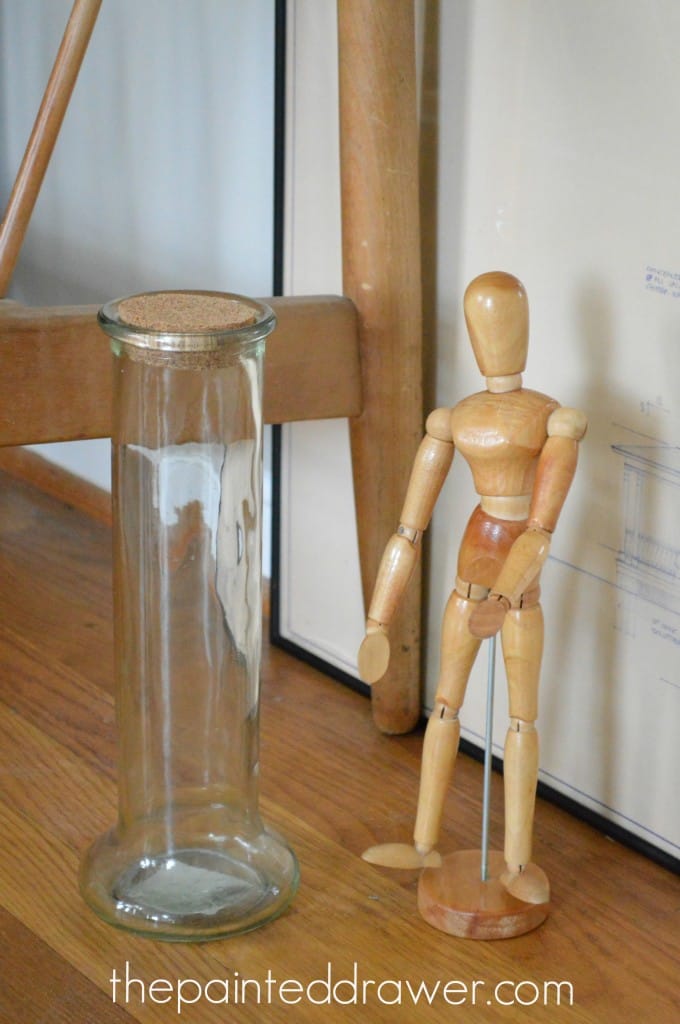 Lastly, I picked up this great vintage suitcase.  It definitely would look great in my imaginary room sitting on the floor next to the chair.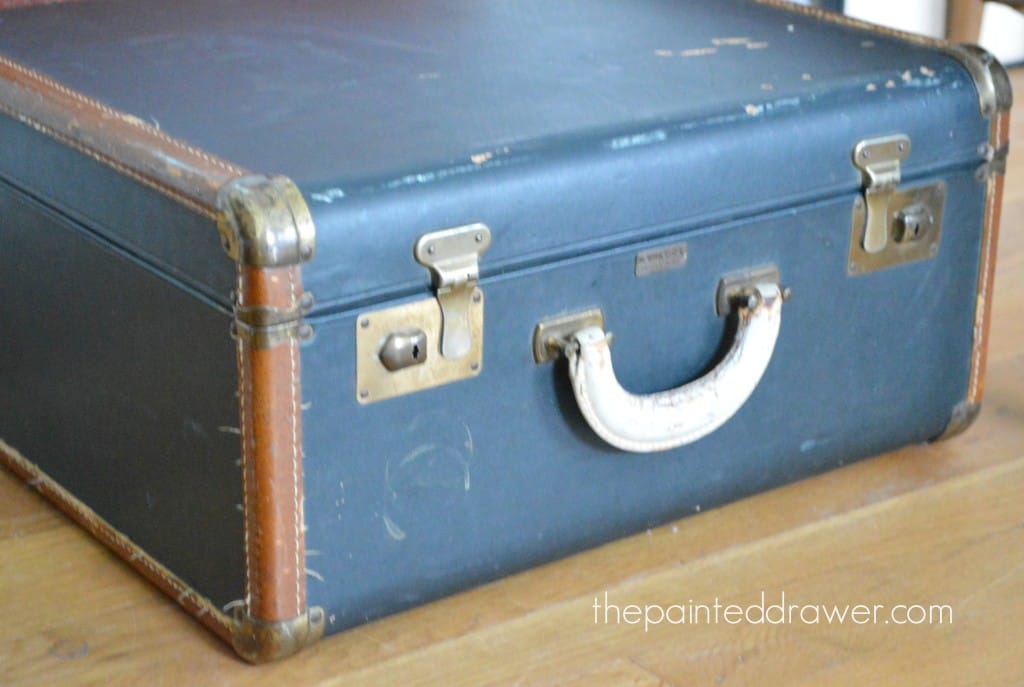 There you have it.  My thrift score Thursday!