I hope you all had a wonderful weekend!  Mine was spent cleaning out our basement (which I actually was thrilled to finally get done) and baseball games.
I have great favorite finds to share!  Three desks and each one with its own, very distinct style.
First up, a sweet desk made for B. Altman & Co., which means it is beautifully crafted and a true quality piece.  It's a great size and the drawers all glide open and close like a dream.  It's in pretty bad shape but nothing structural.  In fact, once done it will be a showstopper.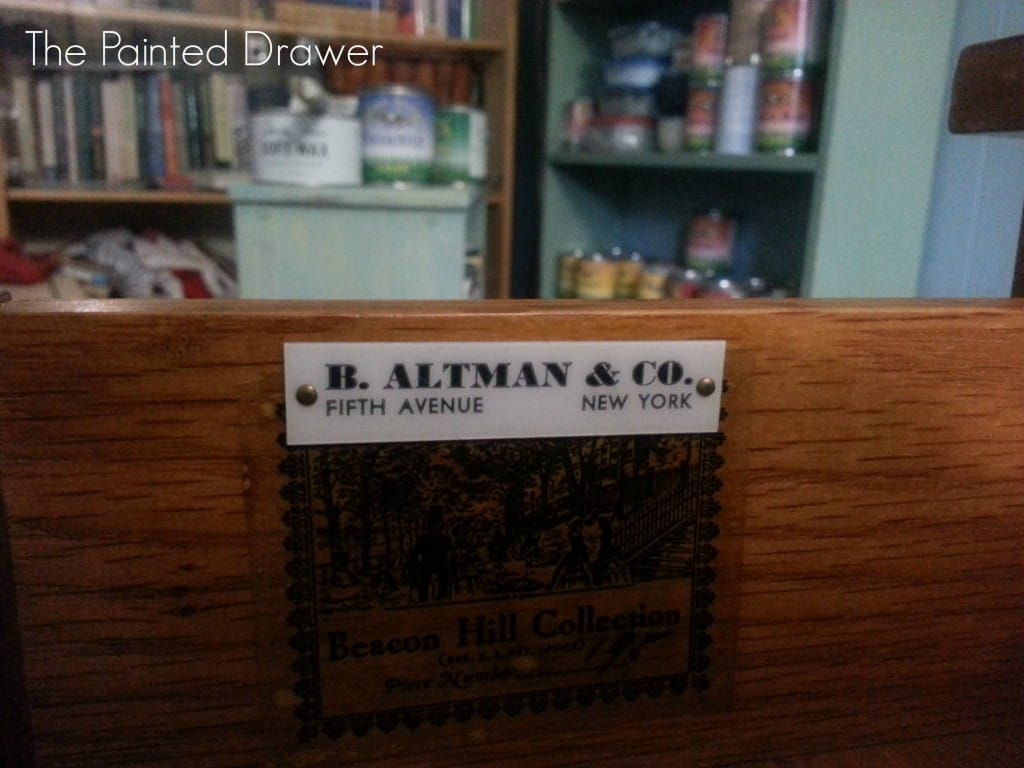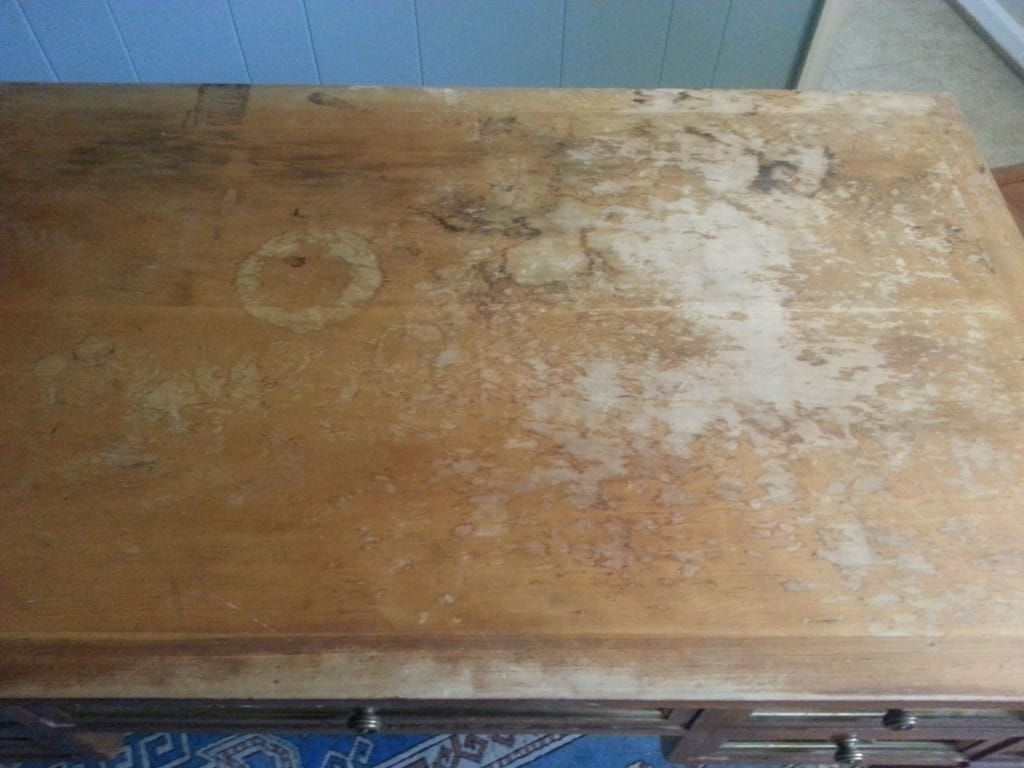 Next up is this sweet child's desk.  With its curved sides, the shape is adorable.  The top opens to great storage space inside.  I think it will look amazing in a little kid's room.  I was thinking of a deep blue for this one.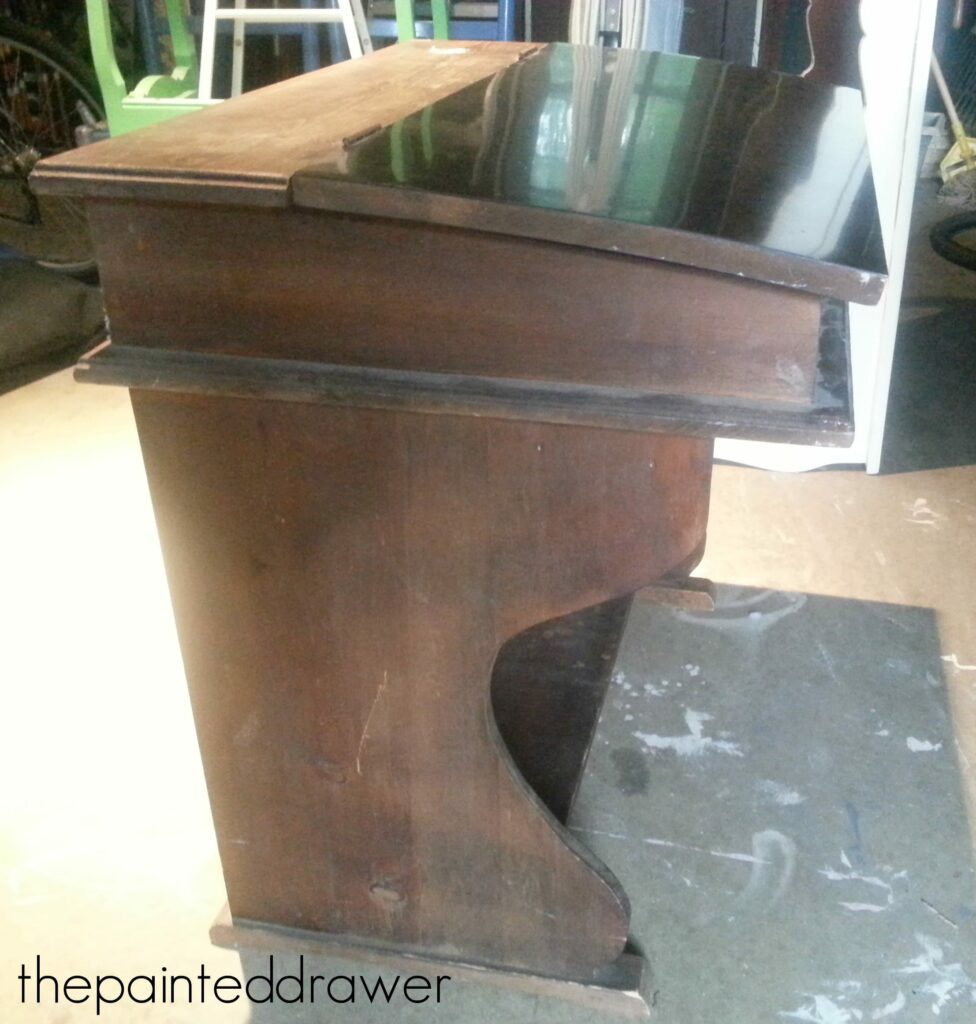 The third is a lovely, old vintage desk.  It has rope trim all around the top and a curved front with gorgeous lines.  Sorry the pic is upside down but I need to fix a few of the feet before I can turn it over!  Trust me, it's lovely.
I'm off to get to work – have a great Monday!