I just finished the bedroom set that I have been working on for weeks!  The little bedside table is the last piece to get its makeover in Annie Sloan Duck Egg Blue.
Before, the table was dark and drab.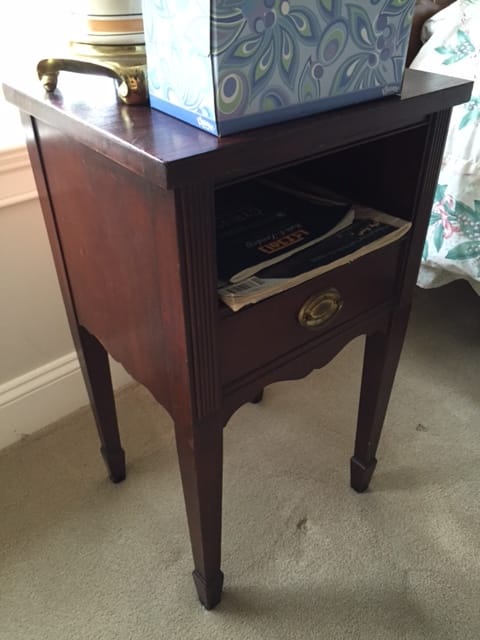 It's now light and bright!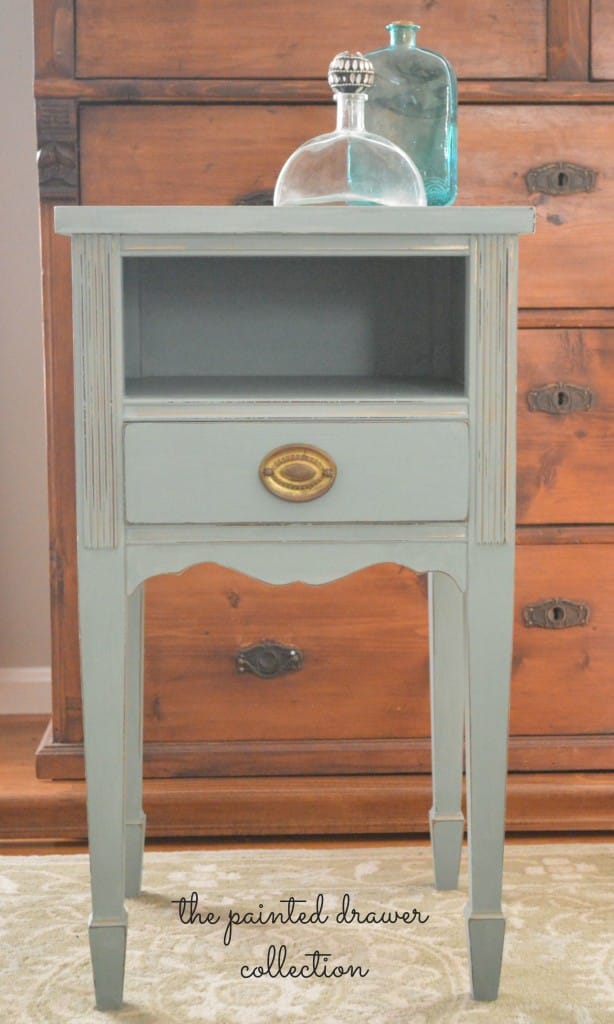 This piece had two coats of one part Duck Egg to one part Old White applied as a base.  Then, a very light coat of pure Duck Egg was applied as a final coat.  The detail was highlighted in Martha Stewart gold and distressed to make it pop.  It was sealed in Annie Sloan clear wax.