I've been playing around today with a new product – a dark glaze from General Finishes.  I am not used to working with this product and it has been a learning curve.  First off, it dries super fast.  Secondly, it takes more to one part of the paint and not as much to another – even though the whole piece was painted and sanded the same underneath.
The colors used were a base of white with Annie Sloan's Florence on top and then the glaze.  Here is a quick pic of what it looks like now…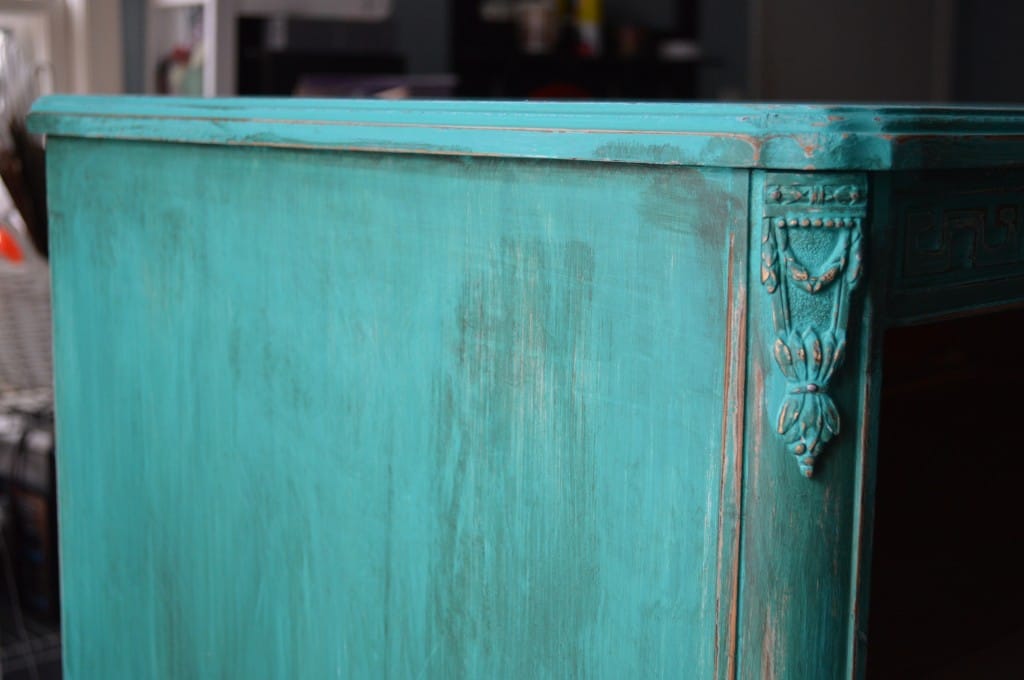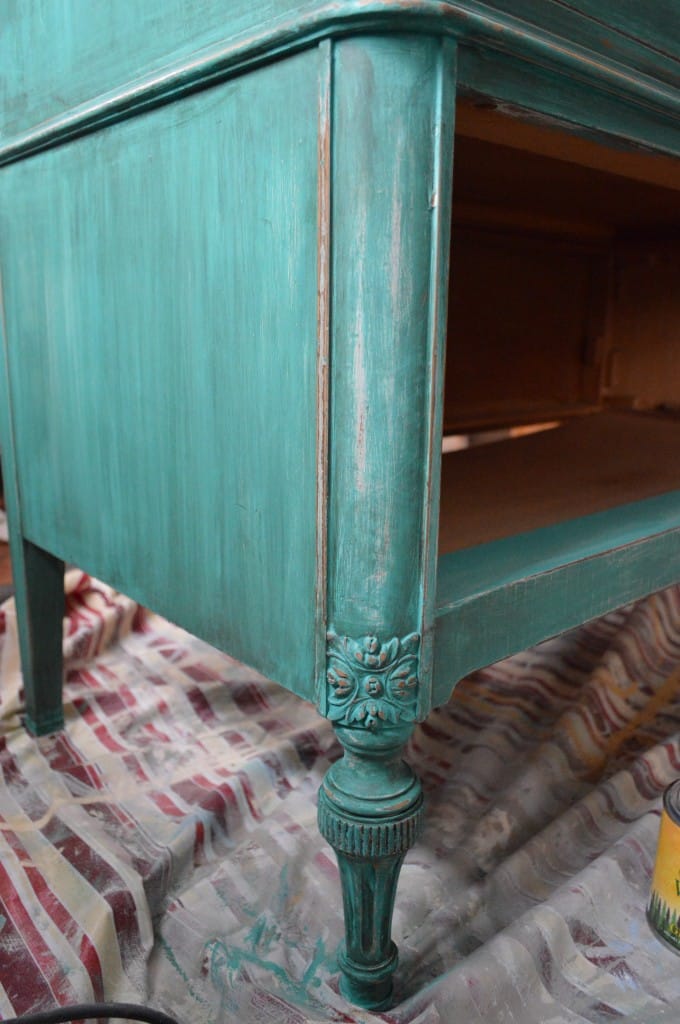 I quickly learned that the glaze does not really come off after applying.  I mean, even rubbing it with a cloth will only take off a teeny bit.
Now on to dark wax.  The great thing about waxes – and in particular, dark wax – is that you can easily take it off if you apply too much.  Just take the clear and wipe it over to fade the dark.  Here is my green velvet chair that I dark waxed to highlight the details.  This was done in Annie Sloan's Old White with her dark wax.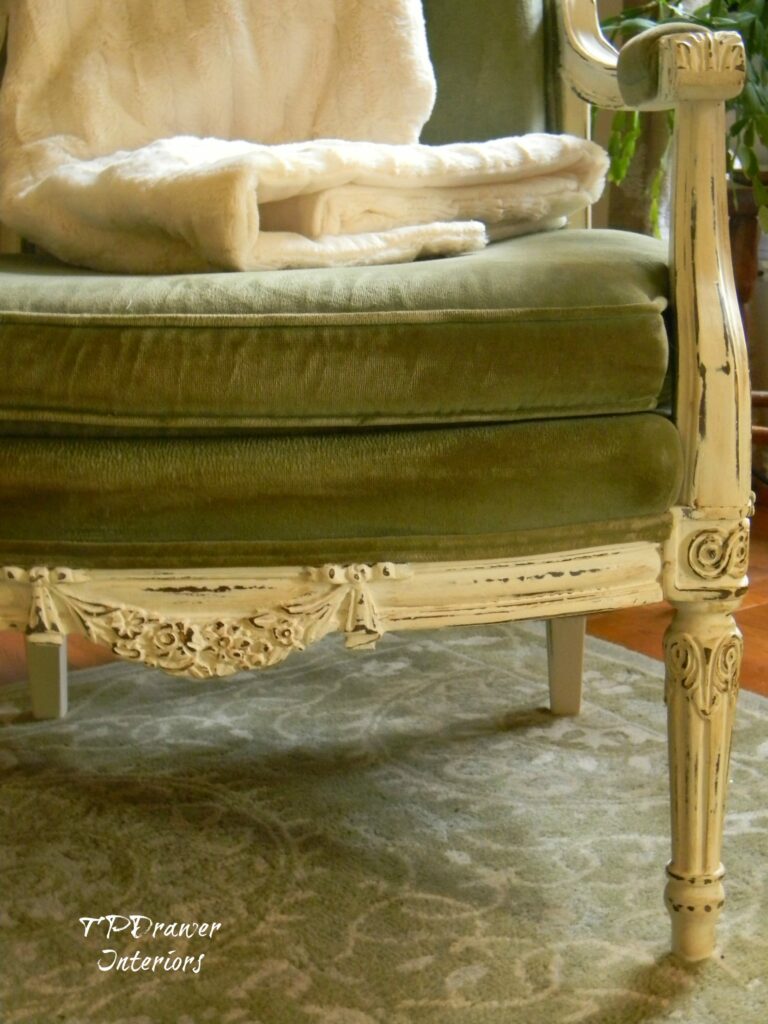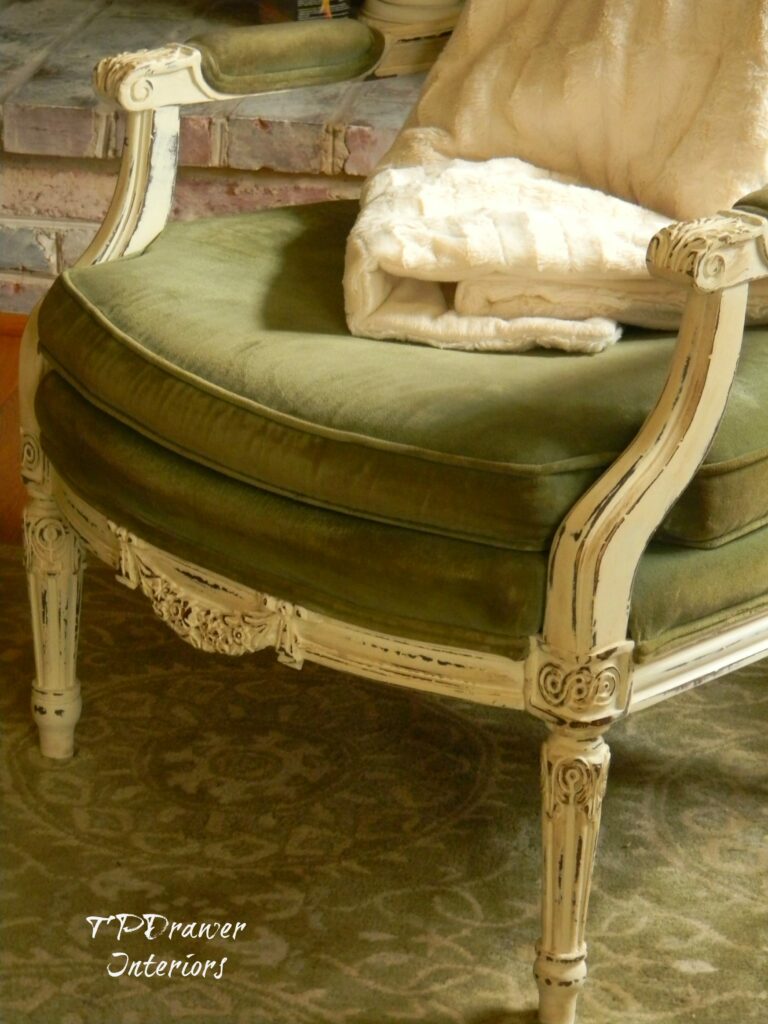 I have been out of my comfort zone today working on this project but that is part of the fun.  If I painted every piece the same way, with the same products, I would soon tire of it and you would become bored as well.  I must say the finish is really smooth and durable feeling.  I need to go over it again tomorrow one more time.  I've been working on it all day and have decided to take a break and reevaluate tomorrow.
Sneak peek in my living room.  Starting to fill up for Lucketts!