I have a customer who has had this pair of vintage French chairs for many years. She is moving into a brand new house and wants them changed up to fit into her new, modern home.
Here is the "before" of the chairs. They have gorgeous carved details and, although quite low to the ground, a lovely shape.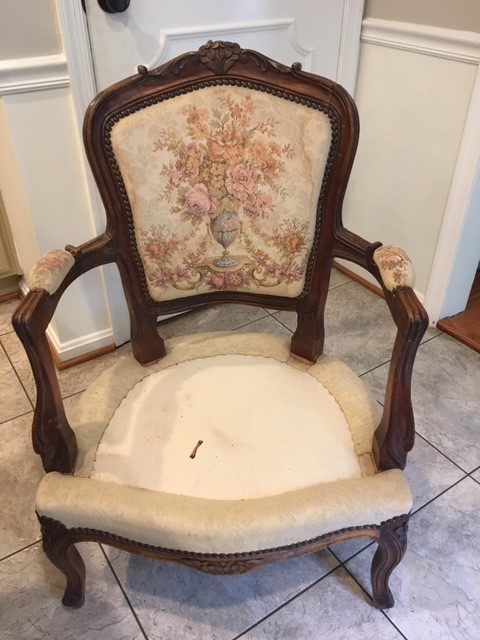 Her designer gave her these pics of the finish that she wanted me to achieve.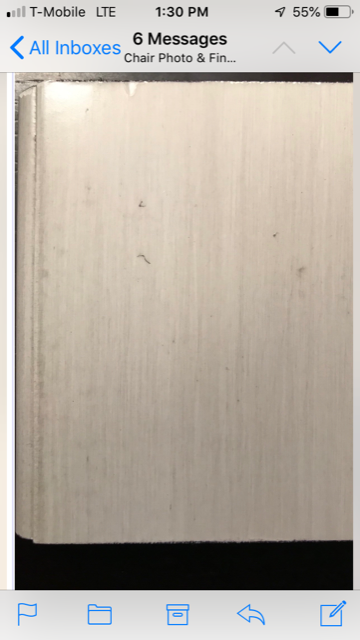 It is a very light, layered look.
I think I've come pretty close. I used a layered combo of Annie Sloan Country Grey with a custom pure white/old white combo. They haven't been sealed yet. The wax should give them a deeper finish.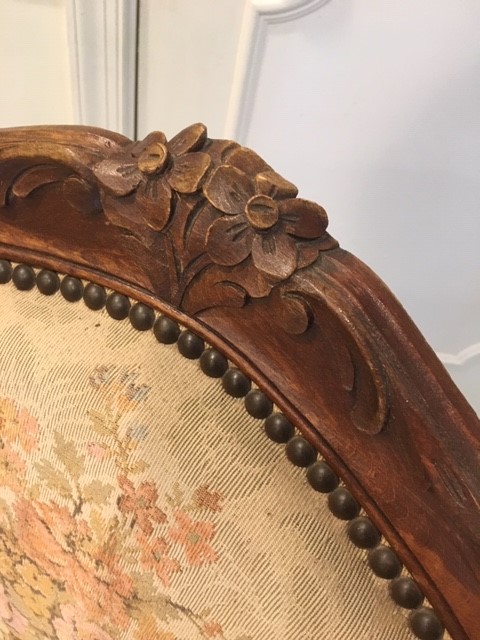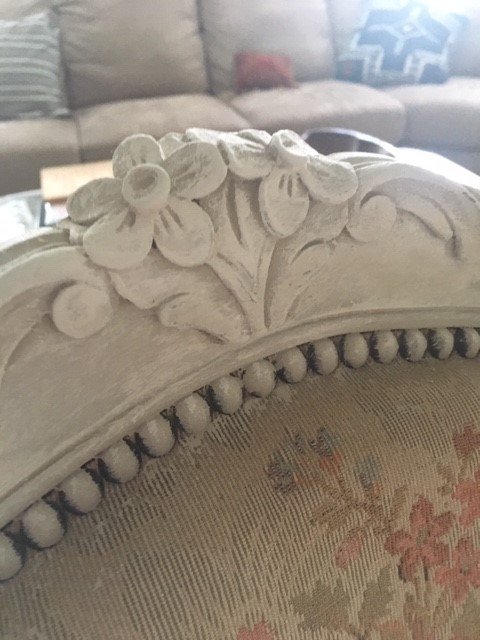 When I first saw these I could totally understand why she is having the fabric replaced. However after I painted them, I really like the fabric now!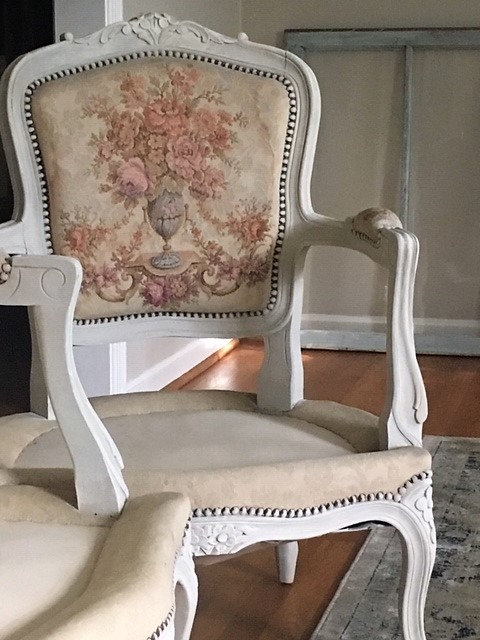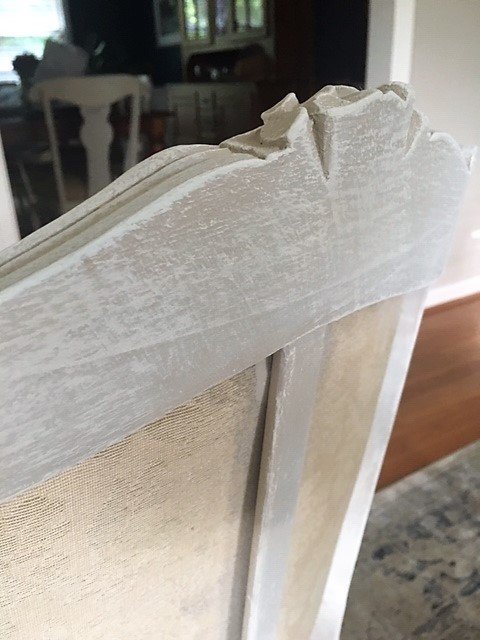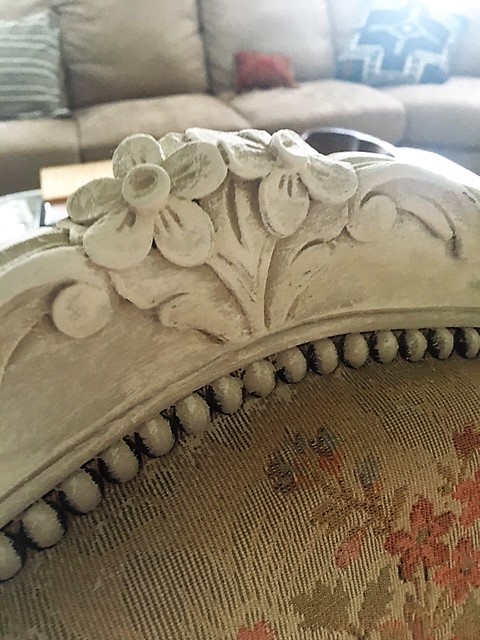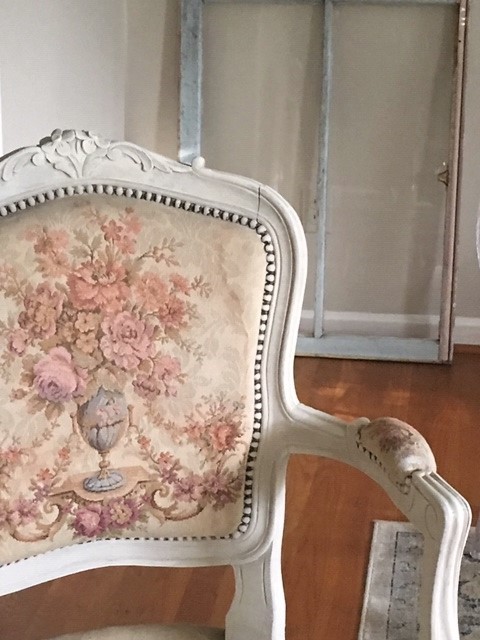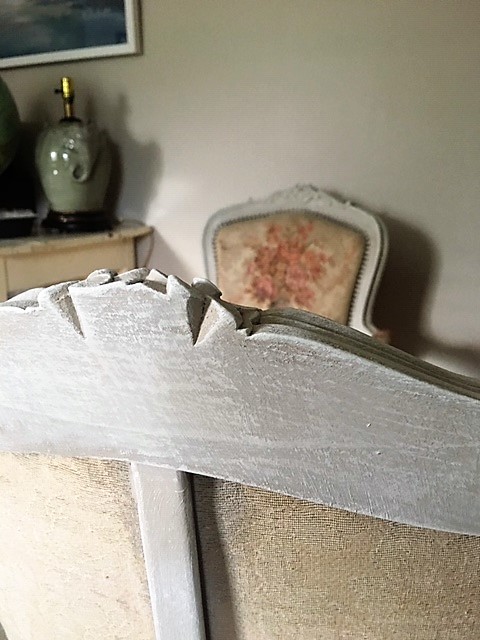 I'll seal them later this week and will share a few pics on my Instagram page 🙂