As you know, I have been working on my daughter, Ella's room.  I began here where we took our inspiration pics, paint, a stencil, and voila!
The stenciling took much longer than expected (days, in fact).  It is a long, tedious job but well worth it for the results.  I suggest a LOT of patience for this project!
The little side table was a find that I haven't yet had time to finish but looks sweet as is (for now!).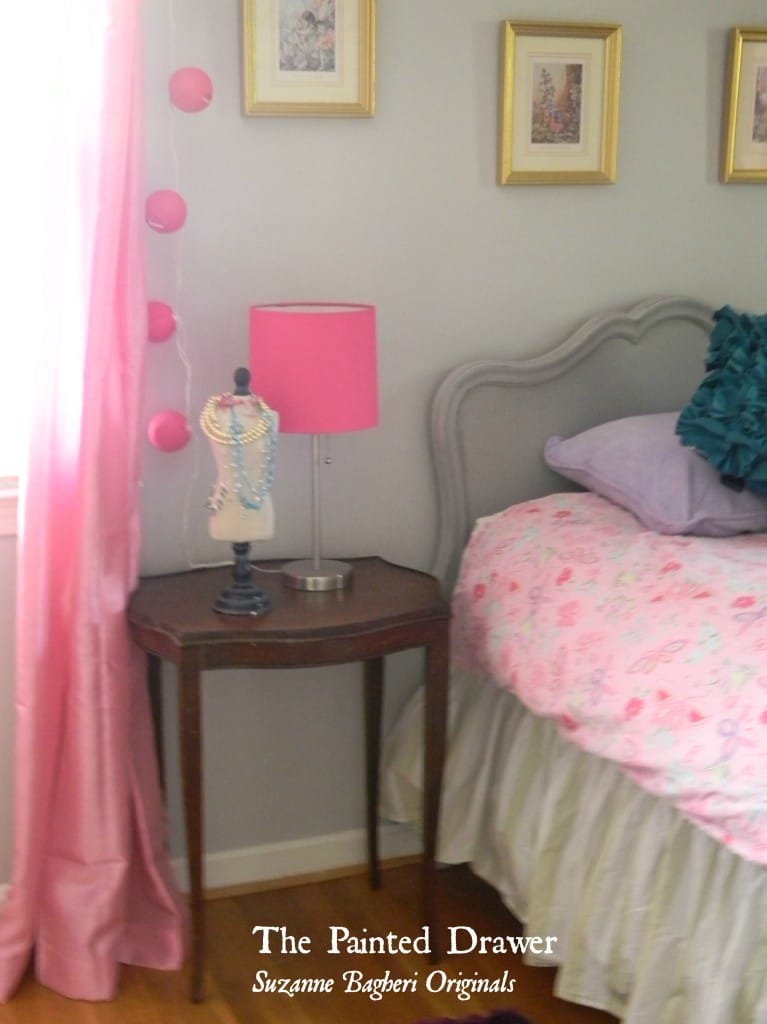 Ella's furniture was my bedroom set growing up.  We plan on changing out the pulls for some sparkly glass ones.  I need to shop around a bit to find the right ones.  The little chair will also do for now, until I find the right, comfy reading chair for the corner.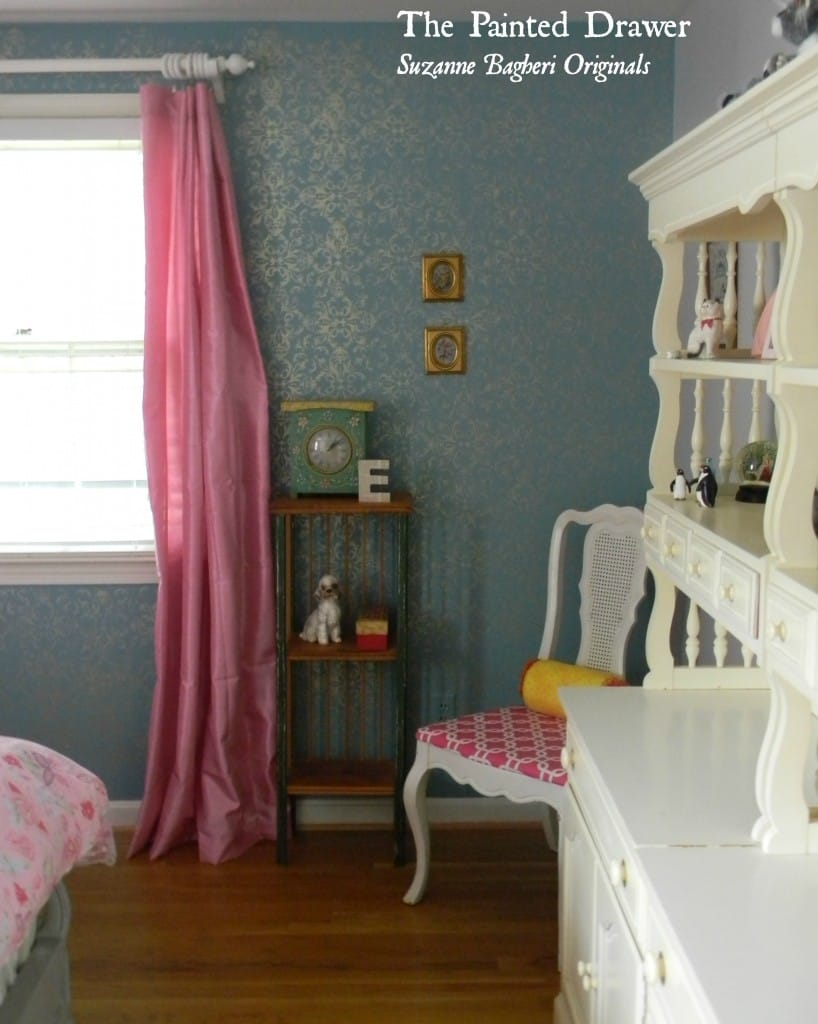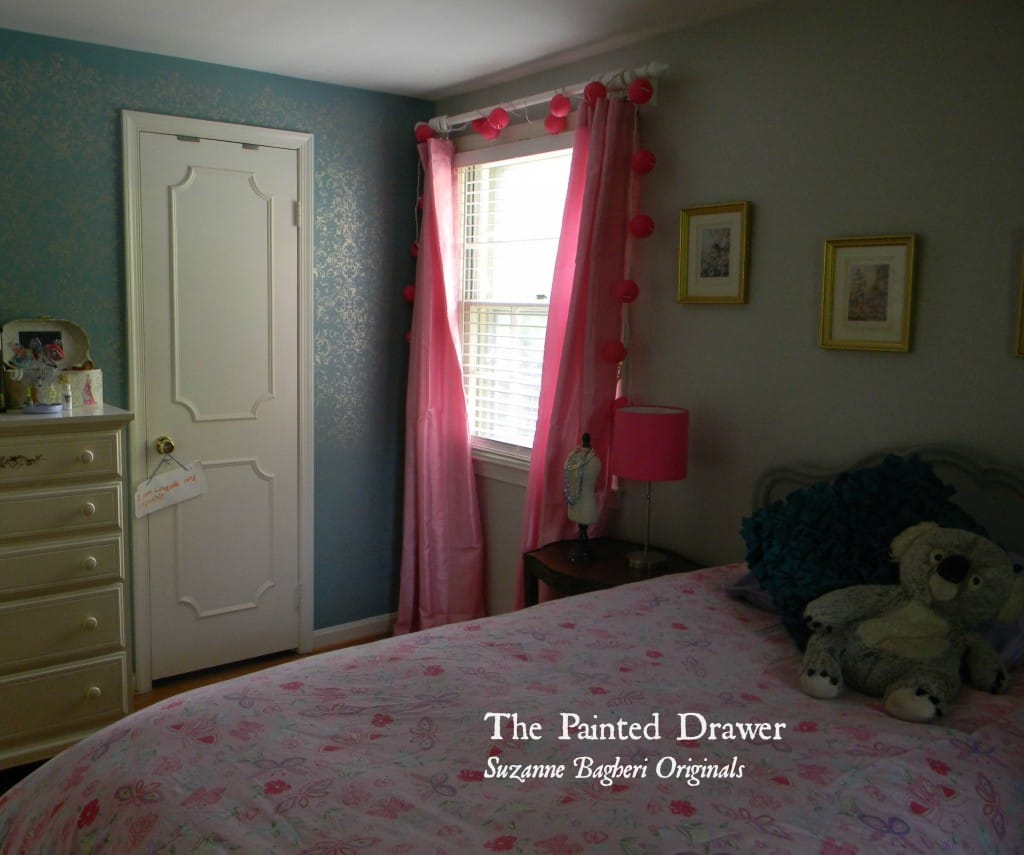 The bed is my sweet French bed that I finished a few months ago.  I think it fits the room nicely and I just love the lines.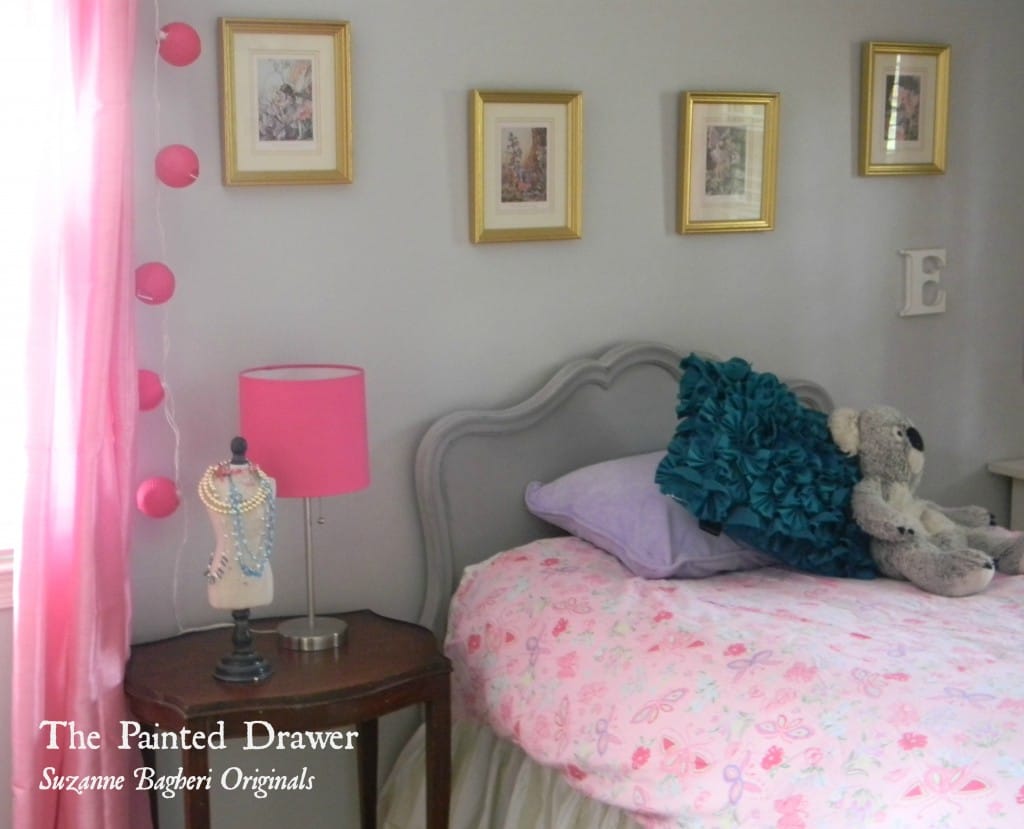 Don't you just love this?  She made it in third grade as a class project and I have kept it.  Love.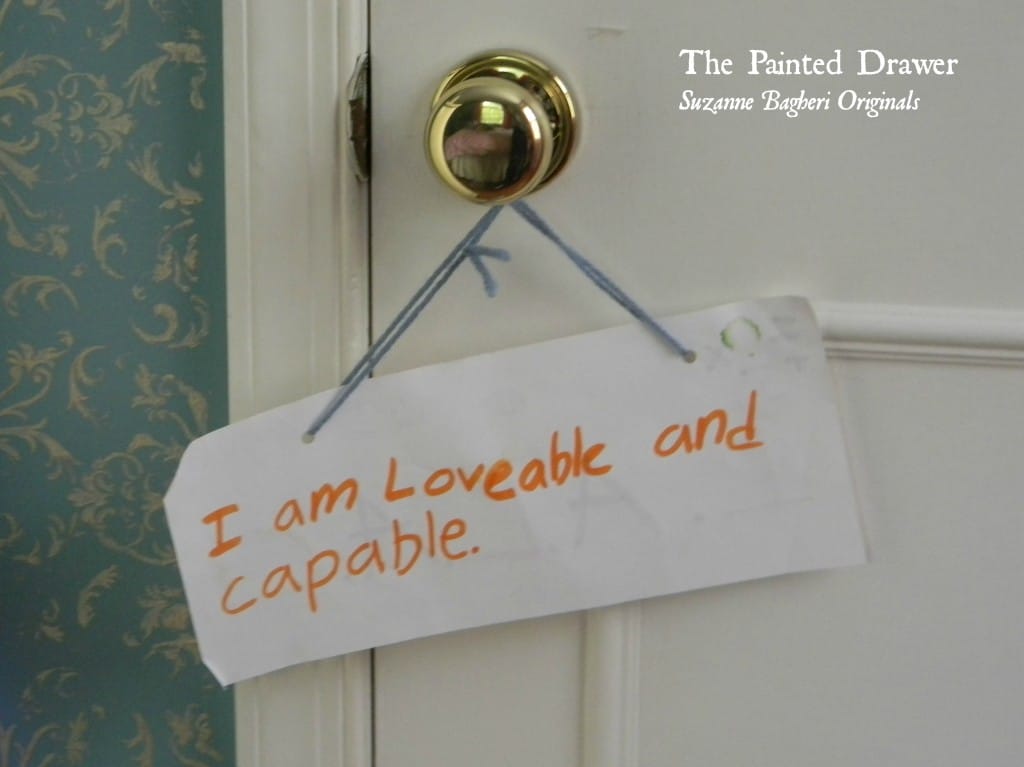 The lights are a fun pop of color and add a sweet pink glow at night.
The color scheme is great for her to grow into.  She can always change it up with different curtains, etc. as she grows.
 My labor of love.  A gorgeous room for a gorgeous girl!
Join the Fun! I Always Love More Subscribers!