Before I dive into my upstairs bedroom makeover, let me share that the lovely Farmhouse Buffet is Sold! It will be making its way to North Carolina this week!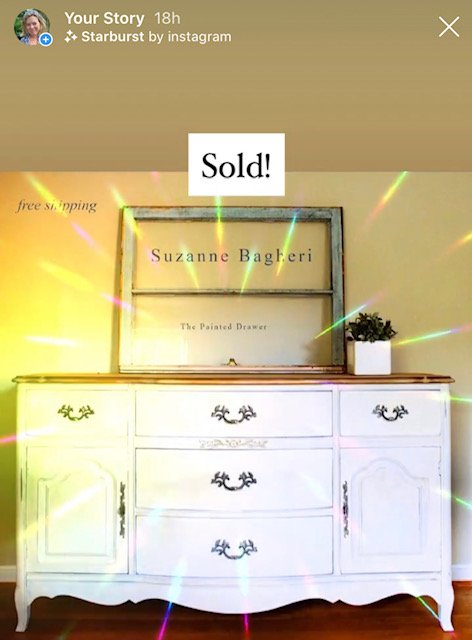 On to the bedroom! I just finished painting my son's room (he is away at school and so it is actually his part-time room!) in the Behr Paint color, Nurturing. Now, honestly I was thinking that the color would be a little more, well, nuturing! It is actually pretty bold. But, I like it!
I just added new curtains and rods from Bed Bath and Beyond. Why do I hate installing curtain rods so much? For some reason, it always take a lot longer than anticipated and this time was no exception! I do like the new look though.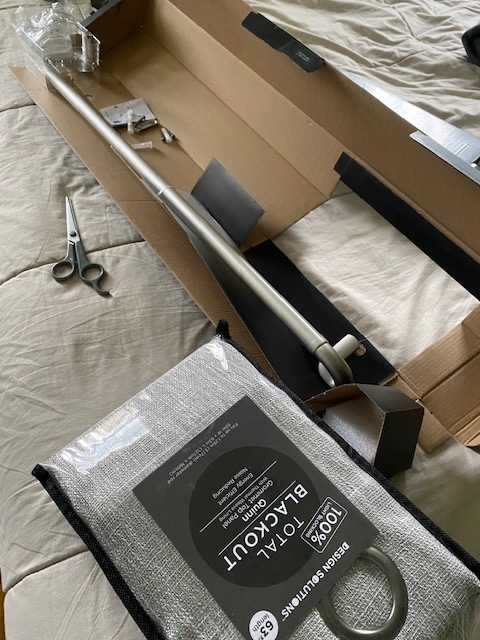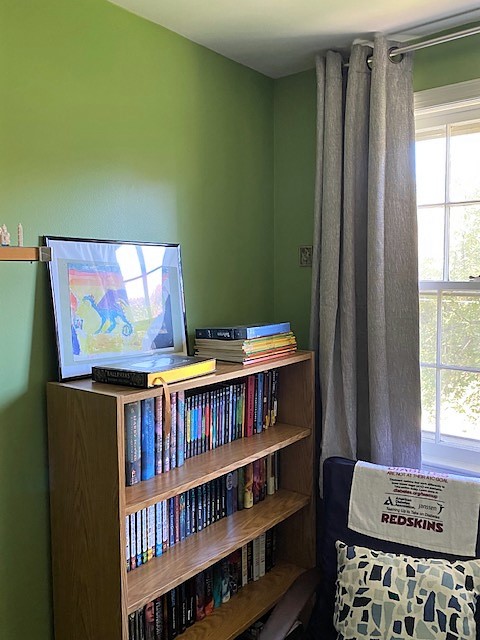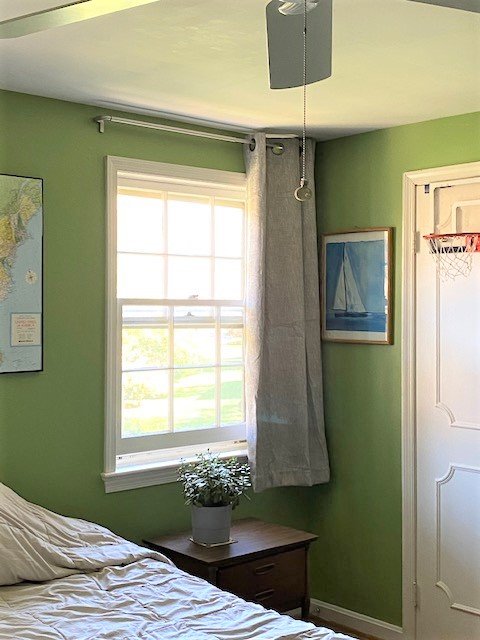 We also put a new desk in the room from Ikea for our youngest daughter to use for her online schooling.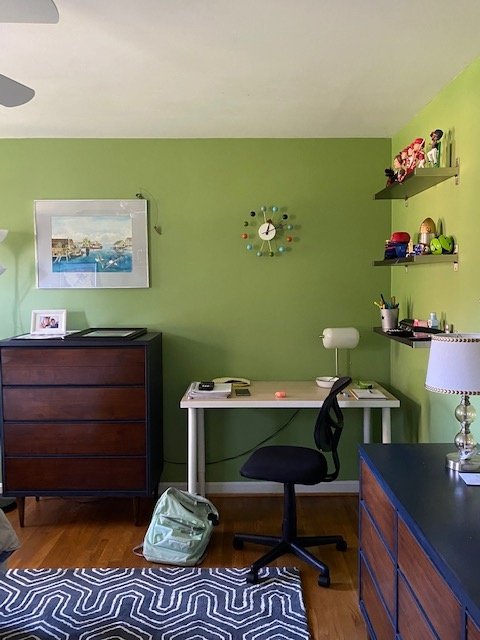 His chair still looks good against the wall color. Here is a link below to this complete trash to treasure chair project!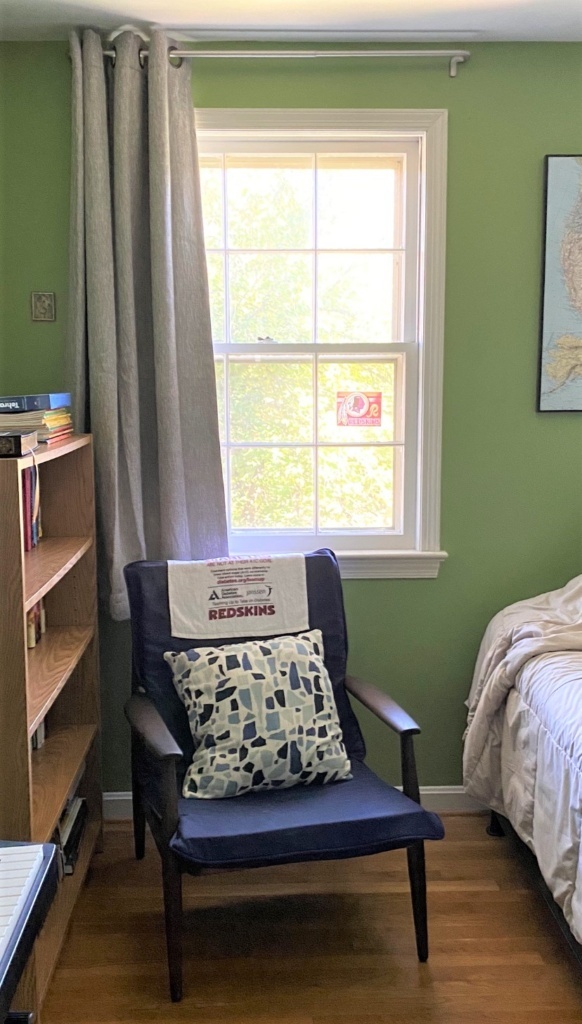 And here are links to his mid-century furniture makeovers…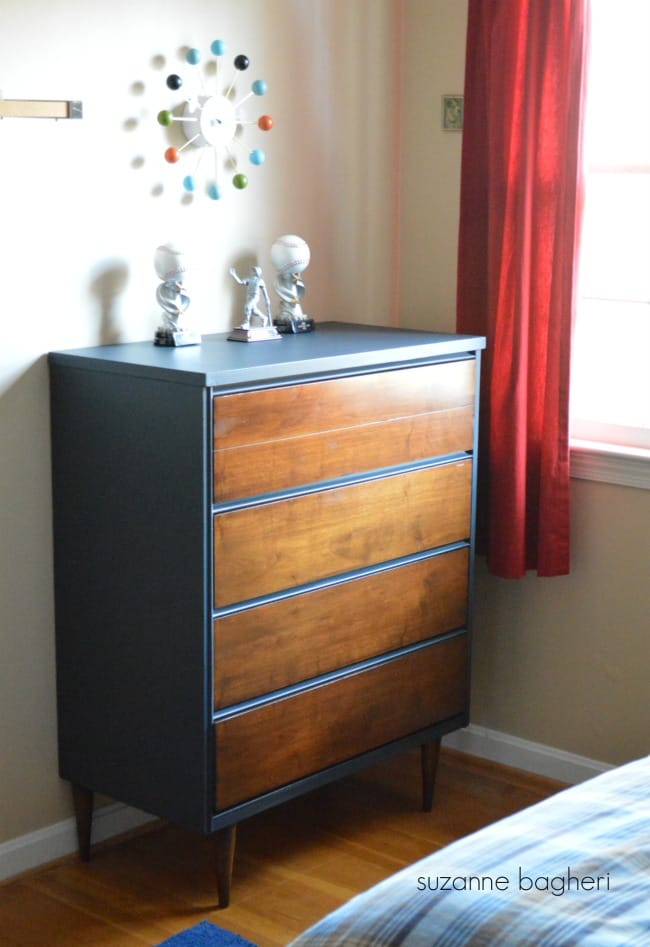 We just received his new bed from Wayfair.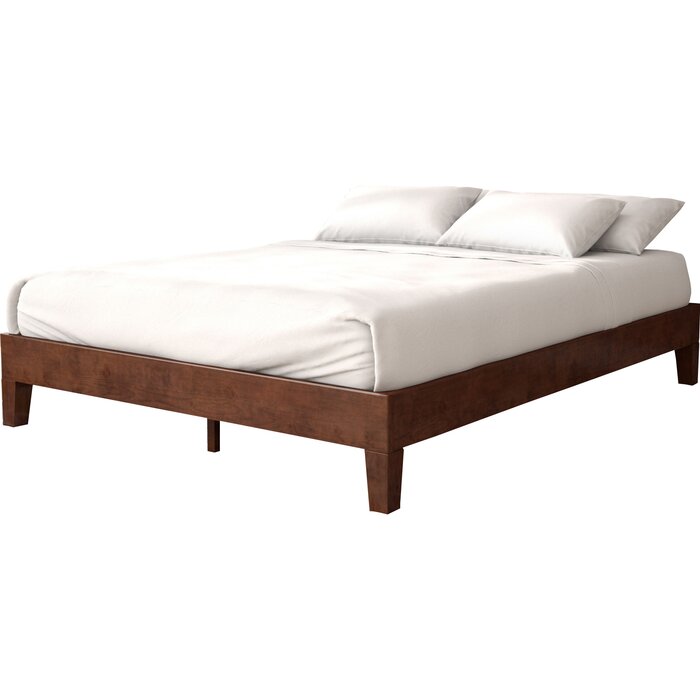 We will put it together over the weekend and I'll share next week 🙂