It's done! The old, dated Bassett buffet has been rescued and given a new life in a soft color palette from Annie Sloan.
The buffet was actually a Craigslist curbside find. It had been left in disrepair, with the back rotted and one cabinet missing its base. You can see this in the little video clip below.
To complement the soft paint job that I had in mind, I decided to sand the top back to its grain and create a natural finish, instead of applying a stain. I first applied one coat of General Finishes High Performance Sealer, which is a clear, water based sealer. After that dried, I wanted to get rid of any remaining orange tone and I applied Dixie Belle White Wax over the top. This toned it all down and gave it a lovely, soft wash effect.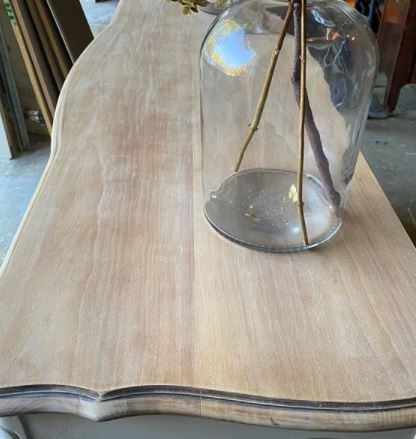 We fixed the back by purchasing a new sheet of plywood at Home Depot and cutting it to the exact measurements of the old back. We also purchased a new piece of wood to fit into the cabinet base. Perfect!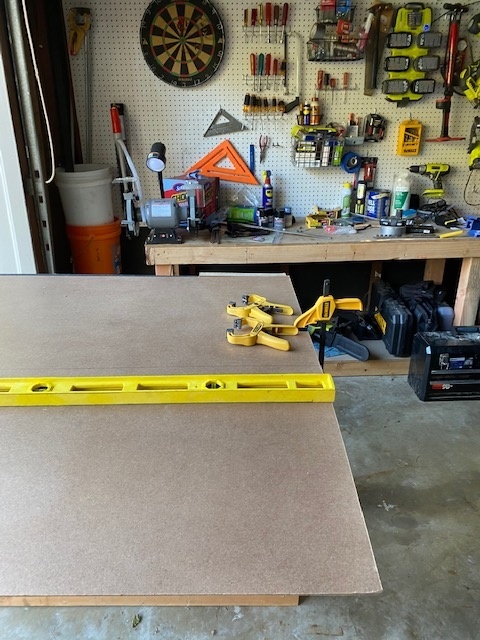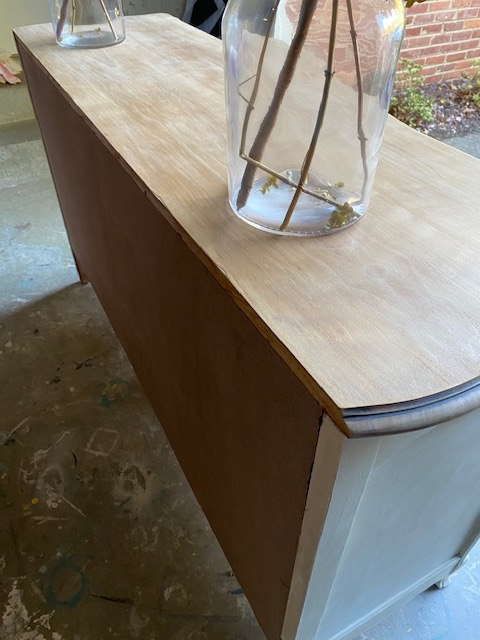 For the actual paint application, I used Annie Sloan Chalk Paint in two colors, Old White and Old Ochre. A base coat of Old White was applied first.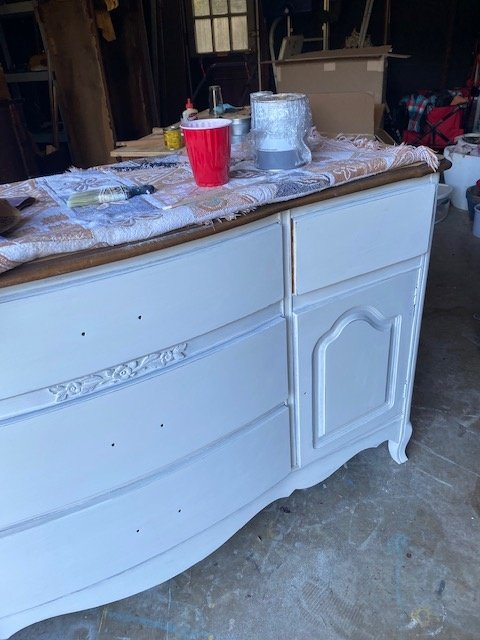 I then applied a wash of Old Ochre (how to add a wash of chalk paint is in the video below).
After allowing this to dry overnight. I dry brushed more of the Old White and Old Ochre onto the piece until I achieved my desired effect. I wanted it to be very soft and muted.
The original hardware was very pretty and in perfect shape. I gave it all a good clean and after the were placed back onto the drawers and cabinets, I added a touch of gold to them and also quickly went over the pulls with the white paint while I was dry brushing the entire piece.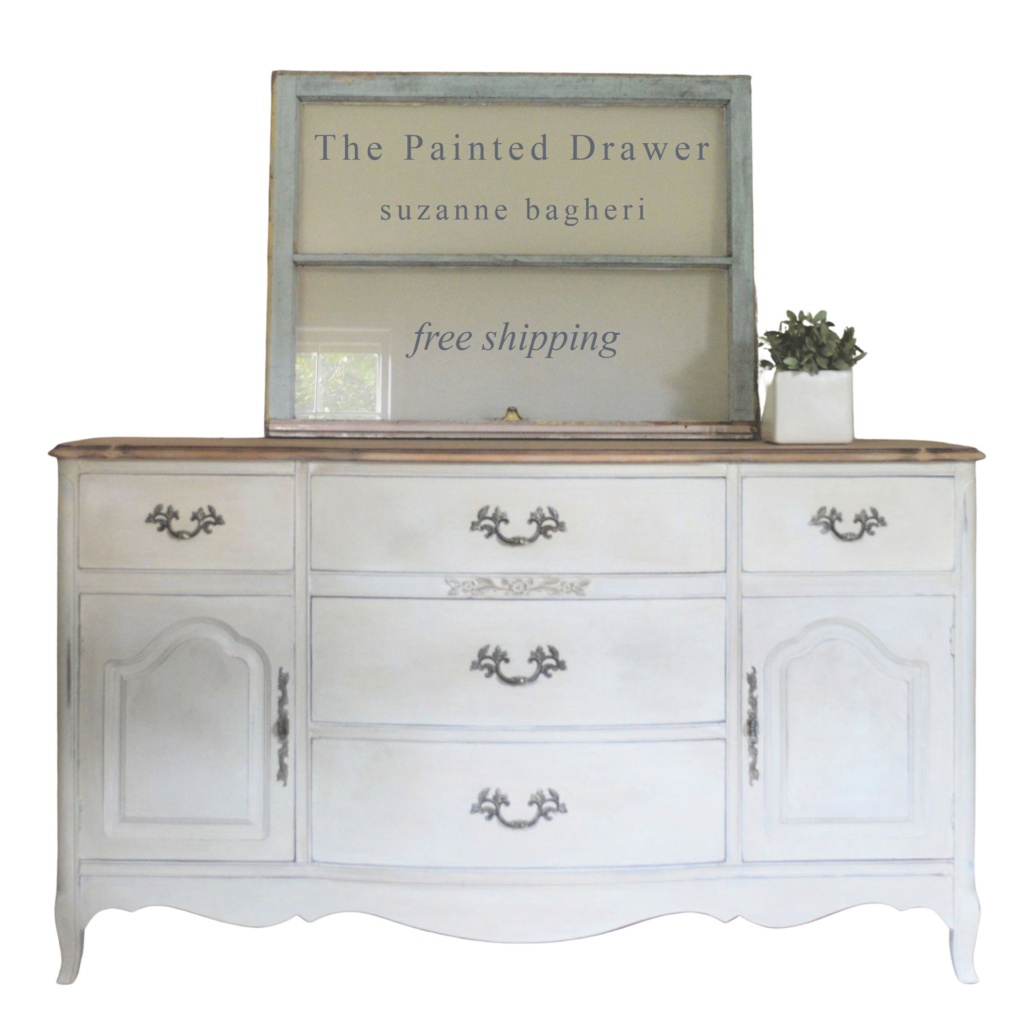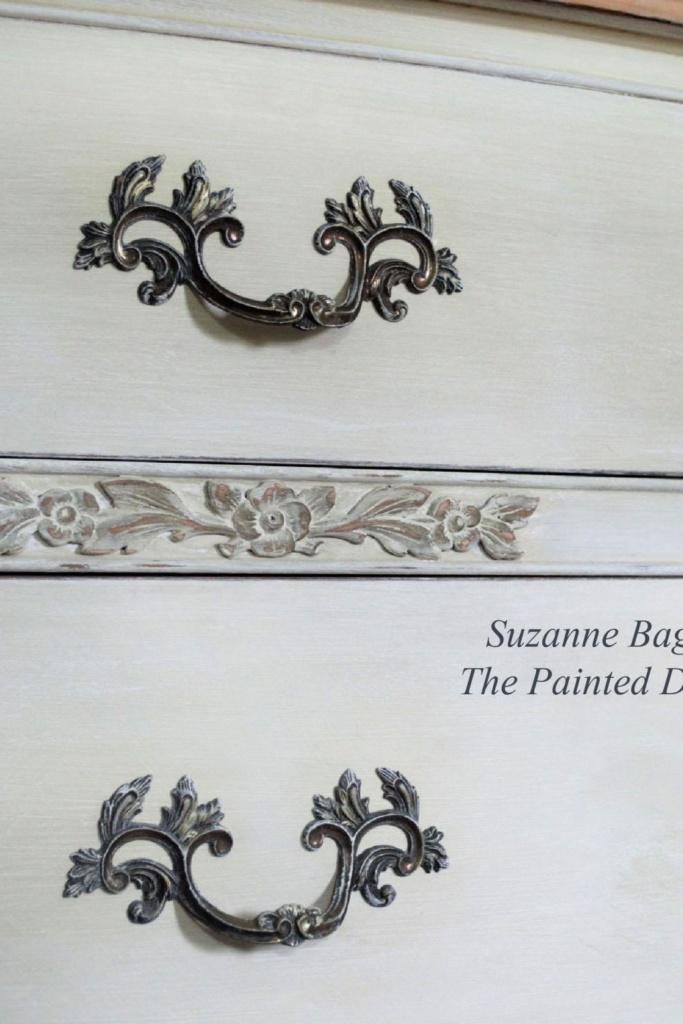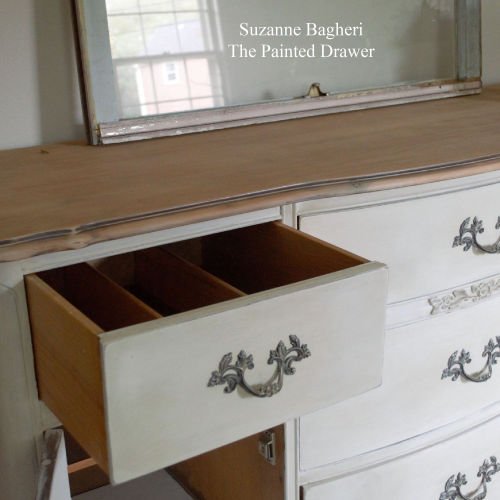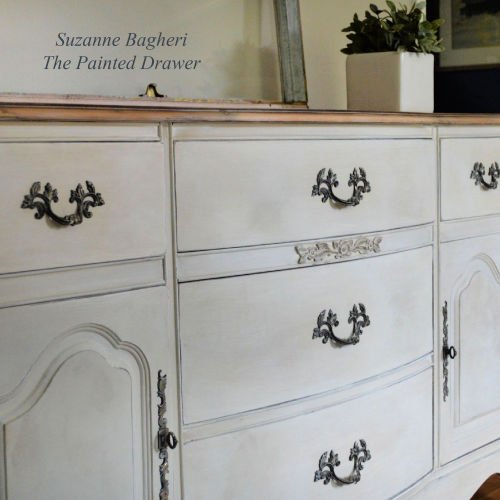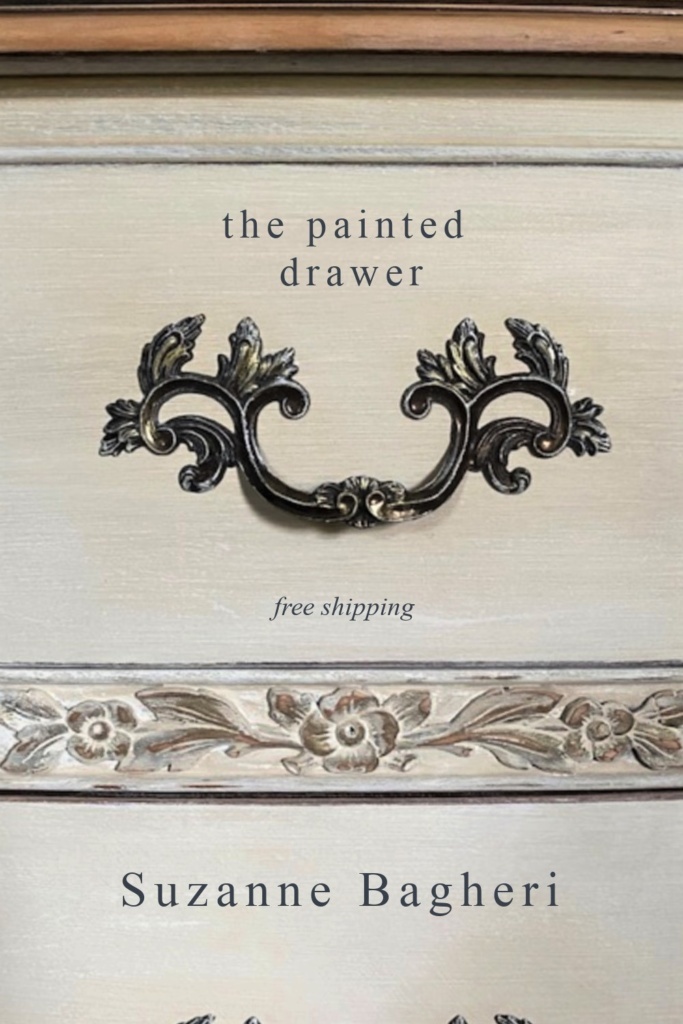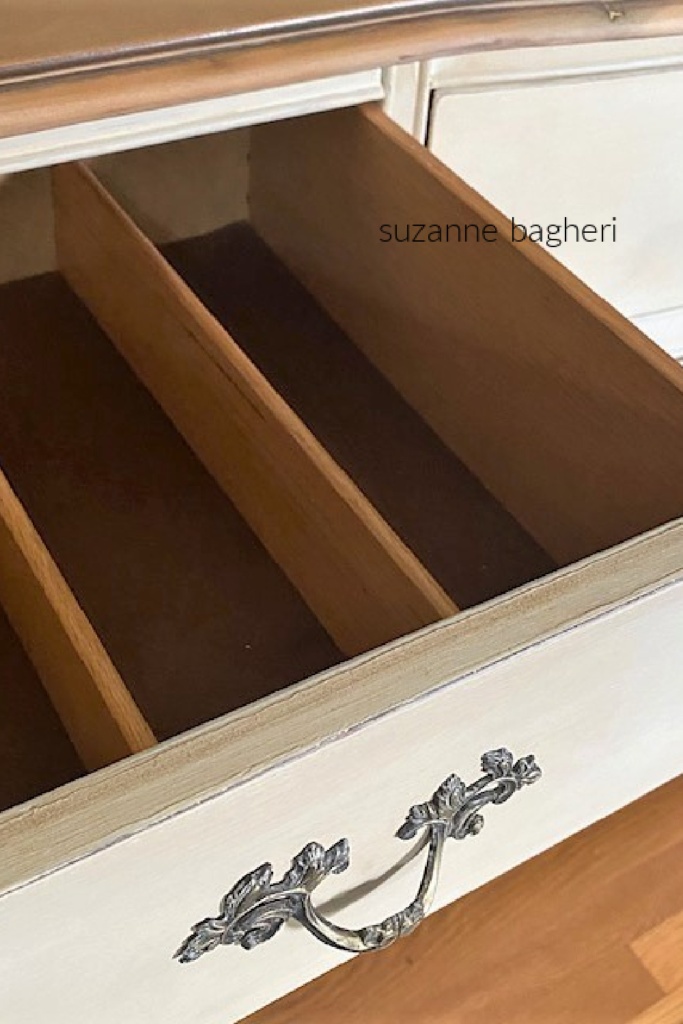 And, here is a quick series from my Instagram feed…