The vintage red cabinet has sold and will be on its way to Pennsylvania soon!
I am also hard at work on a little chest of drawers. I honestly thought this was a slam dunk, easy peasy job. Ahh – so not true! The top had a ton of bleedthrough (I know, should have sealed it first but hey, it looked fine before!) and I have changed my mind multiple times over the color :/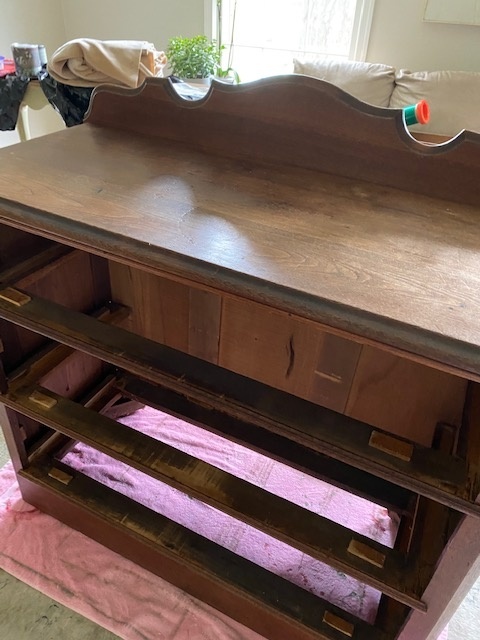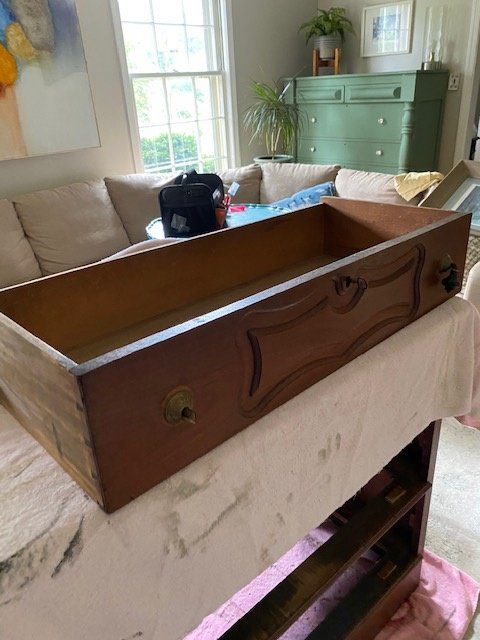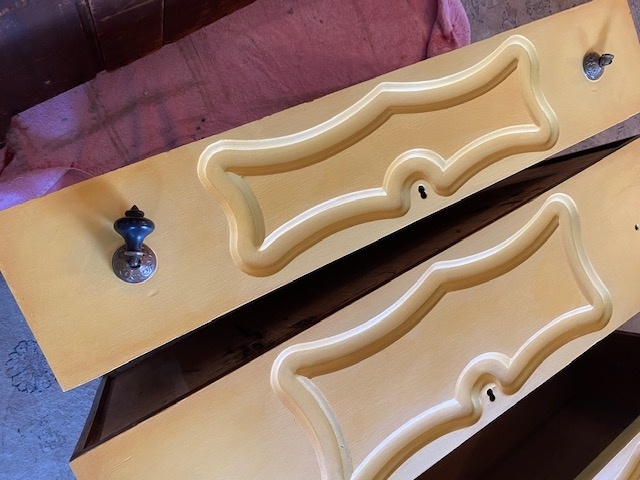 And, totally off track, I am collecting vintage Pyrex dishes. It is fun to have a new "thing" to look for while at the thrift store!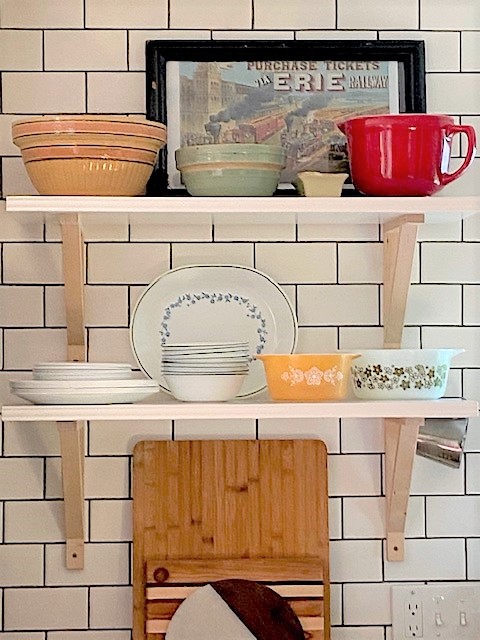 And, to my dismay, our new Pergo flooring needs to be fixed in the places where it is "squishy". The installer was just here and he will be back to fix it soon. I just wanted it all done!!!!