I have been busy all day and here is a sneak peek at my half finished projects!
I had to prove to you that I had an excuse for not writing a post today :).  The following was originally published in August, 2013 but I thought to share again today…tbt?  Thanks for your patience with my poor blogging etiquette!

The second I saw it, I fell in love.  The shape and detail on this vanity are amazing.  This 1930's gem was coming home with me – had to have it!
 Here it is reloved and redone in a French Provence blue…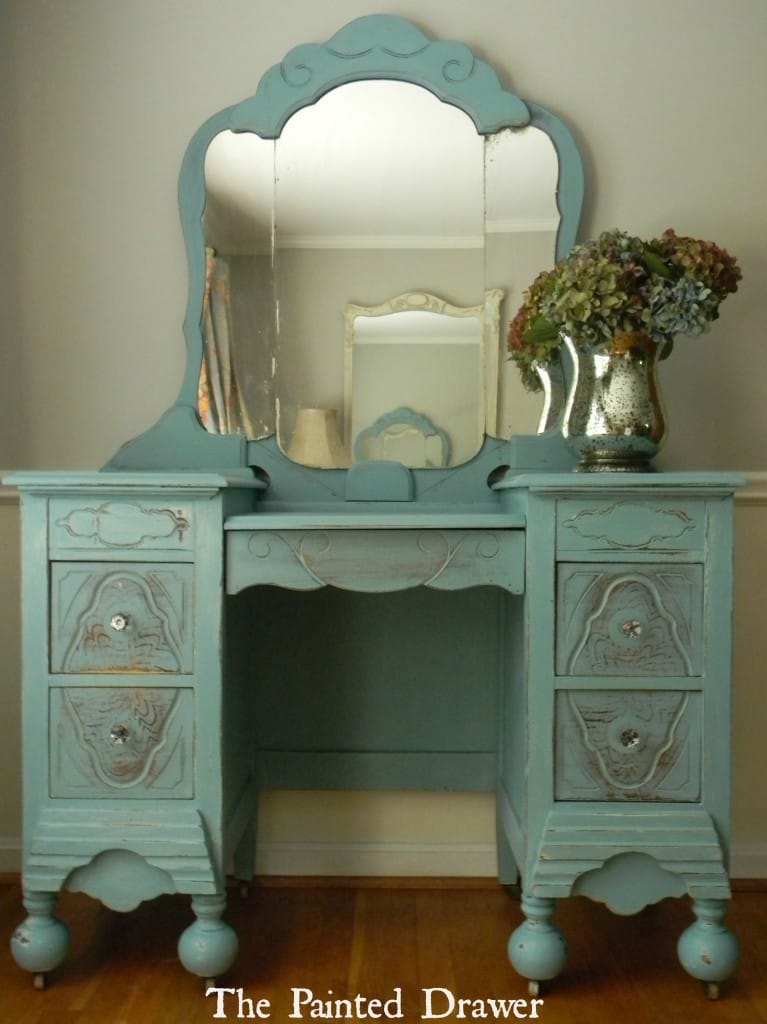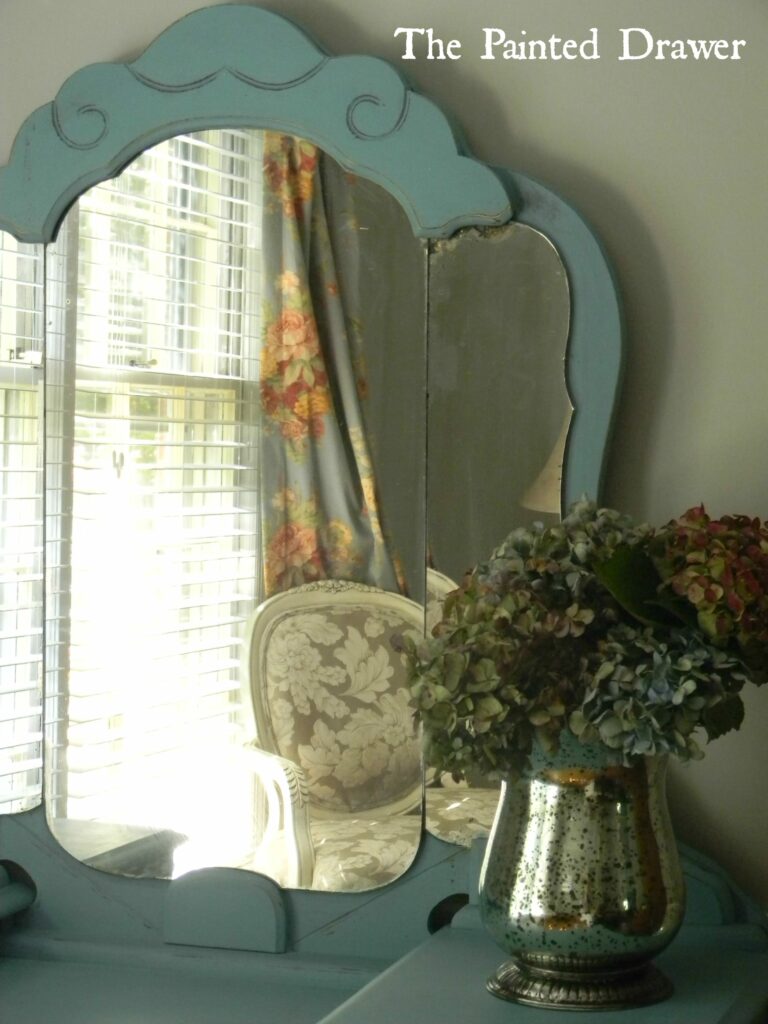 The distressing really brought out the details and now they pop.
Oh, my – the feet!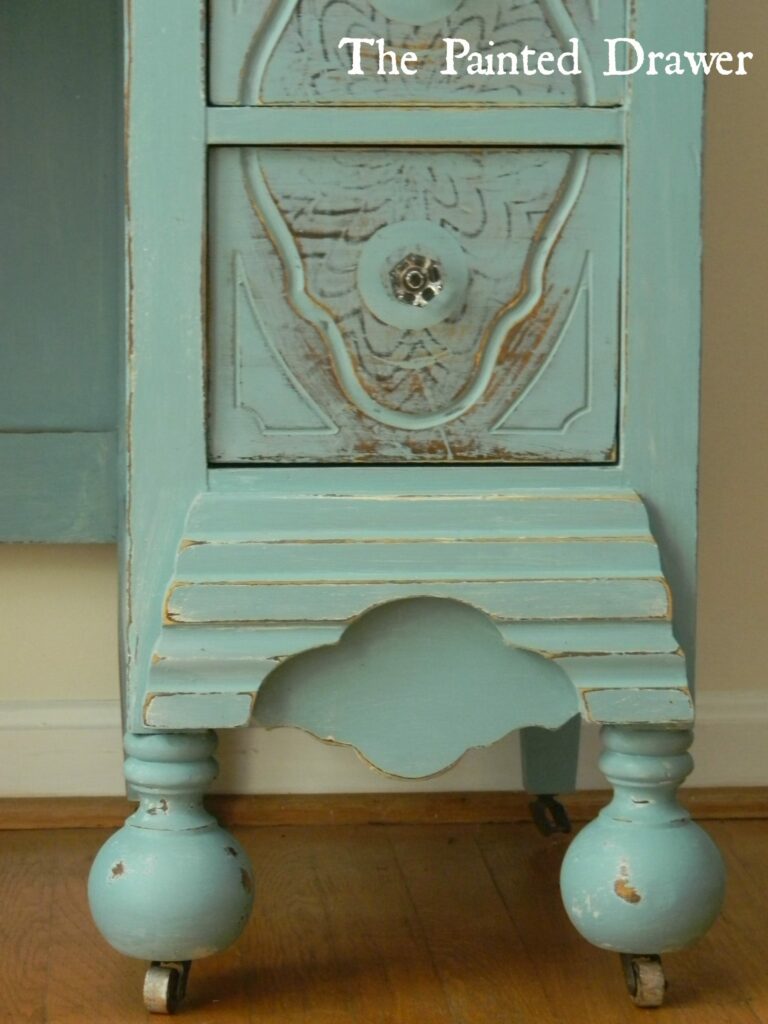 The mirror is old and lovely.  The glass is vintage but clear and the shape divine.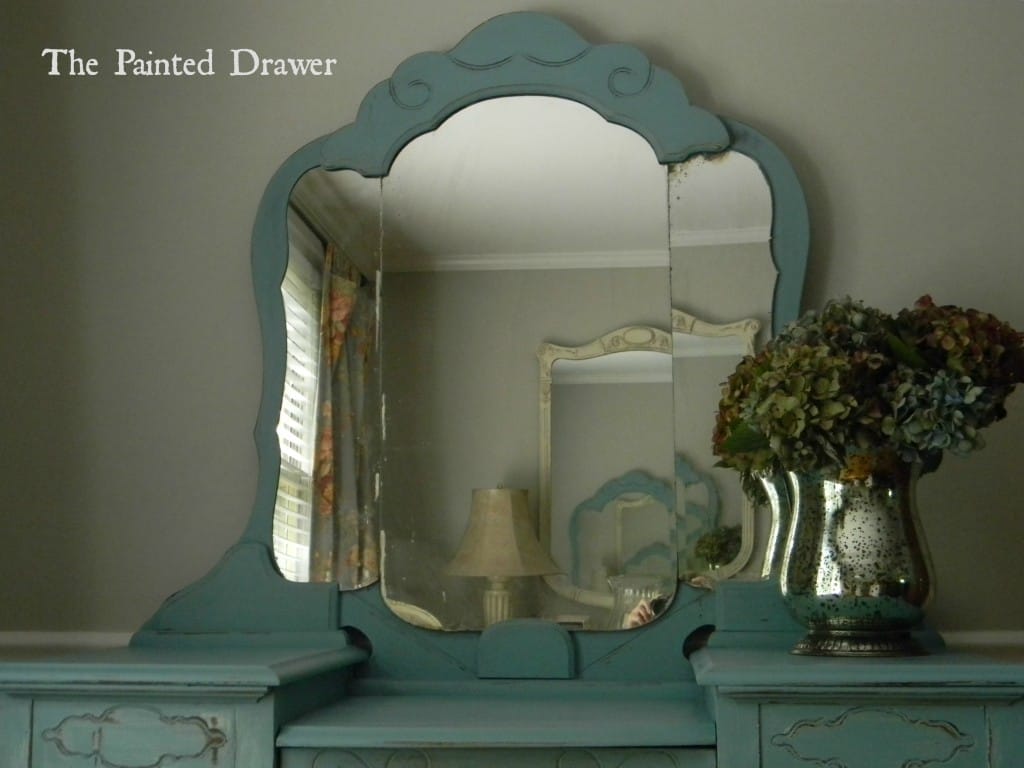 All of the drawers open and close easily and there is a drawer in the center that opens as well.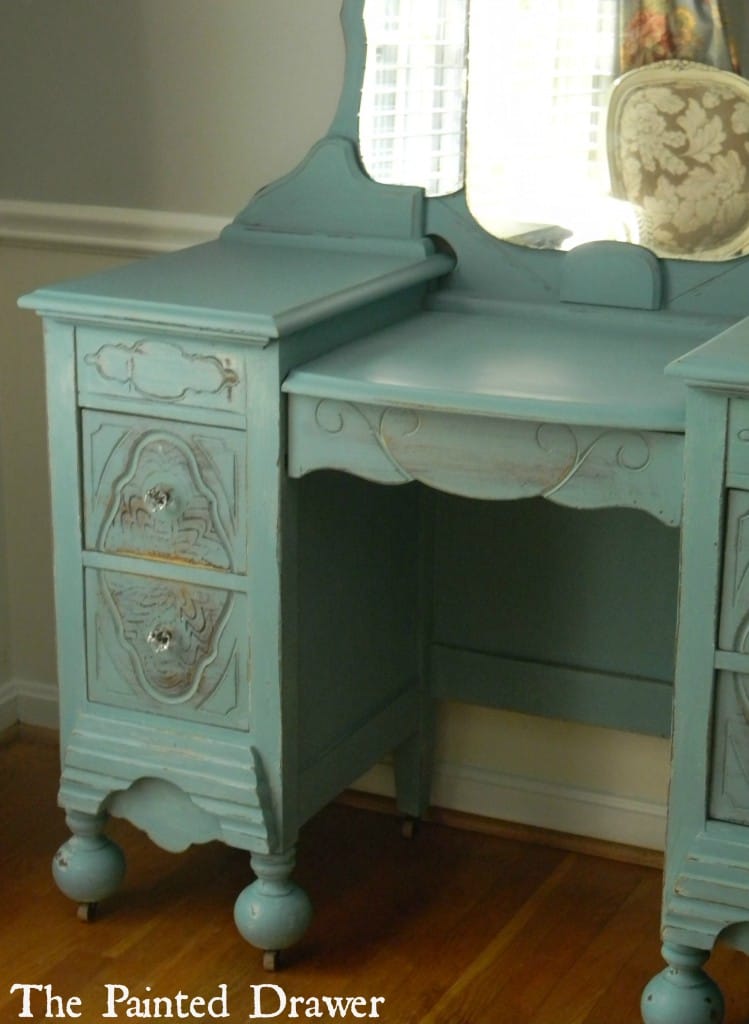 I can picture this piece in an old European home and also in a current teenager's room.  It's that versatile.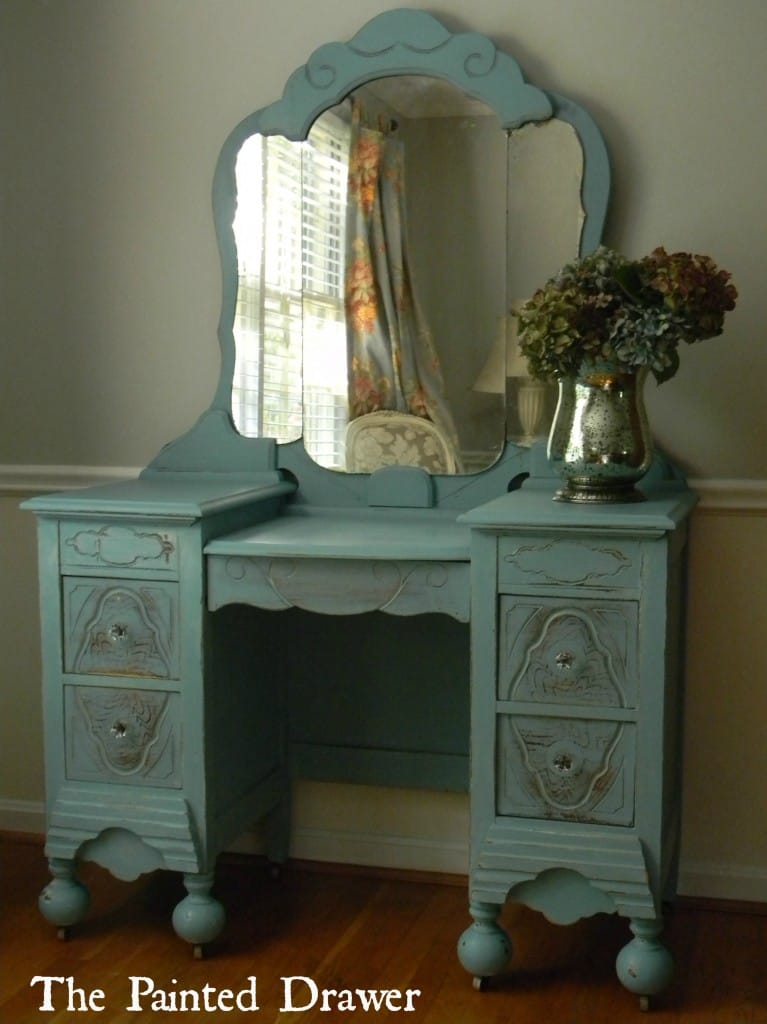 1930's love!
Join the Fun! I Always Love More Subscribers!
Linking To: