We finally bit the bullet and knocked down a large opening between our family room and kitchen. We had created a half wall last year, but I really wanted the whole wall down.
Here is the space before. It had a full wall and two different floors…
Here it is as a half wall. I thought it looked odd. It wasn't an opening to sit and eat, and was just a useless space.
And today, with the wall all down and new Pergo flooring in the color Applewood installed throughout both rooms and up our hallway, into our half bath and office.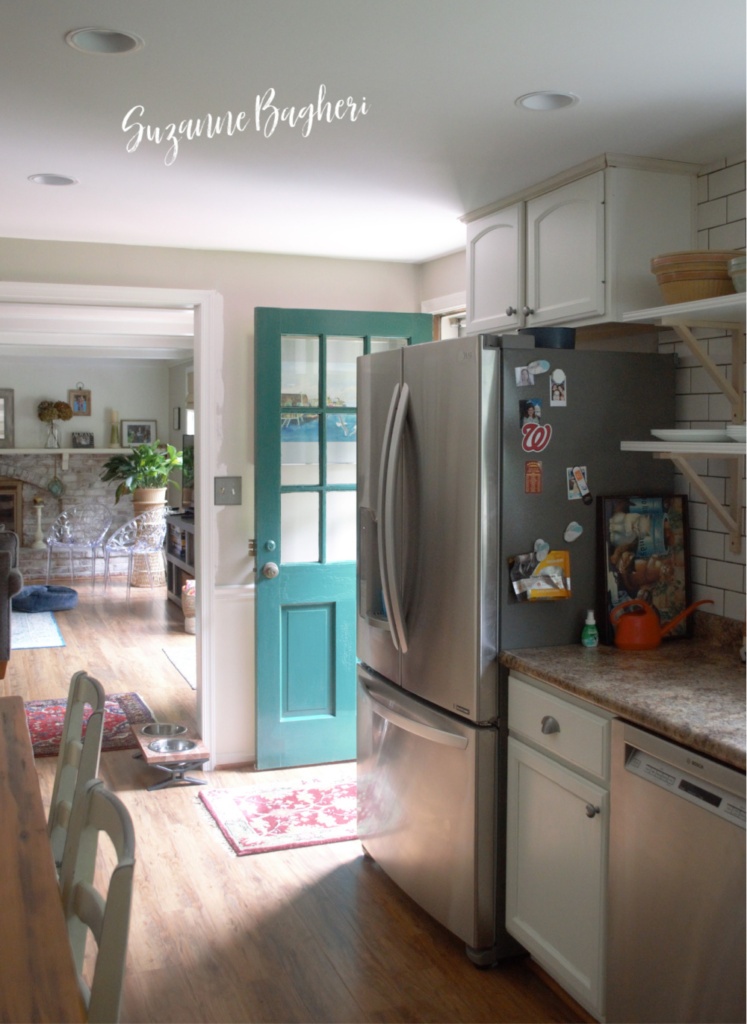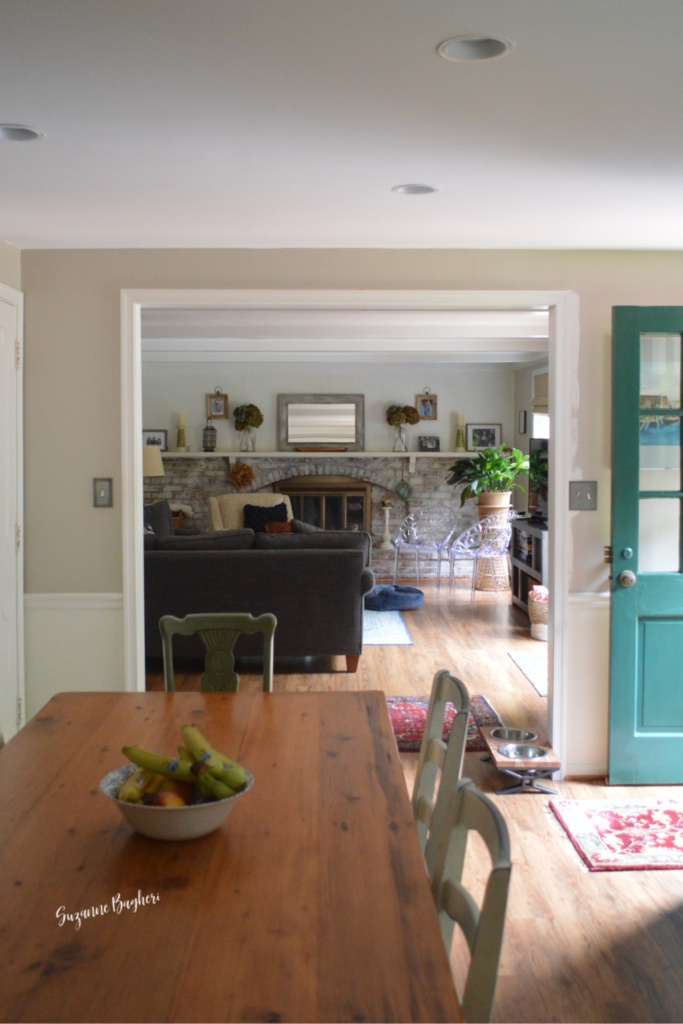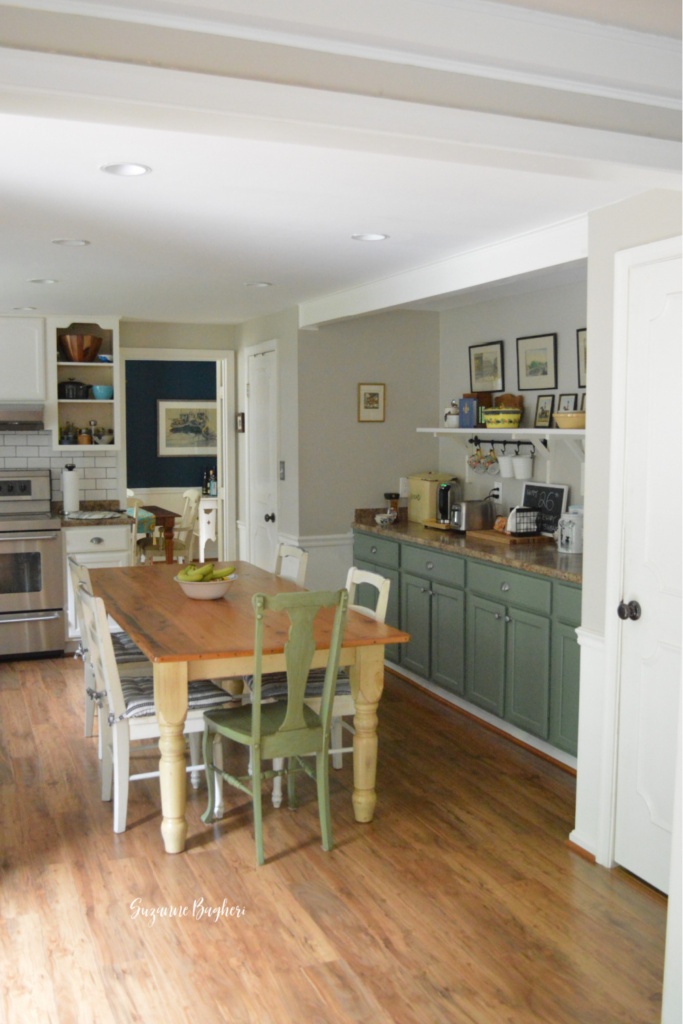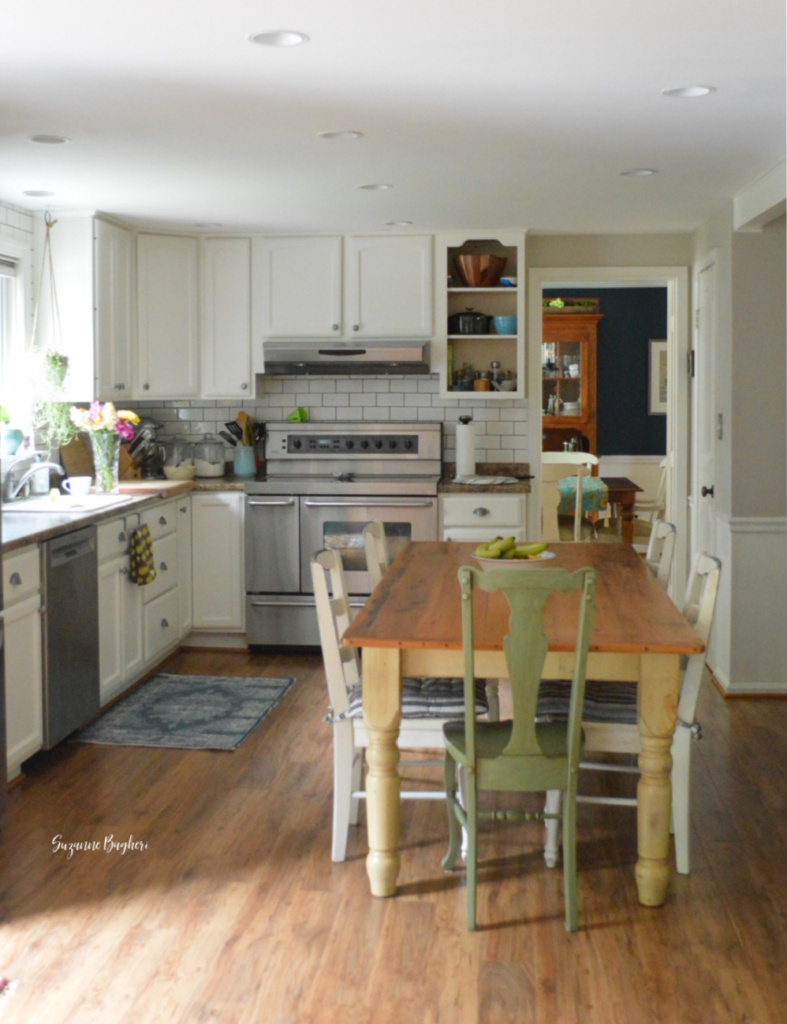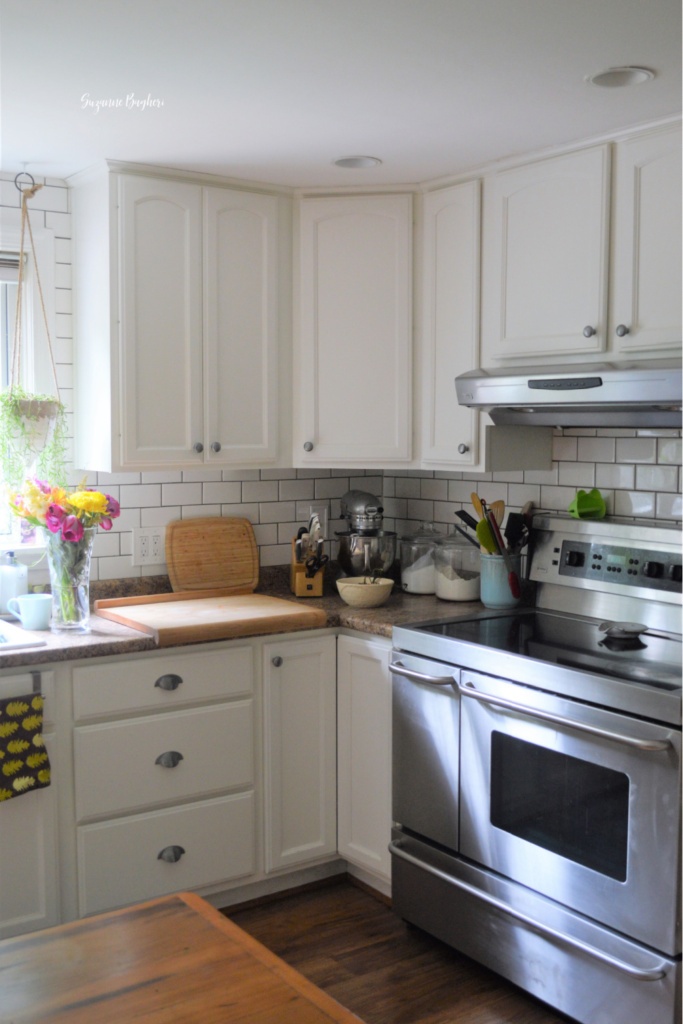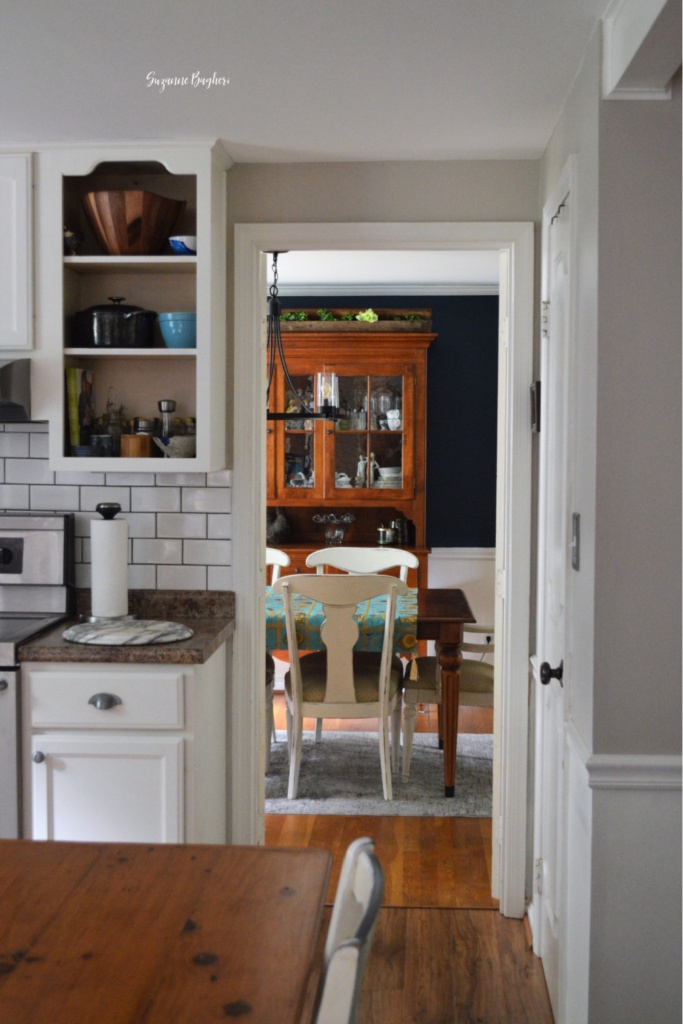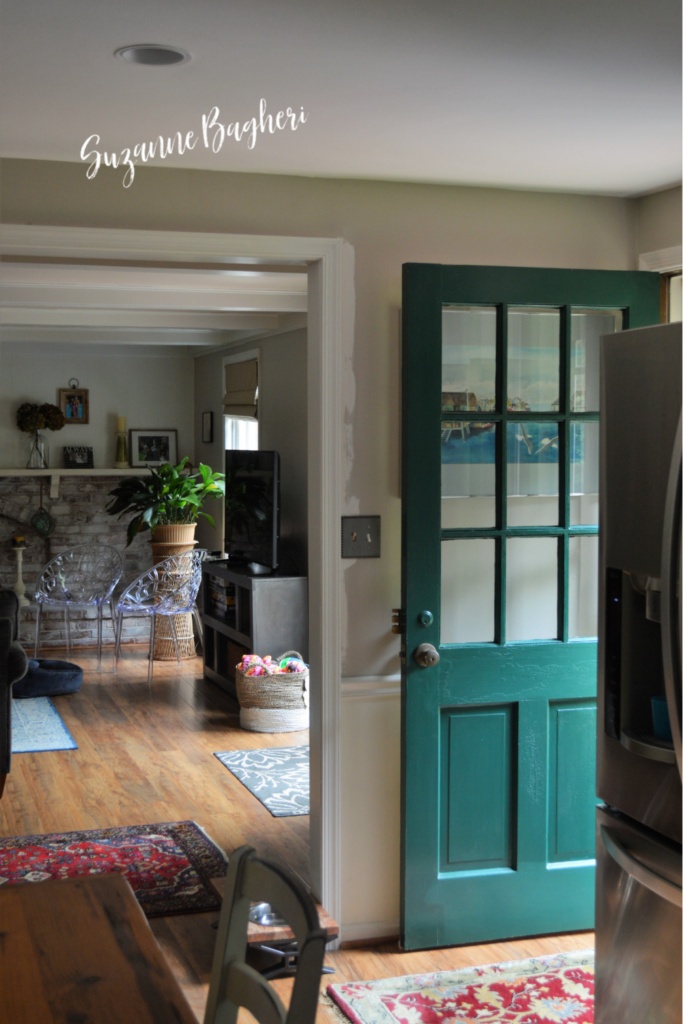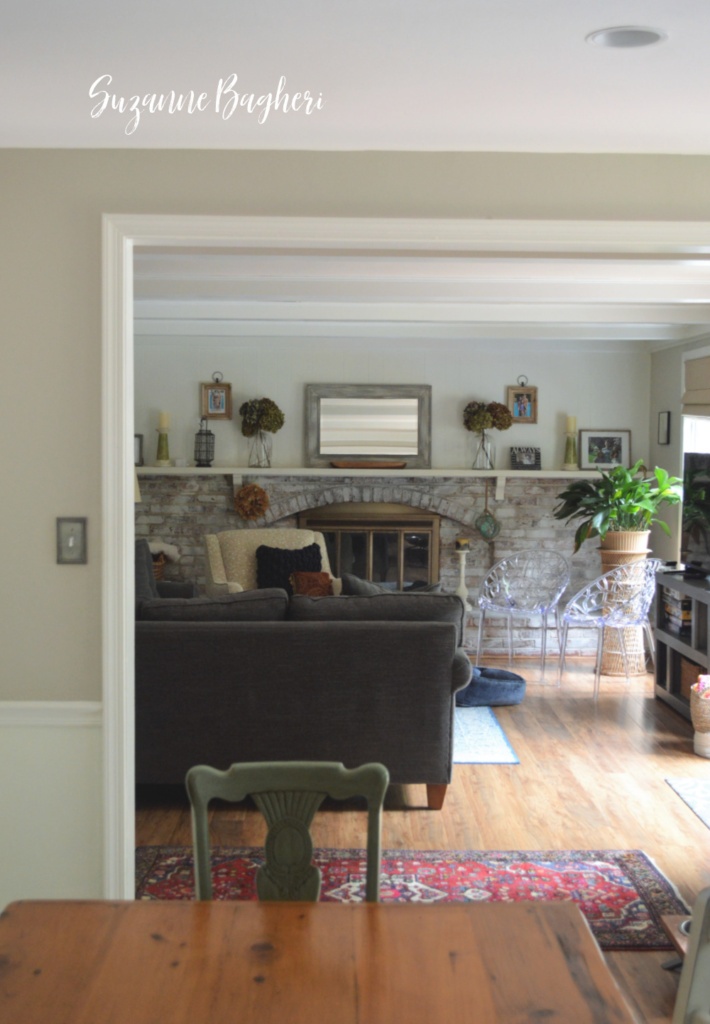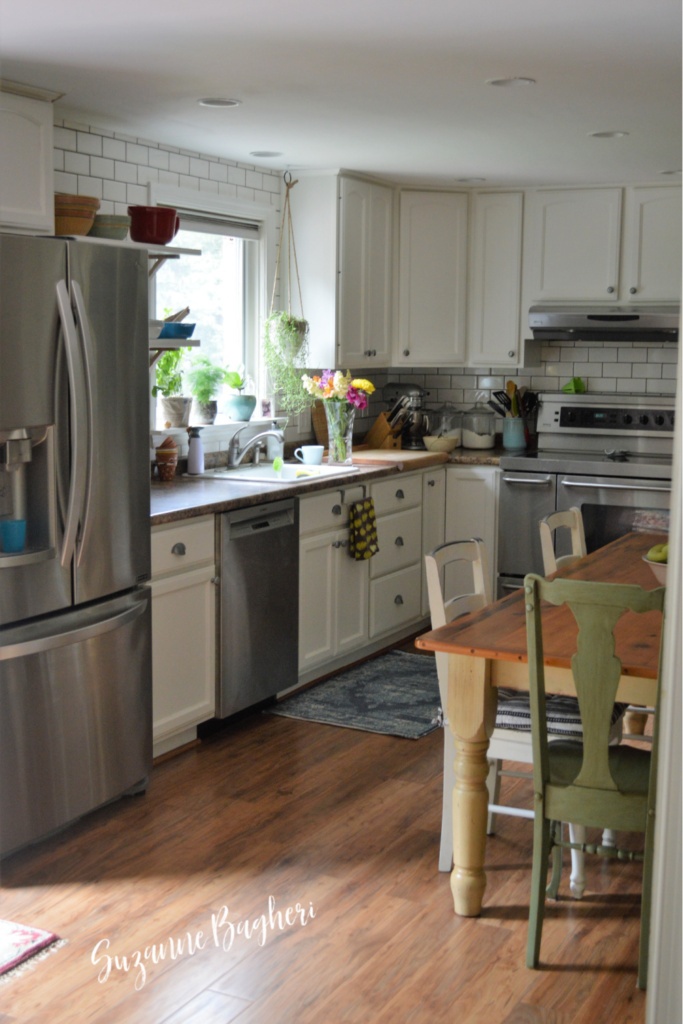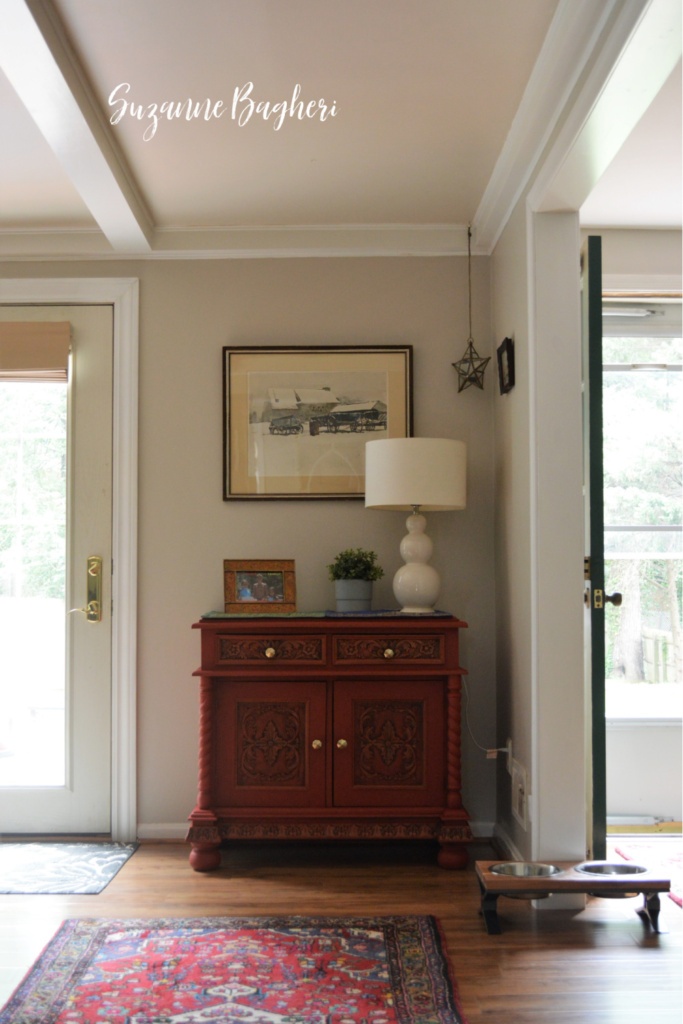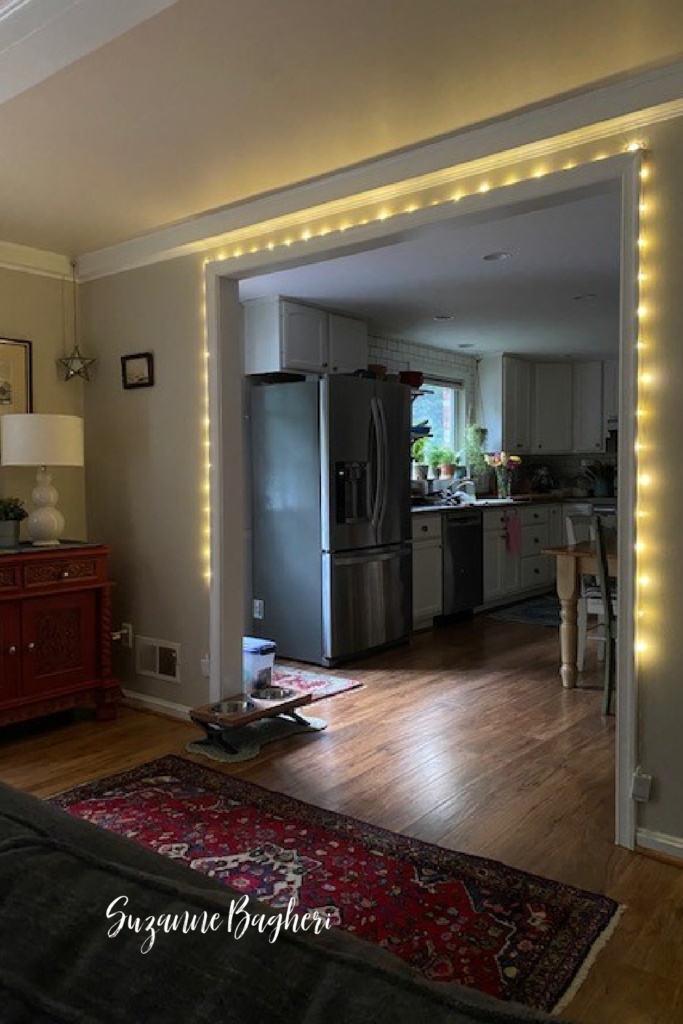 This was a huge job because our kitchen is a different level than our family room and our house is old and the kitchen floor is uneven. The workers added more underlay in places to create a more even subfloor and although it feels more "spongy" in patches, they claim it will even out over time. I hope so because I am SO over this project and am turning my attention to the countertops and getting our basement bathroom renovated. Why are all of my home renovations so difficult?!!! Maybe everyone feels the same!
I'll share a gorgeous old dresser makeover in Dixie Belle paint soon. I am about to start and am going to have fun with it 🙂