Please note that some of the links above are affiliate links, and at no additional cost to you. All opinions are my own.
Many of us spend time perfecting the inside of our homes. We makeover certain rooms to give them greater visual appeal, and to attune them to our tastes. We scrub and clean, and fix and mend, and then, having worked hard at our home's interior, we enjoy the fruits of our efforts by relaxing in our newly refurbished spaces.
However, it is also important to consider our home's curb appeal, because there are some very good reasons why we should give our home's exterior a little bit of tender loving care too.
#1: You will feel the mental benefits
As we discussed in a previous article, a clean house is good for your mental health. But this goes beyond your home interior. When you return home after a stressful day at work, the last thing you want to see is dirty windows as you're walking up the drive or signs of damage to your walls and doors. You will instantly feel low because of the condition of your home, so for your mental health, you should take time to clean what needs to be cleaned and fix what needs to be fixed. You might also improve your home's curb appeal with a fresh lick of paint to the doors, windows, and fencing. And you could add hanging baskets and other elements of decoration to the outside of your home. The outside of your home will become more welcoming, and you will feel joy and satisfaction as you come up the drive instead of frustration and dread!
I actually painted my front steps to increase the curb appeal. I also painted the front door, railings and even gave my flower pots a new coat of black paint. It made a huge difference and was very inexpensive.
#2: You will enjoy spending time in the garden
When improving your home's curb appeal, you need to pay special attention to your garden. If the grass is overgrown, and if there are weeds popping up all over the place, you won't enjoy the mental benefits that come from relaxing in your own outdoor space. In order to improve your garden, you should dig out your gardening tools to spruce up the area, and then take further steps to add more curb appeal, such as planting extra flowers and adding painted pots.
#3: You will help improve your neighborhood
If the outside of your home is an unsightly mess, you might single handedly be bringing down the price of properties in the area! You might also be the subject of vicious gossip from your neighbors, as well as a few harsh stares when you're stepping down your garden path. So, for the sake of your neighbors and the neighborhood at large, do what you can to improve your home's curb appeal. And maybe if you make an effort with the outside of your home, you might also encourage other neighbors to do the same, especially if their exteriors have fallen into decline.
#4: You will boost the value of your property
This is key! This is the reason why many people maintain their home's curb appeal, as it is a guaranteed way to bump up house prices a notch.  If you want to overhaul the outward appearance of your home in a hurry, you can contract residential painting experts to get the perfect finish, fast. But even if you're not planning to sell for some time to come, you should still take steps to keep on top of your home's curb appeal as this will create less work and expense to worry about later. This includes staying on top of any repairs that could have long-term consequences for your property should the weather turn nasty. You might want to get your roof repaired, for example, or pay for professional gutter cleaning. And you should work on your garden regularly, perhaps by adding seasonal plant bulbs and tree seeds, so no matter what time of year you plan to sell your home, your hard work will already be bearing fruit (perhaps literally) when home buyers roll around for a visit.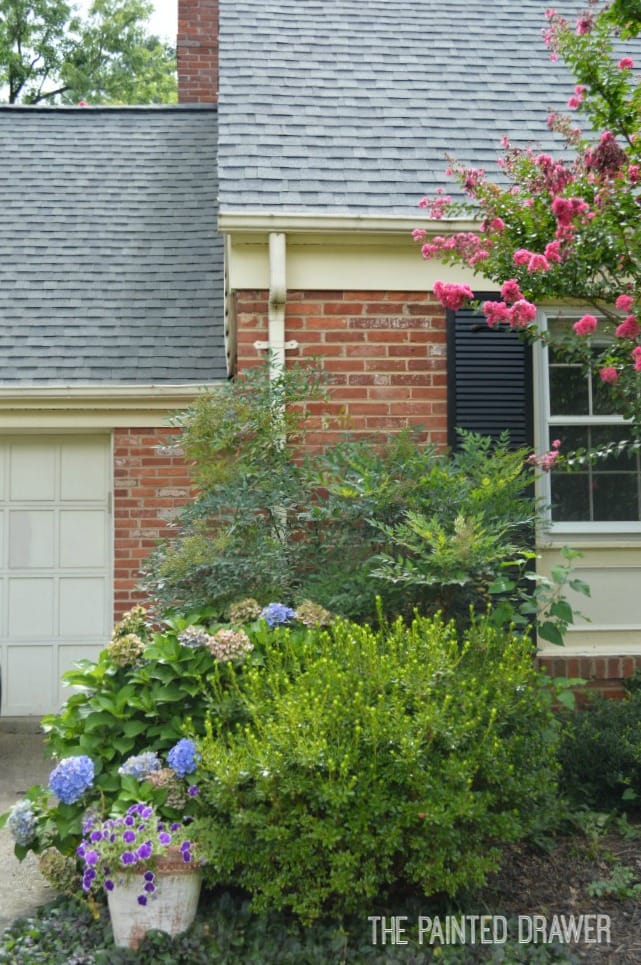 Whether you plan to sell your home or not, there are many reasons why you should spend time perfecting the outside of your home. Let me know your thoughts, and if you have done something to improve your home's curb appeal, please inspire me with your suggestions!