My friend texted me the other morning to alert me to a dresser in our neighborhood that was out on the curb. I quickly sent my husband to inspect and it was the best kind of finds…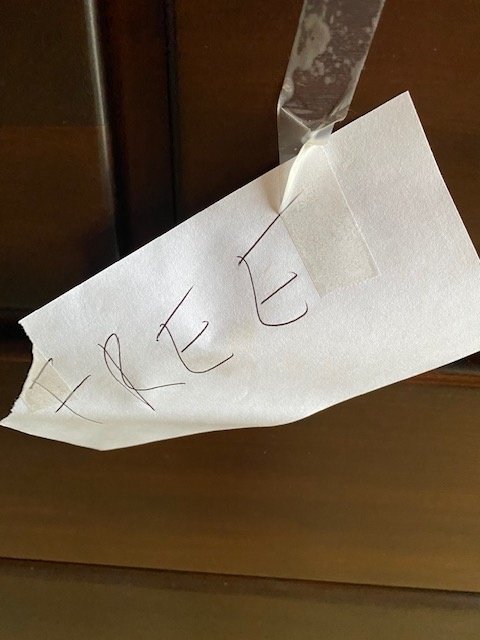 And so, into our truck it went! I am now busy giving it a makeover. I am taking it from its Early American design roots to…well, anywhere is better than Early American design in my opinion! Sorry, I just have an aversion to those drawer pulls! My apologies to any reader who happens to love them – to each his own.
Speaking of drawer pulls, I popped them out and have been busy drilling new holes for a single pull per drawer.
I also took out my sander and gave the top a good sand back and the wood underneath is gorgeous! A great tip when you use an orbital sander is to hook it up to a shop vac to suck all that dust up so you don't breath it in.
I'm using Dixie Belle paint and stain on this piece. My latest Dixie Belle makeover (Thrift Store Cabinet – Before and After) can be found here.
We are gearing up for Christmas because it is right around the corner! Here are a few of the watercolor designs that I have worked on for our Christmas cards this year.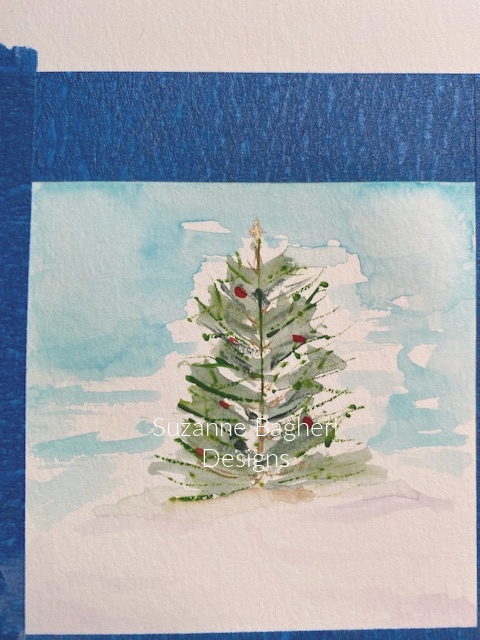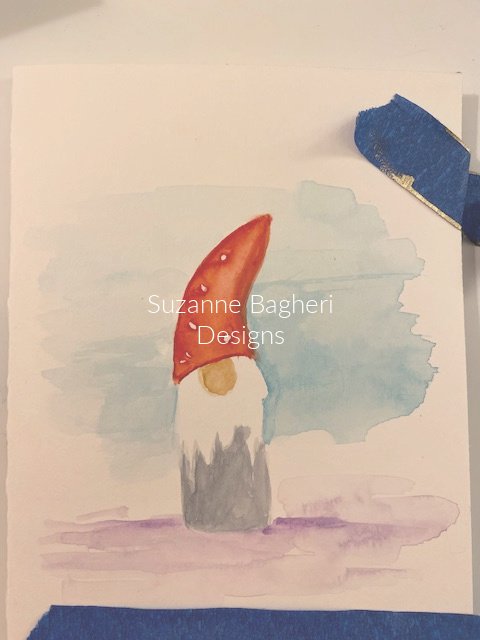 I'll post the finished dresser soon 🙂