While there has been a renewed quest for the ultra modern and sleek from many interior designers, others are staying true to their first love: shabby chic. This ideal of country style living, rustic design and muted colors with a modern twist captured the imagination of many home decor enthusiasts in the early nineties. Rachel Ashwell came into vogue and published many books on the design aesthetic, as well as starting her own design label that included linens and other items for the home. She was the Joanna Gaines of her day and is still very popular.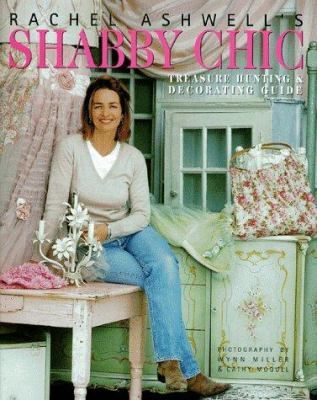 People were transfixed by the antique style furniture given a once over with some chalk paint and wax. Others (my self included) adored the idea of reusing older furniture that would have been destined for the dump, and giving it a new purpose. Shabby chic styling is still prevalent today thanks to interior magazines and the world's newfound quest to recycle. It is still on trend to embrace shabby chic elements for your humble abode.
White And Cream
Many people see shabby chic as a rather ethereal style of decor. Whites, creams, biscuits and grays tend to be the colors of choice for hardcore shabby chic enthusiasts, although duck egg blues and lemon yellows are making a play to being crowned the color of choice. Mixing up this muted palette is a good idea to add interest to the rooms of your home. If you are going for a shabby chic look in your living room, you should click here to check out the rustic storage options for your room. Perhaps you desire a weathered look for your bookcase or a chalk painted TV stand made out of an old retro sideboard. Make these white or cream based and your shabby chic look will be delicate yet modern.
Go Individual and Add Mid-Century Elements
I recently spent the day at the Lucketts Market in Leesburg, VA. While it used to be filled to the brim only with shabby, rustic pieces, now there are more and more modern or mid-century pieces to add an electic or boho look to the home. I really like it all.
Many people (like myself) utilize their crafty skills of upcycling and pick up older pieces of G-Plan and Ercol mid century furniture to give them a more modern look fit for today's home of the twenty first century. 1960s sideboards were well made utilitarian style pieces that are still useful today and the mid-century vibe is really in vogue. With a touch of decoupage, some paint or some rejigging of drawers, pieces of one of a kind furniture are created for shabby chic enthusiasts to enjoy.
By picking up a unique mid-century piece, you can add a touch of individuality to your interior. I did this in my son's room with an old mid-century dresser that was the perfect fit for his needs. It looks really sharp with the dark navy and wood.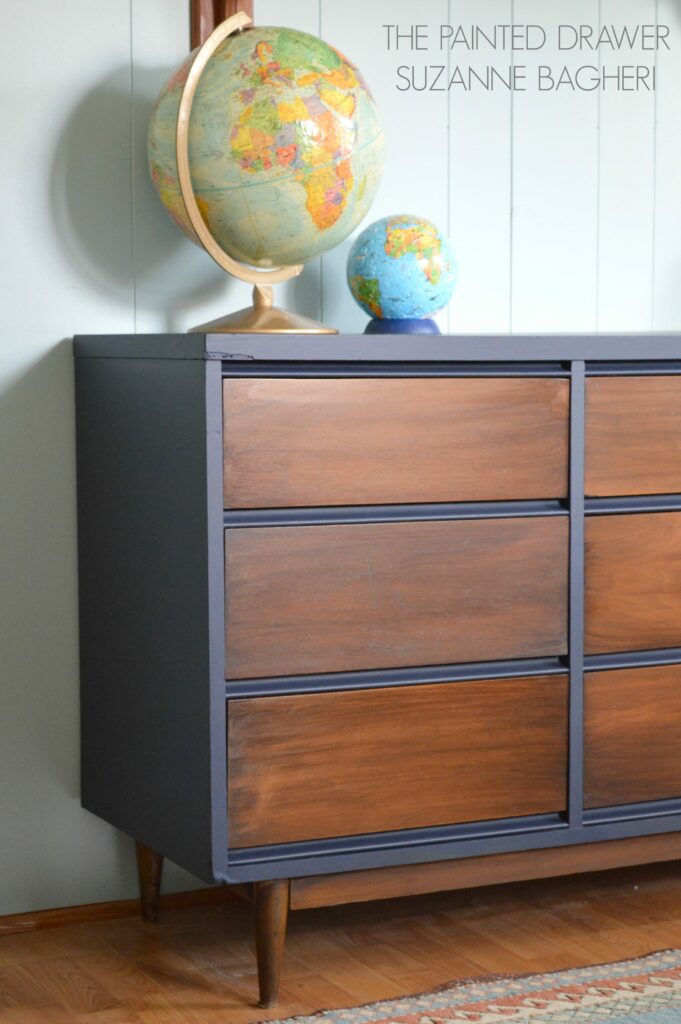 Kitchen
If you are going with a more shabby chic or rustic farmhouse feel with your decor, and you have soft hues on every wall and vintage accessories and floral prints around your home, then a sleek modern high gloss kitchen will look a little out of place. Instead, embrace the shaker style country kitchen. Cream or pale grey units, traditional handles, tiled backsplashs, and floral or vintage plaid wallpaper will tie into the rest of your dwelling. The kitchen itself will still have all integrated mod con appliances and be fit for purpose in the twenty first century; it will simply have the shabby chic look that you adore so much.
For the kitchen below, I would suggest adding a whitewash onto the brick and painting the yellow walls in a softer cream or gray. Just those changes alone would create a more pleasing space.
You can still have a modern interior combined with a shabby chic look. There are plenty of people yearning for the retro and vintage look while still aching for modern conveniences. I always suggest merging different decor styles. You don't want your home to be overdone in any one style as it becomes really too on trend and a little over the top.
And so, to answer my own question from the title of the article, a good mix of modern and vintage will give your home an eclectic and one of a kind style. It should reflect your personality. "Collected Not Decorated" is still a great saying to go by! Do you think that shabby chic is here to stay or has had its day?

Please note that some of the links above are affiliate links, and at no additional cost to you. All opinions are my own.