I don't know if you all remember, but I purchased a bamboo 1970's coffee table last year at a thrift store. It was super cheap but I really liked the design. It did, however, really scream 1970 design!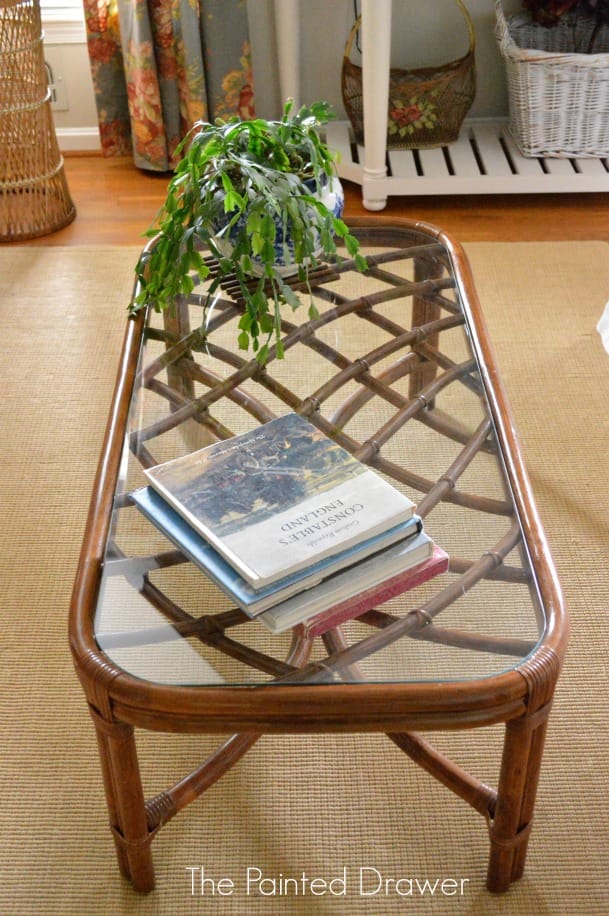 What's the quick fix for a dated finish? Always a coat of white paint! In this case, Annie Sloan Pure White. But first, I had to get a strong base coat applied.
I knew that it would need multiple coats of paint to cover well and it was going to be a very tedious process with all of the pieces in this table. Painting multiple coats of paint on this piece would really be a drag. To make my life easier, I decided to try a new product, Rust-oleum Chalked Paint in a spray can.
Here are the pros and cons! I really liked the ease of the spray can. You need to be very careful and apply it from a distance. It is tempting to hold the can up close and spray but when you do that, it causes drip marks. I had a ton of those! I blotted them out with a paper towel. Remember, this was just the base coat and not the finished paint job. It would have been super tricky to apply it as a final coat (without drip marks) because of all of this tables nooks and crannies. It really needed a brush to get into the grooves for a final coat.
After I blotted out drip marks, I let it dry, I then used Annie Sloan chalk paint in Pure White. It only took one application of the Annie Sloan to cover well (I believe it would have been at least three coats without the spray base coat). Taking 150 grit sandpaper, I sanded it back and highlighted the detail and smoothed the paint finish. It was sealed with Annie Sloan clear wax.
Here is the after!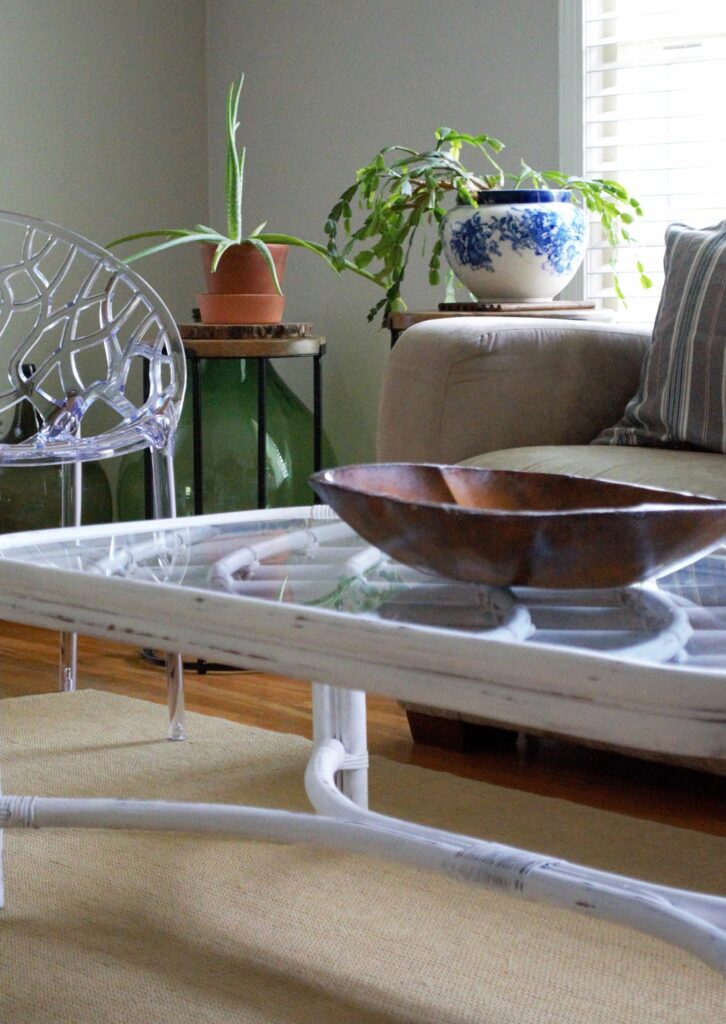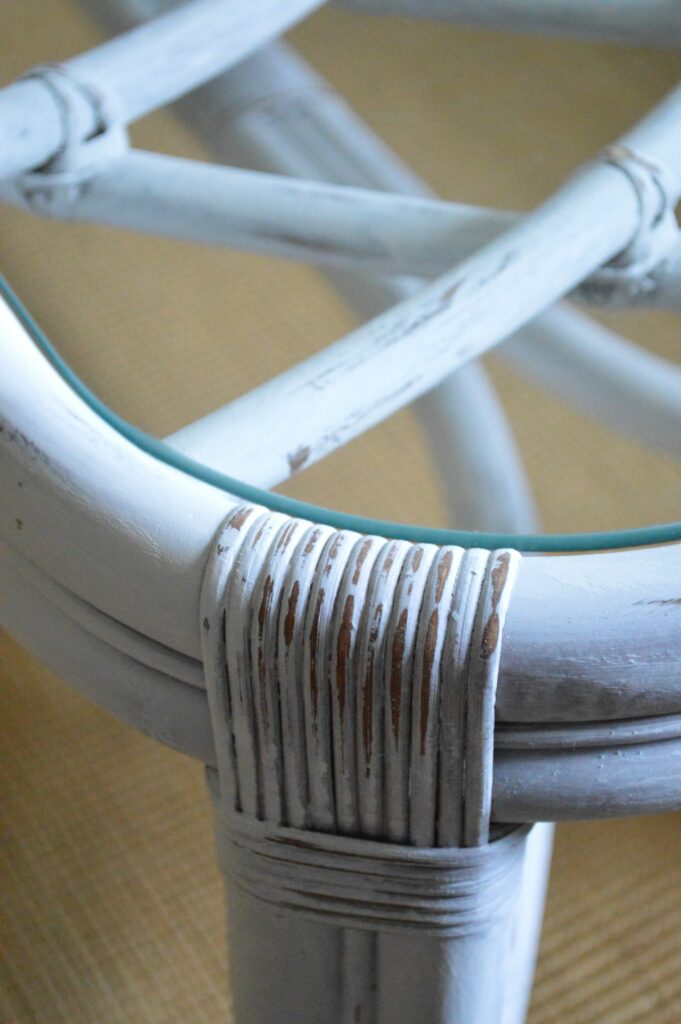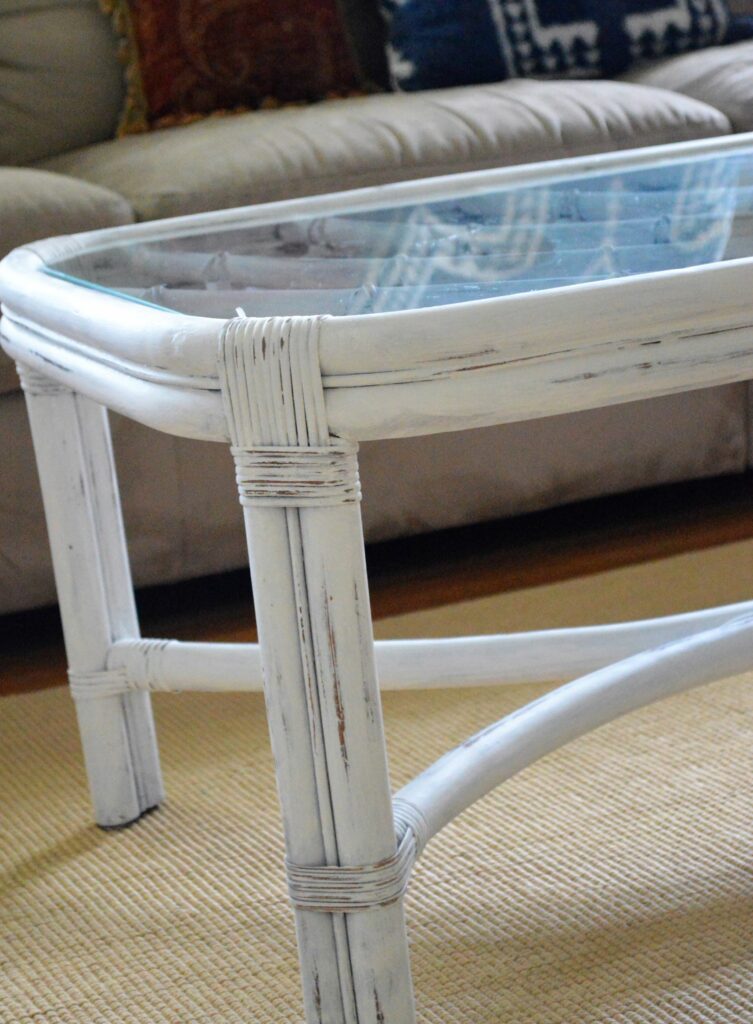 [envira-gallery id='32264′]
Do you like my neat bowl in the center of the table? It was only $5 at the thrift store (score!)!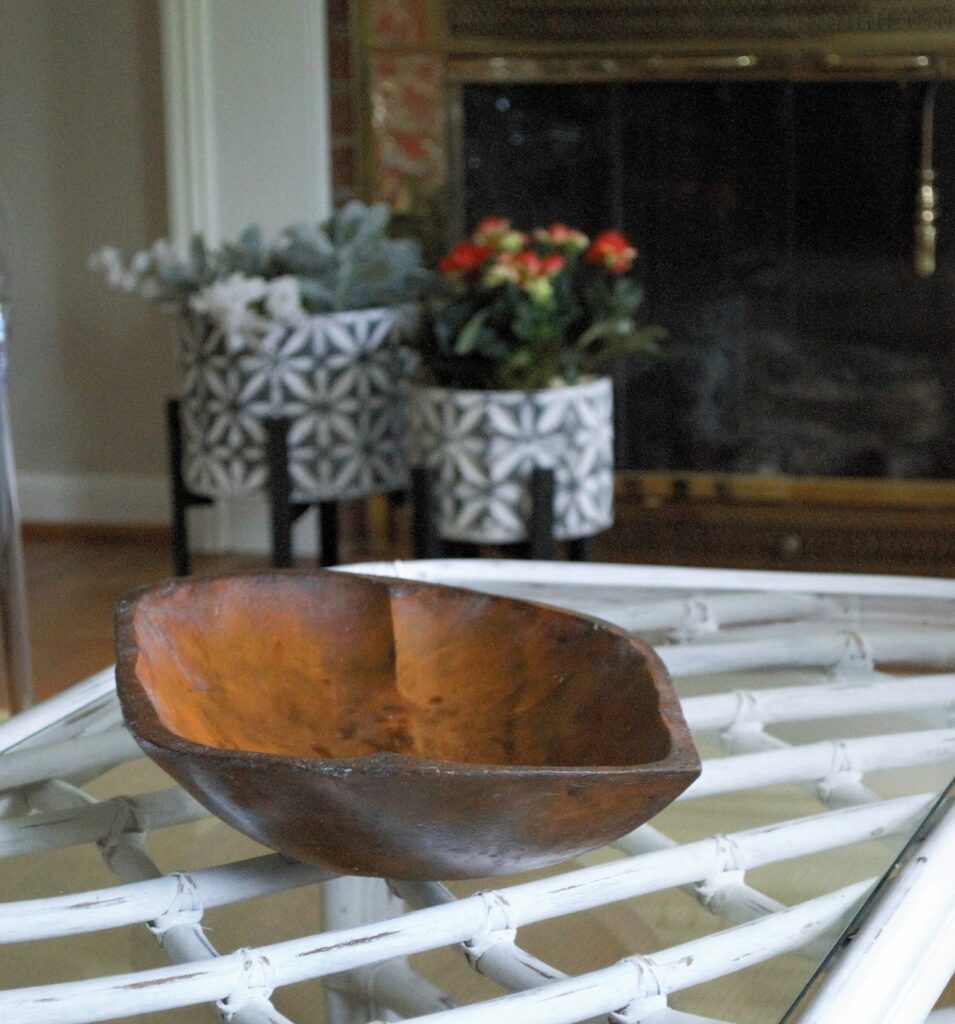 And now to Bugs Out! We are busy cutting back a ton of trees in our backyard and trying to do a big clean up in the garden, which I know a lot of you are doing now that the weather is warming up. Here are a few tips!
There are some issues you just have to tackle head on, as you know – and with warmer weather arriving, we know who else will be…

Yes, termites, ticks, bed bugs or rodents, whatever you're most worried about, you need to find the right solution quickly.  Pests can seriously harm your family's health, after all, and particularly are dangerous to our pets.
Here is a tip for your pets – make sure they have the vaccine for Lyme Disease. Our dog, Lucky actually had lyme disease last year and poor thing was pretty sick. He's better now.

And, as we looked recently at some chemical free ways to achieve a sparkling summer home, it only seemed only natural to extend that to pest control.

What are the benefits of natural pest control methods?
So why should you choose more natural alternatives to keep pests at bay – and what are the advantages of chemical free methods?

Your carbon footprint
Everyone's talking about climate change at the moment – and most people agree now that's with very good reason. So we all need to think about our carbon footprint; this is one of the major reasons for going for chemical free pest control.

Choosing more eco-friendly products means less greenhouse gases are produced, which have such a harmful effect on the environment.

Safer for your children
If you're a parent with young children, this may be your primary concern about conventional pest control methods. Kids explore everywhere inside and outside of your home – and put anything in their mouths, as we all know!

Choosing a chemical free alternative gives you peace of mind, knowing that the products being used won't be toxic. As allergies are on the rise now, this is also important – choosing more natural alternatives gives a much reduced risk of allergic reaction.

Better for your backyard
Chemical free pest control is more gentle to the environment and it won't harm your grass and plants in the same way as traditional methods. Getting rid of pests is obviously most important, but we don't all want our backyards destroyed in the process! The rate of decomposition is also higher if you choose more natural products – so there's less risk of doing any damage long term.

Bugs don't build up resistance
It's recognised now that pests, insects, and rodents have a tendency to develop resistance to chemicals. This can be passed from generation to generation, which is really bad news for us all in the long term. Using chemical free methods reduces the chance of pests developing this resistance.

Choose a professional to help you
There are more and more companies specialising in, or offering alternatives to chemical methods nowadays. So, wherever you live, you'll be able to find a professional to help you with natural pest control.

Why not get advice on how to keep bugs at bay before they take hold – and feel reassured you're helping your family and the planet.
Enjoy your weekend!
Please note that some of the links above are affiliate links, and at no additional cost to you. All opinions are my own.