We all want the latest for our homes, and with the wealth of different home technology out there today, it is easier than ever to add these gadgets piece by piece to make your home a "smart home". If you are looking for some simple tools and gadgets to bring into your home this year, here are just a few of them for you to try.
My husband and I have spent the last year upgrading our 1965 home by adding smart technology. A huge improvement is our new, Nest thermostat. My husband installed this "smart" thermostat that connects to any furnace and is managed remotely through our wifi system as well as manually via the dial. It is connected to our cell phones and we can change the temperature remotely via our cellular connection. It is really awesome to be able to change the AC or heat by just picking up my phone next to my bed and clicking on the app in the middle of the night,!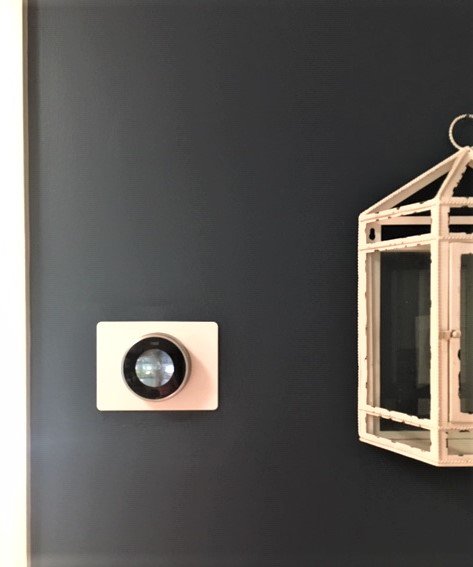 My husband has just installed a new Ryobi garage door opener that is also wifi connected and allows us to remotely open and close the garage door and automate it. We can tell it to open every morning at say, 7am and close at 7:30am. We can even have notifications sent through the opener to notify us if the door is opened while we are out.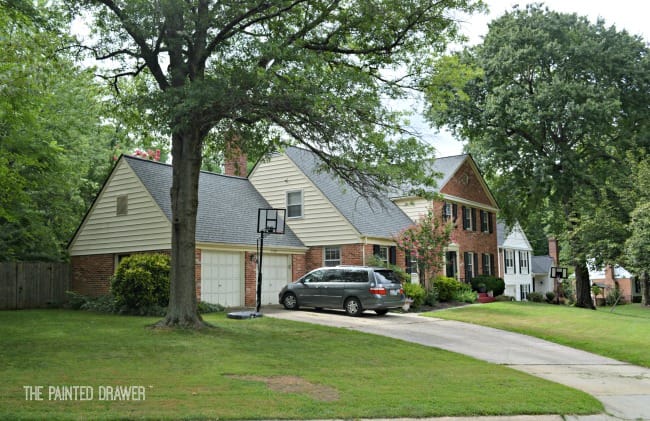 Another huge improvement is our new Ring doorbell that we installed last fall. The doorbell is similar to the Nest thermostat and is hardwired to the doorbell and managed via wifi. When someone is on our front step, we get an alert on our phones and through the app, can see the person standing there. We can also speak to them through the doorbell, which my husband did when he was away on business in California and my daughter was home alone in her room. He spoke to the salesperson through the doorbell and told them we were not interested and to leave. This is the same technology that people use to catch thieves stealing their Amazon packages.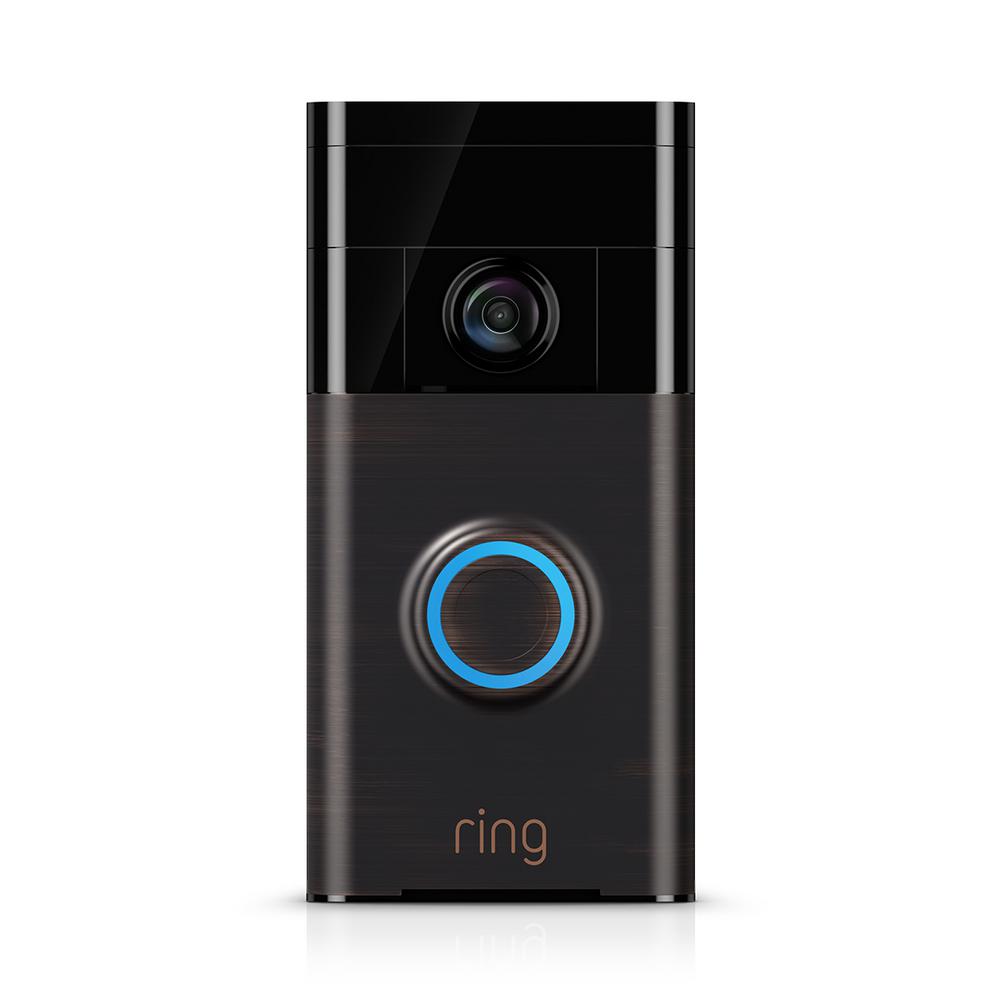 Speaking of our front door, we installed a new keypad entry system and absolutely love it. It isn't the most stylish as far as design and is not really "smart" technology but it is so handy. No one in our house needs a key any longer. We have a code that we punch in for access, and my parents and housekeeper each have their own code to use to open the door.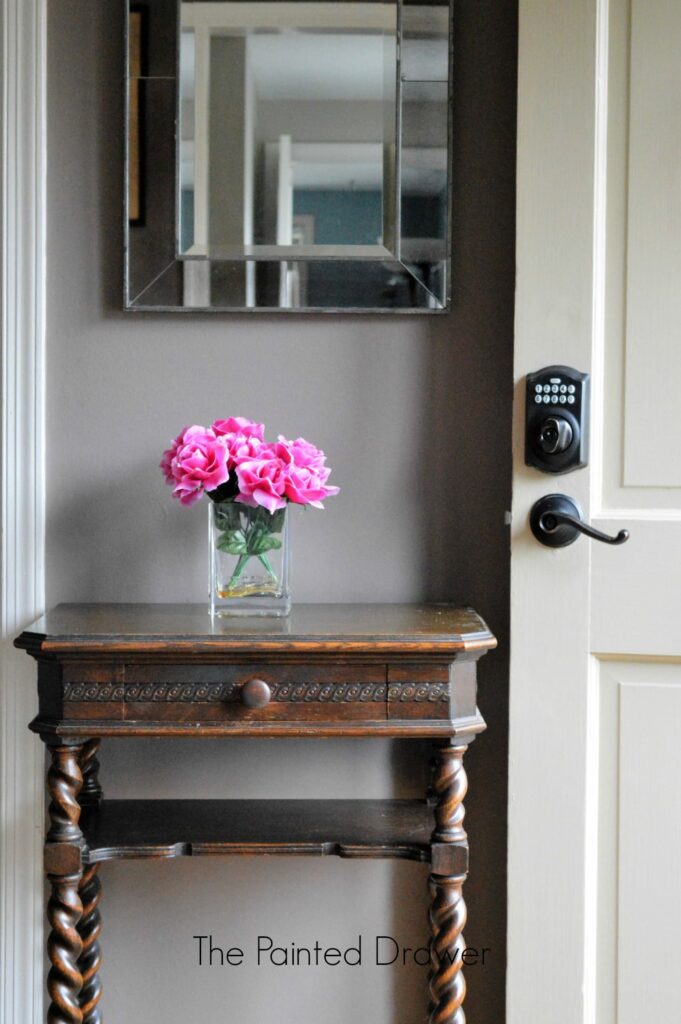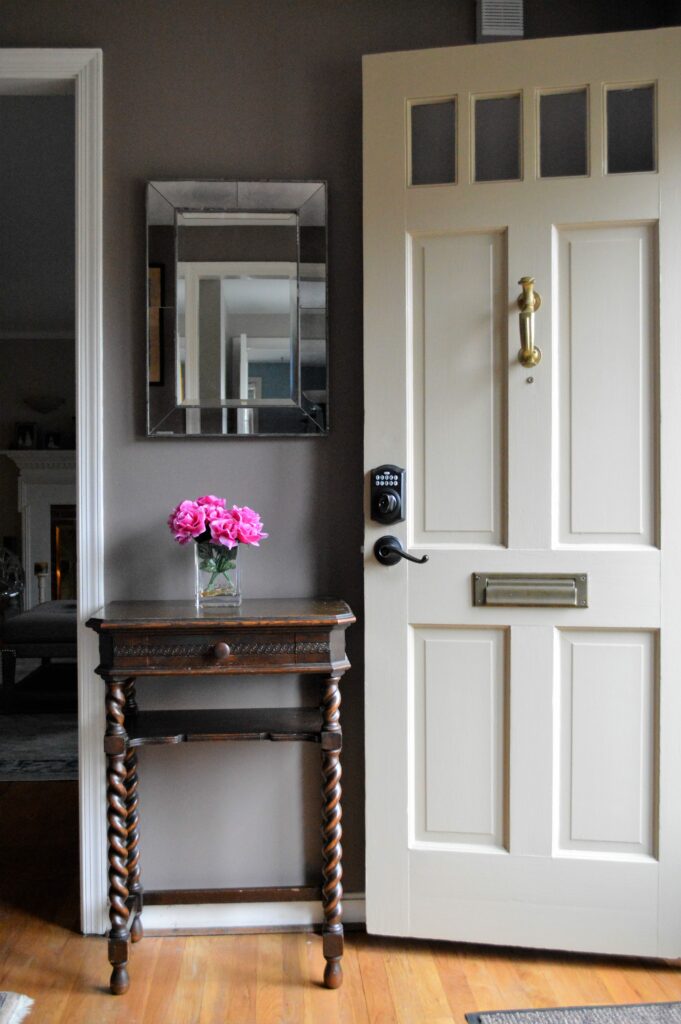 Another simple gadget we can bring into the home this is a wifi humidifier. A humidifier is an important tool for us to have in the home to keep it healthy and help us breathe easier in our everyday lives. It can be a wonderful gadget to have inside the home during the summer as there is more pollen in the air which can irritate the lungs and a lot of people. Having the humidifier connected to wifi simply means that you can turn it on when you aren't in the house and this can be great because it will allow you to prepare the home when you come back for the day.
Many of these devices can also be connected through our Alexa system (or Google home) and we can say, "Alexa, turn up the AC" and it will do it. We have lights connected to Alexa that turn on and off automatically each evening and even had our Christmas tree lights attached to Alexa. The tree turned on every evening at 5pm and off at 10.
Philips hue light bulbs can be one of those gadgets which makes you feel like a wizard in the home when you come home from work because you can flick a switch on your phone and your lights will all come on. If you decide to choose the rainbow hue lights you will also be able to play around with the colour of your lights and this can be great for parties and other events if you want to make an atmosphere of some sort.
Sometimes the best gadgets for the home are the most classic ones of all, and who doesn't love a good coffee machine? If you are in the mood for a caramel latte there's no need to head to Starbucks because you can make a fresh one at home instead. My sister has a fantastic coffee/espresso maker installed in her kitchen. Honestly, there is something so special about making a cafe latte first thing in the morning in your own kitchen.
When we looked for a new refrigerator last year, we saw the smart fridges that include a Keurig coffee maker installed in the door. I'm the only coffee drinker in my house so we opted for the less expensive "standard" fridge instead.
A smart meter is a helpful tool for small households of 2-3 people who don't want to pay a standard monthly energy fee like other families do. If you don't think you will spend $80 worth of energy each month then installing a smart meter is a great idea because it will allow you to day what you use and track what energy you are using each day. You'll be able to see your gas and electricity spending each day and if it is starting to rise a little too much it means that you can change your habits to save money.
Who doesn't love a good gadget? There are loads of handy gadgets you can bring into your home this year and you can have some fun and see how many different ones you can integrate into your life this year.
Please note that some of the links above and below are affiliate links, and at no additional cost to you. All opinions are my own.
Interested in shopping for a few items? Here's my list of gadgets that we used for our home. My husband installed them all. He is handy but if you follow the directions, they really are doable.