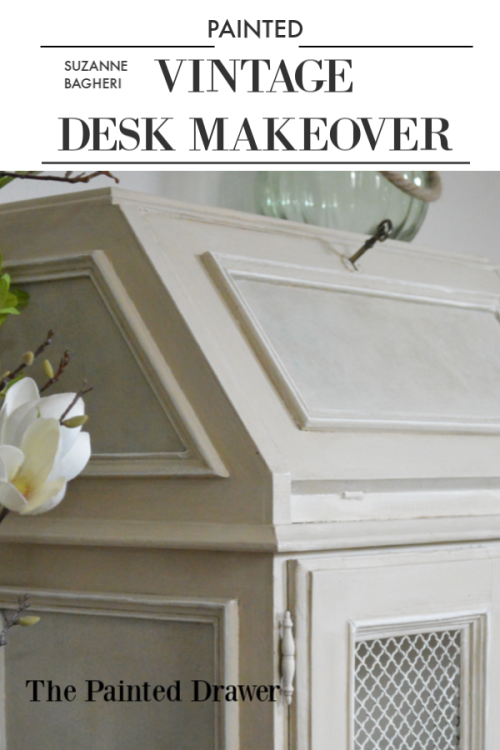 This week's makeover is such a sweet little piece. It arrived already painted in a very stark white with a dark glaze that had been applied over top. It was chipping all over and just needed an update.
Laura wanted to warm it up so it will look pretty in her foyer. She also wanted the panels to pop a little with a change of color but not dramatic a change.
For this look, I went with Annie Sloan Old Ochre for the base coat over the entire desk. For the panels, I layered by stippling on Annie Sloan Duck Egg Blue, Paris Grey, more Duck Egg and finally Old Ochre to create a soft, muted finish. The raised paneled trim was quickly brushed with the brighter white for contrast.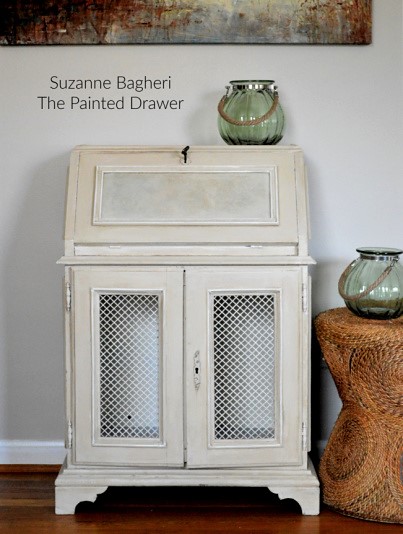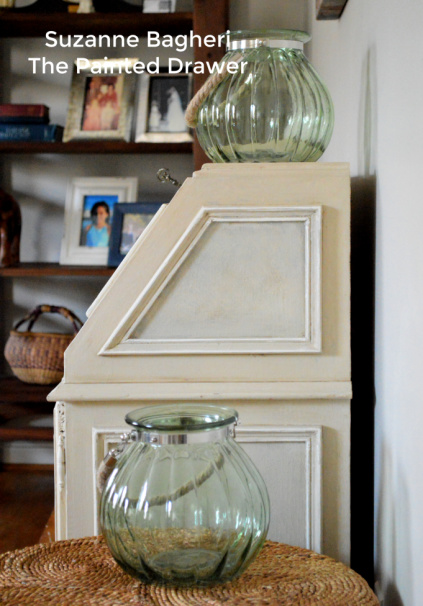 The interior on the top and bottom, plus the old grilles were painted in a brighter white (AS Old White) to freshen it up. The little drawers were painted in Old Ochre.
The final step was adding both clear and dark wax over the whole thing. I have learned a great trick with the dark wax – Mineral Spirits! Just dab your brush in Mineral Spirits and then into the dark wax before applying. It allows a lot more control over how much you add onto your finish. I definitely need to create a YouTube tutorial on this tip.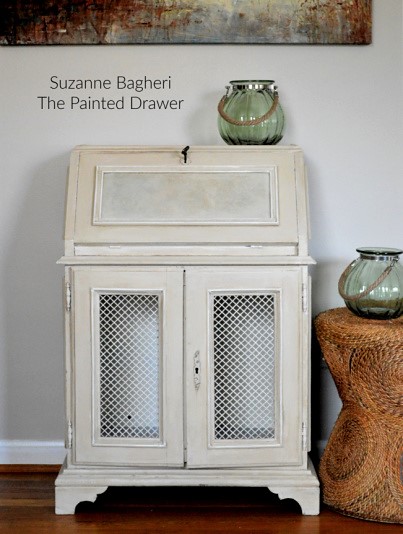 [envira-gallery id='31856′]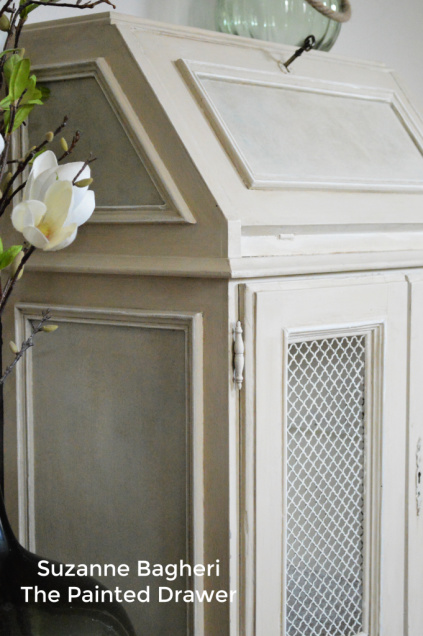 Have a wonderful week and I'll share the most awesome Facebook Marketplace find ever soon! Honestly, I am a little obsessed with FB Marketplace and if I had more time and a large truck and a strong helper, I would be out every week picking up all the great finds I see on there.
Oh, and the blue chairs (from last week's post) have won! I'll be working on those over the weekend and thanks so much for your input!