I hope you are enjoying the first week of August!  I can't believe how quickly the summer months are flying by.  We leave next week for vacation, a nice break for us to spend together before Matthew returns to school.  We aren't really beach people (although I do enjoy a day at the beach) and so we are headed to Chicago to explore the city, watch the Nats play the Cubs and eat Chicago deep dish pizza!
Last week, I decided to (once again) paint my kitchen cabinets. I had previously painted them in General Finishes milk paint in the color Antique White, with Millstone on the bottom cabinets.  After living with it for so long, I decided it still was too dark for my taste.  Plus, the paint had started to chip in places where it was used constantly, near the cabinet pulls.  I likely should have applied a more durable sealer on them.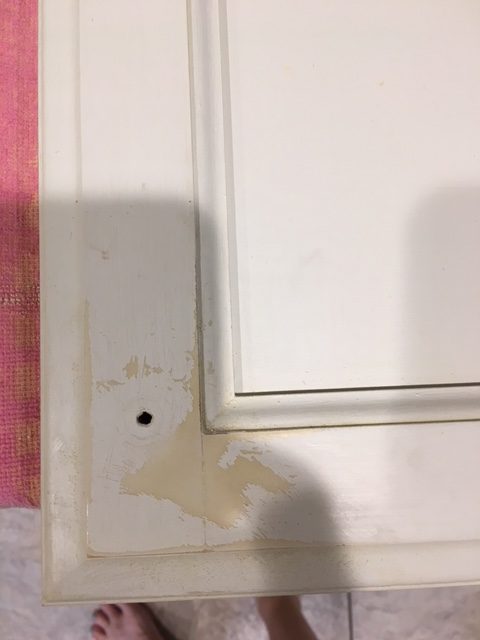 I decided on a brighter white, Benjamin Moore Cloud White for all of the cabinets. I had the color matched at Home Depot.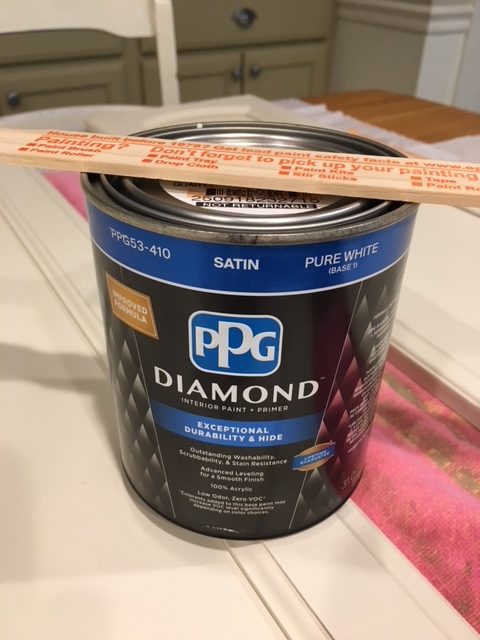 Once I got going, I decided to take down our glass fronted cabinet and will install open shelving in its place.  The cabinet is safe and sound in our basement, in case I wish to put it back one day.  Here is a picture of the cabinet that I removed with the attached shelf underneath it. I am going for a more streamlined look and the shelves underneath the cabinets on either side of the sink came down as well.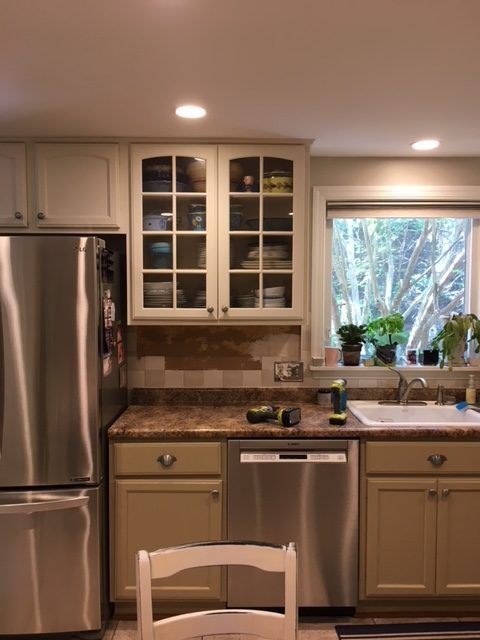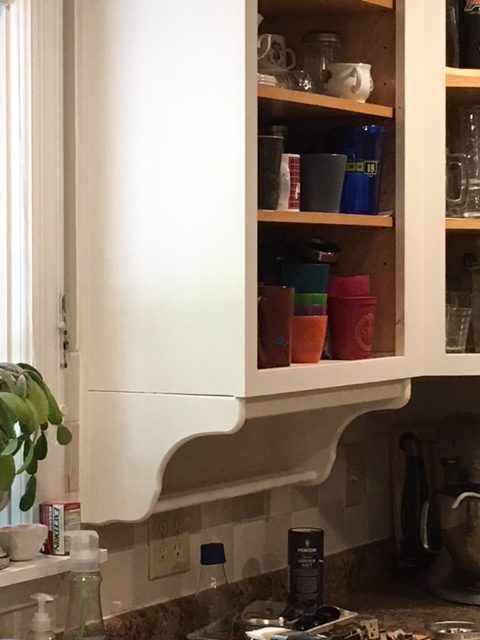 While at it, I started taking down the backsplash.  This is how I roll, I just quickly decide on something and start demolishing before really thinking it through.  My husband was recruited for the job 🙂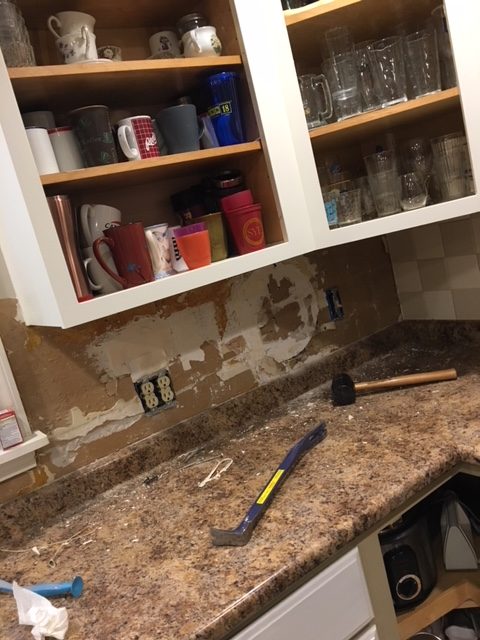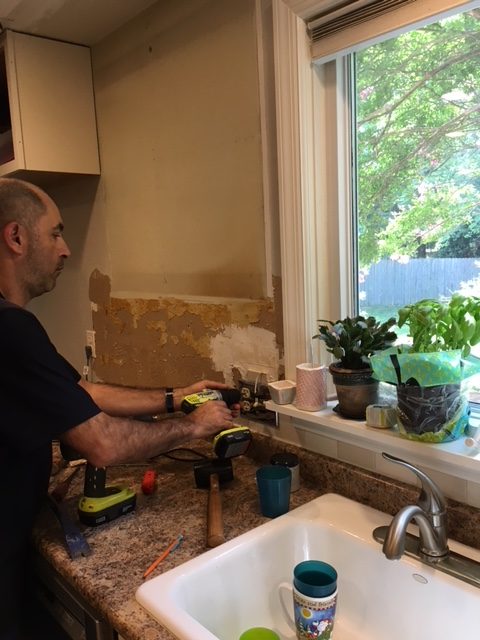 Anyway, we are left with a bit of a mess!  We will install new tile after we return from Chicago and I'm hoping to get new countertops installed in the fall.  I love the look of quartz and am leaning in that direction.
As far as furniture transformations, I'm about to embark on this vintage desk.  These always turn out so well and I'm looking forward to getting this one done!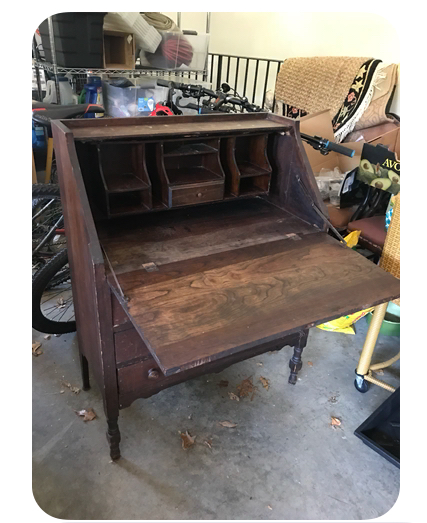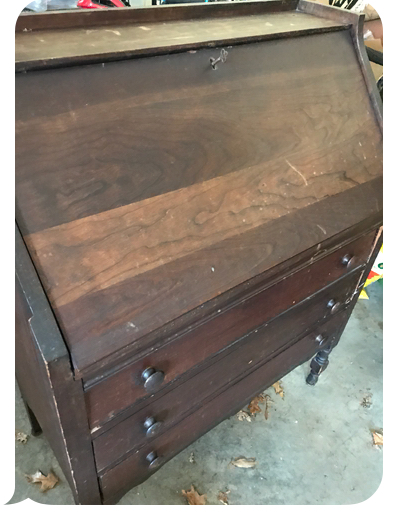 Have a great weekend!