I have a wonderful new custom piece to work on for a fantastic new client, Alisa.  She and her family recently moved from a townhouse into a large old farmhouse in Potomac, MD.  She has been busy finding interesting and one of kind pieces to furnish it and has been looking for ages to find the right piece for her entry. It had to be the right size for the space and she wanted it to have large drawers to store the kids hats/gloves and dog leashes.  It also had to have farmhouse charm!  This just popped up on Craigslist and fit all of the requirements.  The shape is gorgeous with its serpentine drawers.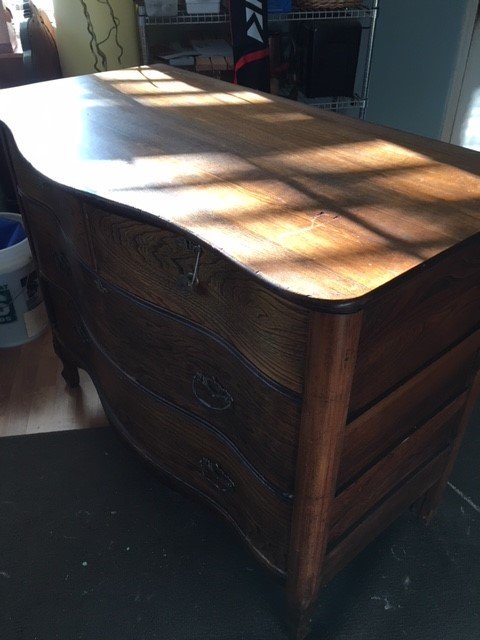 On first glance it is fine "as-is" but up close there are a lot of dings and chunks missing out of the veneer.
I will keep you posted on the process!