I found these little tables a few months ago.  I loved that they were a pair, super sturdy and had a lot of detail.  They have been waiting patiently in my garage for their makeover.  I thought to bring them to Luckett's Market this weekend, so their time had come!
I decided on blue and started with a darker hue and added a paler wash on top to create interest.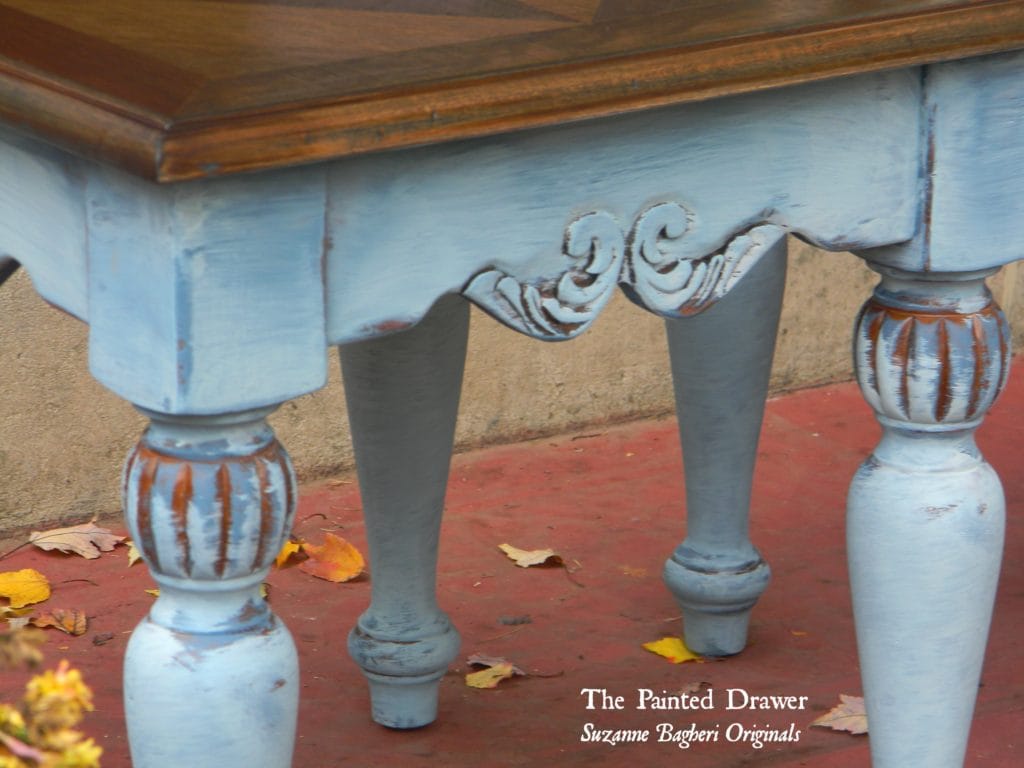 I was originally going to paint the tops as well.  After I saw how they looked in contrast with the blue, out came the sandpaper. 
The refinishing allowed the cutouts to really pop.
 I am spending all day today and tomorrow painting in my (cold) garage! Brrrrr!  My partner Lucky will be there to keep me going 🙂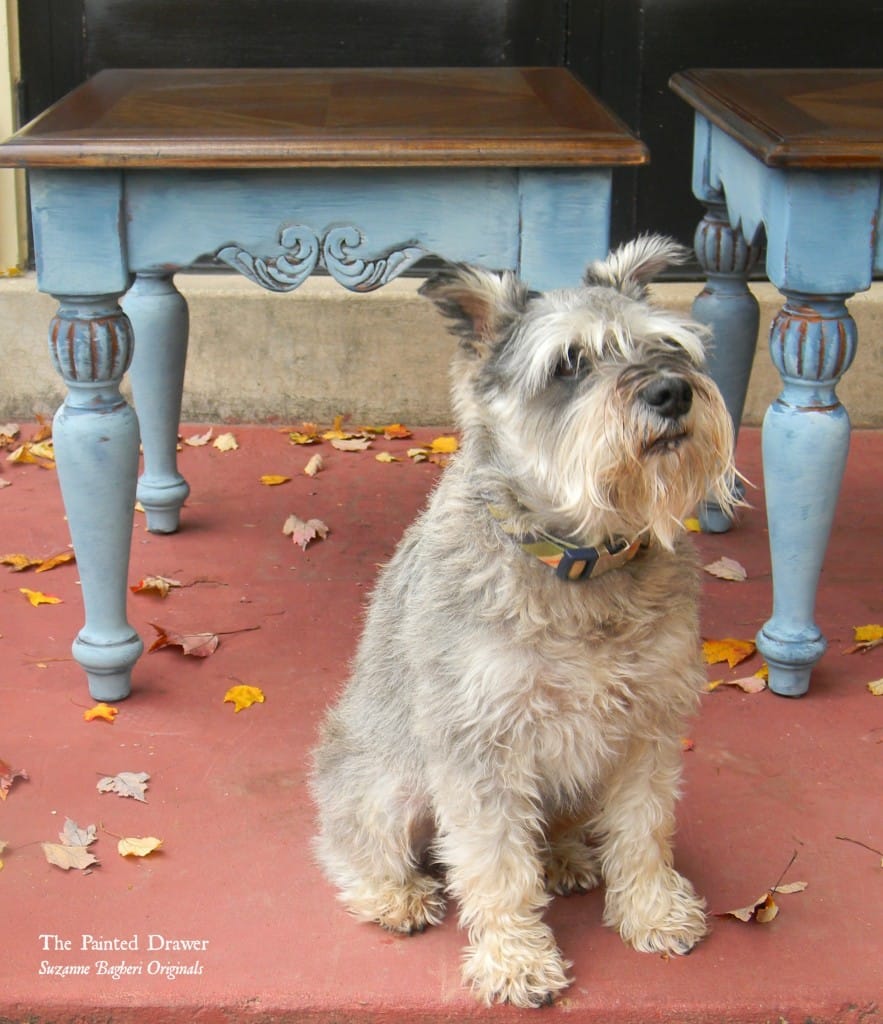 Join the Fun! I Always Love More Subscribers!