Today's Favorite Find Monday is going to look spectacular when it is finished.  It's a china cabinet that will be getting a makeover in Annie Sloan Old Ochre.  The cabinet is not vintage but its owner is looking for a change  and a lighter look to her dining room. She purchased a fantastic new dining table and chairs which are a warm, rich wood tone while the cabinet has a more cherry finish.  The Old Ochre is going to complement the set perfectly and it also ties in well with Laura's rug.  I'll keep you posted on the progress and post a few "after" shots for you!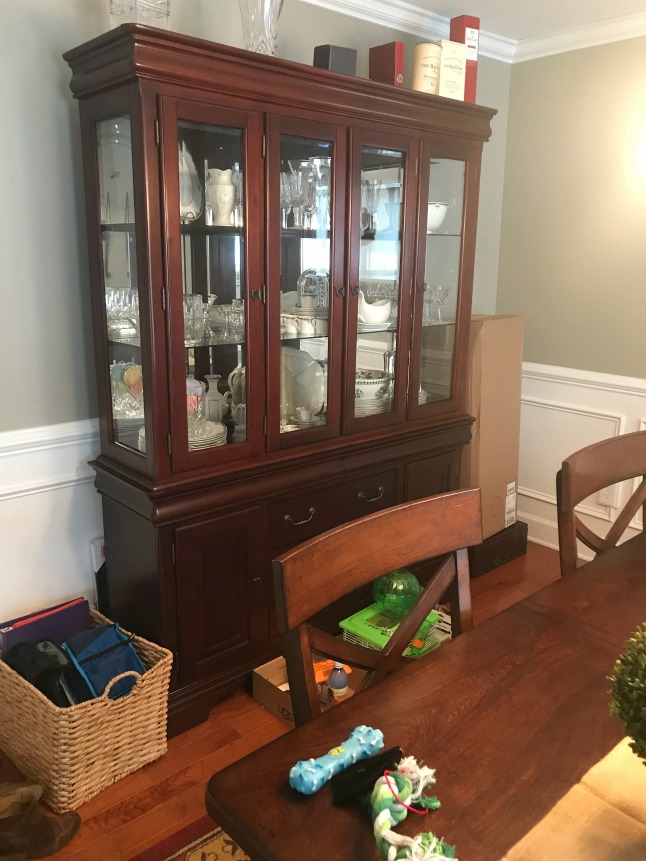 Here is the cabinet today.  It is being delivered to me next weekend and I can't wait to get started!
Oh, I keep forgetting to give you an update on my face after the PDT treatment.  It actually took a full two weeks to get back to normal. My skin is definitely smoother and it looks pretty good!  Main thing is that all my pre-cancerous skin cells were killed off.  Okay, now I won't post another selfie for a long time – promise!