I'm working on the Sweet Petite Dresser that I shared a few weeks ago.  What better color for a sweet piece than pink?  Just in time for Valentine's Day!
I'm currently in the process of removing all the old pulls to replace them (click HERE).  Once the filler is dried and sanded, I will add a few coats of Old White. I then plan on adding a wash of pink.  Here is how I am making my own pink hue for the wash.
Pour a touch of Burgundy into Old White (a little goes a very long way).
Swirl and Mix.
Voila!  You can make it as strong or light as you desire.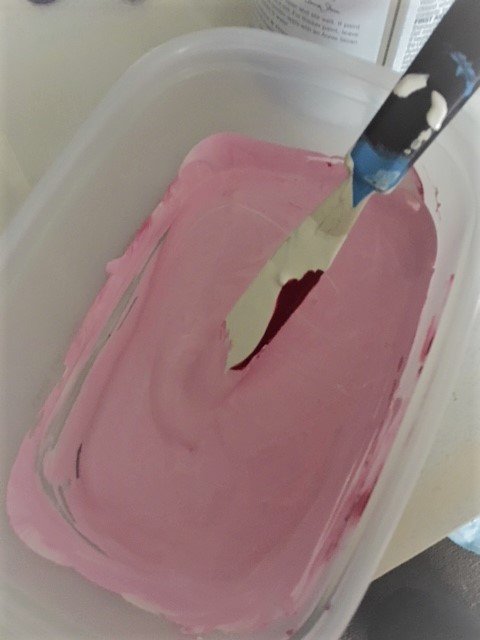 I enjoy Annie Sloan Antoinette but I wanted this piece to have a little more punch of color.  Another great Annie Sloan pink is Scandinavian Pink but that was a different pink hue entirely to what I have in mind for this piece. I'll keep you posted!

Another Annie Sloan Burgundy post share!  I used a combo of Burgundy and Primer Red on the Burgundy Buffet (below).  It really is a great color to enrich or deepen other hues.  Just remember, a little does go a long way!