Wow, guys. I haven't worked on such a large piece in a really long time. I forgot how labor intensive it is!
I posted a few weeks back about Julie's china cabinet. The cabinet belonged to her grandmother and she has it now in her guest bedroom. I happen to love the old bubble glass doors! She wanted it lightened up to reflect her home's style and decor.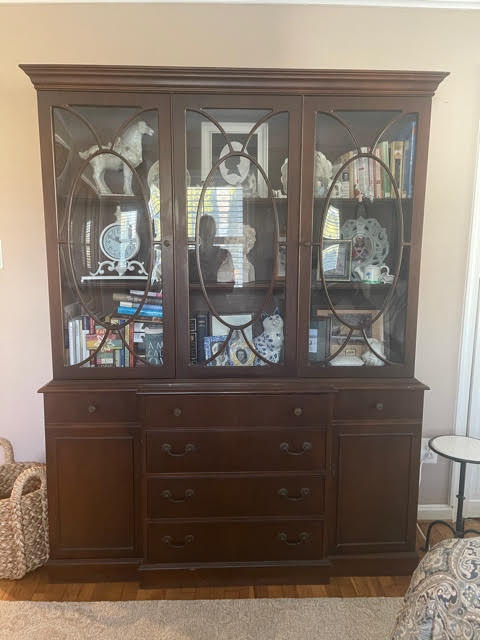 We decided on Dixie Belle paint in their new paint line, Silk. This is the same paint line that I just used on the Conch Dresser and I knew I wanted to use it again for this project. The paint is completely all in one, so basically no wax or sealer is required. I also love the finish and to paraphrase Goldilocks… this paint is too flat, this paint is too shiny, but this paint is just right!"
Before applying the first coat, I applied the sealer, BOSS from Dixie Belle. This was my first time using the product and I was impressed. It goes on easily and is clear. It gives the piece a good base coat so lighter colors can be applied without any bleed through (when the wood tannins basically seep through into your paint application and are impossible to eradicate). We chose a beautiful, light neutral color, Oyster for the body and the interior was given a pop of blue with Duck Egg.
This piece was very lightly distressed, new pulls were added to complement the original that are on the drawer fronts, and that vintage bubble glass was shined to perfection!
Here is the video on the process and a few pics to share!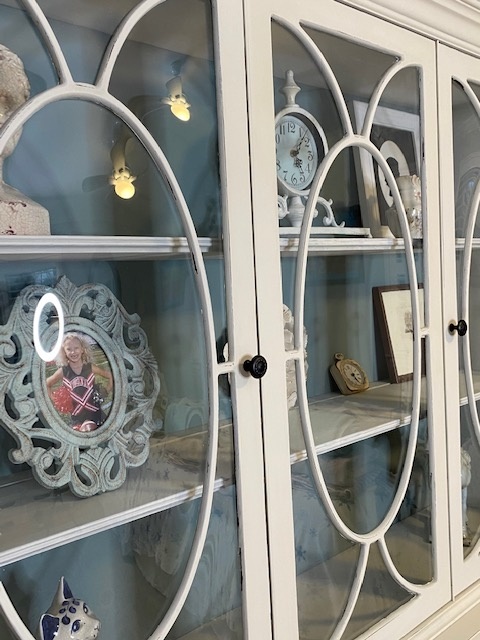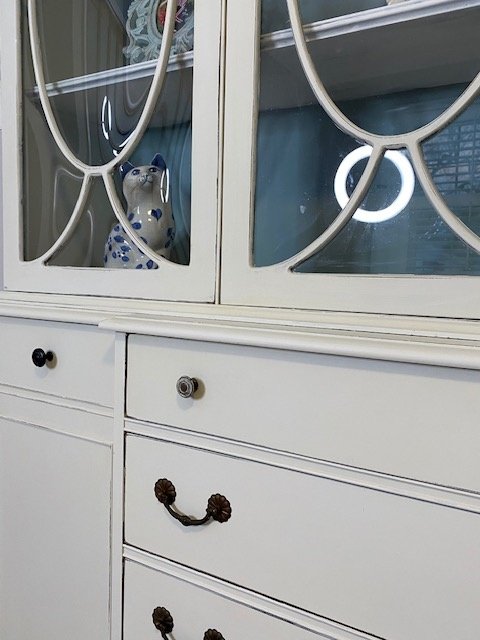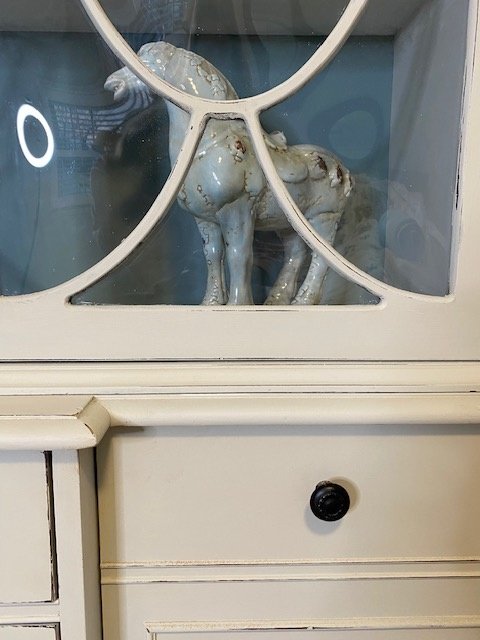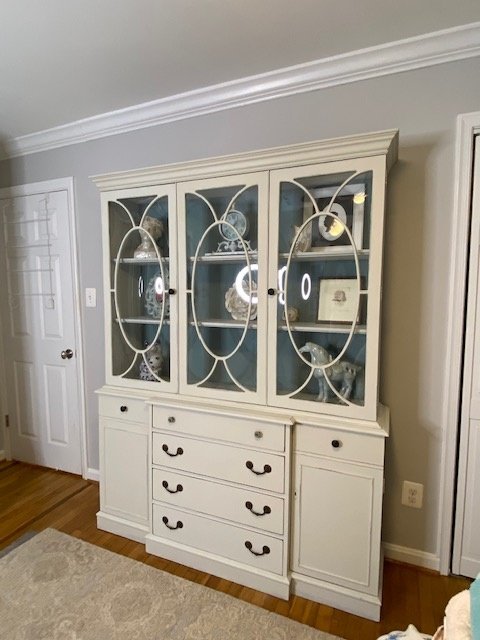 Julie's Cabinet Product List:
Dixie Belle Silk in Oyster (not yet on website for purchase)
Dixie Belle BOSS (prevents bleed through)