The vintage bar is finished! Whew, this one took a lot of elbow grease!
My friend found this piece at a thrift store and initially walked away. She thought about it and decided to go back and it was still there – meant to be! She purchased it and it has been in her garage ever since.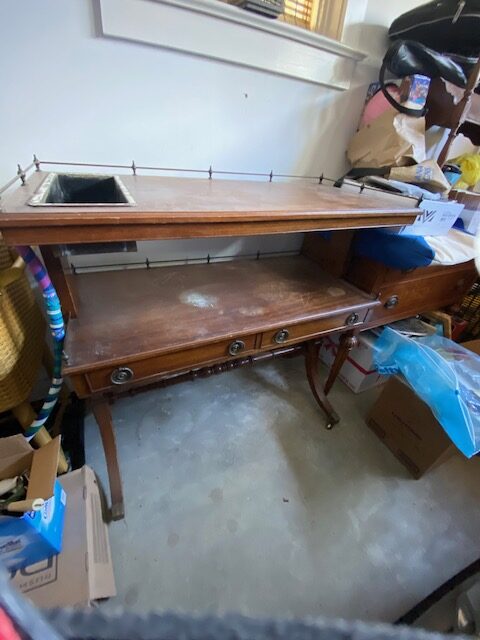 This piece was solid but in pretty bad shape. All of the brass needed cleaning (post), including its brass feet and wheels. You can see the result of the Brasso cleaner on the hardware below.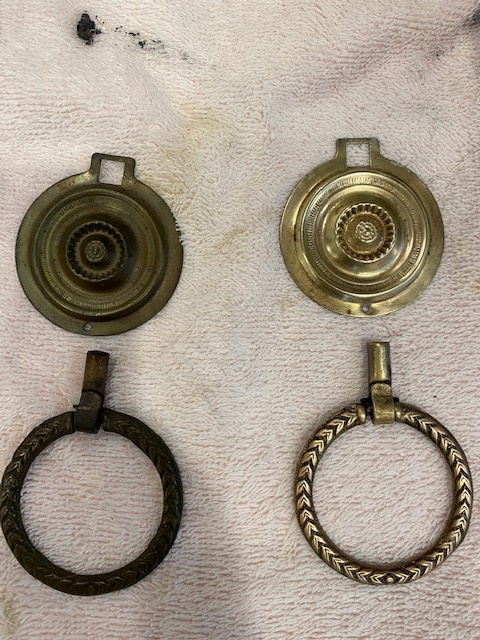 The top was sanded all the way back and then stained in General Finishes Java Gel Stain for a rich, deep tone. The body was painted in three coats of General Finishes Lamp Black milk paint and sealed with their High Performance sealer in their flat finish.
The ice box was a total mess! It pops into an opening that is cut out on the top of the bar. Upon closer inspection, I realized that it actually is copper. I used an all metal cleaner that I have and did my best to give it back its shine. It has that old patina that suits the piece. I'm thinking that Michelle can actually use a tupperware insert inside the box when she actually uses it to put ice in.
Here is the result!
Please note that some of the links above and below are affiliate links, and at no additional cost to you. All opinions are my own.
Get The Look!