It's
good to be back
!  I have some bits and pieces to share on today's Favorite Find Monday.  I found them all randomly last month and just now am having the chance to post.
First up is this console table.  It was on top of a bunch of old junk in a thrift store.  Solid wood and all the pieces are there.  I believe it was around $15 so I good deal!  It will be a fun project to work on and see it literally come together!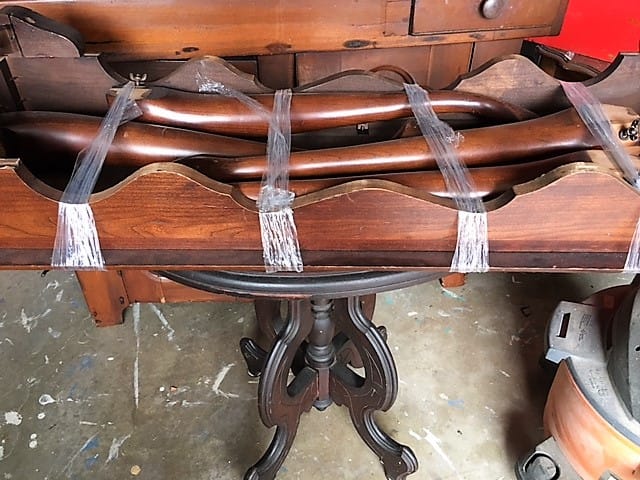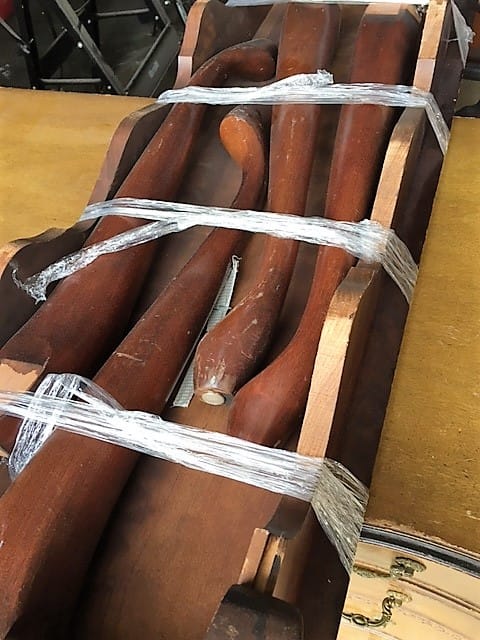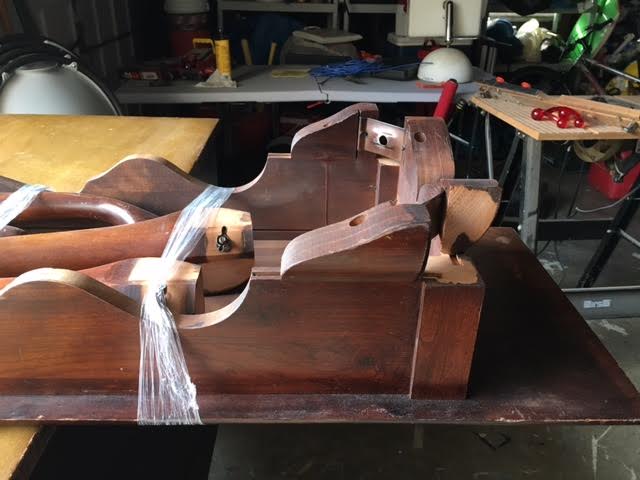 The second is this little vintage table base.  Typically, these tables have a marble top but sadly that is missing. I couldn't leave it behind as I thought that one day I will be able to get a new top made.  In the meantime, it joins the other pieces in the garage!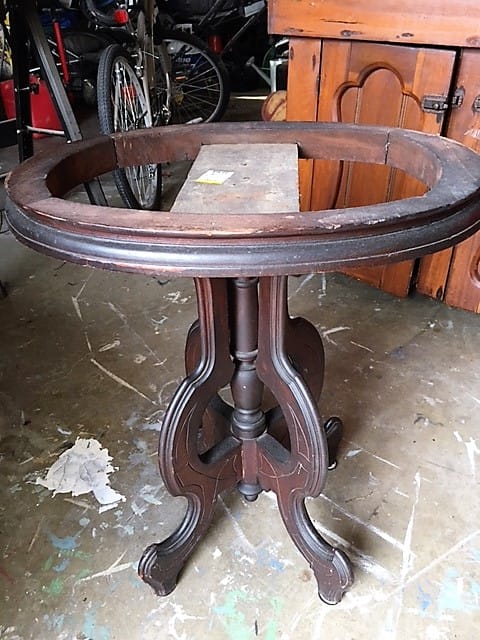 And last up is this sweet little bench.  My daughter, Ella just got a new bed and we are changing up her room a bit. I can't believe it but we plan on – gasp – painting over the stenciled walls (post HERE)!  I think this bench will go in it.  She isn't so keen but once painted and with new fabric, it may pass a 16 year old's decor test!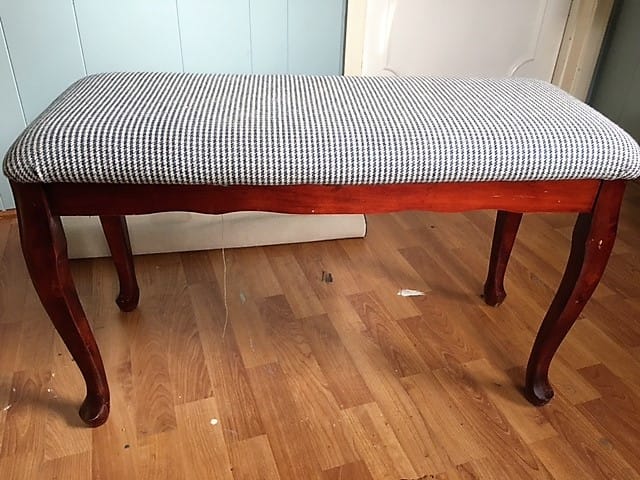 I'm working on the Bowfront dresser this week – stay tuned for the progress!