Happy Monday, everyone! I hope you all had a great weekend and for those who have Christmas on the horizon, that you have all of your shopping done!  I had  meant to post over the weekend and share another English Christmas Dinner recipe and a PDT Face Update but honestly, my face hurt and I felt sick.  I just needed to rest.  I did manage to get out on Saturday (and scare some shoppers) but I had no choice.  I have tons to do before Christmas and sitting at home all day is impossible. It is horrible going out looking so terrible and people did try to avert their eyes and I don't blame them. Thank goodness for online shopping!
Here are my face updates from Friday evening through this morning.  It is improving but still not great.  The pain has gone and I am left with badly peeling skin, akin to a snake shedding its skin and it is pretty disgusting. Thank you to everyone for your kind wishes and it has been wonderful for me to connect and hear from others who have had Photodynamic Therapy done and their experiences.  I am not alone!


I also started working on the lovely little table that I purchased last week.  I'm going with white and plan on adding General Finishes Champagne Pearl Effects on top.  I have never used this product before and am excited to give it a try 🙂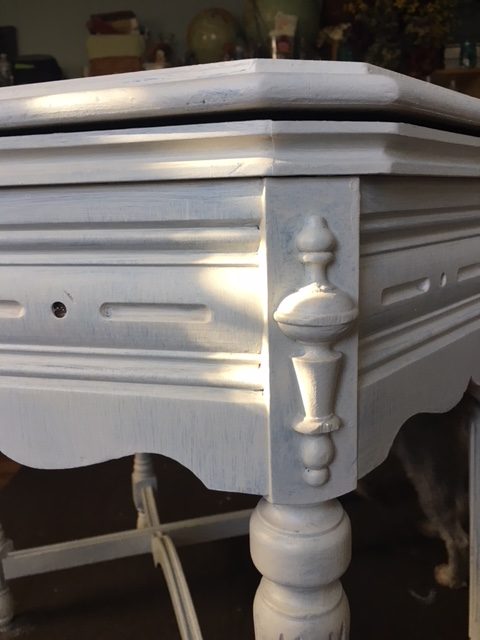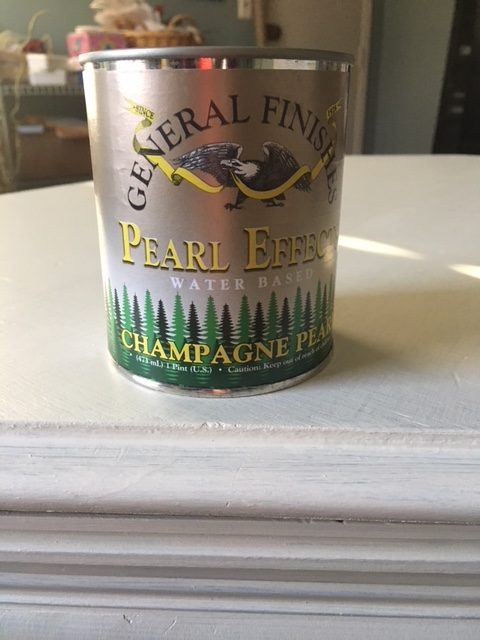 I'll post tomorrow and hopefully the table will be finished for a good "Before and After" post!