My favorite find last week was a sturdy vintage chair full of detail with soft, pale green (filthy) velvet upholstery – if you plan on repurposing an old chair, it is not for the faint of heart where dirt is concerned!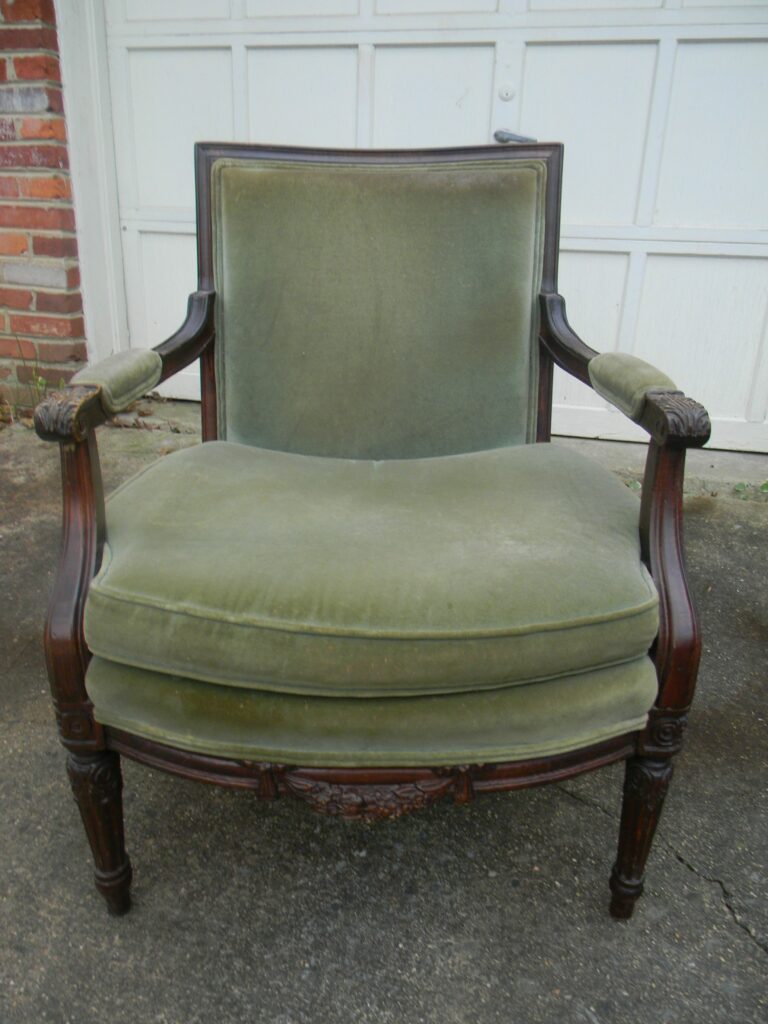 After a good vacuum and a scrub with an upholstery cleaner, the velvet was clean and much brighter.  A tip here – spray the cleaner on a table or surface first, then scoop it up with a damp sponge and apply.  If you spray directly, you can cause streaking.
I told you the detail is amazing.  There are those out there who – gasp! – dislike painting vintage furniture.  I agree that not all pieces should be painted but this chair is the perfect example of a piece that looks so much better with a coat of paint on it.  The lighter colored paint, distressing and dark waxes really make the vintage detail pop while they had basically disappeared prior.
I told you the detail is amazing!
Not only is the chair beautiful to look at, but it is super comfy too. 
A lovely addition to any home!
Join the Fun! I Always Love More Subscribers!
Linking To: