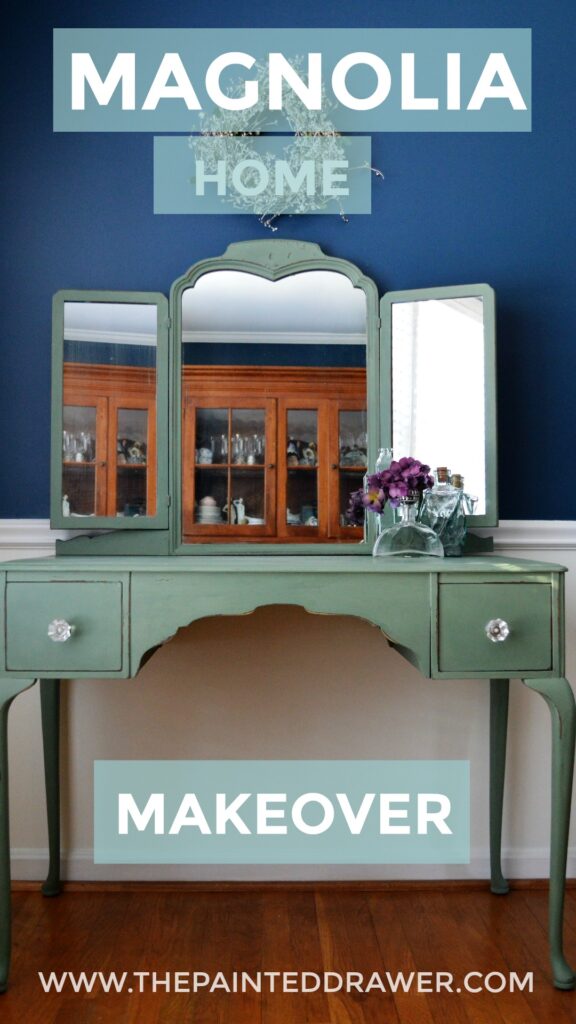 We just enjoyed a rare, quiet weekend with all of us staying warm inside during a pretty significant snow storm Now that my kids are getting older, I am appreciating these days when we are all together. Schools were closed yesterday and we spent time digging out and now it is back to reality!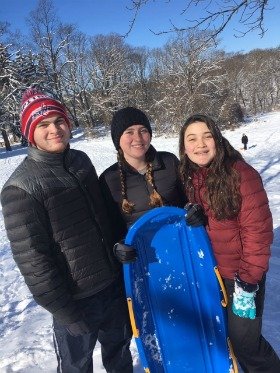 I had time to work on this gorgeous desk for a client of mine, Meg. I have done quite a few pieces for Meg over the years. You can see the Hendredon Tables, Baker Secretary and Farmhouse Red Table in my past posts.
Here I'm sharing this really lovely desk and mirror. It is quite old, with very pretty lines and working drawers. The mirror attaches to the desk and swings forward on either side.
Meg decided on the pretty green color by Magnolia Home, Olive Grove. She had seen the Empire Dresser Makeover and knew that it would tie in with the fabric she just purchased for the room.
Here is the before…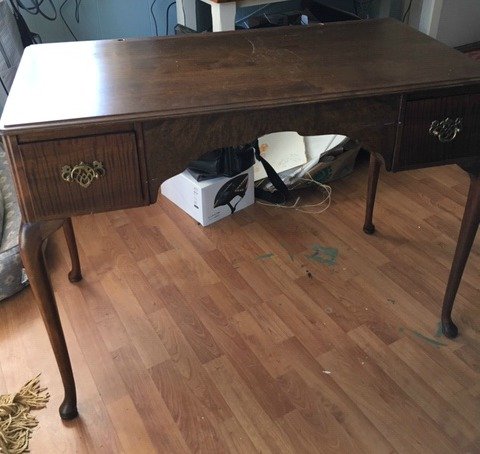 And here is the after!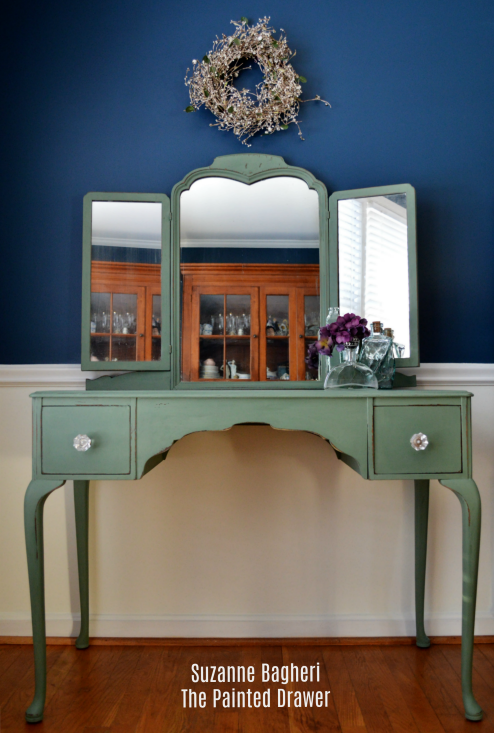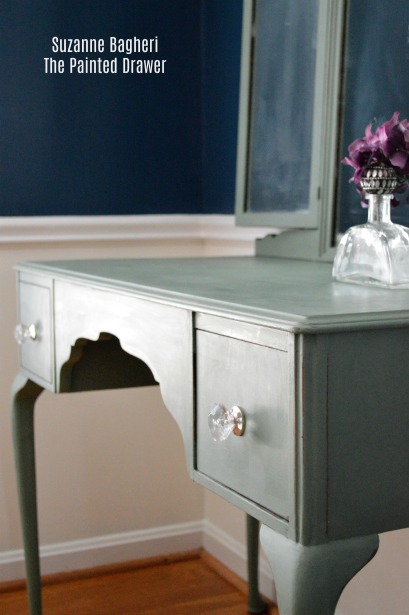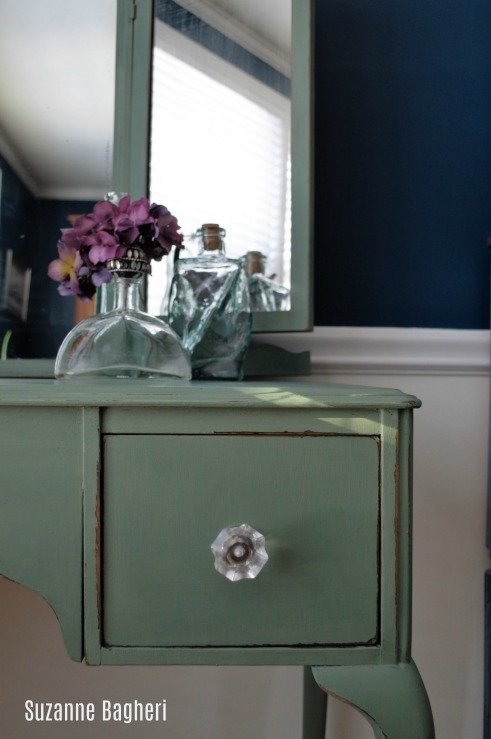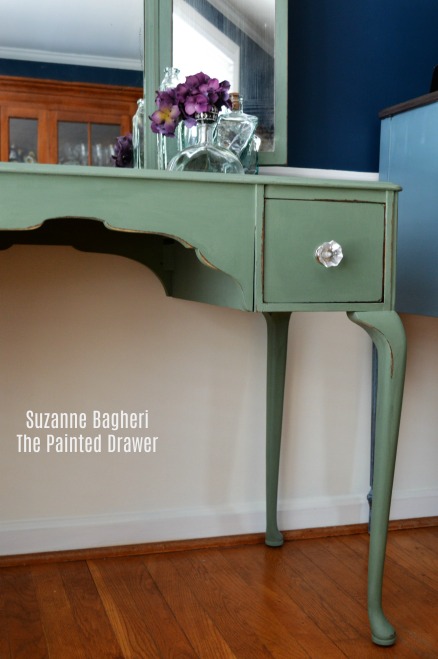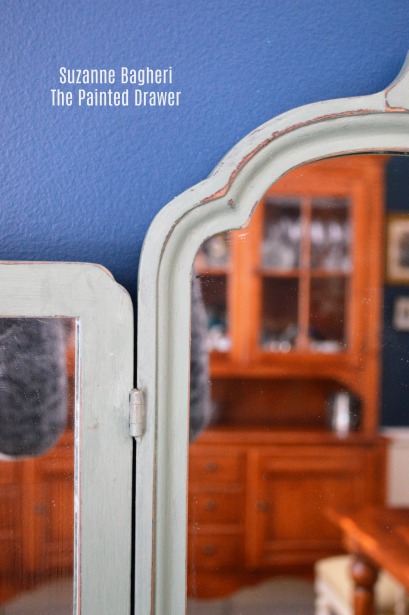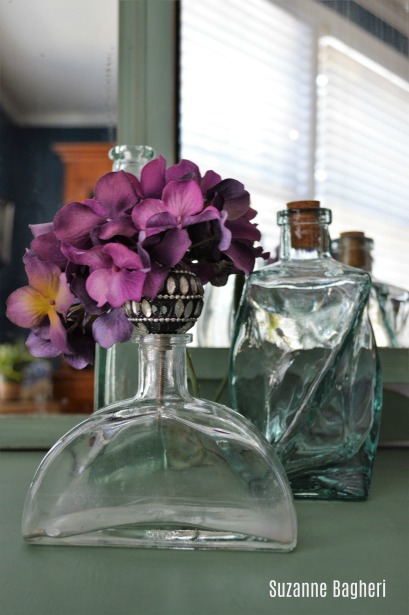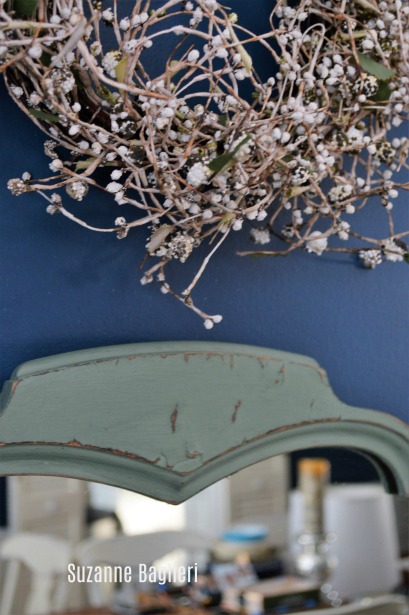 This project took two coats of paint, applied with a Webster brush. It was lightly distressed all over with 150 grit sandpaper and sealed with Annie Sloan Clear Wax. I purchased the new glass knobs at Home Goods.
FYI, I purchased the Magnolia Home chalk style paint at my local Target. And yes, I'm a huge fan of Chip and Joanna and love both their style and now their paint line!