Laurel is my mother and she fell in love with the curvy desk with feet from my last post.  Remember the "before" pic?
 Upon opening the desk, I found many papers and receipts dating from the 1940's, all from Brookline, MA.  I even found a very old social security card belonging to a woman named Baker.  I wonder if she would like how the desk looks today?
The desk that was once Ms. Baker's is now Laurel's desk…
Oh, those curves… 
I painted the inside the sweet Annie Sloan's "Antoinette".  So soft and feminine against the white…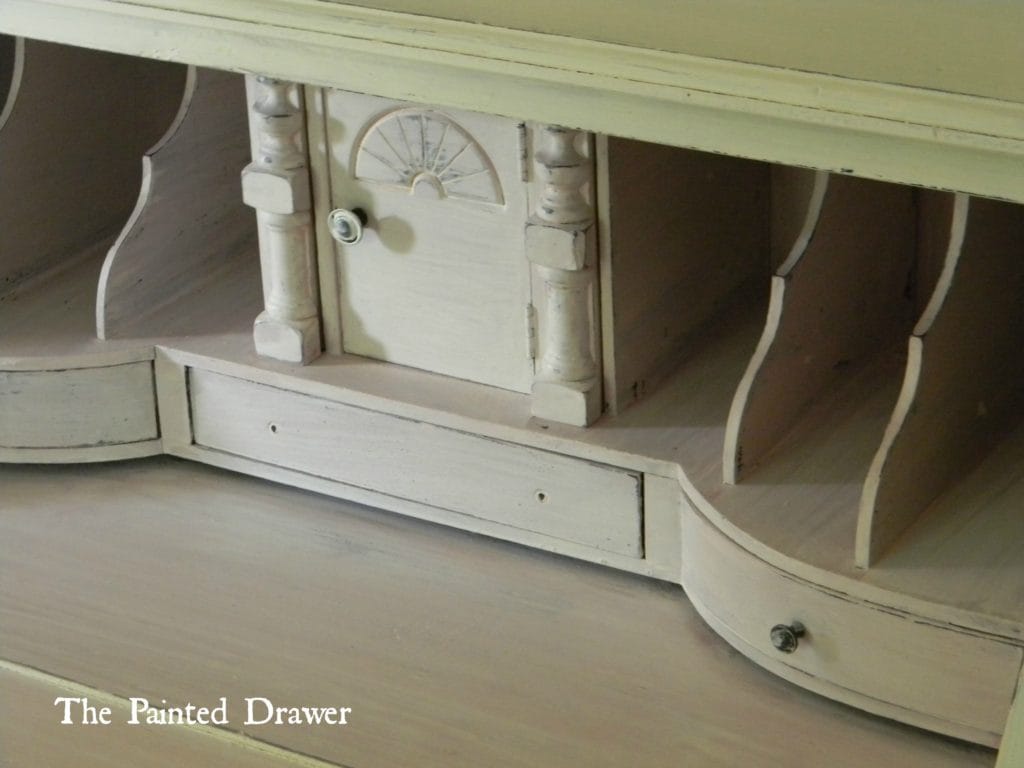 I added a stencil to give it a little bit of whimsy…
The inside of the desk has three little drawers, a center compartment and two secret little hideaway sections (the little pillars on either side of the door).  Two of the pulls are missing and I am on the lookout to find replacements.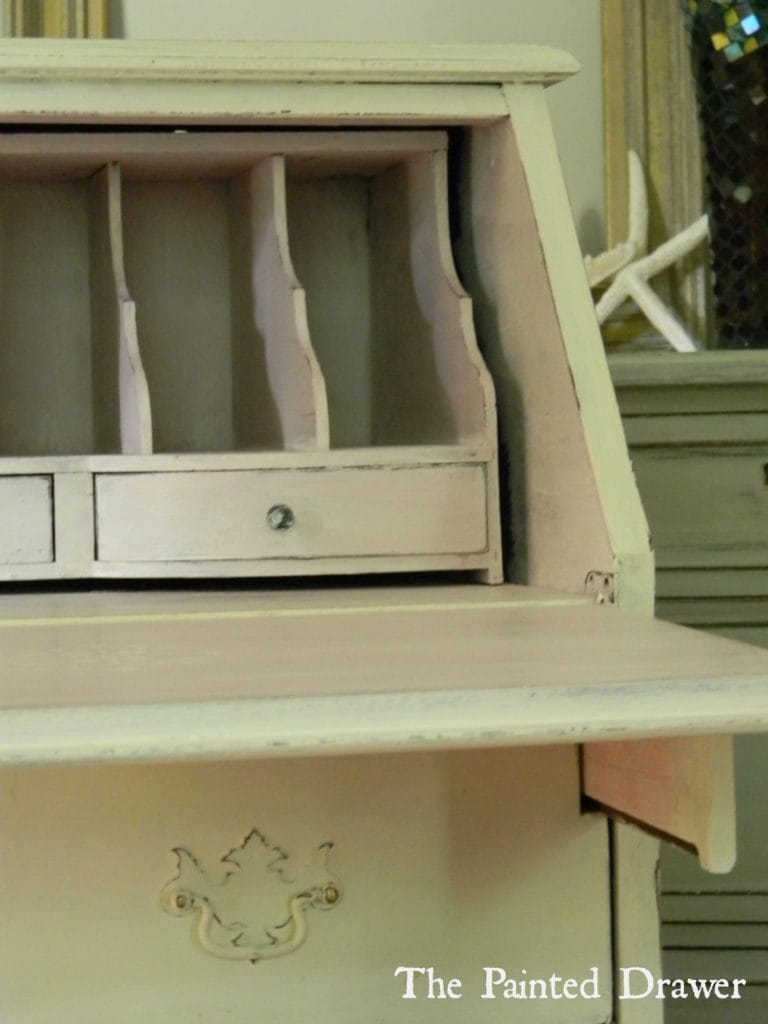 From Laurel's desk to lavender!  We drove to Virginia to a lavender picking farm.  It was a beautiful day.  Don't the pictures look like we were in France?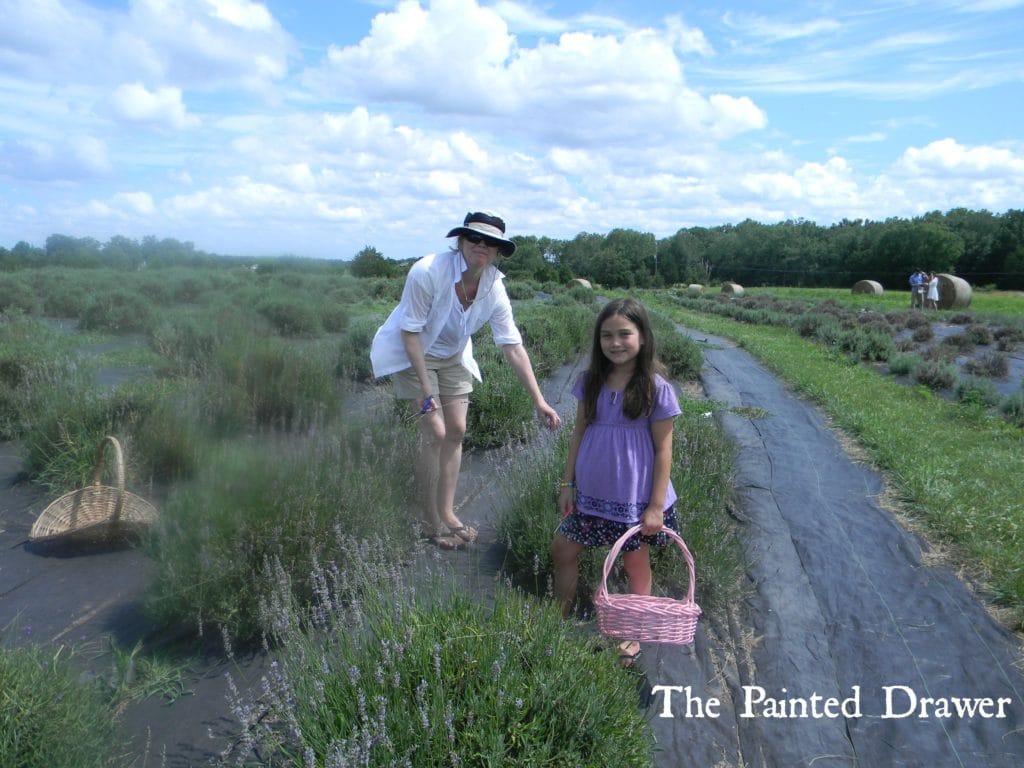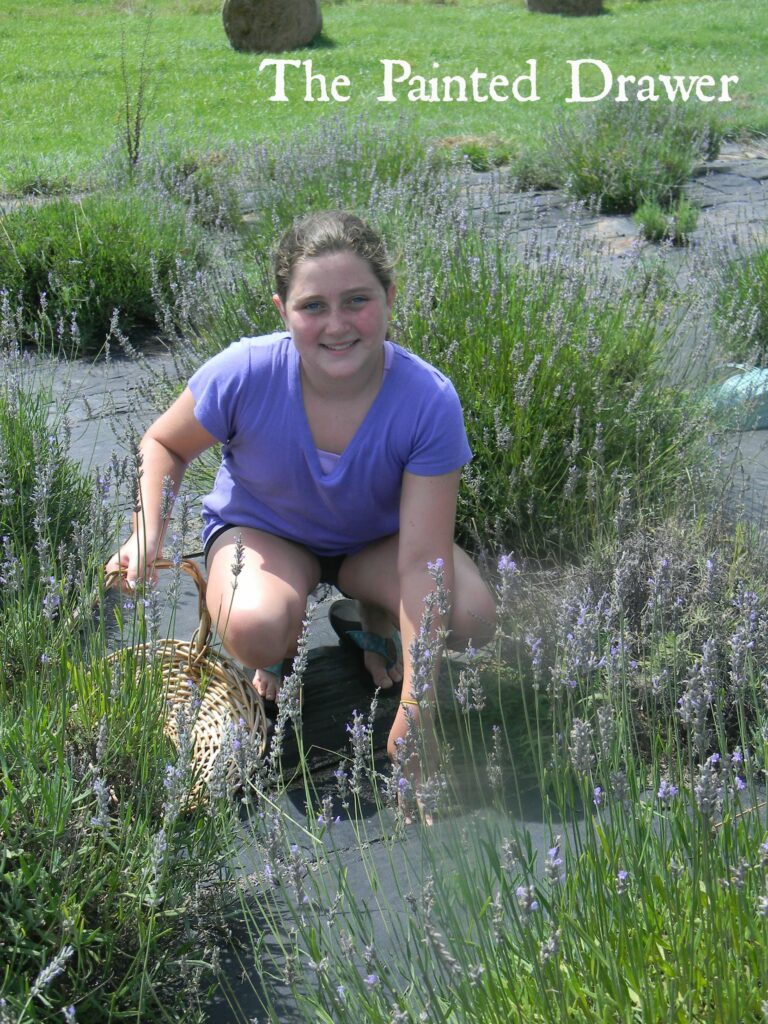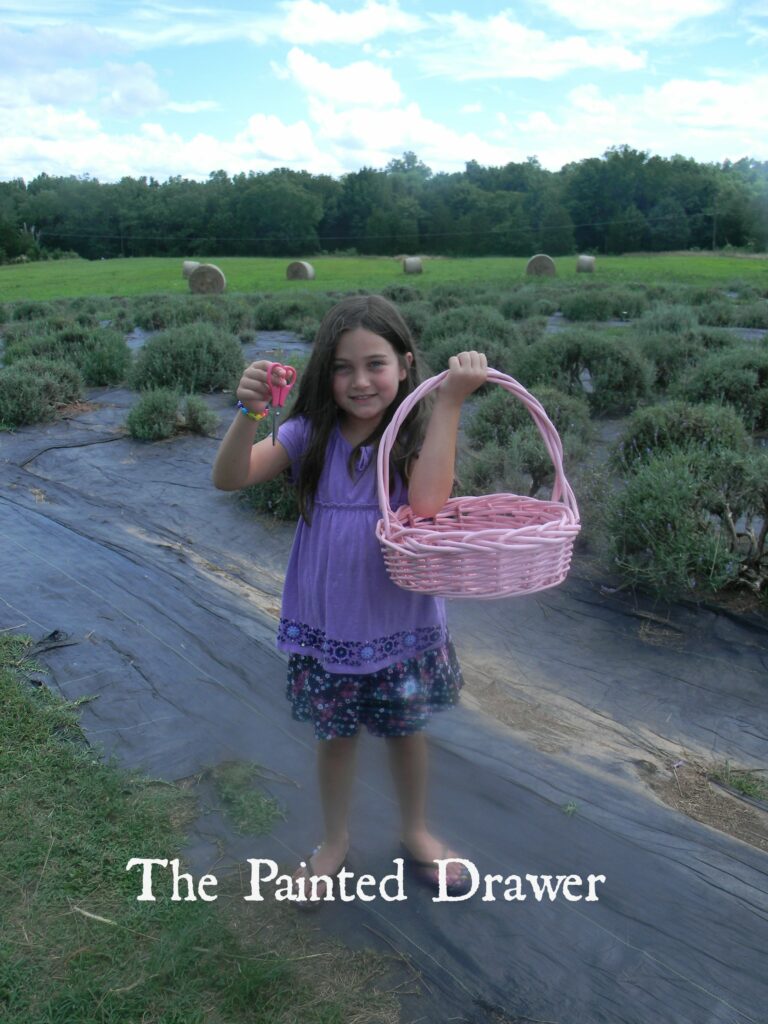 Now my room smells like heaven!
linking to: http://blog.blueeggbrownnest.com
http://missmustardseed.com/2013/07/furniture-feature-friday-favorites-a-link-party-24/
http://www.lizmarieblog.com/2013/07/inspire-me-please-linky-party-19/
http://www.shabbyartboutique.com/2013/07/shabbilicious-friday-link-party-14.html