This post is in partnership with Silk Plants Direct, but all opinions are my own
After my very ugly post yesterday (PDT Treatment) I decided to add a very beautiful post today!  We all need beauty in our lives and flowers always supply this.  I love real flowers to place on the kitchen table but I also enjoy silk flowers as home decor.  I especially love the new arrangements in the clear glass vases that seem to have sprung up everywhere this year.
My friends at Silk Plants Direct offered to send me this oh, so pretty arrangement to share with you all.  It is just gorgeous.  The colors are wonderful and the arrangement is beautiful viewed from any direction.  There are so many gorgeous varieties of silk flowers on their site that I had a hard time choosing one!  You can search via color, shape, variety or collection.  The have wreaths, flowers, plants, trees, topiaries, containers and outdoor items.
Here is the arrangement that I chose to share with you all.  The flowers look so real and vibrant.  It looks lovely on my mantle!
*This post is sponsored. I was not financially compensated for this post. I received a sample for review purposes. The opinions expressed are completely my own based on my experience.*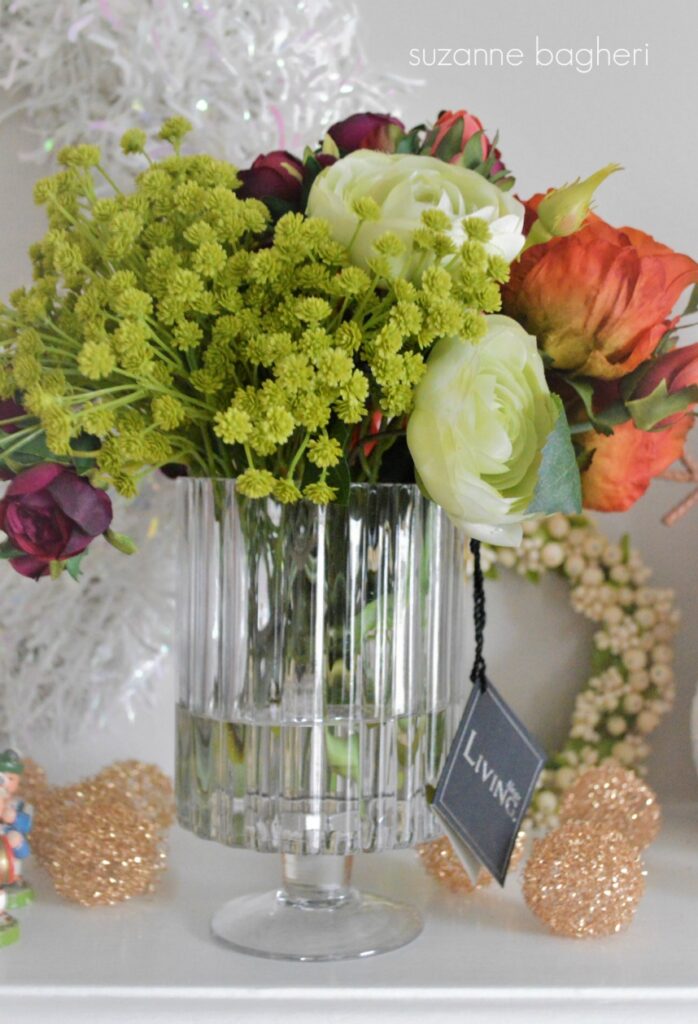 For my viewers, if you wish to purchase from Silk Plants Direct, use the code BLOGGER10 and receive 10% off your order. Their wreaths are just stunning and I may use the code to purchase one for the spring!

If you can bear to look, here is my face today (Day 2).  It is definitely not as sore and even though I look like a tomato, I plan on going out today and running a few errands.  It is the only time in my life I have wished that I could wear a burka 🙂