What a find!  Not one, but two beautiful Drexel Heritage French Side Tables!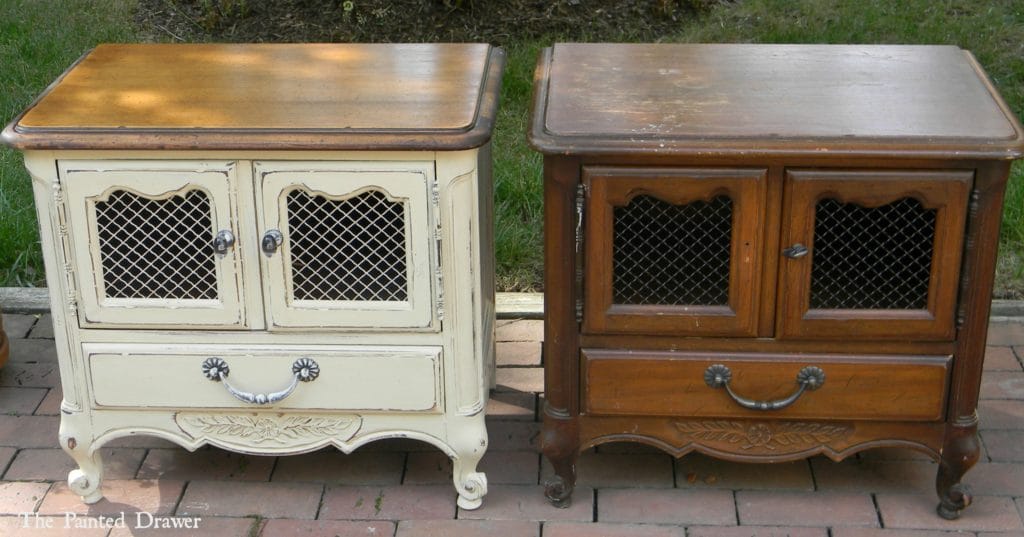 As you can see, they were not in tip top shape…but with some tlc, sandpaper, paint and waxes look at how pretty now! 
I thought it would be fun to take pics of the before and after, side by side.  The other sweet table will get its makeover tomorrow.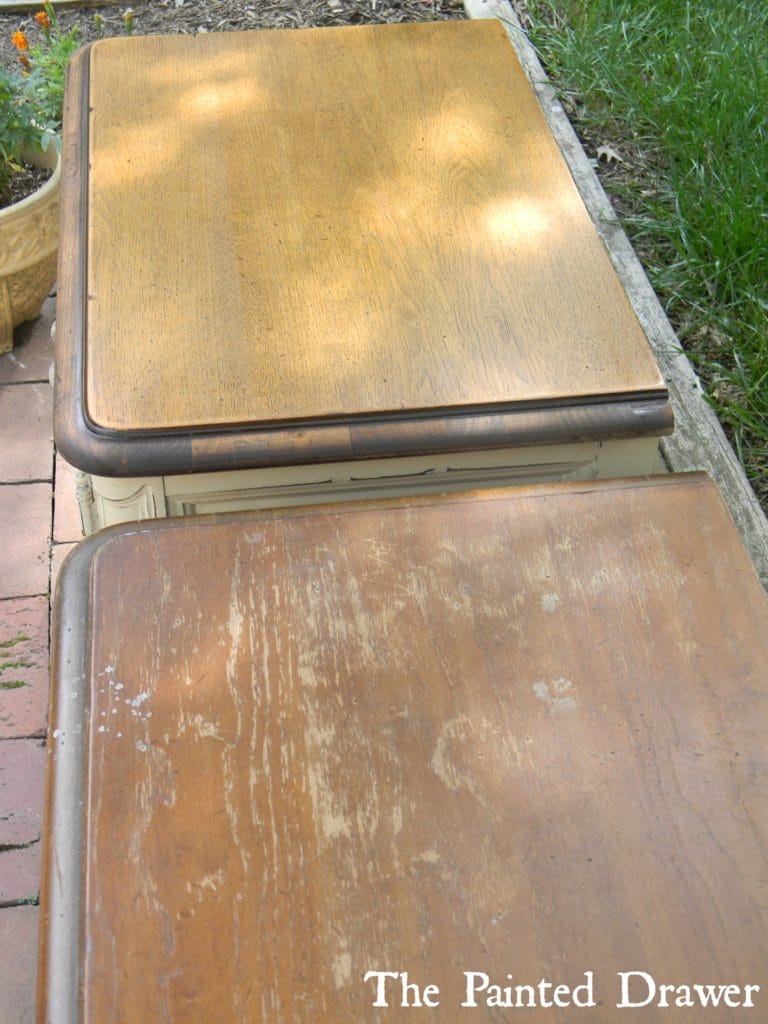 These are gorgeous end tables with such quality workmanship.  I am such a sucker for grilles and gorgeous pulls…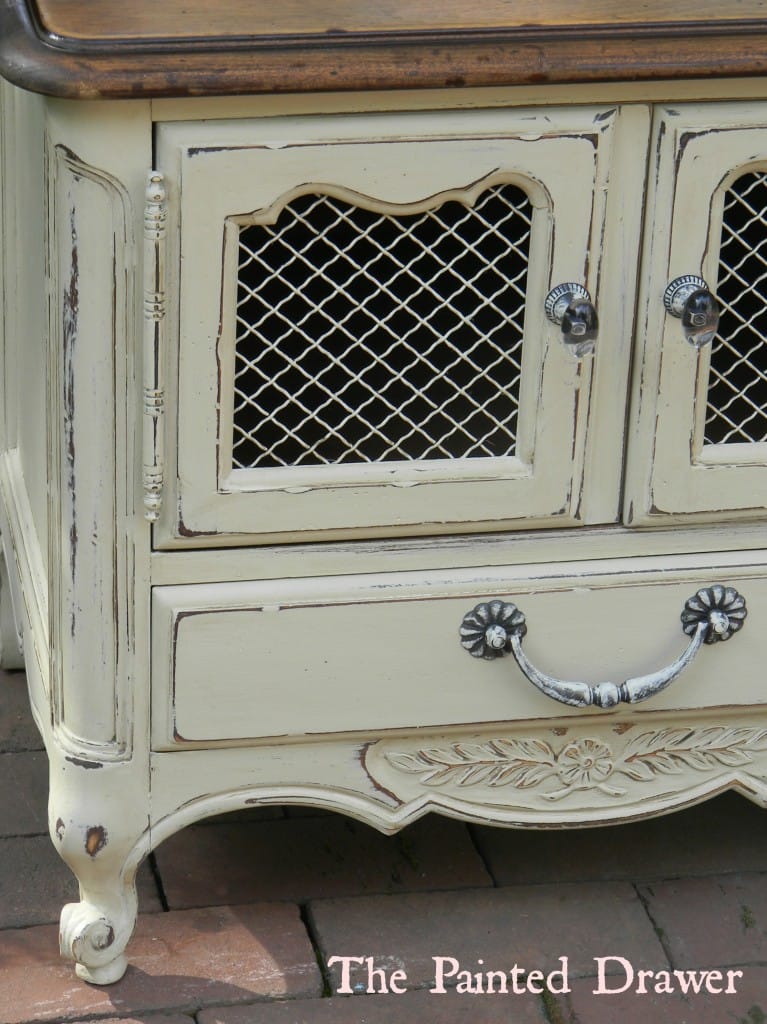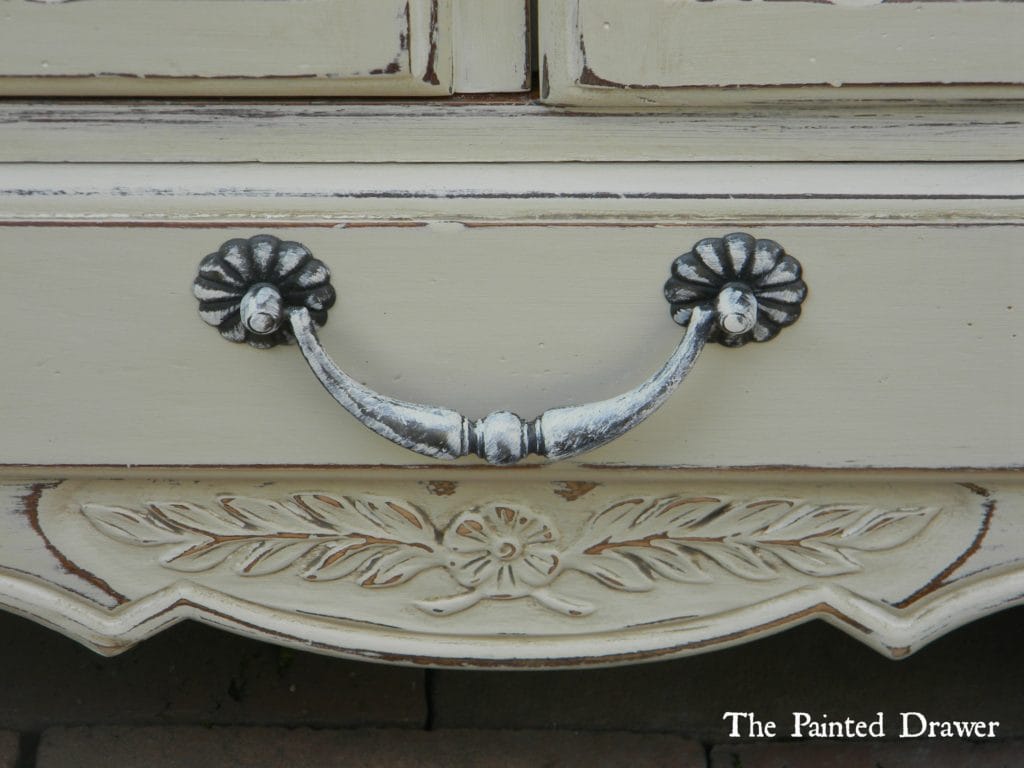 Drexel has such beautiful workmanship – even the sides are full of charm.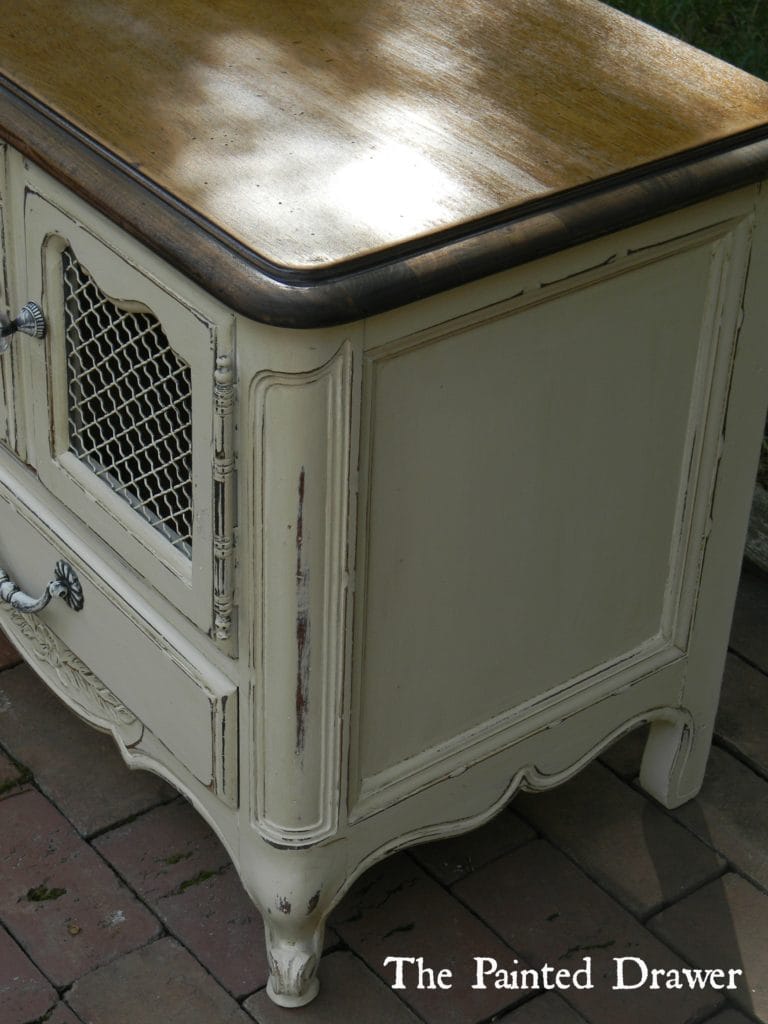 I will be posting on Etsy and under Shop Tables when finished!  A (soon to be!) gorgeous pair of French side tables for any modern home!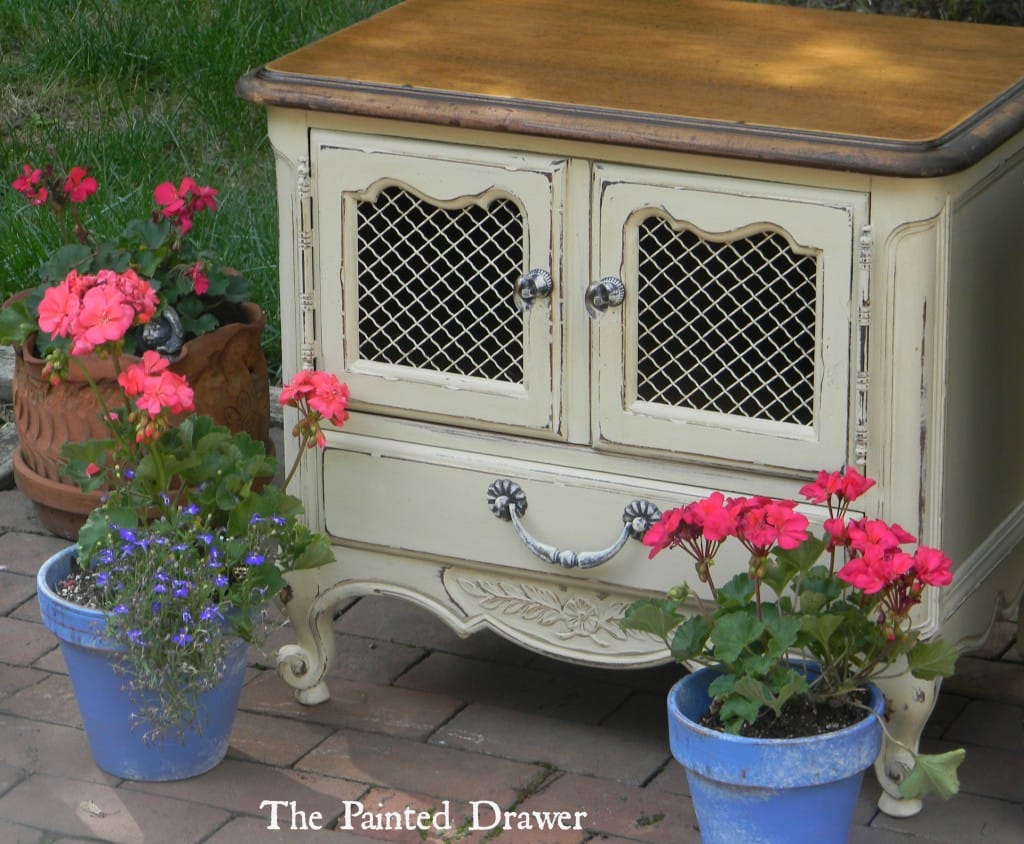 linking to: