The holidays are sneaking up on us!  My girls and I love to shop for one of a kind presents at the Sugarloaf Crafts Festival.  They set up a few times a year at our local fairgrounds.  We do a lot of our holiday shopping and enjoy spending the day browsing different booths and chatting with the artists.  We also enjoy eating lunch and goodies like fried Oreos from the food trucks!
If you aren't able to get out to a local craft show, the best way to shop for handcrafted items is online. A new sponsor of mine, Deb, spent many hours finding fabulous artisans who now sell from her online shop, Gifted Home Decor.  It is full of beautiful, hand made gifts for the home.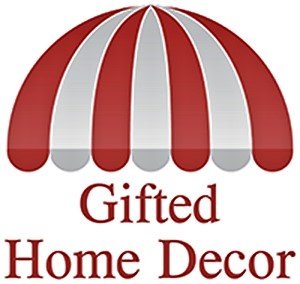 Gifted Home Decor… "Don't you love it when you come across that perfect little gift shop? You step inside and fall in love with the unique lighting, home accessories, painted glassware, handmade pottery and other wonderful crafts that you just can't find in a big box store. Well, now you can shop for one-of-a-kind American made home décor and gifts without leaving home. Welcome to Gifted Home Décor – we hope to become your favorite online boutique."
I've picked out a few of my holiday inspired faves to show you all.  Hop on over to Deb's shop for more gift inspiration!
Hudson Glass, Round Ornaments
Gio Gio Design, Lotus Menorah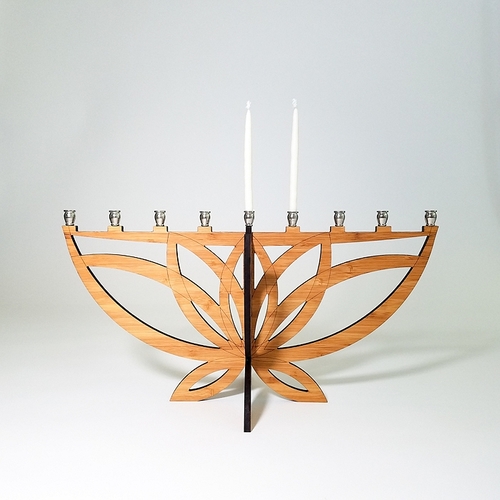 Mt. Pleasant Pottery, Leaf Berry Bowl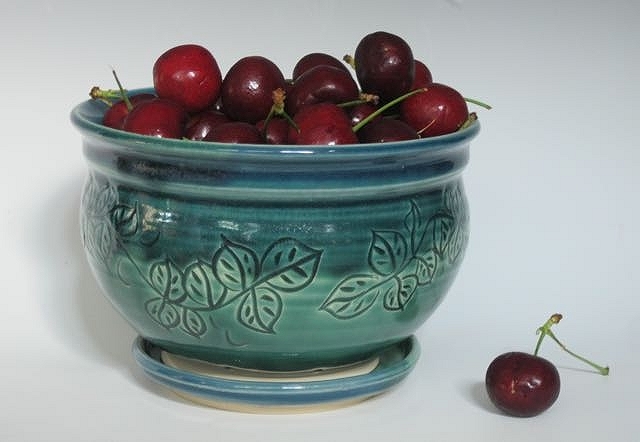 Karen Lee Ballard, Table Linens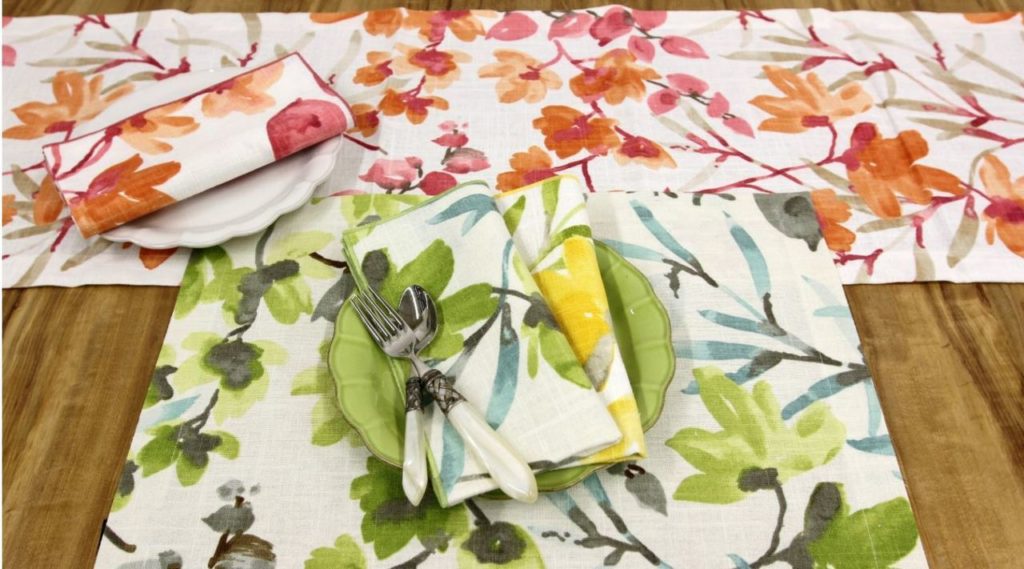 Zetamari Mosaic Artworks, Oval Mosaic Mirror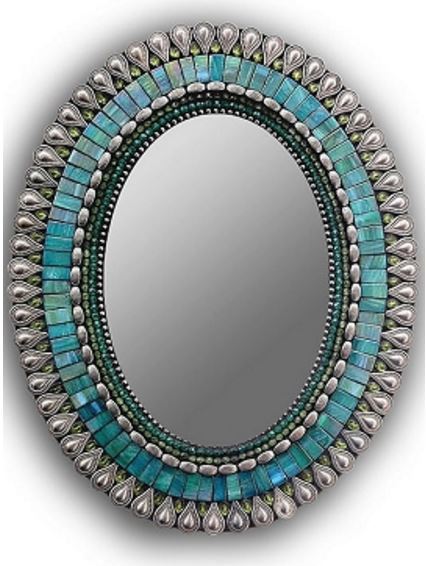 Yes, the shopping season is upon us!  We are going to New York to visit my sister over the weekend.  I will have a great new update on the Brooklyn Carriage House with a ton of pics 🙂