It has been awhile since I last shared these little French end tables.  They are a pair but one had its bottom missing – or so I thought!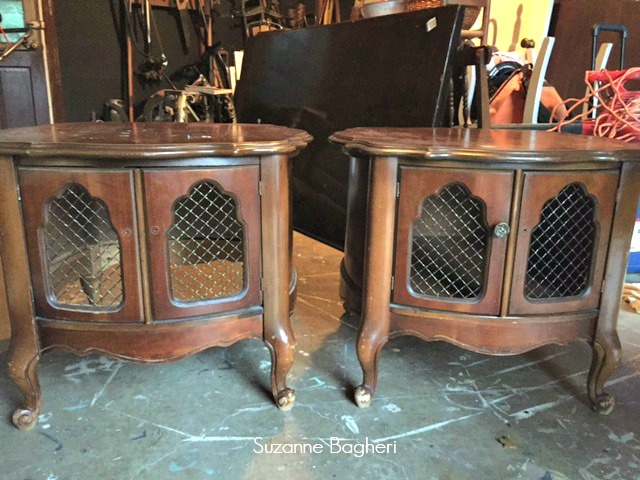 I decided to get started on the tables and first tackled the one with the missing bottom.  When I opened its doors, lo and behold, there the bottom was!  It had shifted at some point while being moved about and slid up to the very top of the interior and was smack up against the top. I managed to pry it down and voila!  You can actually see the bottom against the interior top (confusing!) in this picture.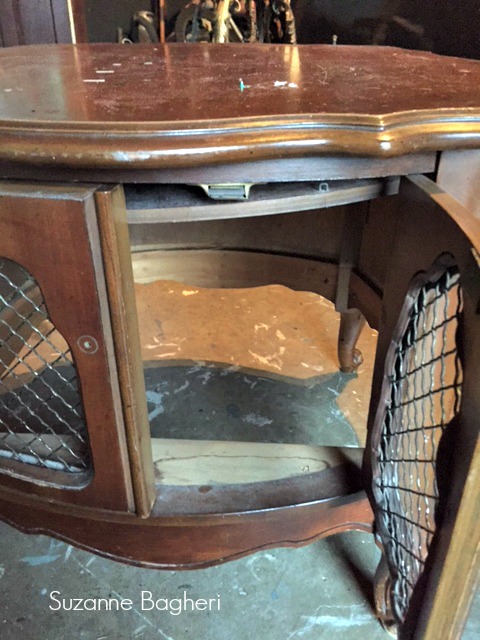 I'm still working on the final paint finish. I'm using Annie Sloan Paris Grey and mixing it about with other colors.  Today I'm sharing how the top turned out. Sometimes a lovely top is revealed underneath all of the grime and that certainly happened here 🙂
After sanding it back…wow!  It was gorgeous underneath all of the wear of the years.  Just beautiful grain.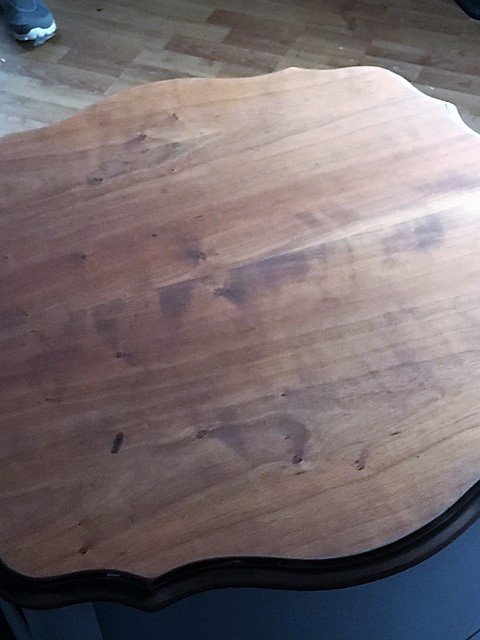 The top was stained in Minwax Early American.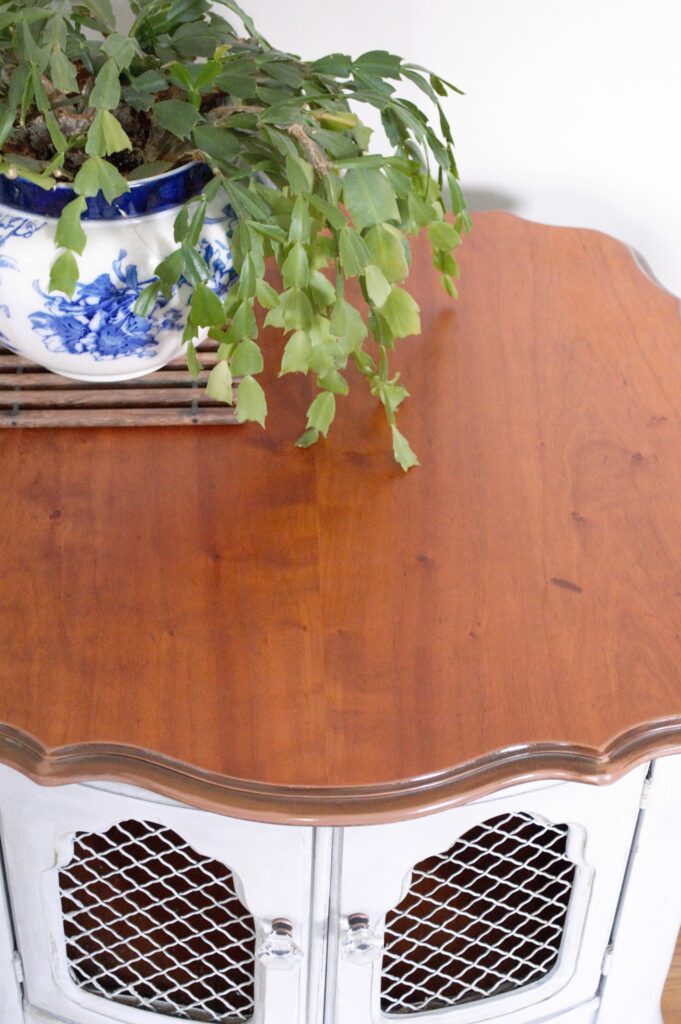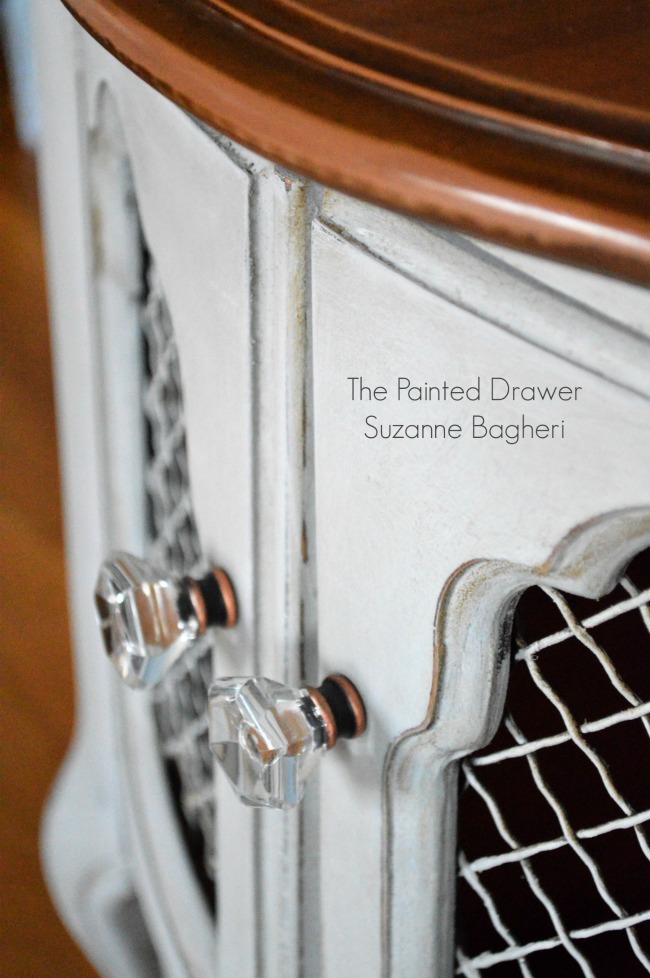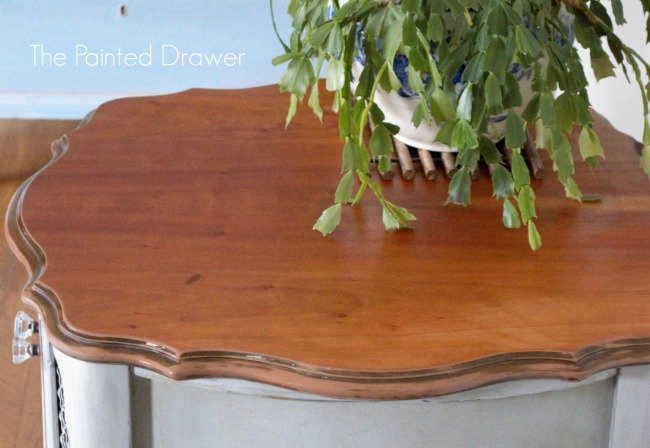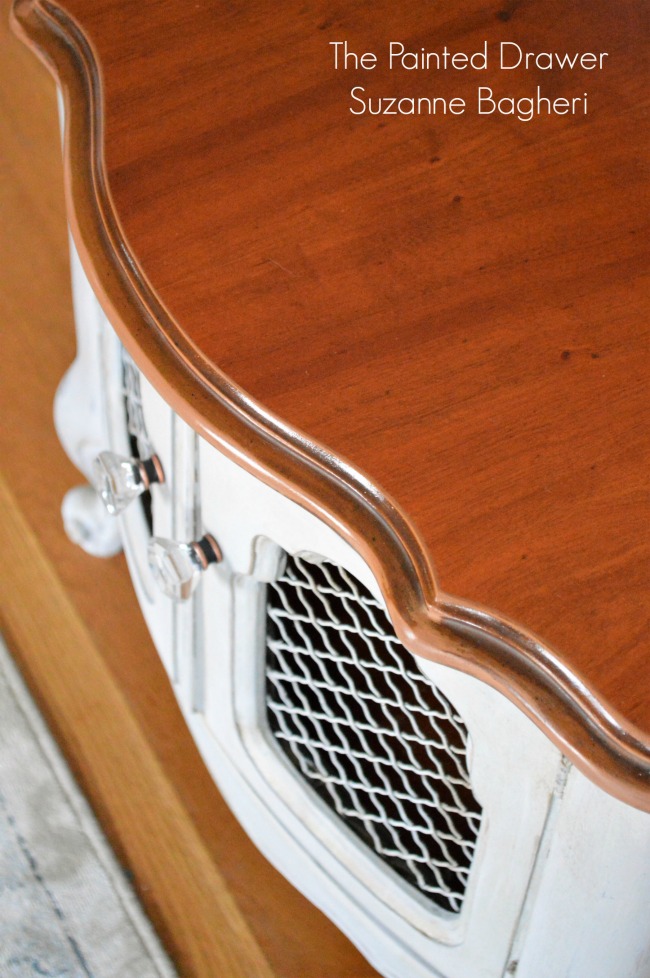 I hope to post the final "before and after" soon!