Brooklyn Carriage House 9/ Almost There!
We had a blast over the weekend spending time with my sister and her family in NYC.  I was able to visit her new home in Brooklyn and take a bunch of pics to share!  For the previous posts in this series, click HERE.
Most of the flooring has been laid. The tile is up in the bathrooms and being grouted. The electricity is working.  It is feeling like a real home! I'll take you through the house starting from the front.
The brick was in terrible shape with the existing paint peeling and flaking off.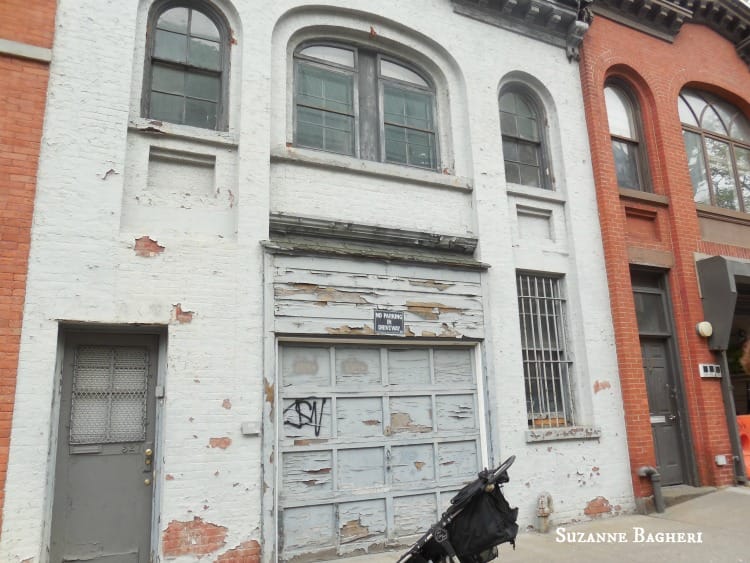 The brick has been cleaned and the mortar redone. Here is what it looks like now.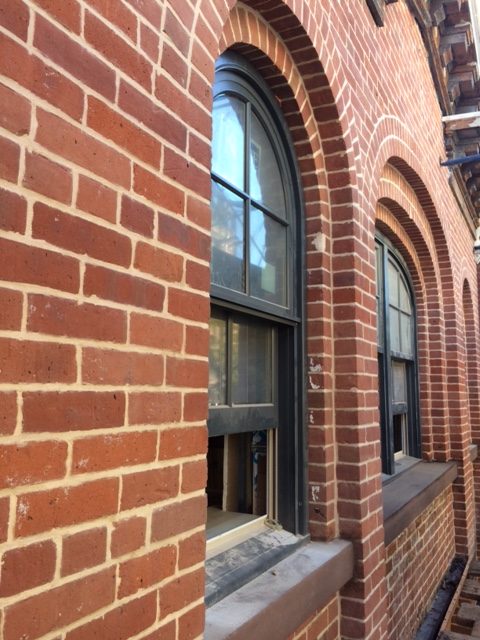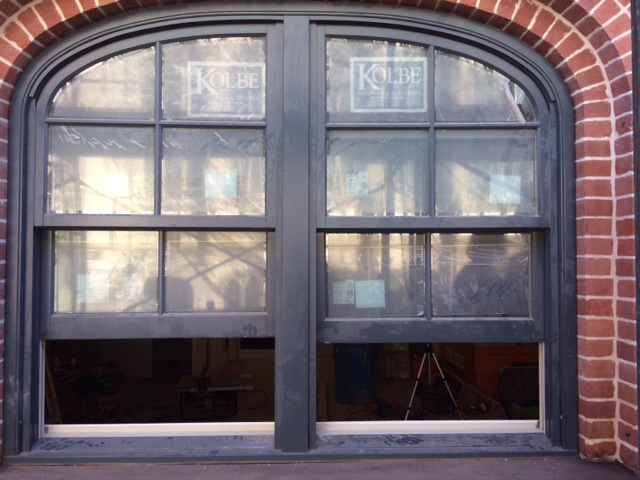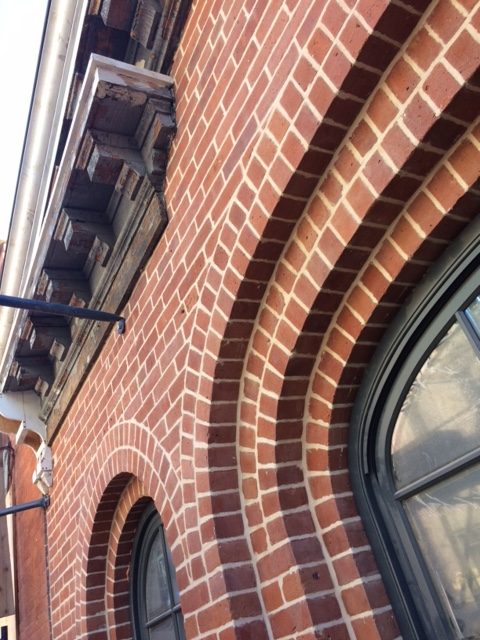 Here is a blueprint to follow along.
Entering the home through the garage.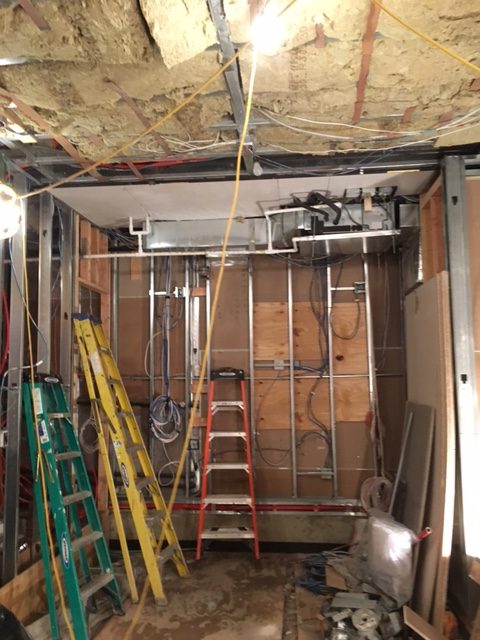 The front door to the right of the garage takes you down a hallway that leads into the main living space.  The hallway is also accessed through the garage.  This area will have hooks for coats and a bench for the kids hats and gloves/backpacks.  I shared the tile floor HERE.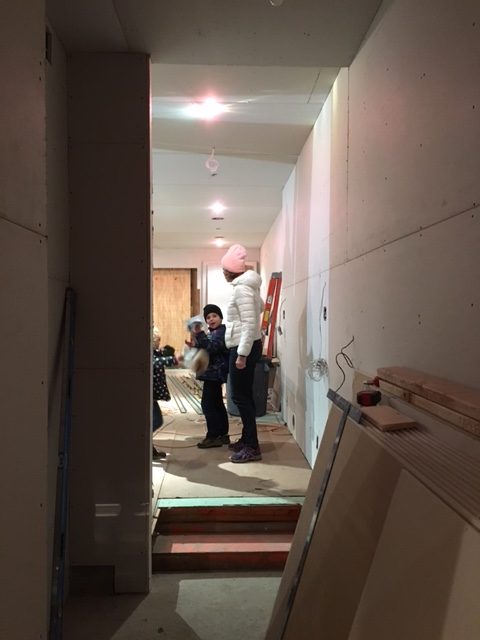 The main living space where the kitchen will be installed soon.  It is going to be along the back left of this pic.  Glass doors will be installed where there is now a plywood opening.  This will lead to the backyard.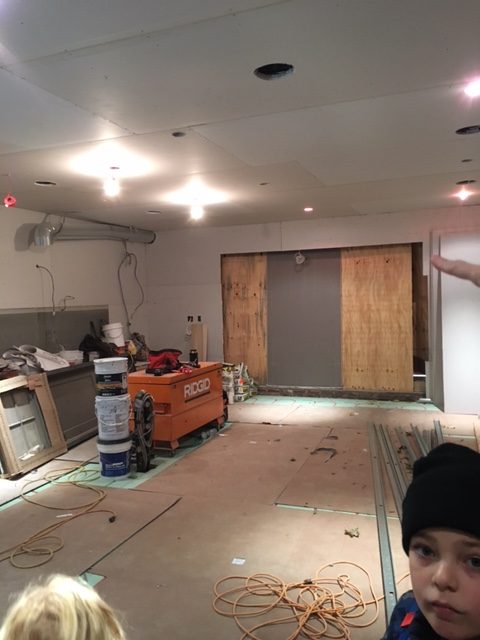 Walking out into the backyard (we scooted the plywood open to access).  They have installed the patio stone and a new cedar fence.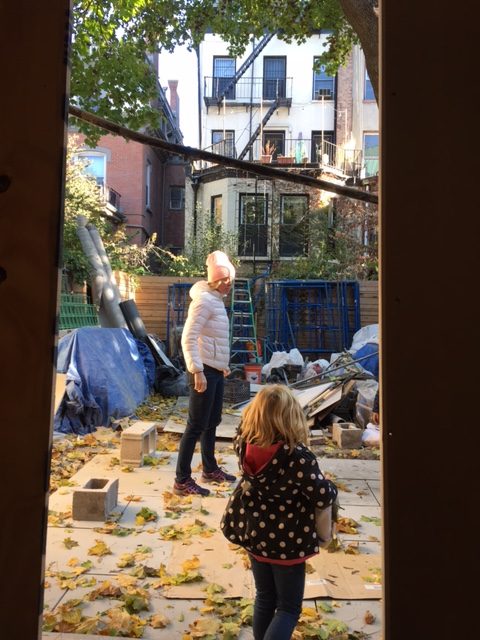 View of new elevation with the new master bedroom addition seen from the back of the house.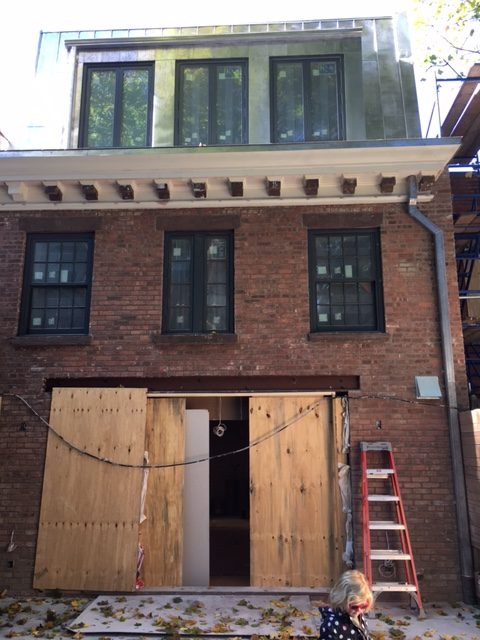 Looking into the main floor from the backyard/kitchen.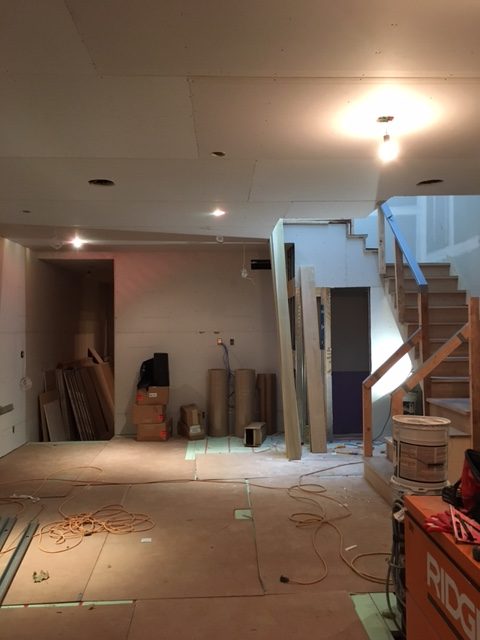 Up the stairs are the kids bedrooms.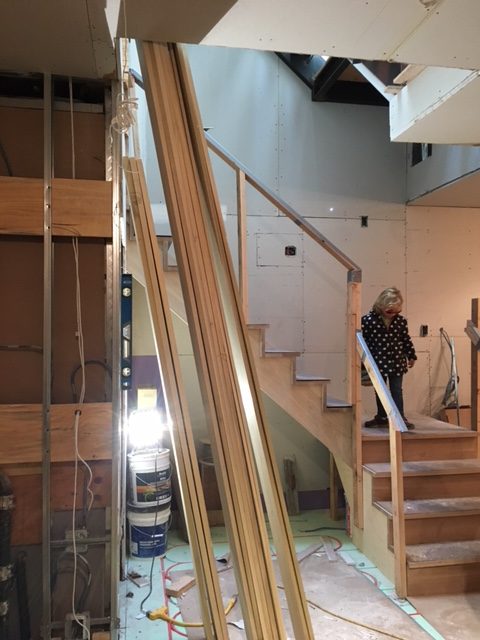 Now we get to the second floor.  The kids bedrooms and bathroom are along the back of the house next to each other.  Each room has one window plus a half window (the one center window seen from the back view that has been divided in half for each room to share).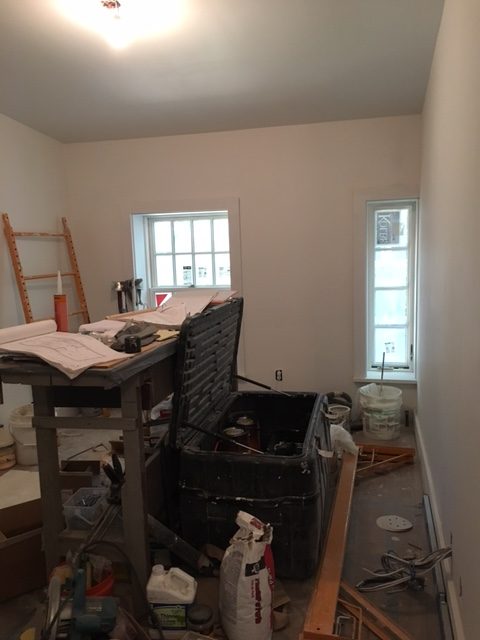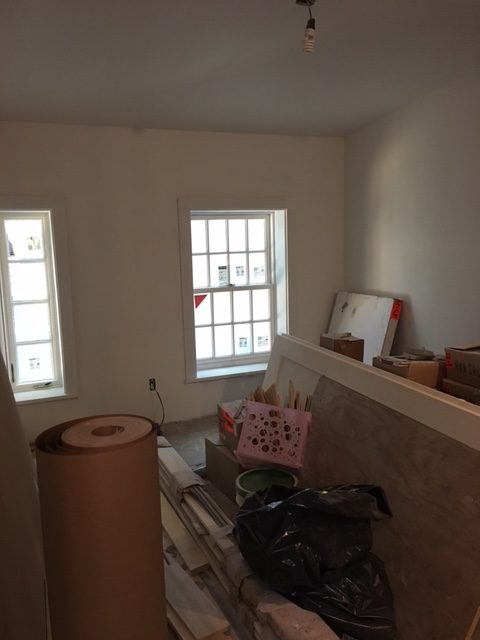 Outside of the kids bedrooms is a vestibule with built-ins for the kids's books, etc.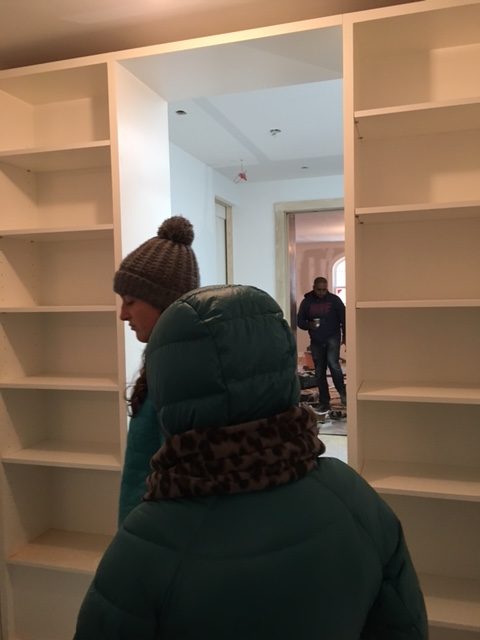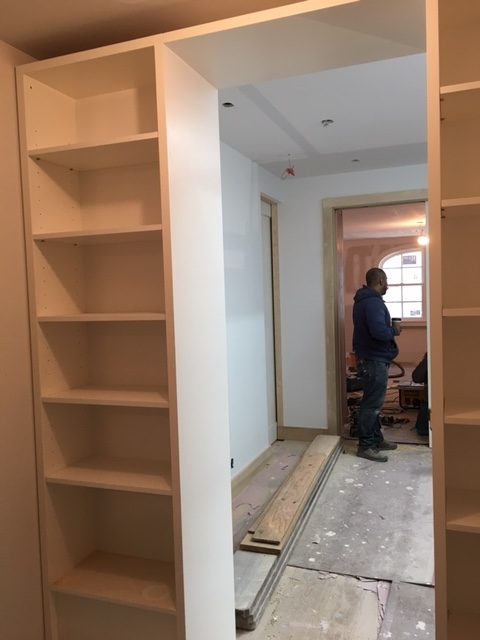 Walking through the vesibule there is a the kids bathroom on the left.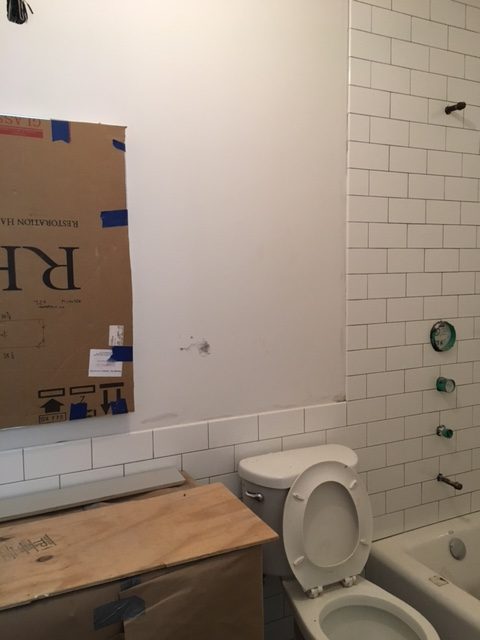 Keep walking past the open stairway and it leads into the family room which faces the front of the house (church across the street).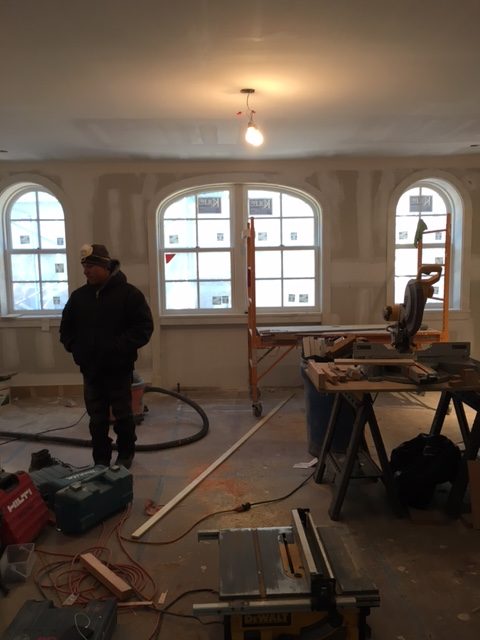 Up one more floor and there is the top floor landing. The bathroom is on the left and the master bedroom and closet.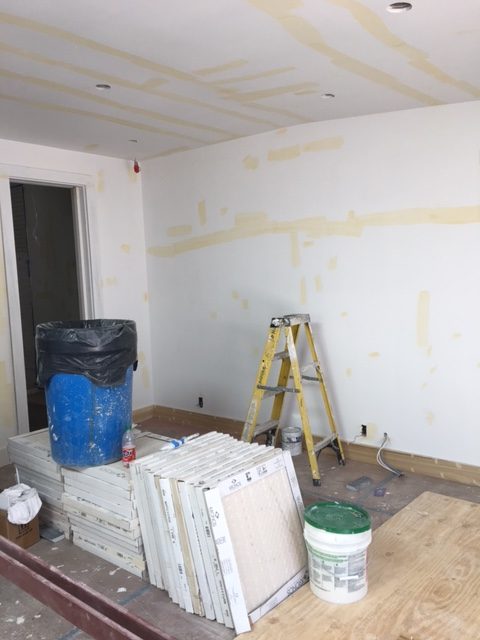 The master bedroom faces the back of the house.  The bedroom is nice and light with large windows that open to the back garden.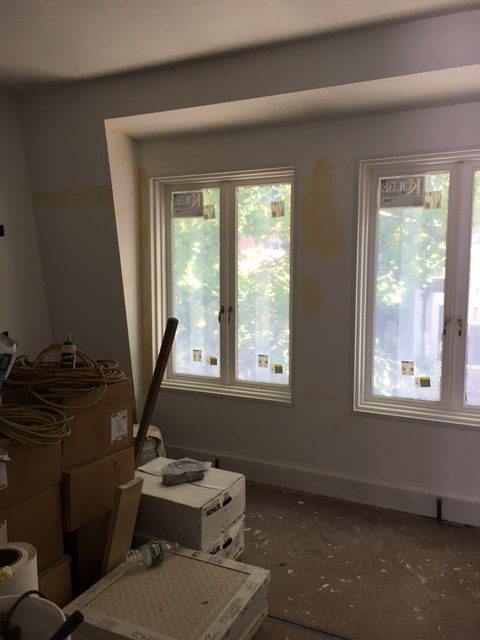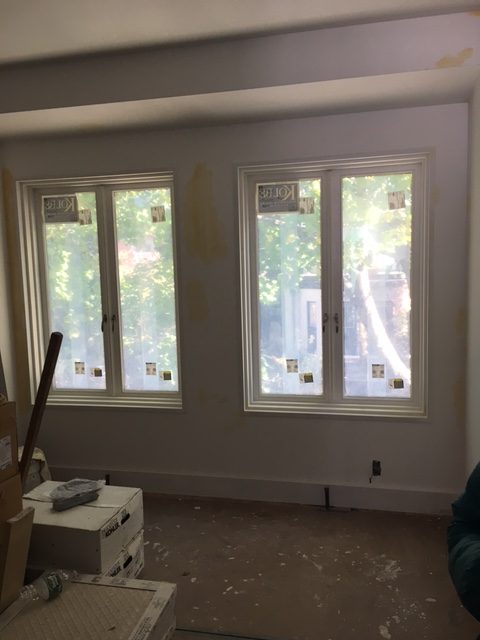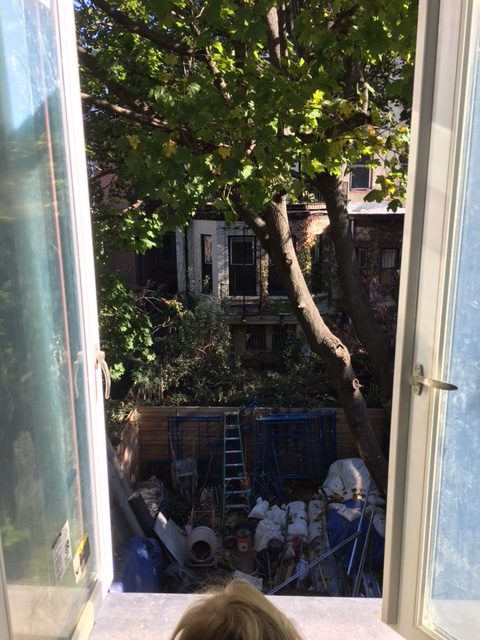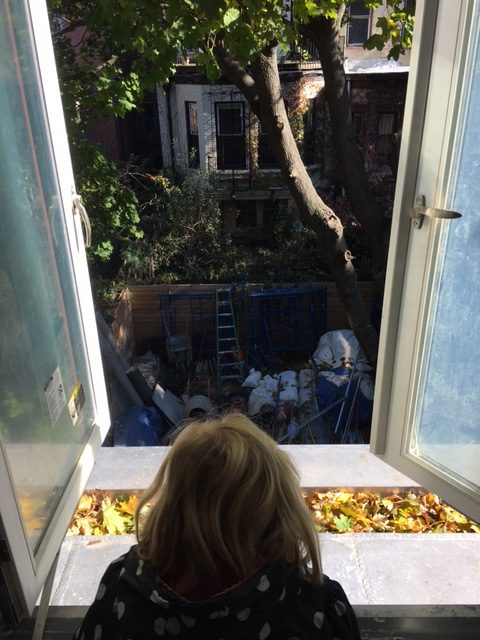 The master closet and bath are off of the bedroom.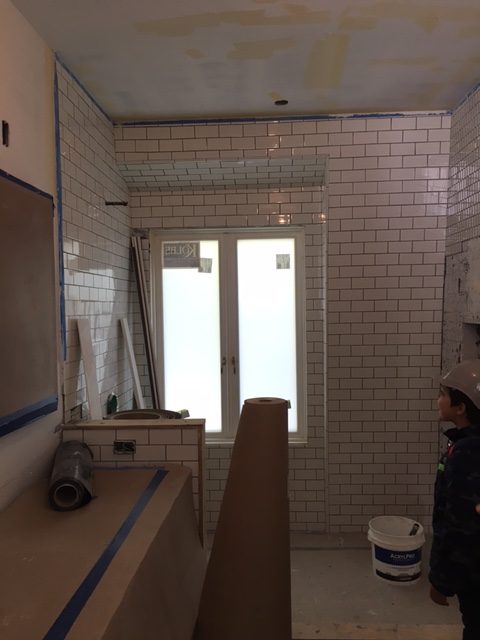 A sitting room leads to a rooftop deck.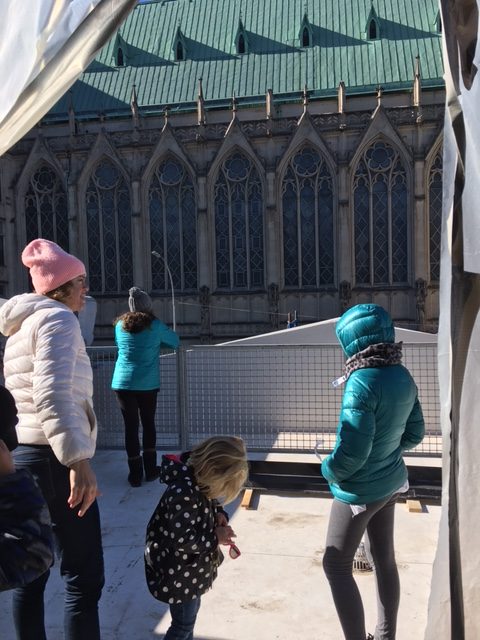 From the rooftop deck you can see the Empire State Building.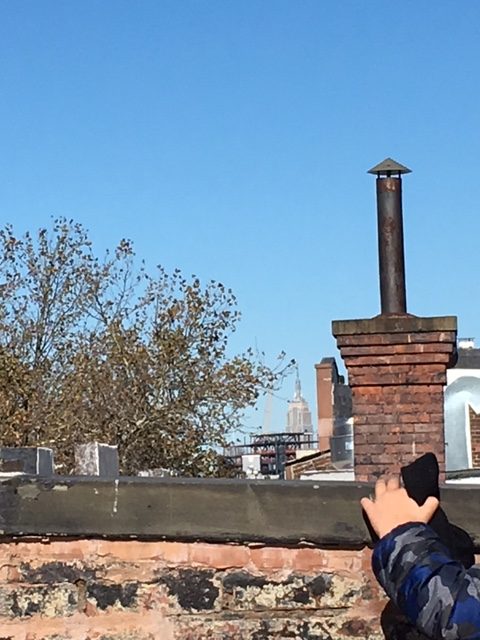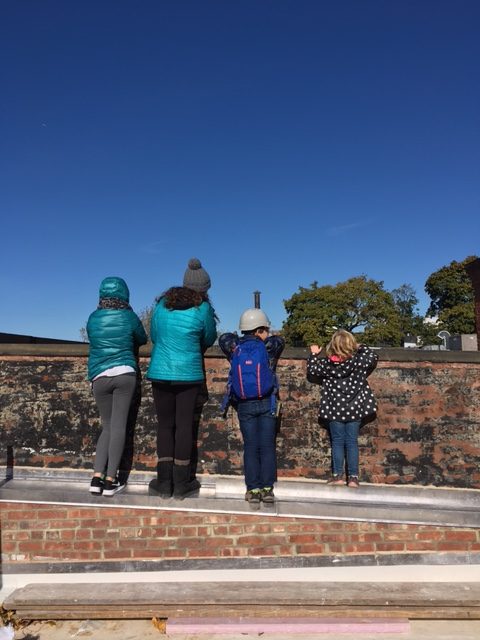 I think it will be about a month before total completion – exciting!