The French Country sideboard in French Grey is finished!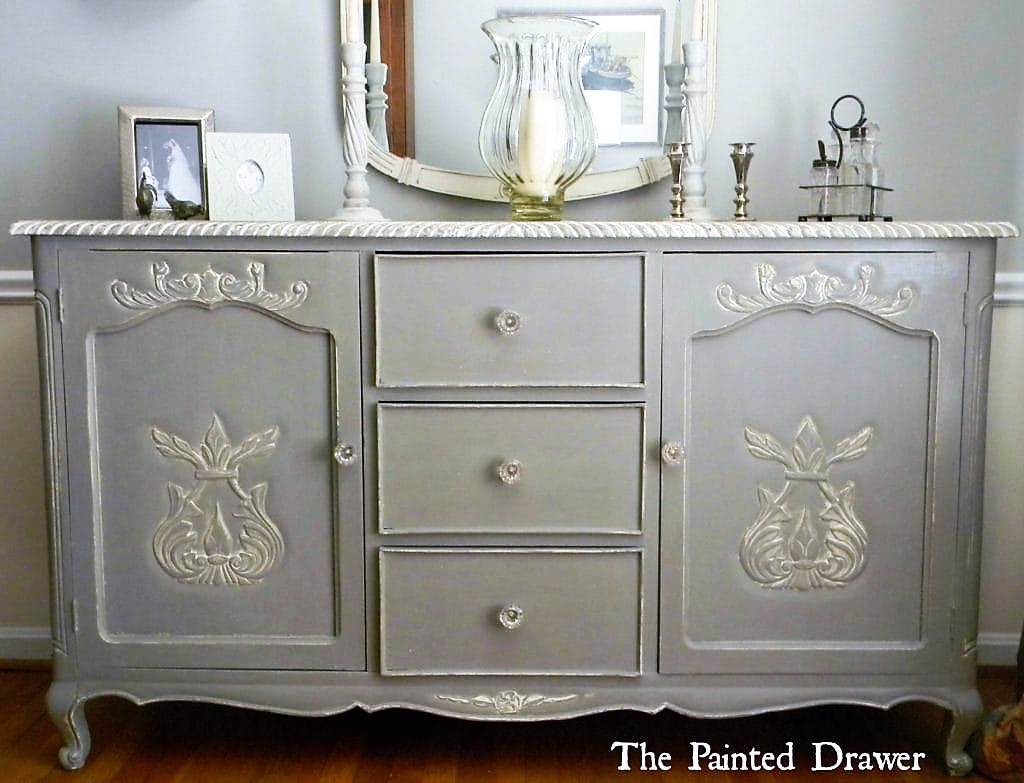 From top to bottom, it is all charm.  It had me at "rope trim"!  The piece is very old and the detailing is just beautiful.  I decided to highlight that beauty in a candlelight white that really pops out from the darker grey.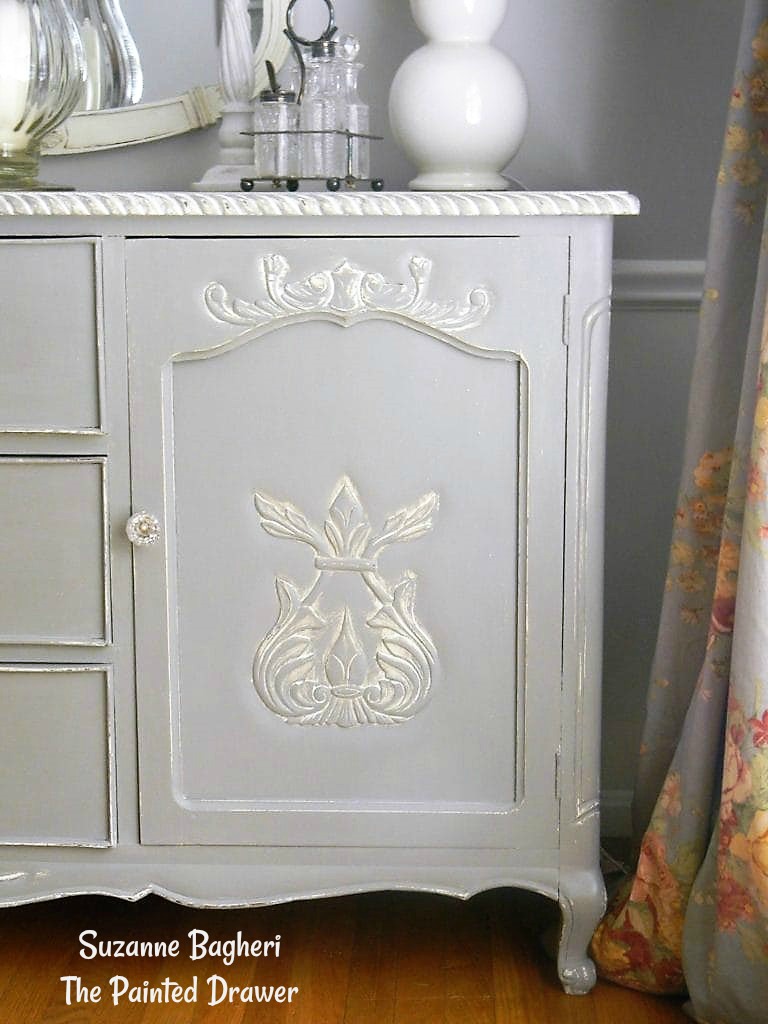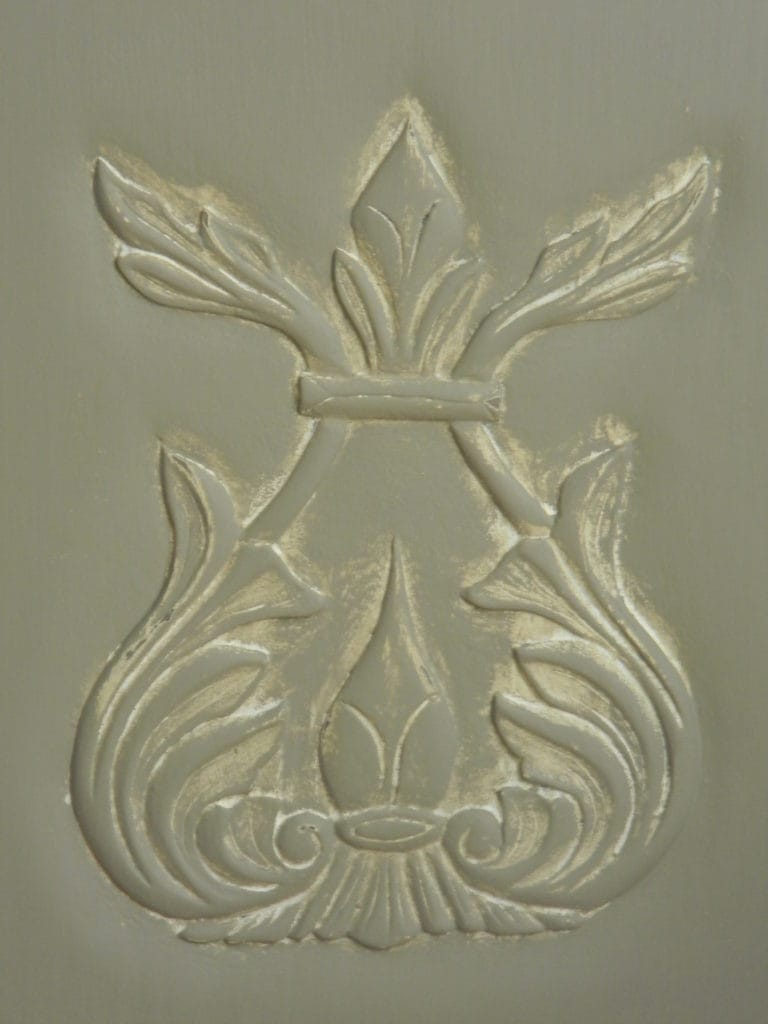 The added light wash on the top and doors gave the color more depth and the wax finished it off!  The drawers open and close easily and l love how they were made to show off the trim around their edges.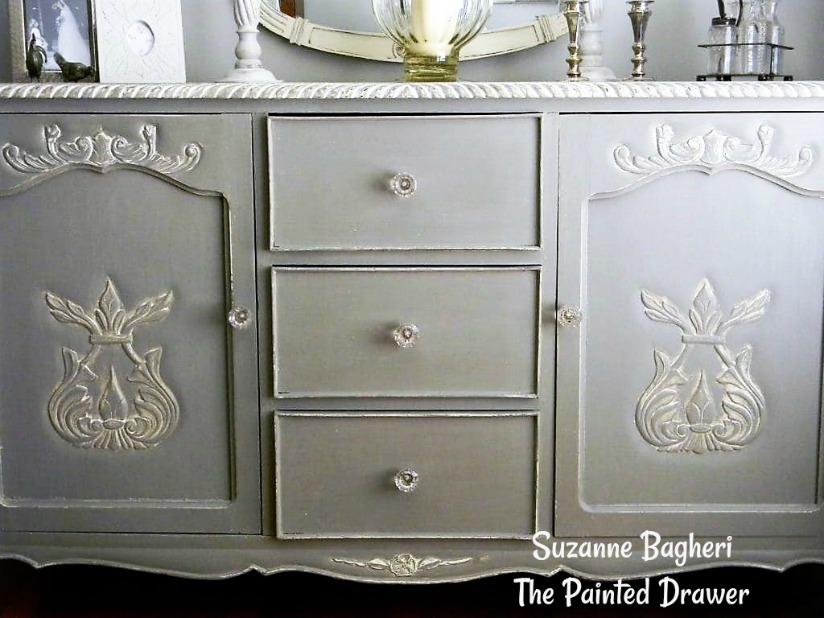 Here is a quick before…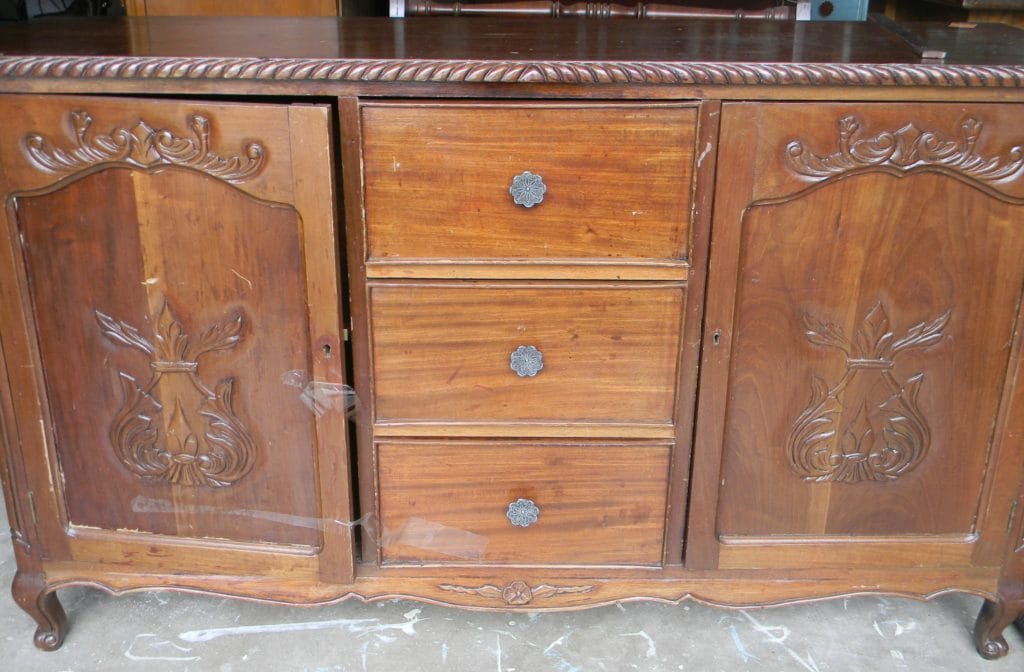 I do think the transformation is remarkable.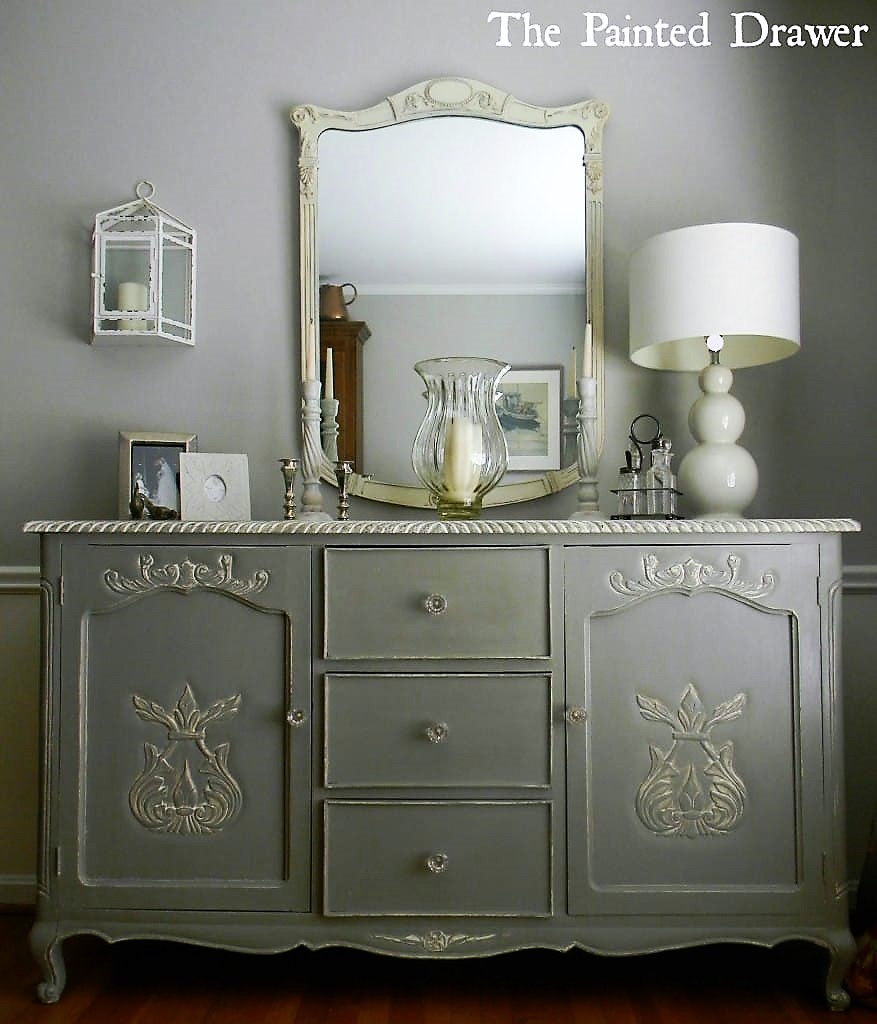 A gorgeous antique piece redone to shine in any modern décor.  My passion fulfilled!