I spent some time yesterday cleaning the vintage desk that I shared in Monday's post. It was pretty filthy from sitting in a garage or attic for years and needed a good scrub.  Oh, the joys of rescuing relics lol!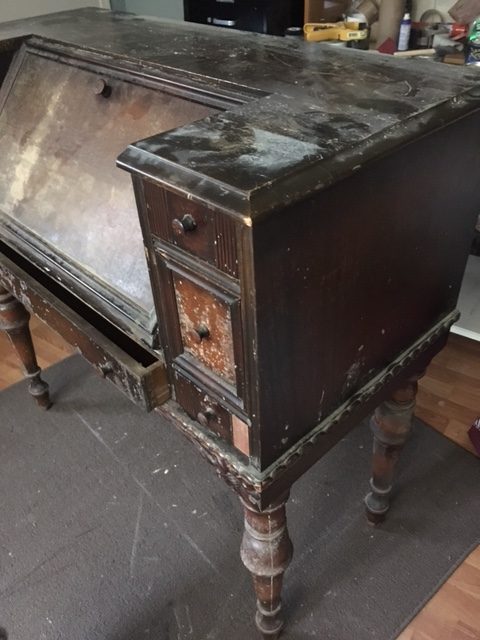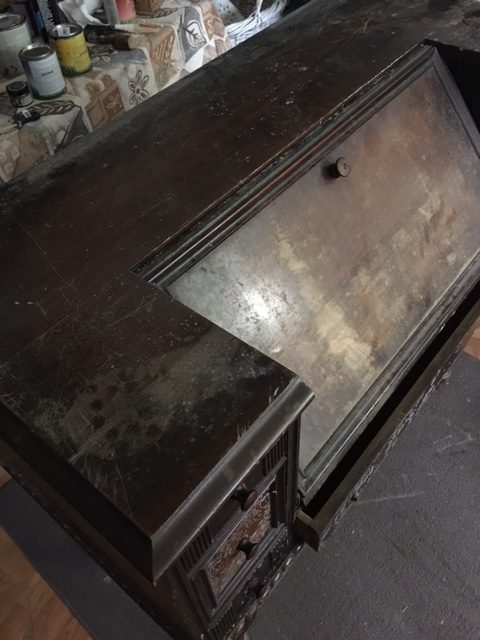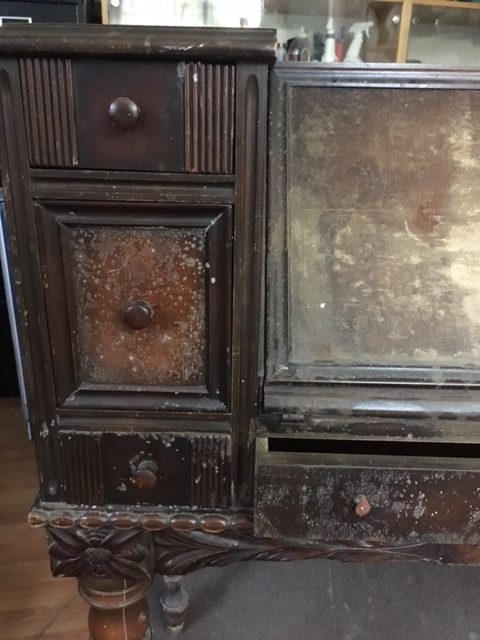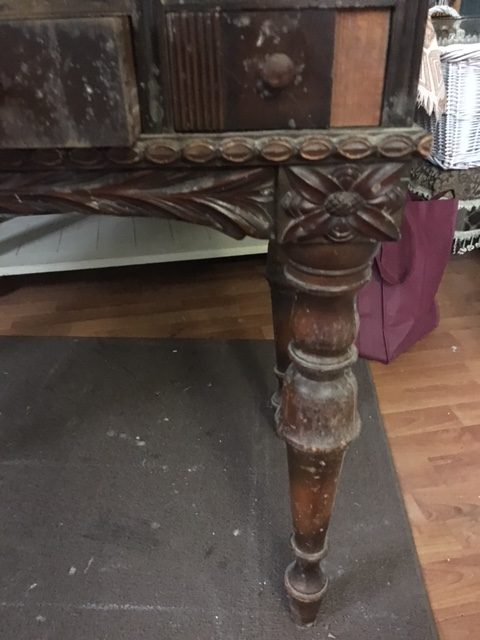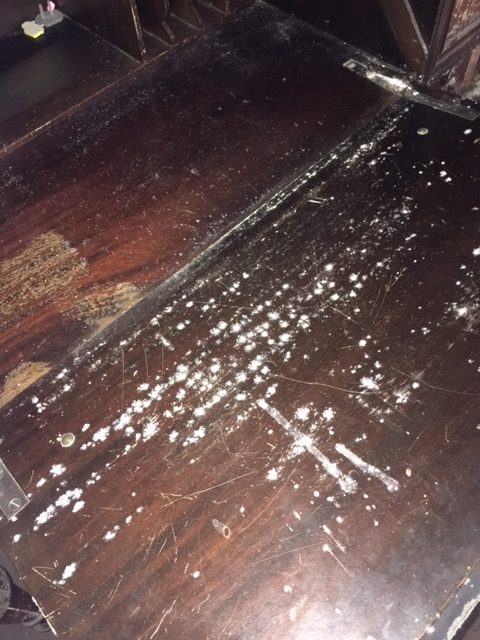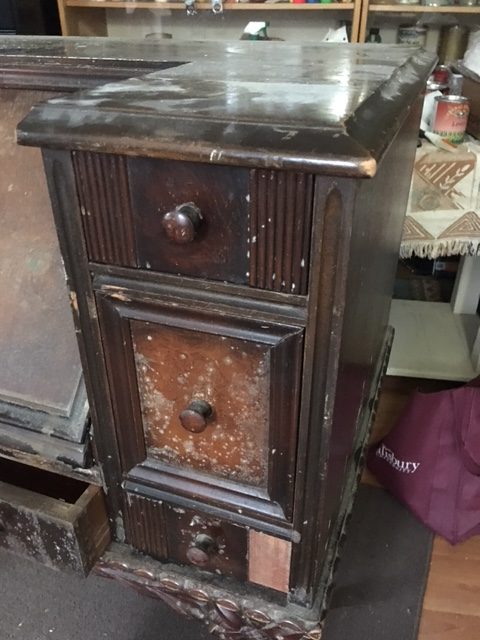 I used a sponge and water with a bit of dish soap to get the dirt off and then a paper towel to finish.  The sponge and towels were black when I was done.  The desk is now totally clean and all the mold and dirt/grime is off.  Lucky took a liking to the desk and spent the afternoon hanging out underneath it while I worked 🙂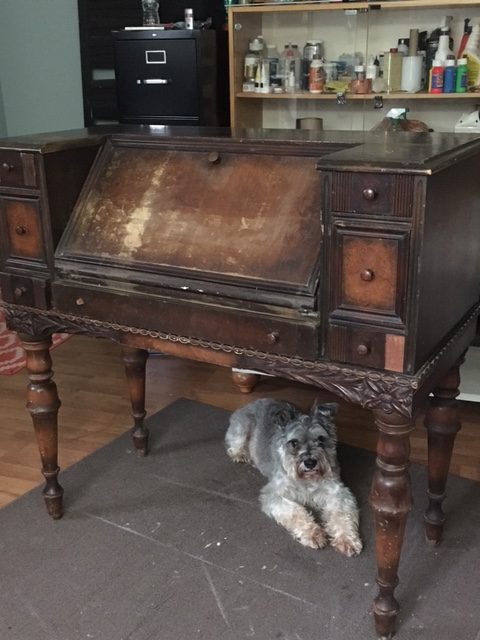 The base coat of Aubusson was applied.  I'm going to fiddle around with it today and see what happens!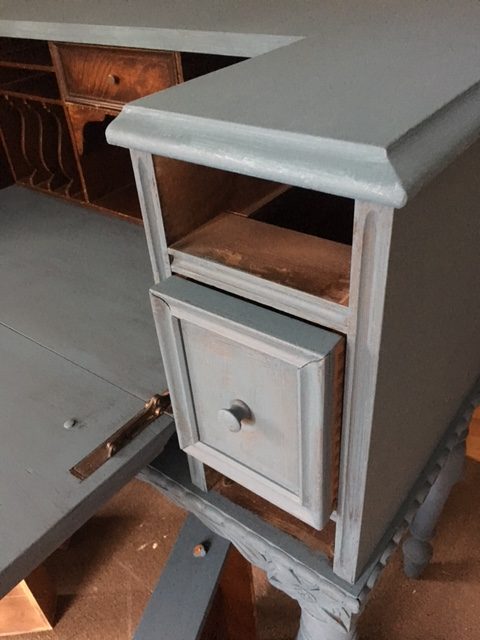 Aubusson is one of my favorite Annie Sloan colors.  Here are a few previous pieces I have used it on:
French Drexel Shell Cabinet Before and After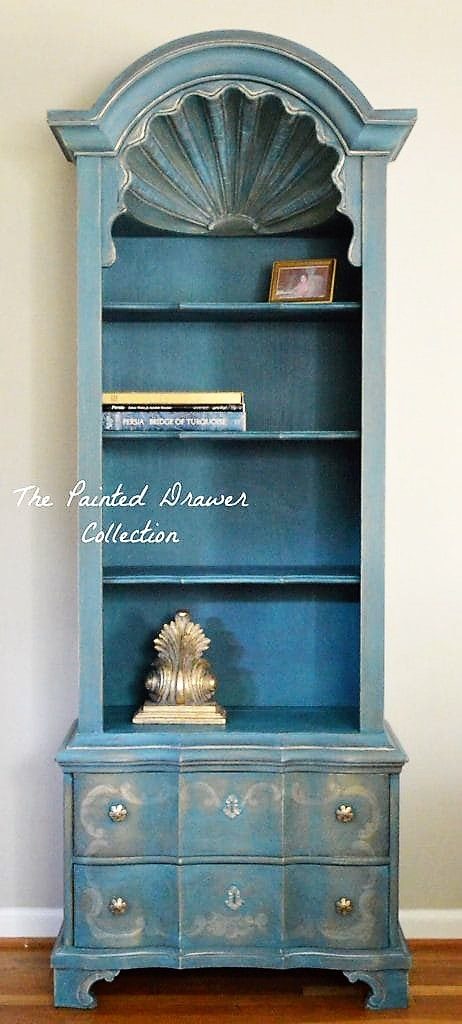 Aubusson Armoire Chalk Paint Mix – Before and After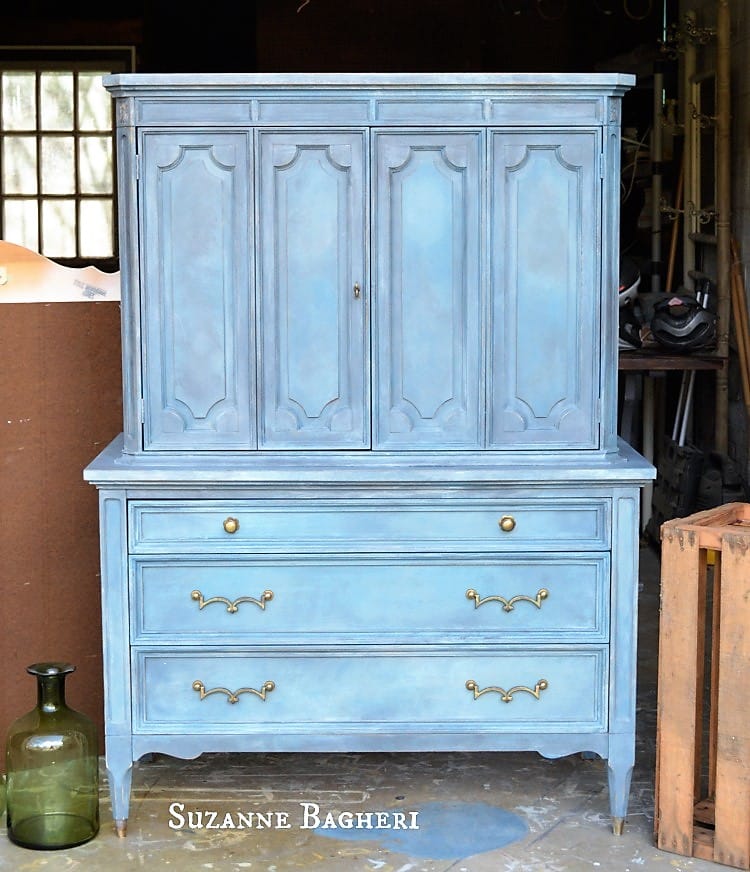 Farmhouse Table in Blues Before and After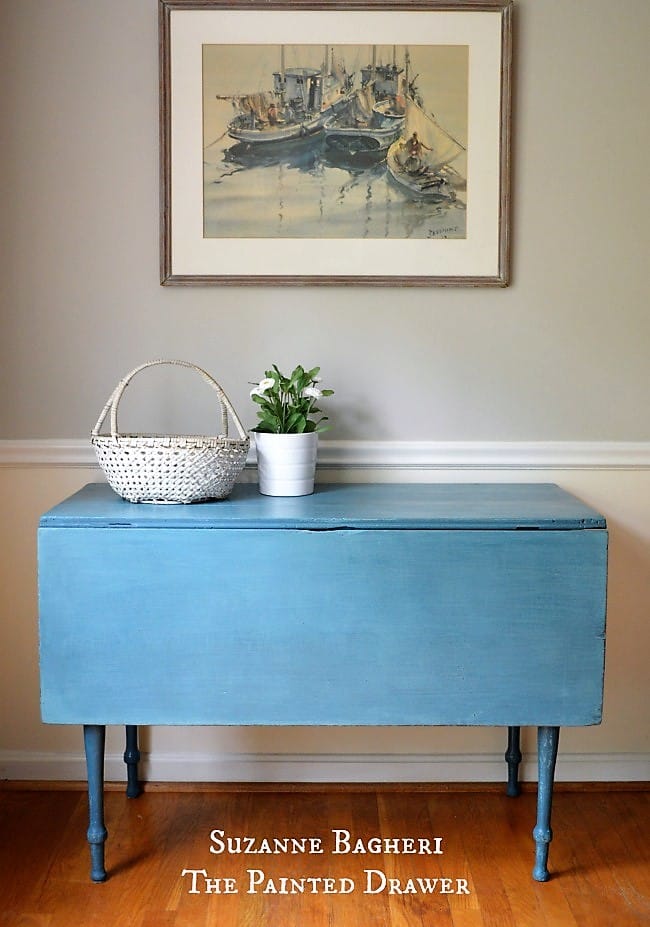 Charming Bedside Table Before and After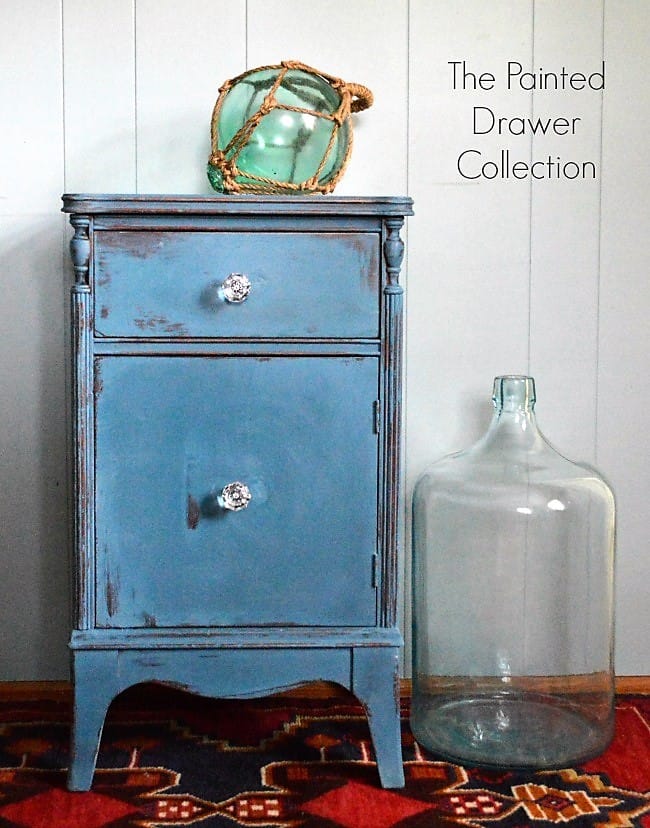 I told you I love this color!