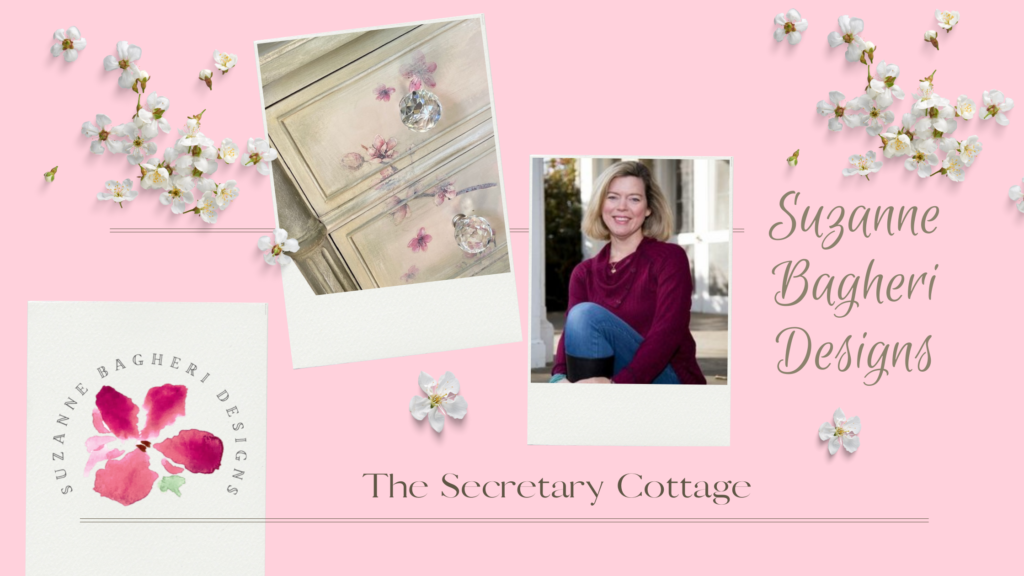 Please note that some of the links below are affiliate links, and at no additional cost to you, I will earn a commission if you decide to make a purchase after clicking through the link. All opinions are my own.
I just finished a console cabinet and mirror for my friend, Christin. We had decided on Paris Grey. However once finished, it was a little flat and didn't have a lot of dimension, which is what she was looking for. I had already waxed the pieces but I knew from previous experience that a wash would still work.
Here is the process for these pieces (after the initial two coats of AS Paris Grey were applied and the pieces waxed in AS clear wax).
Taking AS Old White, I added a wash onto the pieces (make the wash pretty thick when applying it over wax). I took a paper towel and wiped it off as I went along. I decided to add a coat of General Finishes High Performance topcoat instead of another coat of wax. After it dried, I took a sanding sponge and went over the finish with 220 grit sandpaper. This is definitely a strange combination of paint, wax, wash, topcoat and then sandpaper but honestly, it created a beautiful and tough as nails finish.
Here are a few pics and quick video on the process.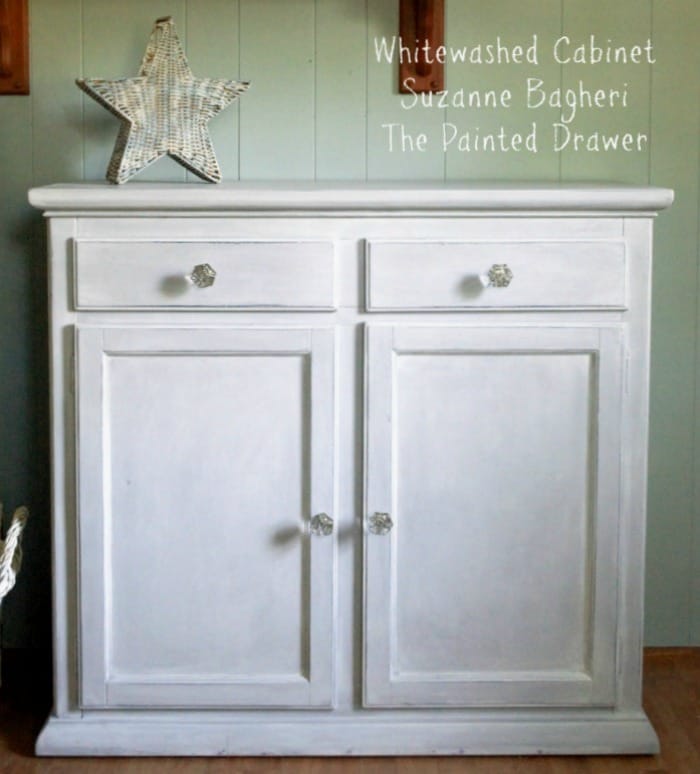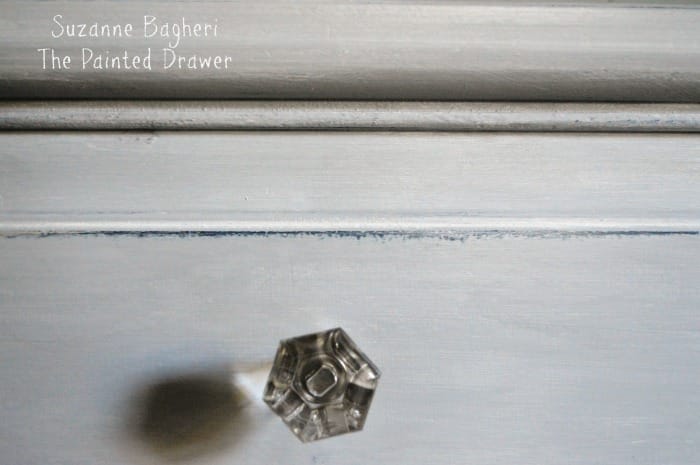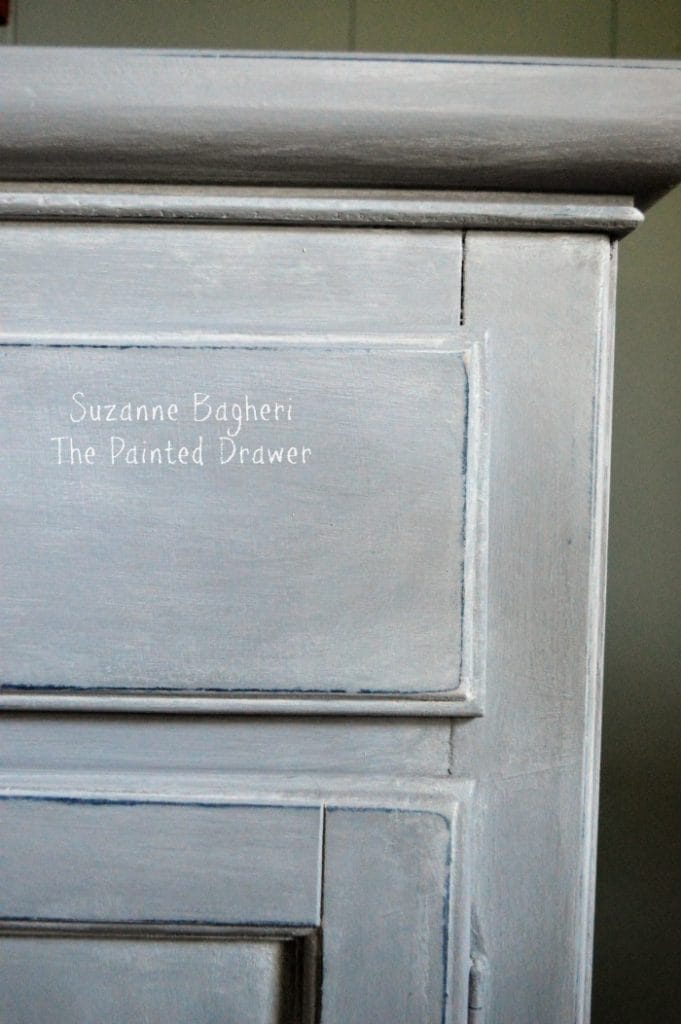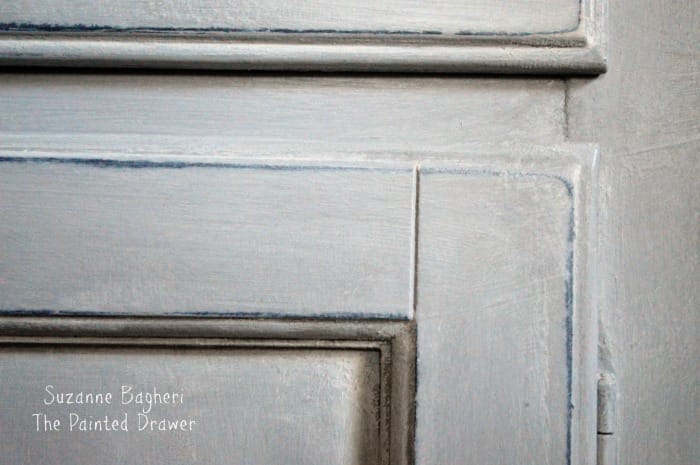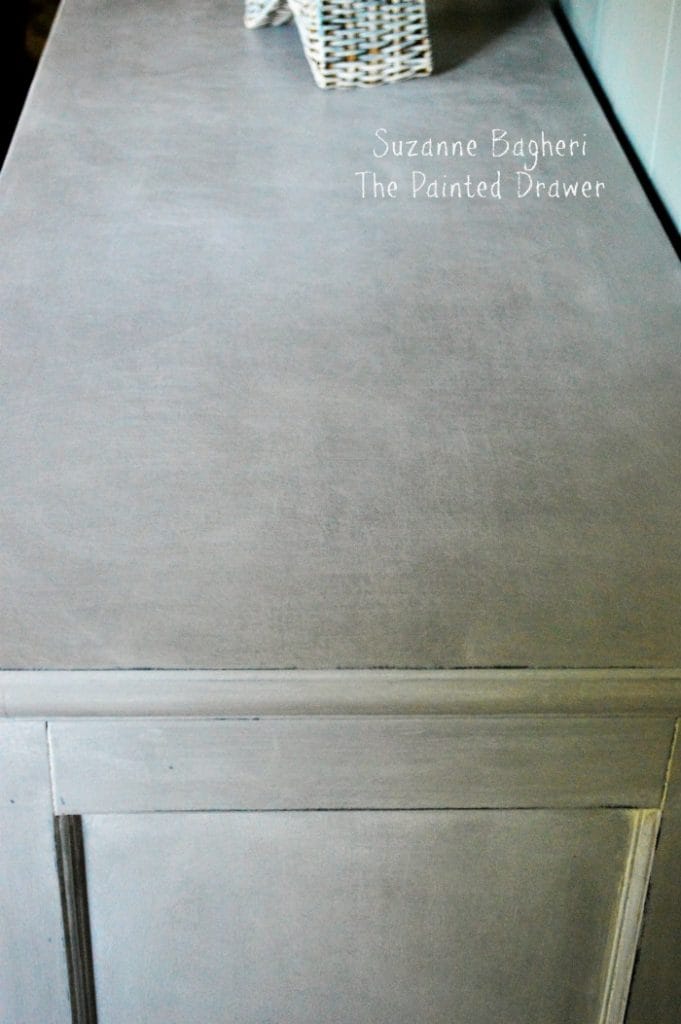 Affiliate Product List:


Sorry about the sound mix up! The video was originally on Instagram! In the description it mentions how I was going to seal it again with a light coat of wax. However, I decided to use General Finishes High Performance Topcoat (mentioned in description above).